The Ramsey Home Buying Checklist
Your complete checklist for every step in the home-buying process.
The Home-Buying Process: Start to Finish
Step 1: Being financially stable before you buy a house is crucial.

We recommend paying off all debt and having three to six months of expenses saved in an emergency fund before you think about buying. These steps are part of our financial philosophy we lovingly call the Ramsey Baby Steps.

Why is being financially stable so important? Well, when you don't have room in the budget or any savings to fall back on, everyday emergencies, like a busted water heater, can make life pretty miserable for a few months while you pay for repairs. But when you have a full emergency fund and no debt eating away your budget, unexpected repairs won't rock your world.

Now, keep in mind that getting rid of debt will eventually get rid of your credit score too. But don't worry, instead of doing a credit check when it's time to get approved for a home loan, your lender can do a process called "manual underwriting," which we'll dive more into later.

Step 2: Figure out how much house you can afford.

If you're getting a mortgage for your home, figure out which home price will give you a monthly payment that's no more than 25% of your take-home pay.

That 25% includes your principal payment, interest, property taxes, homeowner's insurance and, if your down payment is less than 20%, private mortgage insurance (PMI). Plus, don't forget to consider any homeowners association (HOA) fees when preparing your budget.

Now, that's a lot to consider, but don't worry. If math isn't your thing, use our Mortgage Calculator to help you calculate how much house you can afford.

Step 3: Save a 10–20% down payment, plus enough for closing costs.

Unless you're paying 100% cash for your home—yes, it is possible—you're going to need to save a healthy down payment of 10–20% as well as enough for closing costs and moving expenses. We recommend 20% because that saves you an annual private mortgage insurance (or PMI) fee.

For closing costs, save 3–4% of your home's purchase price. If you plan to hire movers, save another $500–2,000. Adding these costs to your total might stretch your timeline a bit, but don't let these comparatively small expenses keep you from making the biggest down payment possible. Remember, the larger the down payment, the less mortgage you'll owe!

Step 4: Get preapproved for a 15-year, fixed-rate conventional loan.

The right mortgage is like a financial secret weapon. It can help you reach big money goals and steer you clear of the path to bankruptcy or foreclosure.

The only kind of mortgage we recommend is a 15-year, fixed-rate conventional loan. This type of mortgage helps you get out of debt faster, save thousands (even hundreds of thousands!) in interest, and protects you from rising rates.

Get preapproved for a mortgage to show home sellers you have the competitive edge. If you live a debt-free life and don't have a credit score, ask our friends at Churchill Mortgage about manual underwriting.

Step 5: Identify your favorite neighborhoods.

Your next priority is to pin down the location where you want to buy. A good location will make the home you purchase even more valuable as time goes on. Even if you think you're buying your forever home, shop with resale value in mind and make sure both the house and location have room to grow in value.

When you're scoping out potential areas, consider things like convenience to everyday activities, the school district and the neighborhood's reputation. And remember, it's better to buy the least expensive home in the best neighborhood you can afford to ensure your home value goes up in the future.

Step 6: Find an expert real estate agent.

Did you know a real estate agent's services are almost always free to home buyers? That's right—free! But just because you won't pay commission doesn't mean you should hire just anyone. Find an agent you can trust—someone who cares about your financial goals and guides you every step of the process.

Start by interviewing at least three agents before you hire one. Look for a pro with full-time experience, who closes more than 90% of other agents in their market and who has great communication skills.

These are the standards we use when we accept agents into our Endorsed Local Providers (ELP) program—a free resource that helps buyers like you find real estate agents who uphold Ramsey values and are top of their market.

Step 7: Meet with an agent and discuss your must-haves.

Create and prioritize a list of must-have home features and share those with your agent to use as the foundation of your home search. Just be careful not to confuse things you need with things you want. Don't let little things keep you from an otherwise great home in a perfect location.

It may take you a few months to find the perfect house in the perfect neighborhood. That's okay, just be patient. If you do this right and follow these tips, you'll be well on your way to finding an affordable house that's the best fit for you.

Step 8: Let the house hunting begin!

Buyers usually find homes either on the internet, through a real estate agent, or by visiting open houses. A lot of people browse house-hunting apps or websites, but because those resources are free to anyone, listings can often times have unreliable information.

For top accuracy, use a multiple listing service (MLS). An MLS is a private database of available homes for sale—compiled and managed by real estate professionals for up-to-date status information.

Then, when it's finally time for home showings, talk with your agent about which questions to ask when viewing a home to make sure you find the right one for you.

Step 9: Make a winning offer on a house.

Once you find an affordable home you love, your agent will help you make a competitive offer. You'll start by filling out a purchase and sales agreement—a legal document that includes the terms and conditions of the deal like purchase price, closing date, and other contingencies.

Now, it would be awesome if the seller accepted your first offer word for word. But usually sellers come back with a counteroffer—which means it's time to negotiate. If negotiations get intense, remember that both parties have the same end goal. Sometimes it pays to compromise on small details to keep moving forward. Let your agent advise you on when to give in and when to stand firm.

Step 10: Pay the security deposit and start the mortgage process.

Once your offer is accepted, you'll pay a type of security deposit called earnest money. Earnest money is typically 1–5% of the purchase price of the house and goes into an escrow account with the seller's broker, title, or escrow company. If everything goes according to plan, that money is folded into your closing costs at the end of the transaction.

Next, let your lender know the exact dollar amount to process for your mortgage. They'll deep dive into your finances, so don't take on more debt, or change jobs once you're under contract. Taking on debt is a bad idea anyway, but any changes to your income or financial situation can jeopardize your loan.

Step 11: Get a home inspection and appraisal.

During a home inspection, a professional examines the condition of the home and helps you determine whether the state it's in is worth it to you.

Home inspections aren't too expensive, so it's definitely worth it to shell out the few hundred dollars to save you potentially even more later. If the inspector finds major problems—like structural issues or big repairs—you can ask the seller to fix the problem, reduce the price or cancel the contract altogether.

Then, if you're getting a home loan, you'll need an appraisal. This is when an appraiser assesses the home for its fair market value, which protects you from paying more than it's worth. If the appraisal comes in lower than the offer price, ask your real estate agent about what to do next.

Step 12: While your loan is finalized, secure homeowner's insurance.

There's a ton of paperwork that goes into getting a mortgage, so don't worry if it's taking a month or so to get things finalized. In the meantime, secure your homeowner's insurance. Not only is this a smart move, but it's also often required by your lender and included in your monthly mortgage payment.

Just make sure you find a good insurance agent who can help you get the best coverage for the lowest cost.

Step 13: Close on your house—hooray!

Closing day is when you officially become a new homeowner! You may imagine that it's filled with confetti cannons and champagne (we hope so!), but here's what has to go down:

You sign lots of forms—like settlement statements, mortgage notes and the deed of trust.
The seller signs the documents to transfer property ownership to you.
The title company registers the deed in your name.

And that's it! Just make sure you bring a photo ID, anyone who is on the title, and a certified or cashier's check made payable to the title or closing company for closing costs. Oh, and snap a picture once you've signed! You won't want to forget this moment—trust us.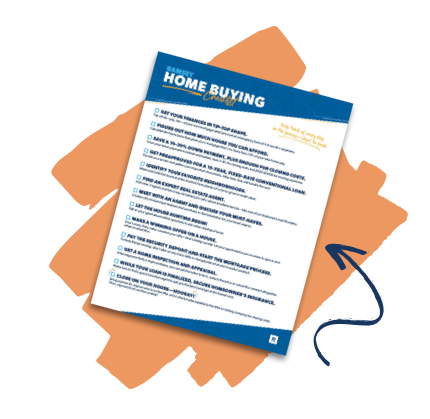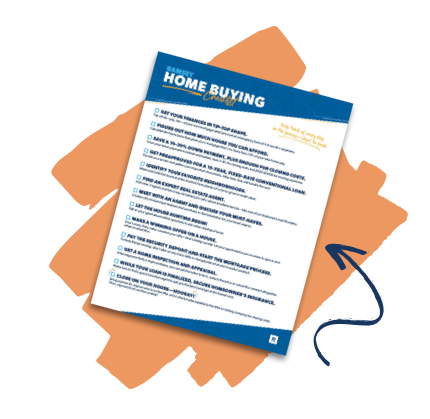 More of a pen-and-paper person? We've got you covered.
Download and print out our free Home Buying Checklist to keep track of where you're at.
Looking for more? Add these resources to your home-buying toolkit.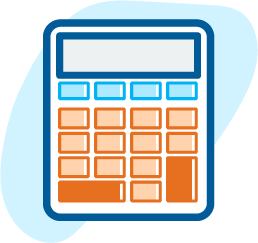 Mortgage Calculator
Make estimating your monthly mortgage payment simple no matter where you live.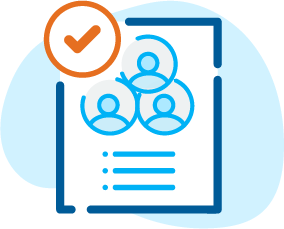 Find a Real Estate Agent
Buying a home is easier with a trusted professional on your side. Our Endorsed Local Providers (ELPs) are ready to help.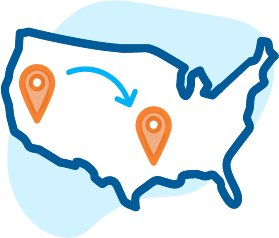 Cost of Living Calculator
Moving to a new city? See how the cost of living compares with your current hometown.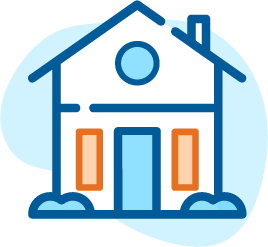 Ramsey Home Buyers Guide
Dive deeper into the home-buying process with our complete guide.