Recent Episodes
Thursday, September 28
Does College Help or Hurt Your Financial Future?
Thursday, September 21
Are You Financially Insecure?
Thursday, September 14
How the Illusion of Choice Is Keeping You Broke
Thursday, September 7
How to Negotiate Like a Pro (Even When It's Awkward)
Thursday, August 31
Are These Jobs Worth Their Salaries?
Thursday, August 24
What Will It Cost to Live in 40 Years?
Thursday, August 17
Confronting Real-Life Money Secrets and Blowups
Thursday, August 10
How 8 Overnight Millionaires Made Their Money
Thursday, August 3
How Barbie and Other Toy Brands Brainwashed Us All
Thursday, July 27
How to Spot "Beige Flags" in Money and Relationships
Thursday, July 20
UFO Evidence and Other Conspiracies That Could Be True
Thursday, July 13
Anti Aging Trends: Can You Afford Eternal Youth?
All your favorite shows now in one app.
With the Ramsey Network App you can listen to Dave Ramsey, Ken Coleman, Rachel Cruze, EntreLeadership, Borrowed Future and more!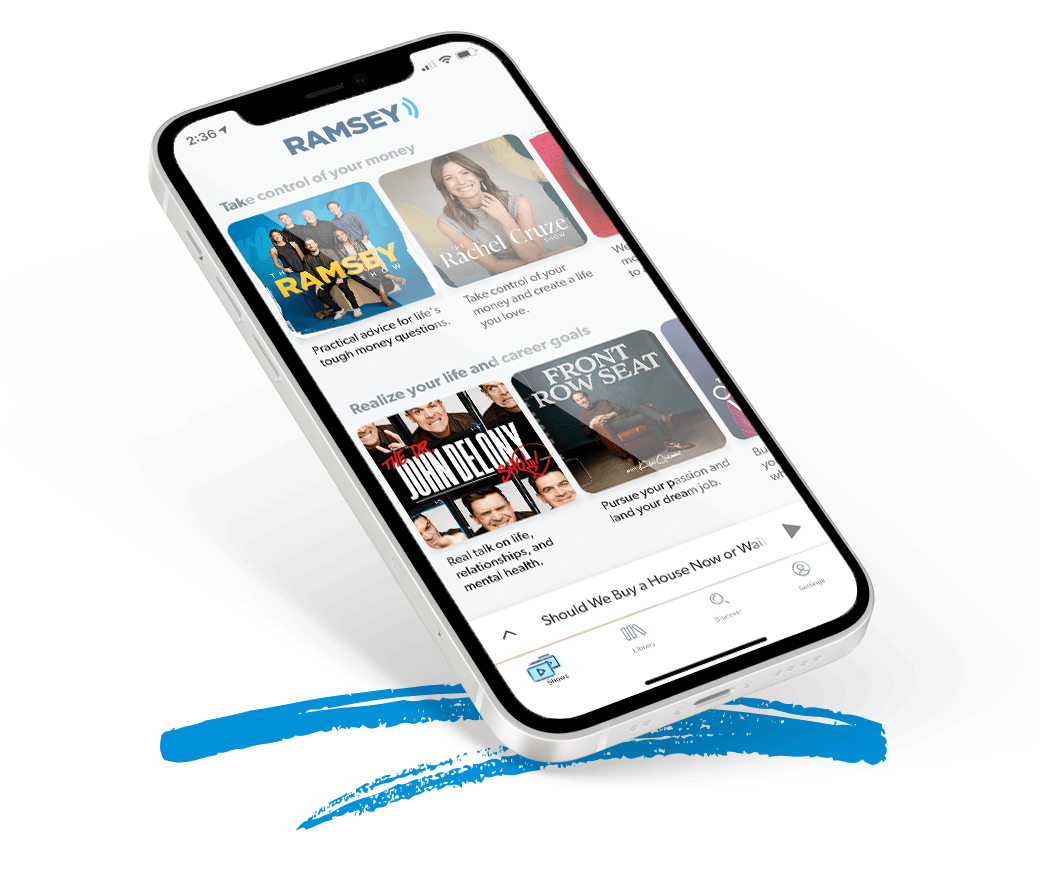 About Smart Money Happy Hour
Pull up a chair to the happy hour you wish your friends were having. Mix two money experts with some hot takes and a splash of nostalgia, and you get Rachel Cruze and George Kamel talking unfiltered about what's going on in the world, pop culture, and how to afford a life you love.