Recent Episodes
Thursday, June 1
Money Myths From the TV Shows That Raised Us
Thursday, May 25
Should We Let the Middle Class Go Extinct?
Thursday, May 18
Should You Go All In for All-Inclusives?
Thursday, May 11
Is Caffeine Addiction Draining Our Wallets?
Thursday, May 4
The '90s Are Back! (And Coming for Our Cash)
Thursday, April 27
Men vs. Women: Who Handles Money Better?
Thursday, April 20
Why Fewer People Are Having Kids Today
Thursday, April 13
Are MLMs Legit? (And Is the "Free" Luxury Car a Scam?)
Thursday, April 6
Old Money vs. New Money: Which Aesthetic Wins With Wealth?
Thursday, March 30
Dupes, Counterfeits, Scams, Oh My! Is Anyone Safe?
Thursday, March 23
11 Awkward Money Conversations (and How to Navigate Them)
Thursday, March 16
Savvy or Sketchy: Do These Money-Saving Hacks Go Too Far?
All your favorite shows now in one app.
With the Ramsey Network App you can listen to Dave Ramsey, Ken Coleman, Rachel Cruze, EntreLeadership, Borrowed Future and more!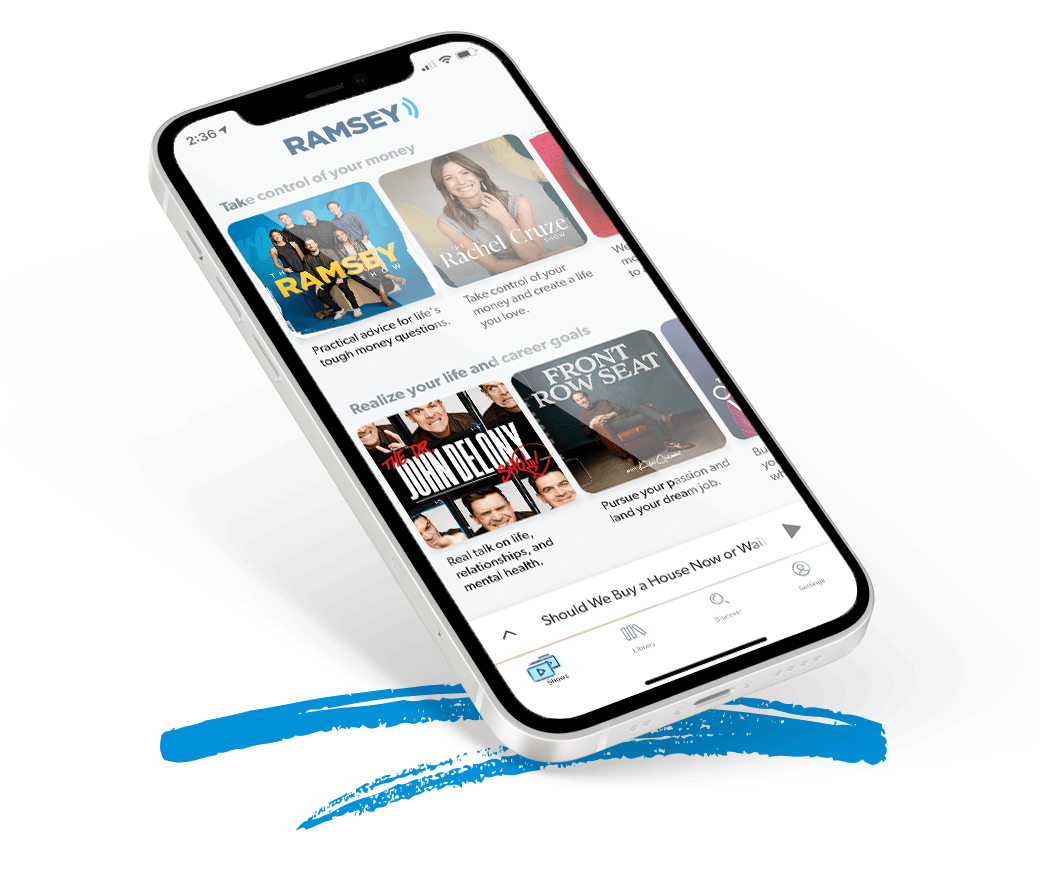 About Smart Money Happy Hour
Pull up a chair to the happy hour you wish your friends were having. Mix two money experts with some hot takes and a splash of nostalgia, and you get Rachel Cruze and George Kamel talking unfiltered about what's going on in the world, pop culture, and how to afford a life you love.