How Your Will Helps You
Protect your family and have peace of mind with attorney-built documents that are legally binding in your state.
Why Mama Bear Legal Forms?
Attorney-Built Documents
Attorneys have built these documents to make sure they're state-specific and legally binding.
Comprehensive Protection
Knock out three crucial documents all at once: your will, health power of attorney, and finance power of attorney.
6 Months to Make Changes
Modify your will for free for up to 180 days until you're 100% satisfied.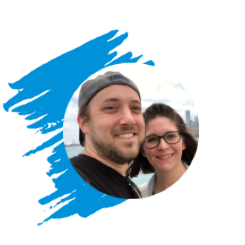 "My wife and I have two young daughters and wanted to be sure our wills were in place before we traveled for our anniversary. Way cheaper than an attorney and was really easy to complete! Just had them notarized at the bank this morning and we're set."
— Ryan
What's Included in Your Will Bundle
For $129, you'll be set up with a state-specific, legally binding will, financial power of attorney, and health power of attorney. All you have to do is print, get it signed by two witnesses, and get it notarized.
Last Will & Testament
This is where you'll list things like legal guardians if you have kids, the naming of your personal representative and beneficiaries, and any inheritance instructions. Thinking of setting up a will for your spouse? We've got you covered with a $69 mirror will option.
Medical Powers of Attorney
Health power of attorney. Health care power of attorney. Medical power of attorney. Yep, they're all the same thing! This is where you'll name someone you trust to decide on medical treatments if you can't and document any additional end-of-life wishes. We recommend using this in place of a living will.
Finance Powers of Attorney
If you were unable to make financial decisions like manage insurance policies and benefits or pay your bills or taxes, who could do it for you? That's where your financial power of attorney comes in. Name someone you would trust to carry out those financial tasks for you.
How does getting an online will work?
1. Finish Setting Up Your Account
Provide some basic information and pay to finish your account.
2. Build, Save & Print Your Will
Save your progress, download and print your legal documents.
3. Sign and Make It Legal
Sign in front of witnesses and a notary, then file in a safe place.
Your Complete Will Package
Individual Package
Includes:
- Last Will & Testament
- Health Power of Attorney
- Finance Power of Attorney
Spousal Package
Includes:
- Last Will & Testament
- Health Power of Attorney
- Finance Power of Attorney