Sunshine, seagulls and citrus . . . Oh my! If you're ready to kick back, relax and watch the waves roll by on a cheap Florida vacation, you've come to the right place.
With a little prep, you can plan a Florida getaway that's fun (and affordable!) for the whole family. Florida's a hot spot for people who are moving and vacationing, with about 122.4 million people visiting the state last year.1 And it's no wonder—Florida is amazing to visit year-round, so you don't have to plan your beach trip around spring or summer break.
One of the reasons I love exploring the cheapest places in Florida is because you can make the trip whatever you want it to be. Nature? Culture? History? Theme parks? The options are endless. And you can do it without breaking the bank. Seriously.
Top 8 Cheapest Florida Vacations
You've probably heard of Florida's heavy hitters: Jacksonville, Miami, Tampa and Orlando. But did you know there are tons of smaller cities that offer just as much—if not more—fun in the sun? Yep!
The good news? You can book an awesome Florida vacation for a fraction of the cost . . . and skip out on crowds of tourists too. Here are some the cheapest places you can visit in Florida, plus a few must-see sights:
1. Clearwater/St. Pete
We're starting off big here. Clearwater/St. Pete just made the list of top places to visit in the world in 2022.2 Yes—the world!
Clearwater is a bright and bustling arts community on the Gulf Coast. And with 35 miles of beaches, there's no shortage of sun and sand. Clearwater's nearby St. Pete Pier was ranked number two on a list of new attractions in the U.S. and includes a playground, splash pad, walking paths, outdoor market and nature discovery center, making it the perfect place to take your kids.3 And if you're looking for something a little more exotic, Florida Botanical Gardens is a 100-acre park that includes tropical flowers, butterfly gardens, and a desert oasis. Not only is it beautiful, it's also free.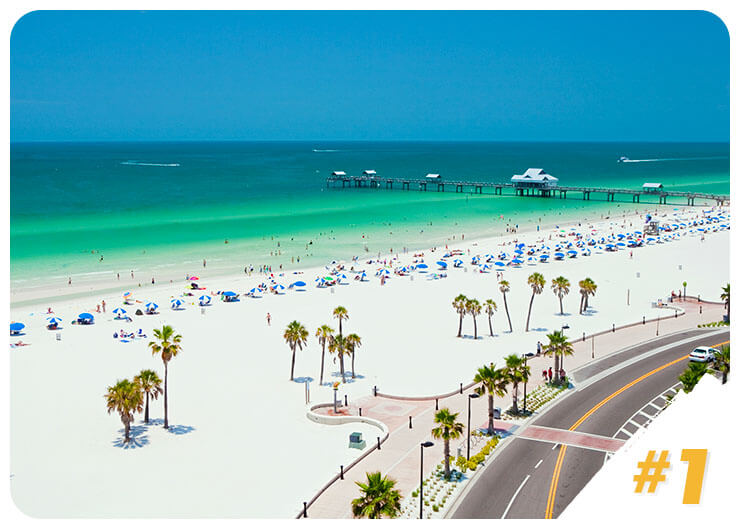 2. Cocoa Beach
Also known as Space Coast, Cocoa Beach is just a few miles south of the famous Kennedy Space Center Visitor Complex. The visitor center is a little pricey at $47 and up for admission, but you can watch rockets launch for free from plenty of public spaces. And you don't have to be a rocket scientist to enjoy what Cocoa Beach has to offer. For an affordable afternoon, spend a few hours window-shopping at the famous Ron Jon Surf Shop and take a free trip down surfing's memory lane at the Florida Surf Museum.
For a change of pace, explore the Historic Cocoa Village Main Street and take a relaxing stroll down tree- and café-lined streets for a tropical-meets-European feel. And if you're feeling adventurous, Cocoa Beach has tons of opportunity for deep-sea fishing and boating trips. There are plenty of charters to choose from, so you can find a fishing company that fits your budget for a day on the water.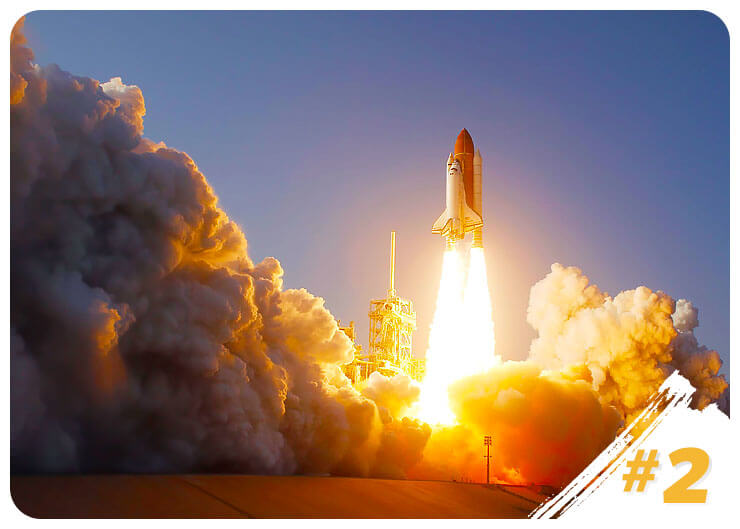 3. Gainesville
Okay, Florida Gators fan, I know you know Gainesville. But this university town is full of budget-friendly things for anyone to do. Gainesville is about an hour or two away from the closest coastline, but it has multiple state parks, botanical gardens and geological sites that are totally unique to Florida and the South. For example, for just $4 per vehicle, you can explore Devil's Millhopper Geological State Park . . . a natural attraction that features a miniature rainforest. This is the perfect place for nature lovers to take a photography tour, watch wildlife, and hike through stunning scenery.

Start budgeting with EveryDollar today!
If arts and culture are more your style, the University of Florida campus has several must-see sites. You can tour the Florida Museum of Natural History, the Harn Museum of Art, and the university's bat barns and bat house for free. Okay, that last one creeped me out at first—bats are not my thing. But if you've got kids who would love seeing where a bunch of bats live, this is the place for you. You can even watch thousands of bats starting their sunset bug hunts. Again, not my thing . . . but it's there.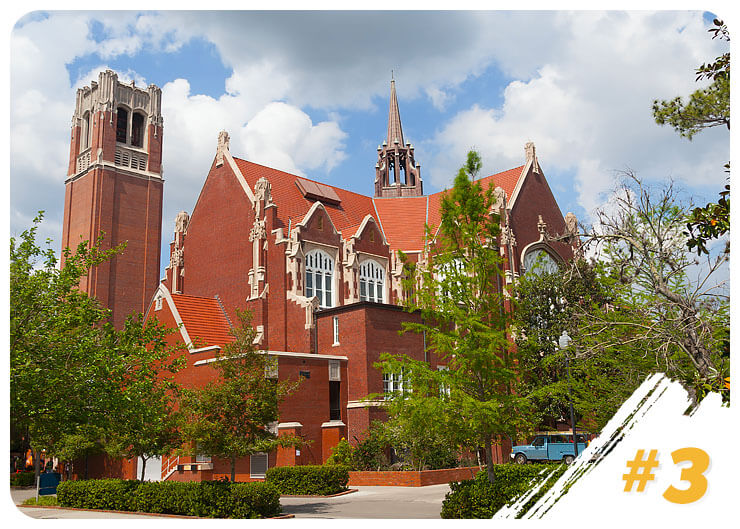 4. Marathon
Halfway down the Florida Keys is a little town called Marathon. It's not as well-known as Key West, but trust me, this island community is worth a visit! Marathon's got crystal-clear waters, white sandy beaches and plenty of chances for rest and relaxation—two of my very favorite things for vacation time.
And if you're the athletic type, you'll really love Marathon. You can run or bike down the 2.2-mile stretch of the historic Seven Mile Bridge—which was recently opened for pedestrians—or rent kayaks and paddle your way around this beautiful part of the Florida Keys. (I'll take the hammock, thank you very much.)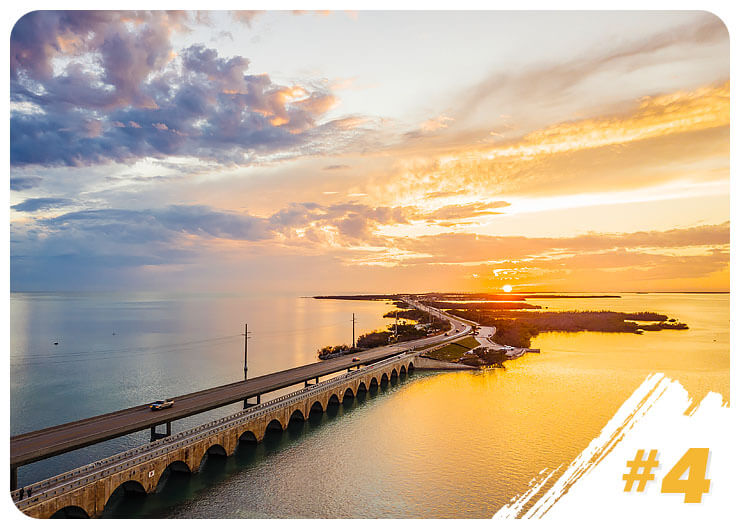 5. Ocala
Ever heard of Florida's horse country? Yeah, I hadn't either. But I just learned that Ocala is actually the Horse Capital of the World. Ocala and Marion County are home to the World Equestrian Center, the largest horse complex in the United States. (Can I just say that visiting a bunch of horses feels like a much better plan, for me anyway, than visiting bats?)
For you film buffs, Ocala's nearby Silver Springs is a historic site you won't want to miss. You can visit this 350-acre nature park that's been featured in old Hollywood movies like Rebel Without a Cause and Creature from the Black Lagoon. It's also known as Florida's original attraction—as in one of the first cool sites to visit in Florida.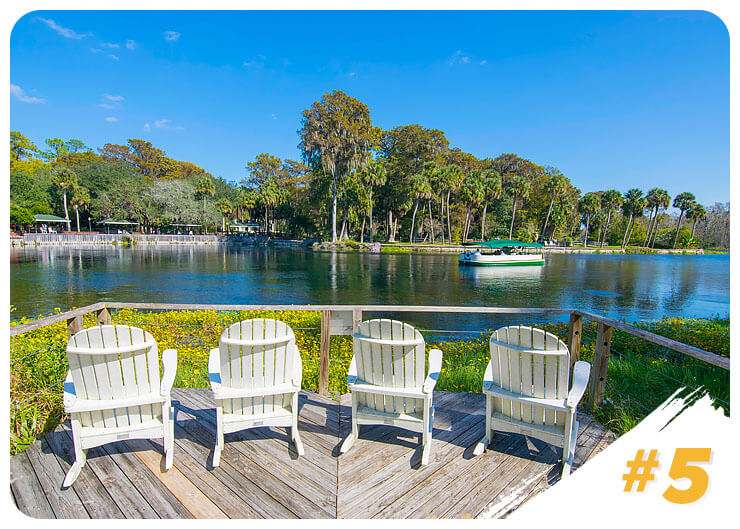 6. Orlando
Yep—it's a big town . . . But if you've never been to the Theme Park Capital of the World, think about a trip to Orlando. It's got several theme parks, including my favorite, Disney World! (I could talk about Disney all day long.) But if roller coasters, Mickey ears and cotton candy aren't your thing, there are plenty of other cheap vacation activities that'll be fun for the whole fam.
Visit the Central Florida Zoo & Botanical Gardens for about $20 and under per person. Splash around Orlando's many natural springs and free swimming holes. Or enjoy a free movie night under the stars—complete with food trucks and other fun vendors each month. You can also buy a weeklong pass to Everglades National Park for only $30 and enjoy picnicking, nature watching and more.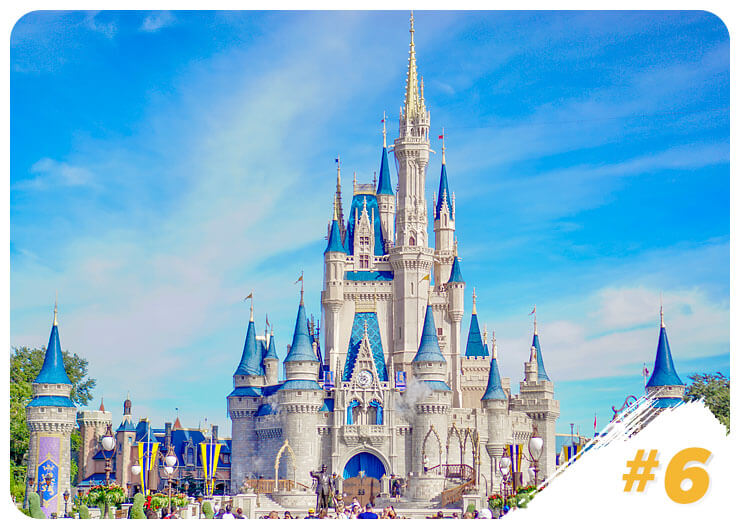 7. Pensacola
Pensacola's right in the panhandle of Florida, which might mean some travel savings, depending on where you live. This city is full of cheap educational and historic things to do. Veterans, active duty service members, retirees and their families can take a free tour of the National Naval Aviation Museum and see more than 150 U.S. Navy, Marine Corps and Coast Guard aircraft. In nearby Milton, Florida, you can visit the first and largest historic water-powered archaeological site, Arcadia Mill and Simpson House. For just $6 and under you can enjoy a walking trail, boardwalk and self-guided tour of the complex to learn how water mills used to power homes and farms. If you'd rather browse an open-air market, Martin Luther King Jr. Plaza hosts Palafox Market every Saturday. Enjoy local produce stands, baked goods and antique vendors before making your way to the white sandy beach.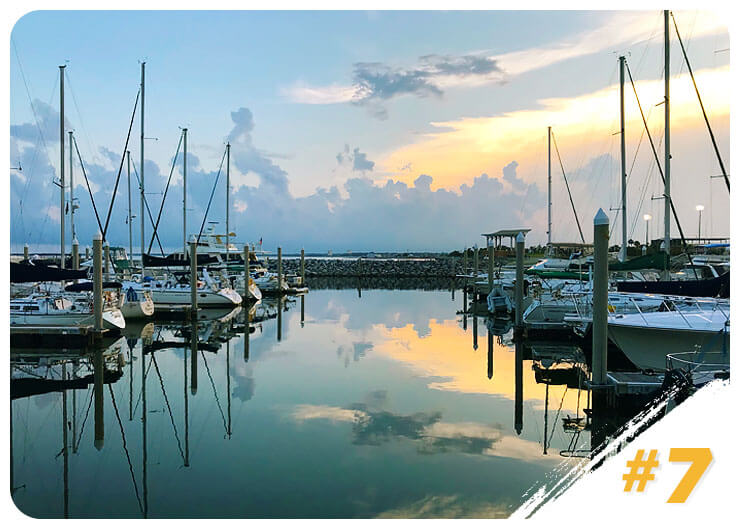 8. Sarasota
Just south of Tampa you'll find the city of Sarasota. Sarasota offers some unique attractions—from historic landmarks to unusual museums. Like what, you ask? Like the John and Mable Ringling Museum of Art (the Ringling of Ringling Bros. and Barnum and Bailey Circus). It's the State Art Museum of Florida and features art exhibits, a circus museum, gardens and more. If you plan your trip to Sarasota so you're there on a Monday, you can get free admission to the Museum of Art and the Bayfront Gardens. Feeling romantic? Go on a date and snap a photo at the Unconditional Surrender sculpture before grabbing lunch at the Sarasota Farmers Market. And if you're in the mood for other vintage attractions, for $18 or less you can check out the Sarasota Classic Car Museum.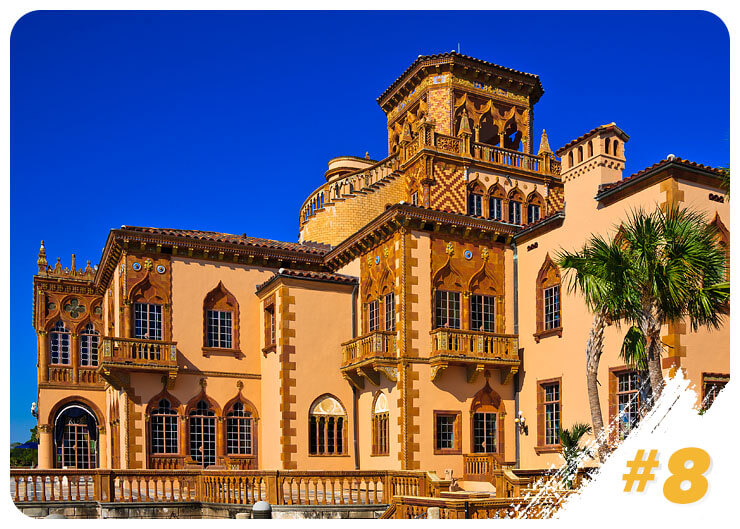 Start Saving for Your Florida Vacation
I get it—you just can't wait to feel the sand between your toes. But before jumping the gun on pricy hotels and plane tickets, take a minute to map out your Florida vacation budget and how much you'll need to save. Yes, you're going to use a budget on vacation . . . and your future sun-tanned self will thank you! Here's how to get started on your Florida vacation savings goal:
Get honest with your Baby Steps. If you're on Baby Step 1 or 2, that means you're saving $1,000 for your starter emergency fund or paying off debt. I don't want you breaking your momentum to take a vacation. Instead, use this time as motivation. Imagine how great it will be to take a Florida vacation without any debt.

Start saving with a sinking fund. If you're out of debt and have a fully funded emergency fund, it's time to work on a vacation sinking fund. Sinking funds are temporary savings that you use for upcoming one-time purchases, like a vacation to Florida or new tires for the car. (P.S. For a jump-start on your sinking fund, check out my 14-Day Money Finder challenge. I'm confident your Florida trip will be funded in no time with all these tips and tricks.)

Create your vacation budget. It can be way too easy to waste money on things that won't really matter once you get home from vacation. Start by thinking about all the important (and fun) things you'll need to plan for, like:
Airfare or car rental (plus gas)
Hotels or Airbnbs
Groceries and restaurants
Miscellaneous expenses, like parking fees and cash tips
Personal expenses, like sunscreen and clothing
Experiences, like events, activities and gallery admissions (and don't forget the souvenirs!)
Florida Travel Hacks
Okay, so say you're in a good place with your Baby Steps, and you're ready to buy a boogie board and hit the waves. Not so fast! You guys—saving just a few dollars on vacation here and there can really add up . . . and free you up to spend money on what really matters: creating memories with your loved ones. Here are a few travel hacks to get some extra bang for your buck when you visit the cheapest places in Florida.
Travel in the off-season. Florida's tourist season peaks in the summer and winter months. For cheaper plane tickets and hotels, visit Florida in the late spring or early fall.
Keep food costs low. Nothing eats up your budget like dining at a restaurant for every meal of your vacation. To cut food costs, find a hotel room or Airbnb with access to a kitchenette. You can meal plan for all the food you'll need, grocery shop like normal, and cook some meals at home—then budget for a swanky dinner or bougie brunch. Hey, it's all about balance.
It's all about location, location, location. Sometimes it's more affordable to pay a little extra for your hotel or Airbnb location. Sure, staying thirty minutes away from your favorite attraction might look cheaper at first—but it can end up costing more to drive or taxi back and forth. Instead, find a room that's just a short walk, bike ride or shuttle ride away from your must-see sights. You'll get some exercise and save money.
Find transportation on the cheap. Speaking of transportation, see if your hotel or Airbnb offers free bike rentals or shuttle services around town. And if you're planning to rent a car, don't forget you can still fill up at local membership stores like Sam's or Costco to save money on gas.
Use an alternative flight finder. Hopping on an airplane doesn't have to cost an arm and a leg. With alternative flight finders, like Kayak, Scott's Cheap Flights and SkyScanner, you can score discounted airfare—which means you'll have more money to spend when you get there.
Use a travel checklist. You guys, I don't know what would happen if I didn't use a travel checklist to prep for vacation. From getting my house ready before I leave, to packing, to staying safe while I travel, I feel so much better (and have more fun) knowing I've got all my ducks in a row before we hit the road.
Don't go into debt for your vacation. Ever. This is about making memories that will last a lifetime, not about paying off your vacation months or years after the sand's been washed out of your hair. Trust me, paying cash for your vacation will make it so much more enjoyable.
Okay, now that you've got a good idea of some of the cheapest places to visit in Florida, it's time to start saving up! To get started saving, check out my free 14-Day Money Finder challenge. This guide will help you discover easy ways to save money so you can start building your Florida vacation fund.
Did you find this article helpful? Share it!