Mistake #1: Not Buying Enough Coverage to Replace Your Income
Tip: You should always buy 10–12 times your income in life insurance coverage. Seriously. That small policy you can get through your workplace? It might be one year's worth of coverage—and that just isn't going to cut it.
If you're the main source of income for your household, then your family is relying on you to provide for the important stuff: food, shelter and everything in between. If something happened to you, the last thing you'd want would be for them not to have enough to live on.
By making sure you have the right life insurance policy, your loved ones won't be forced to make huge changes (like selling the house to make ends meet) and can keep going until they figure out next steps.
Dave recommends putting the life insurance payout into a retirement fund so your family could earn a rate of return that replaces your lost income, giving them much-needed financial security.
And don't forget to get coverage for both spouses. Even stay-at-home parents need term life insurance. Calculate how much coverage they need by estimating what their hard work costs per year (childcare, education, household duties, etc.). Take that total and multiply it by 10 to 12.
Mistake #2: Waiting Too Long to Get Coverage
Tip: If you wait too long to buy life insurance, you leave your family vulnerable if something unexpected happens to you. Plus, term life insurance premiums generally increase as you get older, so buying sooner rather than later can save you money. After all, the older you get, the more your risk of health issues rises. That will increase the cost of your life insurance and could even make you ineligible to purchase a policy at all.

Compare Term Life Insurance Quotes
You need to get term life insurance, no matter what Baby Step you're on. Once you've paid off your debt and built up your savings, you'll be on your way to being self-insured in no time.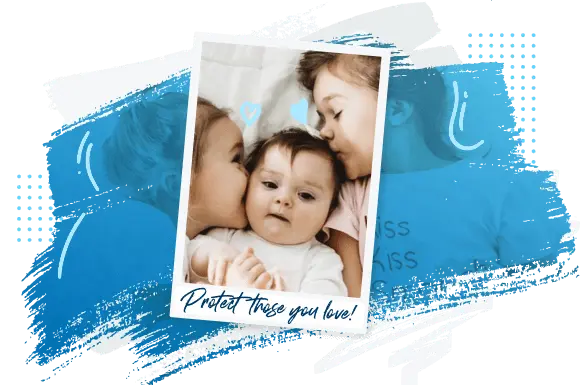 Get Term Life Insurance Rates from Zander Today!
RamseyTrusted partner Zander Insurance will get you rates from top life insurance companies and pair you with the one that fits you best.
See My Rates
Mistake #3: Buying Too Short of a Term
Tip: We're all about saving money. And you might be trying to save a few dollars by choosing shorter term coverage. But what happens if you buy a 10-year policy and have medical issues down the road that raise the cost of your next plan—or worse, make it so you can't get coverage at all? At that point, the choice to save up front will end up costing you more in the long run.
Dave's general rule of thumb is to base the policy term on when your kids will be heading off to college and living on their own. If you're in your 20s and plan on having children over the next several years, then a 30-year plan might make sense for you. If you have a few kids in the house and don't expect any more, then a 15- or 20-year plan would be a better option.
Interested in learning more about life insurance?
Sign up to receive helpful guidance and tools.
Mistake #4: Buying Too Many Riders
Tip: Some people fall for policy-rider sales pitches that increase their premium and pay extra commission to their agents. Don't be one of those people! These riders offer you very little value.
Common riders might include income replacement, waiver of premium, critical illness, and accidental death. They're designed to push our emotional buttons so we buy them out of fear. After all, don't you want to know your family's covered if you die in an accident? Guess what—your term life policy gives you all the coverage you need, no matter how you pass away (almost—there are some really rare exceptions). The bottom line: The costs of riders like that far outweigh the benefits.
If there's one exception to this rider rule, it's when it comes to your children. If your emergency fund isn't quite there yet, you should consider getting a rider to insure your children (and it's what Dave did for years). It'll allow you to cover funeral expenses if the unthinkable happens.
This type of rider is one you can add to your term life policy. It lets you cover all your kids so you can have peace of mind while you're building up your savings. Once you've got your full emergency fund that can handle three to six months of living expenses, feel free to drop the child rider and pocket the savings!
Mistake #5. Forgetting to Review Your Life Insurance Policy
Tip: It's always a smart idea to review your term life insurance policy to make sure you have exactly what you need for your current situation. Your coverage might have been fine 10 years ago, but that doesn't mean it works for you now. (And the same goes for the rest of your insurance coverage.)
Make sure you have enough term life insurance to take care of your changing needs. Maybe you had a child, bought a new home, got a raise at work, quit smoking, or had some other health improvements. Chances are almost anyone could say yes to at least one of those within the past year. These life-changing events can either help you save money or require additional coverage. And you don't want to miss the chance to take care of either one.
Don't Put Off Buying Life Insurance
Life insurance is a major part of a healthy financial plan, and the right type of life insurance makes all the difference. That's why you shouldn't put off buying term life—to make sure your family never ends up in a financial hole.
RamseyTrusted provider Zander Insurance has decades of experience in matching people with the right term life insurance plan. They're the experts you can trust to find you the best term life quote. Reach out to them today!
Did you find this article helpful? Share it!