MEET YOUR TEACHERS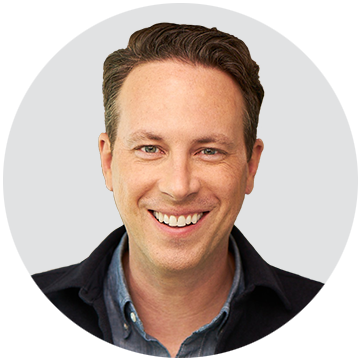 KEN COLEMAN
Ken Coleman is America's Career Coach, the national bestselling author of The Proximity Principle and From Paycheck to Purpose, the nationally-syndicated radio host of The Ken Coleman Show and Ramsey Personality. Pulling from his own personal struggles, missed opportunities and career successes, Ken helps people discover what they were born to do and provides practical steps to make their dream job a reality.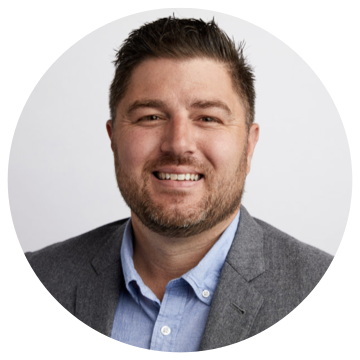 CHRIS CAMPBELL
As a Senior Vice President at Ramsey Solutions, Chris leads others in the art of selling by serving. Many people think you must be extroverted, high-pressure or manipulative to succeed in sales, but that's simply not the case. With 17+ years of experience selling events, products, and subscriptions, Chris teaches others the skills needed for the role of a true salesperson.
WHAT YOU'LL LEARN
Mindset of a Salesperson
The Right Mindset
Mindset Blockers
Developing Your Mindset
Habits to Succeed
Habits to Succeed in Sales
Habits of Successful Salespeople
Goals to Win Your Day
The "Why" Behind Goals
Behind Goals Structure
Laying Out a Sales Goal
Power 5 List
Integrity
Defining Integrity
Truth at All Costs
Selling by Serving
Ways to Improve Integrity
Prospecting
The "Why" Behind Prospecting
Unlocking Prospecting
"No" Challenge
Serving vs Selling
Listening
Active Listening
Likable
Defining Likable
Genuine Interest
Likable as a Salesperson
Ways to Improve Being Likable
Intro/Rapport
Rapport Building
Ways to Improve Rapport
Better Rapport Questions
Questioning
Selling a Physical Product
Selling a Service
Selling Intellectual Property
Presentation
Presentation
10 Common Issues
Overcoming Objections
Keep Calm, Listen, & Repeat
Indicate Understanding, Pause, & Ask Questions
Follow Up (No Deal)
Close
Rules of Closing
Asking for the Close
Follow Up (Deal)
Communication
Defining Communication
Connecting with People
Elevating Performance
Ways to Improve Communication
WHAT YOU'LL GET
Flexibility
Sales 101 was designed for busy professionals. Instructional videos and activities are available for you to complete at your own pace. Most students take 7-10 hours to complete the course.
Application
Ken and Chris teach based on practice, not theory. You'll learn principles used every day at Ramsey Solutions and participate in activities that you can immediately apply to your work.
Resources
Sales 101 includes a downloadable workbook with easy note-taking. You'll be able to use it as a quick-reference guide while you're crushing your sales goals!
Certificate
You'll earn a Ramsey Career Academy Sales 101 digital certificate of completion after you finish the course. You can share it with your employer and social channels like LinkedIn.