MEET YOUR TEACHERS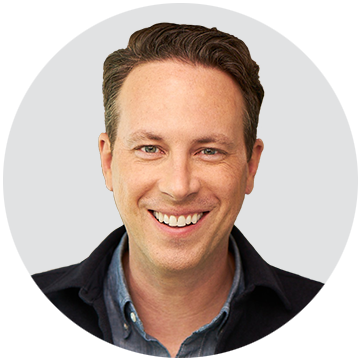 KEN COLEMAN
Ken Coleman is America's Career Coach, the national bestselling author of The Proximity Principle and From Paycheck to Purpose, the nationally-syndicated radio host of The Ken Coleman Show and Ramsey Personality. Pulling from his own personal struggles, missed opportunities and career successes, Ken helps people discover what they were born to do and provides practical steps to make their dream job a reality.
ANDY HIGH
Andy High serves as Senior Digital Marketing Officer where he leads all digital marketing specialty areas at Ramsey Solutions. Marketing is one of the most deeply human experiences- combining psychology, creativity, and innovation. With 20+ years in the industry, Andy is an expert instructor in one of the fastest growing and highly sought-after career paths.
WHAT YOU'LL LEARN
Unpacking the Marketing Funnel
What is Digital Marketing?
Marketing Funnel and Value Exchange
Top of Funnel
Middle of Funnel
Bottom of Funnel
Curiosity
Defining Curiosity
A Deeper Understanding
Asking the Right Questions
Ways to Improve Curiosity
Basic Principles of Marketing
Adaptable
Defining Adaptable
Willingness to Adapt
Shift & Pivot
Ways to Improve Being Adaptable
Research & Analysis
Data-Driven Decisions
Marketing Plan
Marketing Path
Testing & Optimization
Marketing Channels
Search
Social Media
Advertising
Email
Publicity
Publicity/PR/Partnerships
Website Flow
Collaboration
Defining Collaboration
Working with a Team
Collaboration on the Front End
Ways to Improve Collaboration
WHAT YOU'LL GET
Flexibility
Digital Marketing 101 was designed for busy professionals. Instructional videos and activities are available for you to complete at your own pace. Most students take 6-8 hours to complete the course.
Application
Ken and Andy teach based on practice, not theory. You'll learn principles used every day at Ramsey Solutions and participate in activities that you can immediately apply to your work.
Resources
Digital Marketing 101 includes a downloadable workbook with easy note-taking. You'll be able to use it as a quick-reference guide while you're crushing your digital marketing goals!
Certificate
You'll earn a Ramsey Career Academy Digital Marketing 101 digital certificate of completion after you finish the course. You can share it with your employer and social channels like LinkedIn.