Why One Weak Area in Your Life Can Make You Feel Unbalanced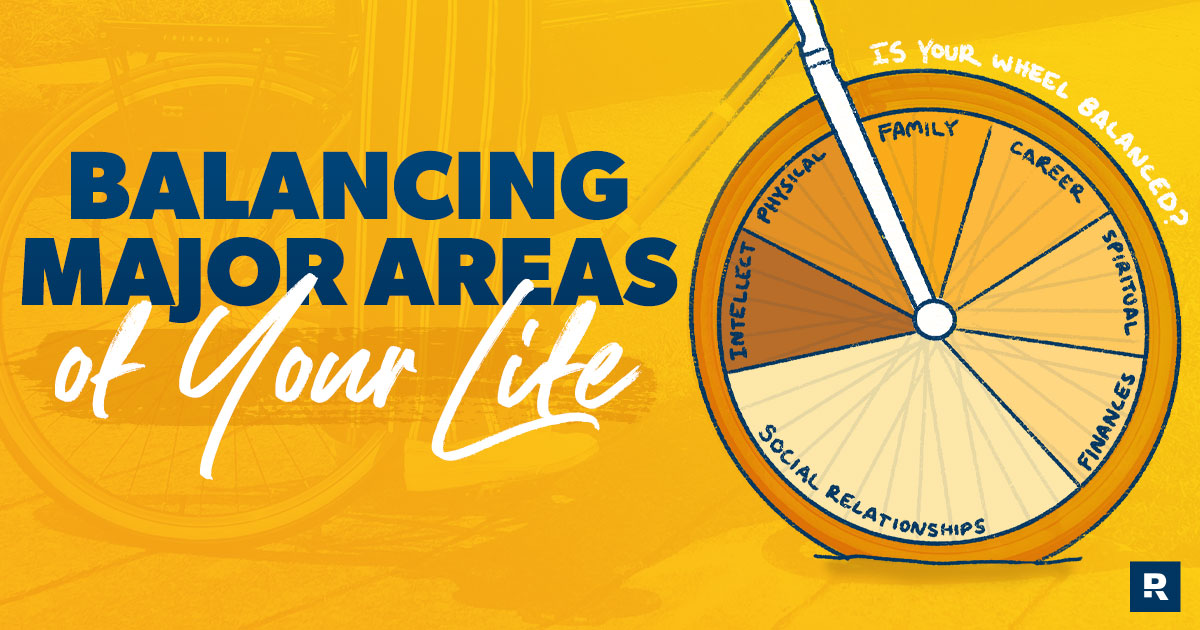 Picture the wheel of a bicycle and the spokes within each wheel. The spokes are balanced—each an equal distance apart and each with the same strength of metal. But, if one or more of those spokes becomes weak or damaged, you'll eventually end up with a flat tire.
Now picture the major areas of your life as the spokes of a wheel—the Wheel of Life. You need each of them to be strong and balanced.
To make that happen, you need to set goals in the following areas:
Career
Personal finances
Spiritual growth
Physical health
Intellectual growth
Family
Social relationships
Once you've figured out what your goals will be, make sure to write them down. They need to be specific, measurable, and attainable. And then you need to work on them—all of them, including the areas you aren't as strong in.
If you don't strengthen your weak areas, you'll end up with one side of the wheel flat. Imagine trying to ride a bike with a flat tire—it's dangerous and inefficient. The same applies to your life. When your life gets unbalanced, it's unhealthy. And you'll reap the consequences.
Listen to Dave Ramsey discuss the Wheel of Life:
Whether you're a stay-at-home parent or the leader of a large Fortune 500 company, setting goals is an important part of intentional living. Learn more about setting goals and taking your career—and your life—to a new level with the EntreLeadership Career Bundle.
Related articles you may be interested in:
Did you find this article helpful? Share it!