Life Insurance Calculator
So like I mentioned, the main takeaway is that you need coverage that's equal to 10–12 times your annual income. And make it a level term life policy that lasts for 15–20 years. More on that specific time frame in a bit.
To avoid you having to burn precious brain calories, use our term life insurance calculator below to estimate how much you'll need.
The point is to replace your income if something takes you out before you're ready. If you're thinking, But wait, this thing just said I need half a million dollars! I can't afford that! Put the paper bag down and just breathe—term life insurance is surprisingly affordable.
How Much Does Life Insurance Cost?
Now that you know how much term life insurance you need, I know what you're thinking: How much is this going to run me? The costs to get a life insurance policy depend on a few factors, including your age, health and habits. Plug those in below to calculate your life insurance premium.

Compare Term Life Insurance Quotes
See? Not so bad. If you're wondering how to fit this premium payment into your budget, check out the free EveryDollar budgeting app where you can plan it all out down to the penny.
Hey, but that was just for term life—what about whole life? I'm glad you asked. There's an important distinction between the two and it makes a big difference in how much you pay—and what you get for it.
Term vs. Whole Life Insurance Calculator
Monthly Cost by Age
| Term Life | Whole Life | Savings |
| --- | --- | --- |
| $12.18 | $142.12 | $129.94 |
| | |
| --- | --- |
| Term Life | $12.18 |
| Whole Life | $142.12 |
| Savings | $129.94 |
Rates displayed are based on a $250,000 policy for non-smokers in the Preferred Plus health classification; term life quotes are from Legal & General (20-year term length) and whole life quotes are from Transamerica. Individual rates will vary based on applicant-specific information.
Just like choosing a kind of drink at your favorite coffeeshop, the kind of life insurance you get affects the price. And just like coffee, the cheaper version of life insurance is actually better (drip coffee, black!). If you choose term life insurance (please do) it won't cost nearly as much as some other bad options—like paying triple for that frappamacchialatte (which we all know isn't coffee—it's just a milkshake for adults).
While we're on the subject, let me explain why whole life insurance costs more. It's because whole life policies try to combine investing with life insurance. So you're paying for both. But just like you'd expect ice cream from a business that also does dog grooming to be pretty crappy, the investments in a whole life policy are really crappy. And the dog-hair-covered cherry on top? Tons of fees.
How to Calculate How Much Life Insurance You Need
Everybody's situation is a little different so it would be ridiculous of us to suggest that everybody should get the exact same life insurance policy. While I'll always recommend a term life policy, there are a lot of different factors that can push how much life insurance you need up or down.
Best Way to Calculate
Whether you do this with a pen on paper or use our calculator above, take your income and multiply it by 10–12 times. (Personally, I'd be using the calculator because I'm a millennial and it would take too long to find a pen and paper in my house.) So if you make $50,000 a year, you should get a policy with a payout of at least $500,000.
Why 10–12 times? Because if you die, your family can invest the payout from your life insurance in good growth stock mutual funds with an average return of 10–12%. The growth of that investment alone could replace your salary for a long time. That gives your family a comfortable financial cushion while they grieve and recover from their loss. Buying 10–12 times your salary in life insurance coverage guarantees that whatever else your family feels, they won't feel a huge financial pinch when you're gone.
Term life insurance policies come in different terms—of 10, 15 and 20 years. Likely, you'll want a policy for 15–20 years. That's long enough to give the kids time to grow up and (fingers crossed) get out on their own (meaning they're no longer dependent, they're independent!). It also allows you and your spouse time to build enough wealth to self-insure.
It sounds like a lot. But like I mentioned earlier, that much term life insurance is actually pretty inexpensive for most people. Plus, you're not just looking to take care of your family's immediate needs—you want to make sure their future needs are covered too.
But you're not quite done, you'll want to think through the situations below to figure out your final number.
Stay-at-Home Parent
Ask any stay-at-home parent and I'm pretty sure they'll tell you while it's a blessing, it's also a ton of work. If one of you fills this role be sure to get life insurance for them as well as the bring-home-the-bacon parent. If the stay-at-home parent up and disappeared, how would all that food making, calendar managing, kid toting, house scrubbing, and errand running get done? By paying someone else (likely multiple people!)! So get this parent their own term life policy for coverage between $250,000–400,000 to cover those jobs. And also, give them an extra-long hug and tell them thank you!
College
Do you reckon those kiddos wiping peanut butter on the back of your driver seat want to go to college someday? If so, you probably want your policy payout to hit closer to the 12 in the 10–12 times your income range. It will give your children a secure future until they can support themselves.
Debt
Listen: If you have debt, you still need life insurance. In fact, you need it all the more! A lot of people feel like they should wait until they're debt-free to buy insurance, but this would be a giant mistake. When you owe other people money, that's when you're most vulnerable. Think about it, if you died and left your family with nothing to live on and a mountain of debt, how would they get by?
On the other hand, if you had a term life insurance policy for, say, $500,000, they wouldn't have to worry about how they're going to live without you and might even be able to pay off some or all of the debt. That's a way better plan.
Single
If you're single as a pringle and ready to mingle, that doesn't mean you're off the hook when it comes to life insurance. It also doesn't mean you're on the hook.
Reasons you might want to think about getting a policy are: You may want insurance to pay for your funeral (especially if you're planning on getting a "fantasy" coffin shaped like a shoe—look it up, it's a thing). Also, the younger you are when you get the policy the cheaper it will be. If you think you'll likely get married within the next five years and start a family, it could save you some cash to get a 20-year policy now.
On the other hand, if you love the bachelor lifestyle (aka your lawn chair counts as "furniture") and plan on keeping it that way for a long time, this is an area you could save money on.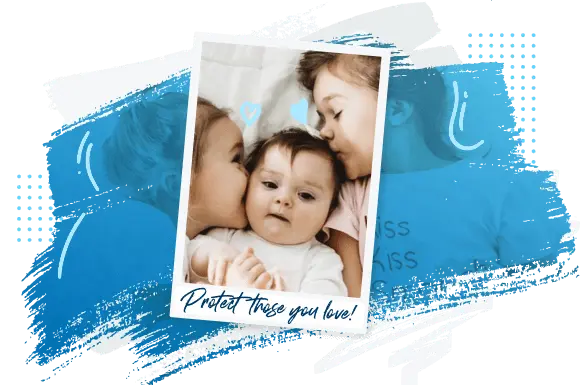 Get Term Life Insurance Rates from Zander Today!
RamseyTrusted partner Zander Insurance will get you rates from top life insurance companies and pair you with the one that fits you best.
See My Rates
When Is the Best Time to Get Life Insurance?
Bottom line: If you have dependents, now is the best time to get life insurance. Don't leave them unprotected. If you have young kids, they're counting on you for the next 15–20 years. Whether your spouse works or not, they're also counting on your income, so don't run the risk of leaving them high and dry.
I recommend a term life insurance plan because I believe it makes the most sense for everyone. And if you're in the market for new life insurance or want an expert to talk to, I encourage you to talk to Zander Insurance. They're a RamseyTrusted provider that has been helping people (including me) find the best term life plan for decades. Don't let another day go by without being protected. Start here to get your term life insurance quotes.
Interested in learning more about life insurance?
Sign up to receive helpful guidance and tools.
Did you find this article helpful? Share it!