You've got bills to pay, mouths to feed, cars to fill up, health insurance premiums to pay, auto insurance premiums to pay . . . is life insurance really worth it? That's just one more thing to pay for and who knows if you'll even need it!
Or maybe you're young and healthy, and the only person depending on you is Bruce, and he's a dog. Why would you need life insurance? Good question.
We'll be honest with you: Buying the right life insurance is worth it in the first case but probably not in the second. If you're not sure why, that's okay. Let's dig deeper.
Why Buy Life Insurance?
The point of life insurance is to replace your income when you die. If you don't have anyone who'll need that income when you die, then you don't need life insurance. Or if you're doing so well financially that you're self-insured, you're still good to go without it. But if you have kids and a spouse (or just a kid or just a spouse—or anyone) who'll be financially strapped if you die, you should definitely get life insurance, no question about it. And there's a specific kind you should get too, so listen up.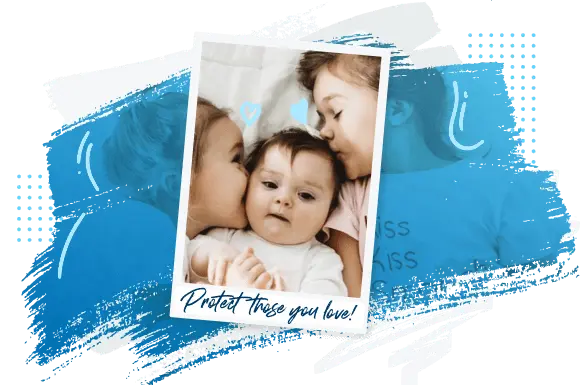 Get Term Life Insurance Rates from Zander Today!
RamseyTrusted partner Zander Insurance will get you rates from top life insurance companies and pair you with the one that fits you best.
See My Rates
What Is the Difference Between Term Life Insurance and Whole Life Insurance?
Maybe you're thinking, It's all life insurance—how different can they be? Well, we're here to tell you: Very. Different. The difference between term life and whole life insurance is bigger than the difference between a delicious bowl of handmade ramen with a slab of pork belly and a 50-cent packet of instant ramen—only the packet costs five times as much as the handmade stuff.
Let's look at some definitions:
Term Life: Term life insurance lasts for a set term (usually from 10 to 30 years) and comes with a set premium (if you buy straightforward level premium term life, which we recommend). If you die during the term, your loved ones get a payout (whatever amount you chose when you bought the policy—often $500,000 to $1 million).
Whole Life: This kind of insurance lasts your whole life and comes with a payout when you die and an investment component (also called cash value) that you can pull out any time while you're living. But not when you're dead. If you don't use the cash value part of your policy while you're living, it's all gone. The insurance company takes it.
As you can see, whole life insurance is more complicated. It's trying to be insurance and an investment. And that's not a good thing. Your insurance should do one thing and one thing only: Replace your income if you die so your dependents don't suffer financially.

Compare Term Life Insurance Quotes
Everybody would agree it's not a good idea to go to an Italian restaurant for a good hamburger. That hamburger down at the bottom of the menu will be marginal at best. Same goes for life insurance. Whole life insurance does an awful job of investing your money. Returns are usually crap, and if you do get any, the company eats them up with fees. Plus, in case you didn't catch it before, they take away all the cash value you do manage to build if you die before you decide to use it. That's right. When you're laid out in a casket and your family is grieving, whole life insurance companies come along and take all of the money you invested and only give your family the set death benefit.
Oh, and did we mention the premiums are crazy high? That's because they're taking some of the money to put into the crappy investments.
With term life, premiums are much cheaper and you only get what you need. You don't need insurance people telling you where to invest your money!
Is Term Life Insurance Worth It?
The simple answer is yes, term life insurance is absolutely worth it. But let's dive a little deeper.
How does this sound: You and your family share a pepperoni pizza once a month. It's delicious. After four years of doing that, you die. (Not from the pizza. Probably.) Your wife and three kids go to order the monthly pizza but there's no money. There's no money for food, school or the mortgage either because your income is gone and there's nothing to replace it. We're guessing that doesn't sound great.
Now, instead of eating a pepperoni pizza every month, you put that money toward a term life policy because that's about how much it costs. In four years, you die. This is still very sad, but now your family starts a monthly pizza night in your honor because they have money to pay for it—and for other food, school and the mortgage. This is what term life does for you. It gives you peace of mind knowing your family will be taken care of if you die. So the long answer is, it's worth it.
Is Permanent Life Insurance Worth It?
No, permanent life insurance is not worth it. Want to know why? So many reasons, but here are two: One, permanent life insurance is just another name for whole and universal life insurance (your two worst options out there). And two, your need for life insurance isn't permanent. Eventually, if you follow a good retirement investing plan you should have enough saved by the time your kids are out of the house to support your spouse should you and your income disappear.
Just check out how the costs for term versus whole life compare here and you'll have your answer:
Monthly Cost by Age
| Term Life | Whole Life | Savings |
| --- | --- | --- |
| $12.18 | $142.12 | $129.94 |
| | |
| --- | --- |
| Term Life | $12.18 |
| Whole Life | $142.12 |
| Savings | $129.94 |
Rates displayed are based on a $250,000 policy for non-smokers in the Preferred Plus health classification; term life quotes are from Legal & General (20-year term length) and whole life quotes are from Transamerica. Individual rates will vary based on applicant-specific information.
Other Types of Life Insurance
Besides whole life and universal life insurance, you'll run into:
Variable life insurance
Final expense insurance
Are these good bets? Honestly, no. Variable is just another version of whole life—which, did we mention that one's a scam?—with the slight difference that you get more choice in which investments your money goes to die.
Final expense insurance is marketed as a great way to cover the ever-increasing cost of a funeral when you finally depart this earth. But here's the thing: math.
Let's say you start paying premiums when you're 40 and don't die until 80. Over those 40 years, you pay $8,000 in premiums. What would happen if you put that money in a good investment account instead? You'd have hundreds of thousands of dollars and could pay for your funeral and everybody else's.
How Much Life Insurance Do I Need?
If you're convinced it's worth it now, you may be wondering, How much life insurance do I need? Thankfully, it's not that hard to figure out. (Keep in mind, we're going to tell you how much term life insurance you need because it's the most worth getting.) To make sure your family doesn't have to worry, you need a policy worth 10–12 times your annual income.
If you make $150,000 in a year, you need to buy a policy with a payout of $1.5–1.8 million. If you make $65,000, your policy should be worth $650,00–780,000.
We also recommend getting a term of 15–20 years.
Plug in your annual income below to find out how much you need.
You can reduce your insurance costs by not buying unnecessary riders or supplemental policies, like accidental death and dismemberment and cancer insurance. If you're dead, you're dead. Whether it was cancer or something else, your life insurance needs aren't different. And you'll be covered by term life whether you died of cancer or fell into the Nile.
How Much Does Life Insurance Cost?
If all the reasons we've already mentioned aren't enough to convince you term life insurance is worth it, maybe the price will. One of the best things about term life insurance is how affordable it is.
Take a look:
Term Life Insurance Monthly Costs by Age*

Age

30

40

50

60

Male

$24

$37

$85.50

$251

Female

$20

$30.50

$64

$173.50
*Source: Zander Insurance, 2023
One thing to notice is how steeply the price increases once you hit 60 years old. That's why we recommend you follow a plan to save and invest for retirement so by the time term life insurance becomes really expensive, you don't need it. The ultimate goal of buying term life insurance is to build wealth during the term of your policy so you have enough in savings and investments to be self-insured later.
Worth It
If you're convinced life insurance is absolutely worth it for you and your family, go to our estimator and start the process of getting a term life quote or talk to the experts at Zander Insurance. Our friends at Zander won't try to sell you on whole life or any other nonsense.
Protect your family with term life today.
Did you find this article helpful? Share it!