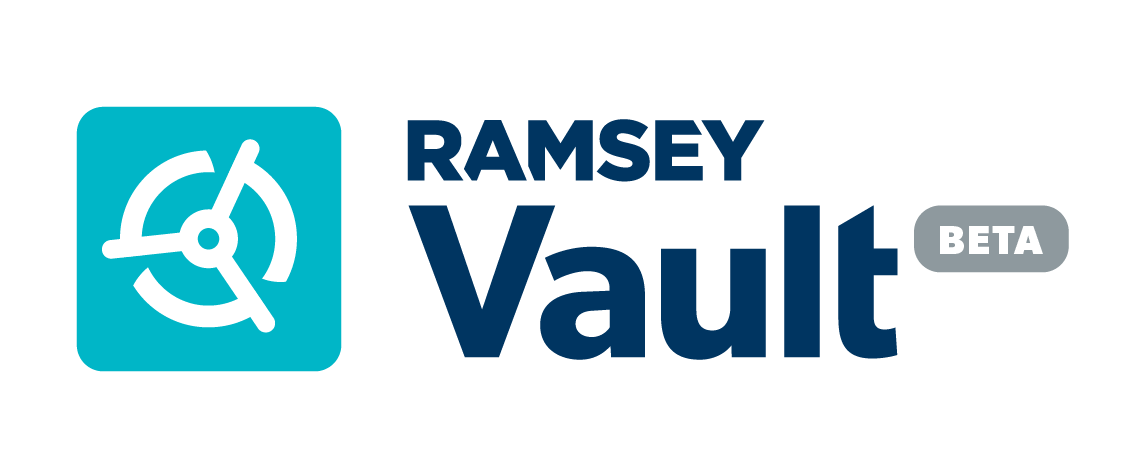 You secure your car with locks and alarms. You secure your house with a security system. Take the time to secure your important life documents and information in Ramsey Vault.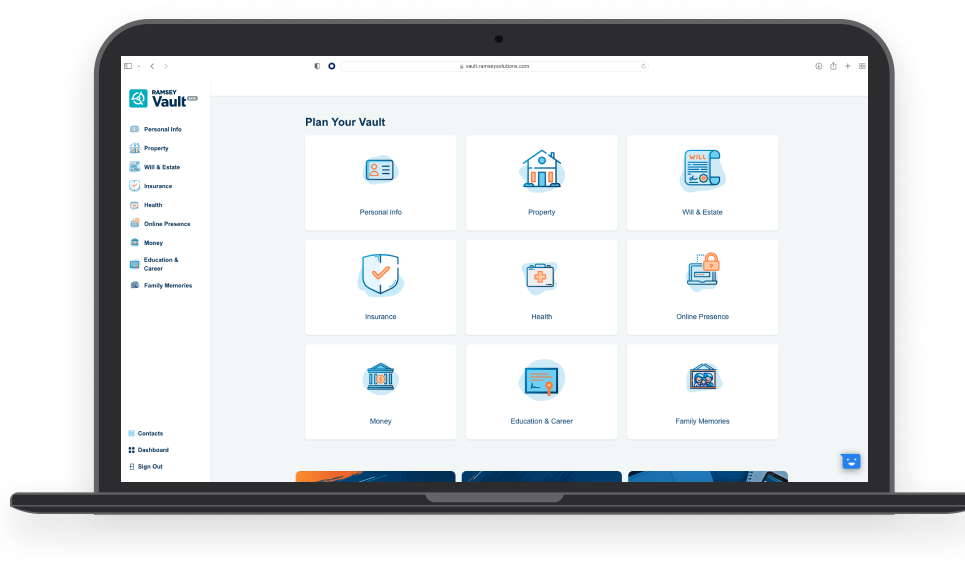 Ramsey Vault Subscription
Get all the benefits of Ramsey Vault at a special introductory price. Cancel anytime. No hassle.
Introductory Pricing
$7/month
You must be over 18 and a resident of the U.S. to purchase Ramsey Vault. Estimated payment amounts shown on product page excludes applicable taxes, which are added at checkout. Auto-renews monthly. Cancel anytime.
By subscribing you confirm that you accept our Terms of Service, Beta Agreement and Privacy Policy.

Ramsey Vault provides peace of mind knowing that your important information is safe and accessible. And in the event you're not around, this is a huge act of love for your family. Don't worry, we'll guide you all along the way.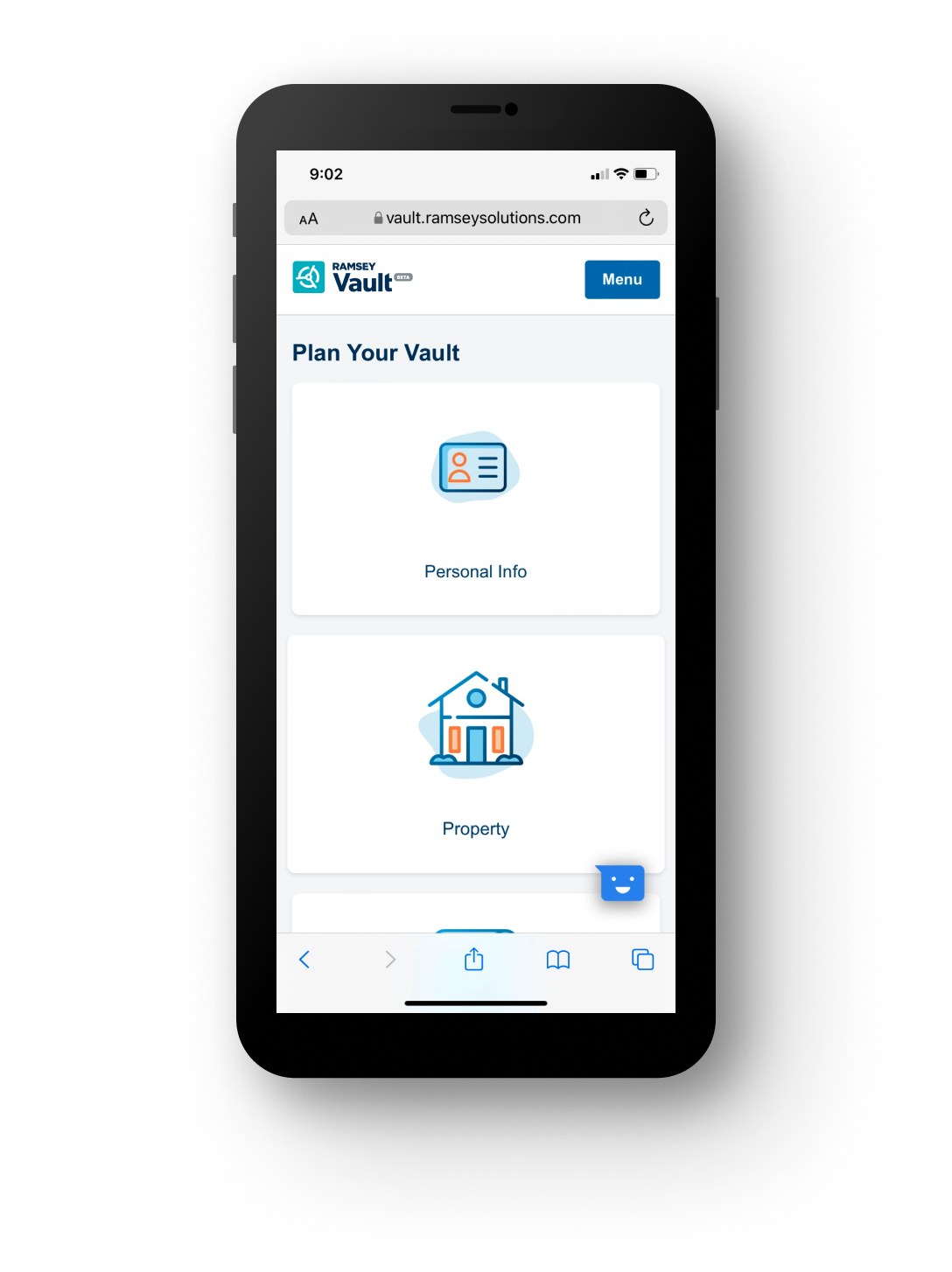 Storage and Organization
All the storage space you need to keep digital copies of your important life documents. From estate planning to financial information to home and car maintenance logs, even home paint colors, Ramsey Vault keeps everything organized in one place. (We recommend keeping the originals in a Legacy Drawer.)
Sharing
Store all your important contact information for family members, doctors, financial advisors and so much more. With Ramsey Vault, you can provide guidance even if you're not here.
Resources and Guidance
We'll guide you with suggestions as to what information and documents you should store for easy access. We'll also suggest content that will help you make sense of some of the more challenging life topics we all have to deal with.