Recent Episode
The Ramsey Show
Listen Live Weekdays at 2PM ET
Watch Live Weekdays at 4PM ET
Friday, September 22
The Ramsey Show
Recent Episodes
Friday, September 22
Why the National Debt Shouldn't Matter Much to You
Friday, September 22
Financial Freedom Requires Sacrifice but It's Always Worth It!
Friday, September 22
Run for Your Life From This!
Thursday, September 21
How Can I Earn More Money?
Thursday, September 21
Budgeting & Saving Money on Groceries
Thursday, September 21
The Best Debt Resolution Program Is YOU!
Wednesday, September 20
Should We Retire Early
Wednesday, September 20
How Do I Get a Good Return on My Investments?
Wednesday, September 20
You're Running Away From Something
Tuesday, September 19
THIS Is the Most Effective Way To Pay Off Debt
Tuesday, September 19
The Best Side Hustle Recommendations
Tuesday, September 19
How Far Do We Go To Pay Off Debt?
Play More Episodes Anytime, Anywhere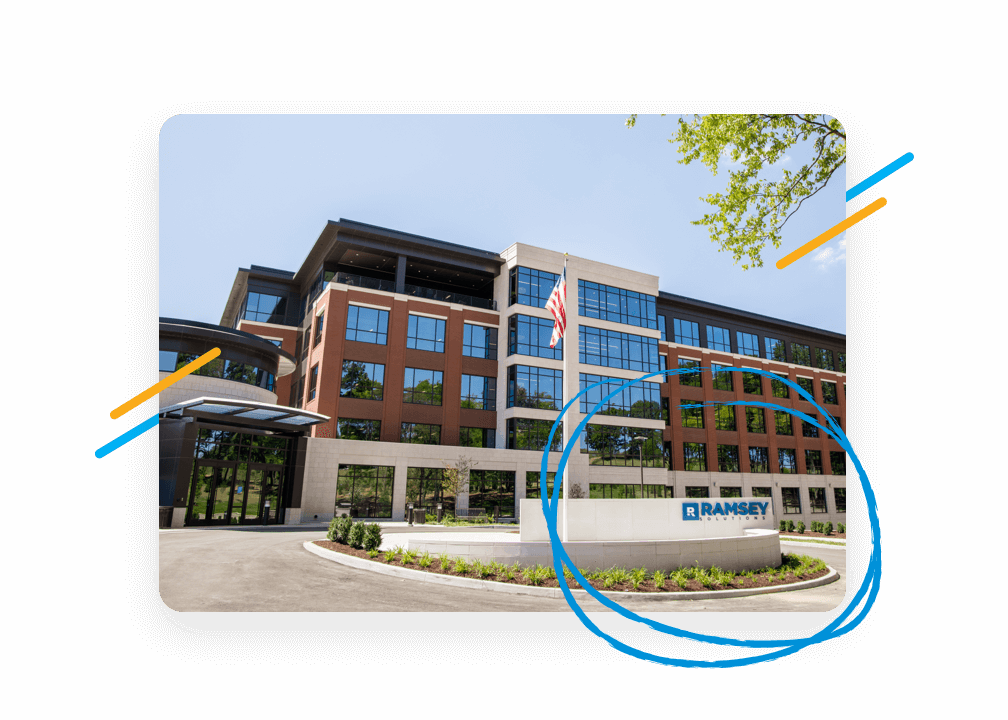 Visit Ramsey HQ
Visit the lobby, get a picture with Dave, and stop by Baker Street Cafe.
Be on the Show
Have you recently paid off all your debt or become an Everyday Millionaire? We're looking for people like you to share your story on air! You can call in and be featured on the show or come to Ramsey HQ to do a Debt-Free Scream live in the lobby!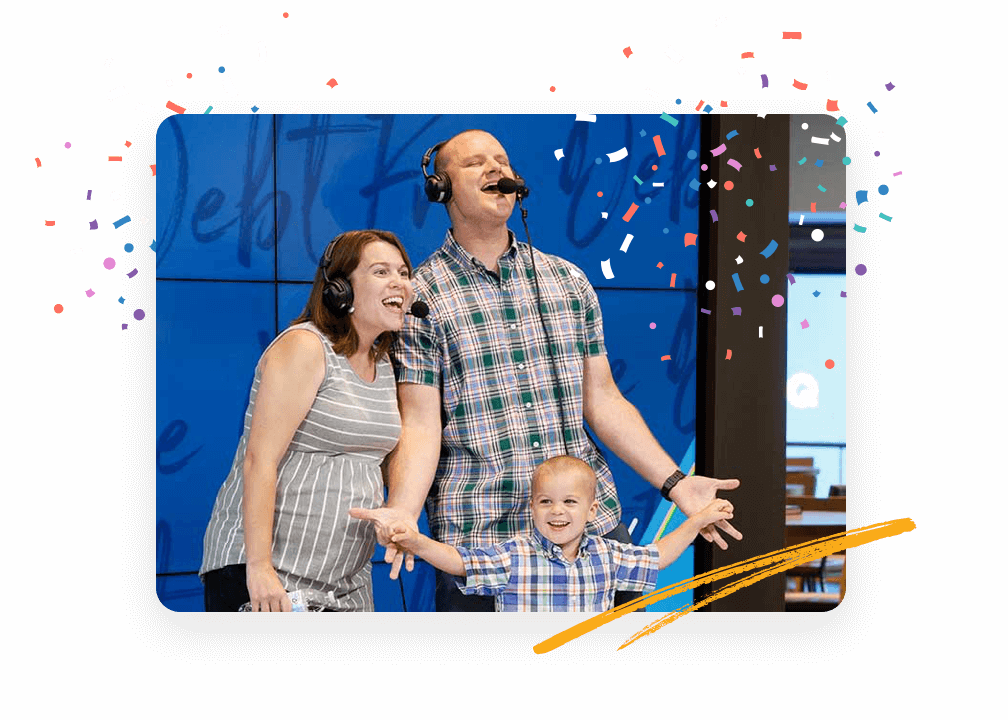 About The Ramsey Show
Dave Ramsey started on one station in Nashville back in 1992, sharing practical answers for life's tough money questions. Today, the show reaches over 18 million combined weekly listeners. He's also the author of seven bestselling books and has reached over 1 million people through Ramsey Solutions live events. A lot has changed through the years, but Dave and his team's practical advice on life and money has remained consistent.
SimpliSafe Home Security

One of the most important ways to take control of your life is to protect your home and family in case of an emergency. SimpliSafe is a professionally monitored home security system and will send police, fire, or medical professionals when danger is detected. SimpliSafe alarms are affordable, easy to self-install, and easy to purchase directly online. There are no contracts and no hidden fees. Dave trusts SimpliSafe to do what's right for you and your family. Visit SimpliSafeDirect.com and get 20% off your entire new system and first month of monitoring FREE when you enroll in Interactive Monitoring
Blinds.com
Whether you love to DIY or just need to refresh the look of your home Blinds.com offers high-quality window treatments at unbelievable prices. And they make it simple to shop blinds, shades, and interior shutters from home with easy online ordering, free shipping, and a guaranteed perfect fit. Use promo code RAMSEY for a special discount
Christian Healthcare Ministries
People all over the country are discovering a faith-based and budget-friendly way of meeting healthcare costs through Christian Healthcare Ministries. Christian Healthcare Ministries, or CHM, is a non-profit organization that helps members carry one another's burdens with healthcare expenses—and they have successfully shared each other's medical bills for nearly 40 years.
SingleCare
SingleCare has helped millions of Americans save up to 80% on their prescriptions and there are no membership fees or premiums. See how much you could save by entering your prescriptions on SingleCare.com.
Churchill Mortgage
Buying a home is the biggest investment you will ever make that's why we say you should fall in love with the number before you fall in love with the house. That's why we tell people to call Churchill Mortgage whether this is your first home, you're buying an investment property, or you're looking to refinance your home their mission is to help you achieve your dream of owning your home free and clear.
Zander Insurance
Every smart financial game plan should include term life insurance, ID theft protection and long-term disability coverage, and our team has trusted Zander Insurance to provide those products to you and your family for over 20 years. Zander shops the top-rated term life insurance companies to find you the best rates and coverage customized to your specific needs. With options to apply online or over the phone, the experience has never been easier — they even have low-cost life insurance plans that let you skip the medical exam.
Zander's ID Theft Protection plans feature extensive prevention measures, including monitoring and alerts to make you aware of threats, full-service restoration if you become a victim, and even free coverage for kids on their family plan. All at the most affordable price in the industry.
Zander also helps you protect your greatest asset — your ability to earn an income – with affordable disability insurance options that replace your paycheck if you become sick or injured and can't work. No matter what kind of protection you need, zander.com is your one-stop shop for peace of mind for you and your family.
Mama Bear Legal Forms
Everyone needs a will! It is a great way to protect your family's financial future. You also need a medical and financial power of attorney these are the people who can make decisions on your behalf when you need them to. Mama Bear Legal Forms makes it easy to get these attorney built legally binding documents online in only 20 minutes. Plus they are specific to the state you live in. You'll have peace of mind knowing your family is taken care of. Visit MamaBearLegalForms.com and use promo code Ramsey.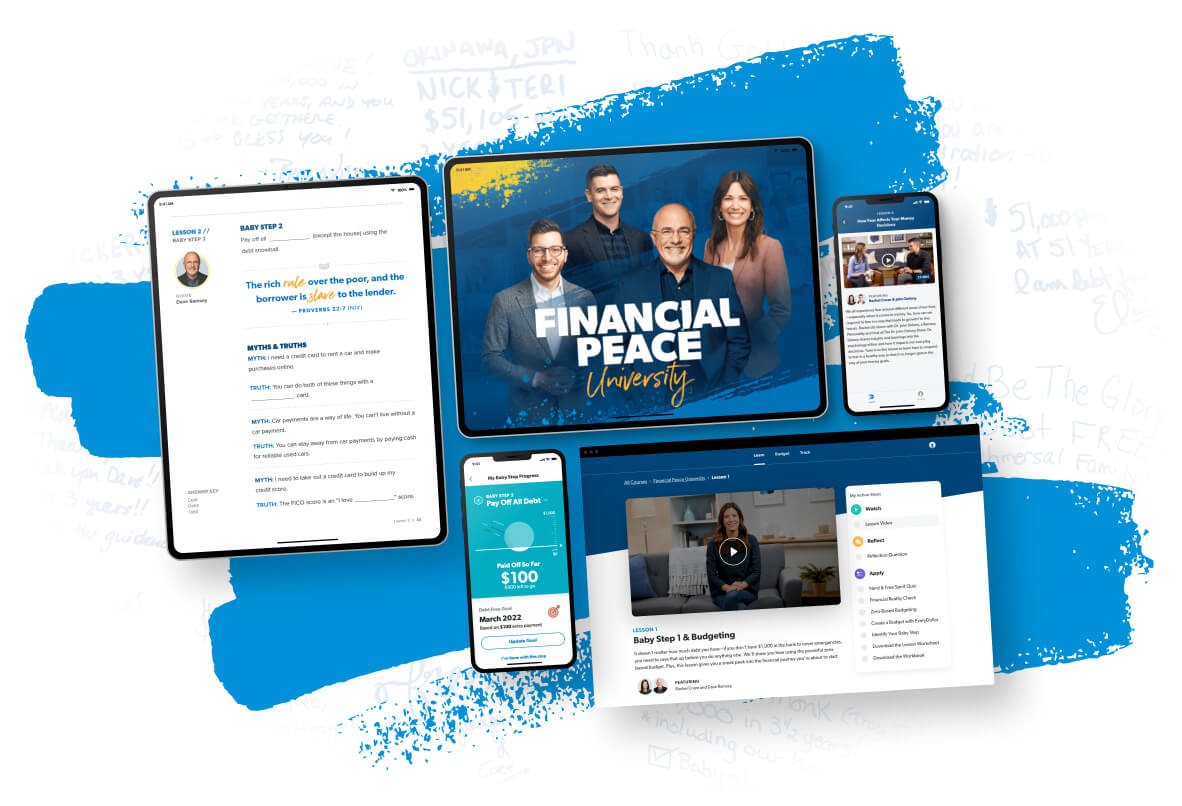 FREE sample of Financial Peace University? Game. On.
Countless Debt-Free Screamers started their journey right here—with FPU. Now, experience it for yourself with a free 10-minute sample of the course. Get ready—it might just change your life.