Come Watch The Ramsey Show!
Please schedule your visit below to let us know when you're coming. If you'd like to plan a debt-free scream on air, please use the Debt-Free Scream form. We look forward to seeing you soon!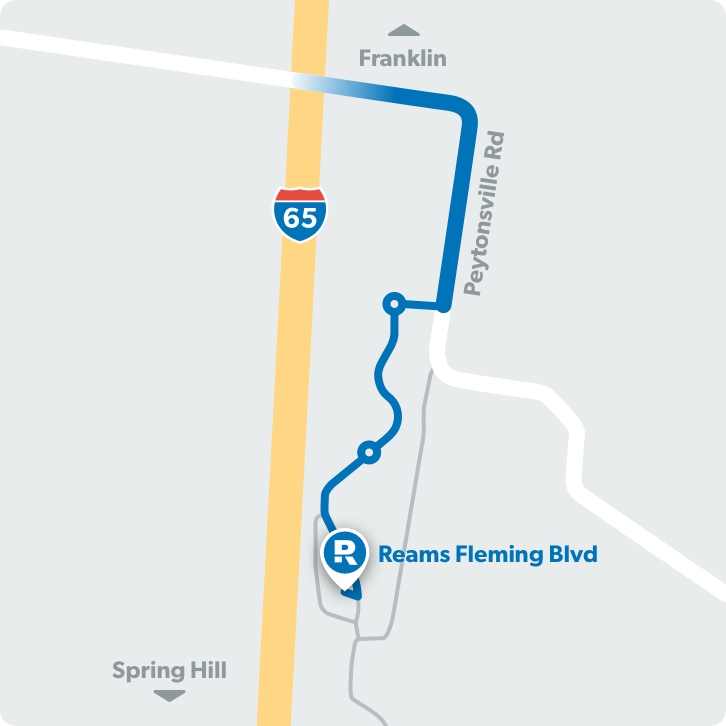 Get Directions to Ramsey Solutions Headquarters
1011 Reams Fleming Blvd
Franklin, TN 37064
Frequently Asked Questions
Is there any cost involved?

Nope. There's no cost at all. Even the coffee and baked goods in Baker Street Coffee Shop are free. We do carry all of Dave's products … like books, stuff for kids and mugs, so you may want to bring some cash or a debit card if you'd like to make any purchases.

I just want to stop in and scream, "I'm debt-free." Do I really need an appointment?

Yes! We've had families travel thousands of miles to see Dave only to find he was out of the office. They were bummed, and we were bummed for them. That's why it's so important to submit your information on the form above and check availability with us before making plans. Please note: We have limited spots to scream "I'm debt-free" each day (Monday through Friday), so we can't accommodate every request for in-person calls. We try to make room for everyone. Please use the Debt Free Scream form if you'd like to plan an on-air debt-free scream.

I want to meet Dave. Is this possible?

Dave will often come out and meet fans during commercial breaks. Fill out the form above and let us know when you're visiting. We'll do our best to set up an opportunity to meet Dave!

Can I ask Dave for general advice in-person at Ramsey Solutions HQ? Or perhaps a business idea, or fundraising request?

If you come to visit the lobby of Ramsey Solutions HQ during show hours (1-4 pm CDT), you may be able to ask Dave your question live on the air. Make sure to schedule your visit using the form above to ensure that Dave will be on-air the day of your visit. Unfortunately, Dave is not able to offer advice in person as there's precious little time during breaks. He also won't be able to address any business ideas or fundraising requests during this time.