Dreaming of early retirement? Maybe earning enough money to cover your needs and a few more of your wants? Yeah, those are some great dreams—and they're well within reach if you can start thinking bigger than just the income that comes with your 9-to-5.
Now, you could take on another job—that's always an option. But what if there was a way to make money without having to spend hours mowing lawns or delivering pizzas on nights and weekends? That's where passive income comes into play!
What Is Passive Income?
Passive income is a way to earn steady money with little to no daily effort. Note that we didn't say no effort at all. Earning passive income isn't a sit-on-your-butt-and-make-money-fast gig. You'll need to put in the work—at least on the front end. So if you're expecting passive income to be some kind of get-rich-quick thing, you're out of luck.
Some passive income ideas—like building a blog or an app—take time (and sometimes money) to get up and running. But if you play your cards right, they could eventually earn you money while you sleep.
What Are the Benefits of Building Passive Income?
Your income is your greatest wealth-building tool—a tool that typically requires you to clock in five days a week. Even if you love your job, we're willing to bet you wouldn't mind earning some extra income without the blood, sweat, tears and time commitment of another job. Here's what building a passive income can do for you:
Increase your wealth
Allow you to retire early
Protect you from a complete loss of income if you lose your job
Provide an additional source of income in retirement
How to Build Passive Income
If we listed all the ways you can build passive income, you'd be here all day. The possibilities are endless. So, we've narrowed it down to this list of solid options:
1. Buy real estate.
2. Rent out your house.
3. Store people's stuff.
4. Rent out useful items.
5. Rent out your vehicles.
6. Start a blog or YouTube channel.
7. Write an e-book or digital guide.
8. Create an online course.
9. Sell stock photos or music.
10. Design custom products.
11. Use affiliate marketing.
12. Advertise on your car.
13. Invest in low-turnover funds.
14. Invest in real estate investment trusts (REITs).
15. Take advantage of high-yield savings accounts.
1. Buy real estate.
One way to build passive income (after you're debt-free and have some cash saved up) is to buy real estate and rent it out to tenants. But before you buy a rental property, pay off your own home first and purchase your investment property with cash. Don't ever go into debt to buy rental property.
It's also worth saying: A rental property can be a great source of extra income, but it technically isn't passive income. You've got to market it and keep up with maintenance and cosmetic updates if you want it to pan out as a source of income. It takes time and effort to decide how you'll rent out the property and how to manage it—unless you hire a property management company, but that would mean less income for you.
We suggest buying a property somewhere that's convenient for you to visit so you can personally keep an eye on it. Find a real estate agent who knows your area well and knows what'll attract renters.
2. Rent out your house.
If you still have some debt to pay off or can't afford to take on a whole rental property, consider renting out a spare room. Having a roommate or the occasional Airbnb guest is a great way to sit back and add extra money to your budget—if you don't mind sacrificing some privacy.

Market chaos, inflation, your future—work with a pro to navigate this stuff.
But there are a few potential problems with going the Airbnb route. First, they can be an absolute hassle to manage. Getting people in and out—and cleaning the room in between check-ins—can feel like having a second job, especially if you have multiple people renting that room each month. Plus, you should expect to take on lots of extra maintenance costs (like replacing ripped-up carpets and fixing dents in the wall) caused by troublesome renters.
You also might need to add extra layers of coverage to your existing homeowners insurance policy or get a new type of coverage altogether . . . and that can get really pricey. So you should probably talk to your insurance agent before listing your extra room on Airbnb!
3. Store people's stuff.
People have a lot of stuff—and they're always looking for cheap ways to store it. If you have some space in the basement or the garage, what could be easier than having people pay you to store their stuff? You'll just need to make sure their items are safe and secure.
Check out websites like Neighbor, iStoreit or Store At My House to get started. These are services that can put your indoor or outdoor space to work. Will people pay a ton to have you store their off-season wardrobe? Maybe not—but it can add up over time.
And if you have a barn, garage or even just carport space to store vehicles, boats, campers and other high-dollar toys, people will pay more to keep them safe and weatherproof. Set it (safely) and forget it—talk about passive income!
4. Rent out useful items.
Do you have any items you don't use all the time that others would like to borrow? Things like a trailer, trampoline, kayak, or even your own yard or backyard pool could earn you passive income as rental items.
If you have more sports gear than you could ever use all in one week—things like bikes, surf boards or a pair of skis lying around—you can rent it out on a site like Spinlister.
You can also explore popular rental websites like Fat Llama (yes, that's really the name). All you have to do is upload pictures of your items, set a price, and tell the world they're ready for rent.
If you're not quite ready to tell the world, consider starting with just your neighborhood. Got a chainsaw, pressure washer or lawn aerator? Larger tools can rent anywhere from $30–70 (or more) for just a half day at retail stores, so there's a lot of potential cha-ching there.
Hop on your community's social media sites and start posting, or distribute flyers the old-fashioned way. Hit it during the right season, and your flyers could get a premium spot on your neighbors' refrigerator doors—and that leads to phone calls. Just remember to set up some rules so you don't end up with ruined tools you have to replace from your own pocket.
5. Rent out your vehicles.
Have an extra car or truck sitting in your garage? You can list your car on Turo—which lets folks rent out their vehicles to locals or tourists who need a ride for a few days.
And the boat that's been taking up space in your backyard? Check out Boatsetter to make some extra passive income with your pontoon boat on a weekend when you won't be on the water.
But renting out your vehicle to complete strangers could require additional insurance coverages and lots of maintenance costs . . . consider yourself warned!
6. Start a blog or YouTube channel.
If you have a brilliant idea that appeals to a specific audience, you could create something like an educational blog or a YouTube teaching series that doesn't require constant new material to generate online traffic.
If your content is engaging and gets enough daily traffic, you could sell ad space on your blog or ad spots on your channel. After you put in the heavy lifting, you can sit back, relax and enjoy streams of passive income for every set of eyeballs that watches your content. Not bad!
Now, keep in mind, some forms of passive income are less passive—aka more work—than others. There's a lot of competition out there in the digital space, so even though you don't have to go out and spend a million dollars on cutting edge technology and advertising to get attention, you do need to update your content on a regular basis to keep getting looks.
That could mean adding brand-new videos and posts, or you could just update the keywords and outdated details from time to time.
7. Write an e-book or digital guide.
If you've figured out how to create content that gets enough traffic to host ads, think about how you can turn that content into a product. It could be anything from a simple e-book or meal-prep guide to a complete online course or an app.
And writers: There are self-publishing options everywhere and several of them, including Kindle Direct Publishing (KDP), are free. If you have some marketing skills and good pals who'll spread the word—plus (sorry, but this just needs to be said) if your books are actually a decent read—then go for it! You could still see royalties trickle in years down the road. Yay, passive income!
8. Create an online course.
With learning sites like Udemy, you can use your know-how to create a course on their platform. Once it's published, it doesn't require any additional maintenance from you, and you get paid when people take your class. It's a low-output way of making some extra cash and helping people. That's like a win-win . . . win.
9. Sell stock photos or music.
You could also sell something that taps into your creative skills. For instance, if you're a good photographer, sell stock photos on sites like Foap or create preset photo editing filters for people to download. If you dabble in music production, license your tunes and sell them to YouTubers and podcasters to use for their content.
10. Design custom products.
Do you have some artwork that might look awesome on a T-shirt? Or a funny slogan you'd like to slap on a coffee mug? You might want to think about uploading your original designs to print-on-demand websites like Redbubble, Spring (formerly known as "Teespring") and Zazzle.
Most of these services are free to join and make it easy to showcase all your original designs. You still need to promote and advertise your designs, but each time someone orders a shirt, sticker or bucket hat (the '90s called—they want their fashion trends back) with your design on it, you make money. And the best part is, they'll handle all the logistics—from the production, storage and shipping of your products—so you don't have to. It's that simple!
11. Use affiliate marketing.
Have you ever bought something really awesome and gushed about it to your friends, family, coworkers and the store cashier? You think to yourself, Man, I should get paid for all this advertising. Well, it's a thing! And it's called affiliate marketing.
To put it simply, affiliate marketing is when a company pays you money to publicly brag about their products. If you're on social media, you've probably seen hundreds of people doing this by posting a special link or discount code under a photo of them using a certain product.
Now this doesn't mean you can just hashtag your favorite running shoes on Twitter and expect to get paid. The companies you know and love have to have an affiliate marketing program for you to get paid for it, and you'd need to apply to become part of it.
Sites like Rakuten LinkShare can help you find and connect with those affiliate marketing programs. Amazon, eBay and Target are just a few of the hundreds of companies that offer affiliate marketing programs.
While you don't have to be an influencer with thousands of followers to be an affiliate marketer (although that would help you make more money), there are criteria for you to get into the programs. For example, to become a Target affiliate, you have to be a "website owner, blogger or influencer that runs a family-friendly website and has mainly U.S.-based viewership."1
Getting paid to drive your own car? It doesn't get any easier than that! If you don't mind slapping a giant logo on your car (or maybe wrapping the entire car or riding with one of those big cans of soda on the top), sites like Wrapify will set you up to get paid for using your car as a mobile billboard.
Sure, you might lose some cool points for driving a slightly ridiculous-looking vehicle, but you'll win easy money—without sacrificing time, effort or investment. The average person who does a full wrap on their car makes about $260–450 a month for driving to places they already need to go to. That's not half bad!2
Car-wrapping pro tip: If you live in a subdivision, check to see if it's okay with your homeowners association (HOA). Getting fined might outweigh the potential profit. Bonkers, but true.
13. Invest in low-turnover funds.
When some people hear passive income, they tend to think of investing because it can produce the largest results with the least amount of work. And that's true! Compared to the other options on this list, investing may be the easiest way to kick back, relax and earn.
But we want to be clear about one thing: Investing is a long-term strategy—and investing for retirement is way more important than investing for passive income.
That means your first priority is to invest 15% of your gross income for retirement in good growth stock mutual funds through tax-advantaged retirement accounts, like a 401(k) and a Roth IRA. (And don't even think about touching that money until retirement. If you take money from those accounts before age 59 1/2, you'll get smacked with early withdrawal penalties.)
Now, once you're investing 15% for retirement and maxing out all your retirement accounts, then you can start thinking about investing in low-turnover mutual funds. A good way to do that is to invest in an index fund—which is a type of mutual fund with a low turnover rate—through a taxable brokerage account.
Why a low-turnover fund? Because that means the fund holds on to the stocks for longer so there are less taxes for you to worry about. And why a brokerage account? Those accounts let you access your money at any point without an early withdrawal penalty (and they also have no limits on how much money you can invest per year).
If you're out of debt and want to start investing, work with an investment professional.
14. Invest in real estate investment trusts (REITs).
What if you're not interested in being a landlord? There is another way to invest in real estate with something called a real estate investment trust (REIT). A REIT (pronounced "reet") is a type of investment that pools your money with other investors' money to buy properties—it's basically a mutual fund that buys real estate instead of stocks.
But you should only consider investing in REITs once you're on Baby Step 7 and maxing out all of your tax-advantaged retirement accounts. And be careful. While there are some good REITs out there, there are still a lot of bad ones that use debt to purchase properties—which means more risk for you as an investor.
You should always talk with your investment professional before you start investing in REITs—you'll be glad you did.
15. Take advantage of high-yield savings accounts.
Whether you're trying to build an emergency fund or save for your next vacation, high-yield savings accounts and money market accounts are one of the easiest ways to create a passive income stream and help you reach some of your short-term financial goals.
You can find plenty of online banks and financial institutions out there today offering online savings accounts and money market accounts with annual percentage yields (APYs) between 3–4%. That yield is much higher than the national average for savings accounts, which is only 0.37%.3 (Since online banks and financial institutions have lower overhead costs than typical brick-and-mortar banks, they can offer better rates for their customers.)
Let's say you have a fully funded emergency fund with $25,000, and that money is in a savings account or money market account with a 4% APY. That account will make $1,000 in interest growth over the next year—and you didn't have to lift a finger or save an extra penny! And of course, the more you save, the more interest you'll earn.
Passive Income Tips
Like we said, the list of passive income ideas could go on forever. As you search for the best fit for you, you'll want to ask yourself these questions:
Do other people make money doing this?
Which passive income strategy would I be best at?
Does this idea show a positive long-term track record?
Has this idea ever come back to bite someone who tried it?
How much time will this actually take me after the initial setup?
Don't fall for any passive income ideas that promise a quick return or require huge amounts of money up front—like vending machines or opening a laundromat. Things like that require way too much time and money to be considered passive and could ultimately sabotage your financial goals. Look for ideas that are steady, profitable and trustworthy. Do your research. And never go into debt!
How Much Money Can I Make With Passive Income?
How much you can make depends on how much work you're willing to put in. Like we mentioned earlier, passive income doesn't equal no effort. You have to maintain the stuff you're renting out. You have to write the book or guide. You have to create a T-shirt people want to buy. Passive income takes work!
And remember, passive income won't make you wealthy overnight, so forget about any get-rich-quick schemes you've heard of. But steady and profitable passive income options can build some serious money over the long haul. We're talking anywhere from a few thousand dollars to hundreds of thousands of dollars—depending on which option you go with and how hard you work at it.
How Is Passive Income Taxed?
When it comes to taxes on passive income, there's not one simple answer. We've just gone through a wide range of passive income streams, and some of them are taxed differently than others.
Most forms of passive income will be taxed as ordinary income on your tax return. For example, let's say you're renting out a spare room through Airbnb or selling some T-shirts with your signature slogan on Redbubble. In either case, you'll pay income taxes based on whatever tax bracket you're in. You'll receive 1099 forms, probably through the company or a third-party transaction network (like PayPal), and then report that income on your tax return.
But any profits you make from investments like low-turnover mutual funds or REITs will be taxed differently. You'll have to pay capital gains taxes on any profits you make from the sale of those investments, and your capital gains rate will depend on how long you held those investments and what tax bracket you're in.
Taxes can get really complicated really fast—especially if you have multiple streams of passive income. If you have questions about the taxes you might owe on your passive income, you should talk to a RamseyTrusted tax pro—like one of our Endorsed Local Providers (ELPs). They can help you understand how much you owe and how to get your taxes done right!
Build Wealth That Lasts
Did any of these ideas for creating passive income spark your interest? Want a clearer picture of how to build wealth? Connect with an investment professional who will help you create a game plan for your specific goals. Having a financial pro in your corner is the best way to make a plan that meets your specific needs.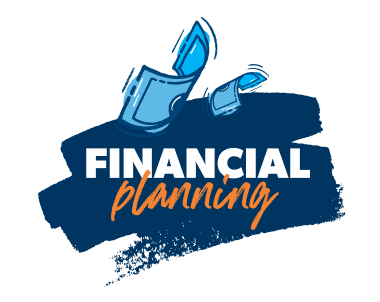 Make an Investment Plan With a Pro
SmartVestor shows you up to five investing professionals in your area for free. No commitments, no hidden fees.
Find Your Pros
This article provides general guidelines about investing topics. Your situation may be unique. If you have questions, connect with a SmartVestor Pro. Ramsey Solutions is a paid, non-client promoter of participating Pros.
Did you find this article helpful? Share it!