Whether you do sales for a living or have ever tried selling Girl Scout Cookies, you know selling is hard. And selling something as big as a house is even harder.
That's why online real estate companies like Zillow started "iBuying" services that make cash offers to home sellers who want a simpler, faster way to sell their house—if possible—at the click of a button.
But is selling your house to an iBuyer worth it? Let's unpack what exactly is iBuying, how it works, why Zillow is leaving the iBuying market and what that could mean for you.
What Is an iBuyer?
First, instant buyers (or iBuyers) are real estate companies like Zillow, Opendoor and Redfin that use cash to instantly buy homes from private sellers, then attempt to resell them for a profit. If you've never heard the term before, you're not alone—less than 1% of home sellers use iBuyer programs.1
Why Is Zillow Leaving the iBuying Market?
In November 2021, Zillow announced its plan to shut down Zillow Offers—their iBuying service. The reason for this is because the "unpredictability in forecasting home prices far exceeds what we anticipated," reported Zillow Group co-founder and CEO Rich Barton.2
Keep in mind, the housing market has been wildly unpredictable—especially since the pandemic. The number of homes available for purchase have been at a historical low. Mix that in with the extremely high buyer demand and you'll get why home prices have been shooting up like crazy.
Meanwhile, in an attempt to catch up with top iBuying competitors like Opendoor, Zillow started rapidly increasing the number of homes they were purchasing for resale. To outbid the competition, Zillow adjusted their digital home valuation tool (Zestimate) to make higher, more attractive offers on homes—which, as you can imagine, made sellers very happy.
Here's the Bad News
This gets pretty scummy when you think about it: With housing inventory looking like a desert wasteland and home prices shooting up like fireworks, in comes a big tech company with massive cash offers to swallow up even more of the inventory! This completely bulldozes real people dreaming of becoming homeowners.
And that's not all.
A large part of iBuying is flipping the homes for resale. But supply-chain and labor issues are slowing down renovations. So Zillow was having trouble getting the massive number of homes they purchased back on the market fast enough—which led to huge revenue losses. And that brings us to Zillow's decision to exit the iBuying business.
How Will This Impact the Housing Market?
Overall, closing down Zillow's iBuyer division is expected to take several quarters and will mean the loss of around 2,000 jobs—a 25% cut of its employees!3,4
Word on the street is that Zillow plans to offload the 7,000 remaining homes they purchased as an iBuyer for $2.8 billion.5 About 2,000 of those homes will be sold to an investment firm that plans to use them as rental properties.6
Did you catch that? In a housing market already starving for inventory, there'll be 2,000 less homes available for house hunters who actually want to become homeowners!
And even when an aspiring homeowner finally finds a house they want, the home prices in those markets will probably rise so fast that they'll be priced out of the market. Like we said, scummy.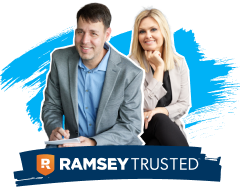 With the right agent, taking on the housing market can be easy.
Buy or sell your home with an agent the Ramsey team trusts.
Connect for Free
What Is a Zestimate?
Remember, Zillow's Zestimate is the tool that misinformed the company on what to pay for the homes they purchased. A Zestimate is just a computer-generated "best guess" at how much your home is worth—and what Zillow is willing to pay for it as an iBuyer.

Find expert agents to help you buy your home.
Be careful not to confuse a Zestimate with a home appraisal. A home appraisal is your local government's official estimate of the value of your home. If you choose a non-cash buyer to purchase your home, they'll be required to get an appraisal before a lender approves them for a mortgage.
Are Zestimates Accurate?
In May 2021, Zillow reported that their Zestimates for off-market homes were within 7% of the selling price, while on-market homes were within 2% of the selling price.7
So suppose you sell your house for $300,000. Before you put it on the market, Zillow's Zestimate might've priced it at $21,000 more or less than that—yikes!
Now imagine an algorithm trying to maintain the same level of accuracy at predicting home prices while Zillow rapidly increases its purchases in this roller coaster housing market—and you'll start to see more clearly why the company wants out of the iBuying business.
How Are Zestimates Calculated?
To craft a Zestimate, Zillow uses a fancy formula it came up with that churns out a home price based on real estate information from several forms of data, including:
Multiple listing services (MLS)
User-submitted details
Home characteristics and location
Tax assessments
Market trends
Now, these data points can easily be outdated or incorrect—with the possible exception of the MLS. The MLS is historically seen as a highly reliable database because it's managed and monitored by hands-on real estate agents, not an algorithm.
How Does Selling to an iBuyer Work?
The process of selling to an iBuyer is meant to be simple and convenient—it's an instant cash offer, after all. It allows the seller to skip tasks like home staging, marketing, sorting through offers, dealing with negotiations, and waiting on a buyer's mortgage to process.
Here's what the typical iBuying process looks like:
Request an offer. The first step is to type in your address on an iBuyer's website and request an offer (it's free). The offer will likely include details on the transaction fee, closing costs and how much money you'll walk away with (your proceeds).
Think about it. The iBuyer will give you a time frame to consider their offer before it expires.
Schedule a home inspection. If you accept their offer, the iBuyer will schedule a home inspection to check the condition of your house. If repairs are needed, the iBuyer will ask to deduct a portion from your proceeds to tackle the repairs after you move out.
Choose a closing day. After the repairs issue is settled, you get to choose your own closing date. Your iBuyer usually has you wait at least a couple of weeks before closing and moving out. Then you'll be paid soon after that.
Should I Sell My Home to an iBuyer?
For many people, selling your home to an iBuyer isn't always worth it. The "click of a button" convenience typically comes with a higher fee than selling with a real estate agent. Plus, remember that your iBuyer will likely deduct a portion of your sales price to cover renovation costs.
In the end, home buying and selling are still a long way off from being automated. There are just too many human variables in the way that make it impossible for home value estimator tools to be consistently reliable.
Sure, Zillow's Zestimate is a fun toy to play with when you want to guess at what home values might be like—but they should never replace the expertise of a professional real estate agent who is in the field day in and day out.
Sell Your Home With an Actual Real Estate Agent
Instead of helping big tech companies steal inventory away from real homeowners in bulk (further driving up home prices), work with an actual real estate agent—the old-fashioned way. Agents who know your area are way more likely to help you sell your home for the right price and keep more balance in the housing market.
For a quick and easy way to find the best agents near you, try our Endorsed Local Providers (ELP) program. Our ELP agents are RamseyTrusted because they have earned our seal of approval for meeting our high standards for excellence.
Did you find this article helpful? Share it!