Home renovation. You've either done it, you're planning on doing it someday, or you know people who've done it. Tell us: Are you more of a Fixer Upper person or an Extreme Makeover person? Television schedules are packed to the rafters (see what we did there?) with shows ready to inspire you.
But what if you are thinking about renovating parts of your home? Where should you start? What types of renovations offer a good return on your investment? And which ones should you think twice about before heading in with the sledgehammer?
Let's take a look!
What Are the Most Popular Home Renovations?
People renovate their homes for lots of reasons: to help sell it, to increase their home's value, or to make the most of their space for themselves and their family.
Whatever the reason, here are the most popular types of renovation projects people are going for, and what they typically cost.
Popular Indoor Renovations
Minor Kitchen Remodel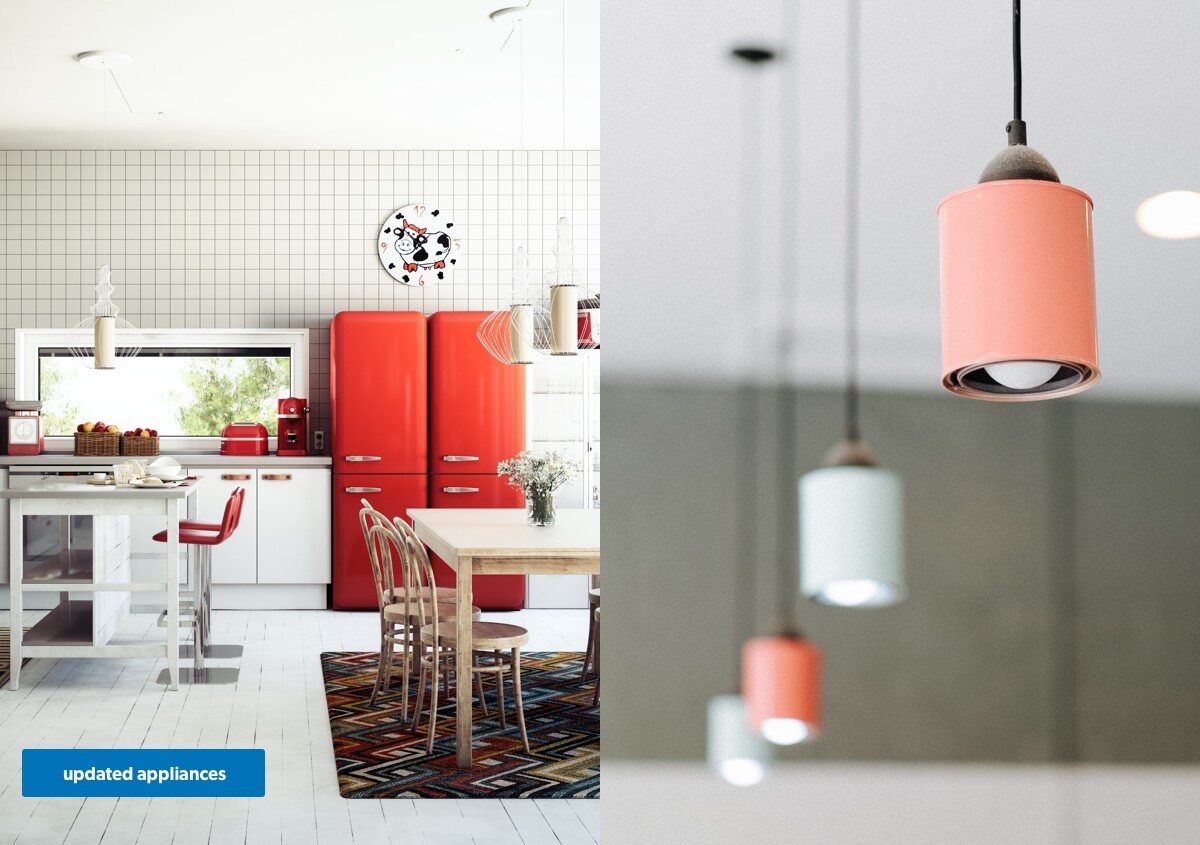 Find expert agents to help you sell your home.
The kitchen is the heart of any home, and the great thing about a minor kitchen remodel (compared to starting from scratch) is the return on your investment. A minor remodel could include replacing cabinet doors, countertops, lighting, flooring and appliances. The average cost is around $22,500, but your return on that investment could be around 80%, so you'd get a lot of that money back if you were to sell.(1)
Minor Bathroom Remodel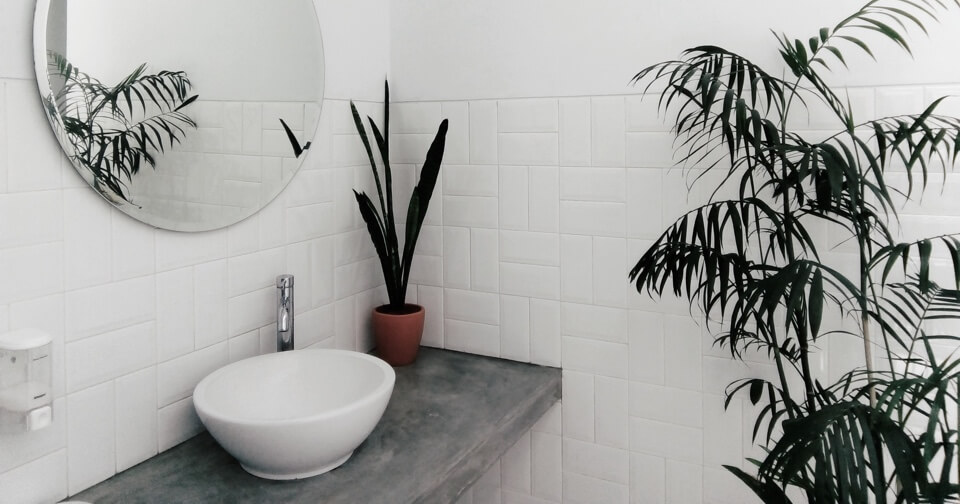 Bathroom remodeling is big business! Updates include refreshing shower areas, replacing vanities and toilets, fitting new countertops, or adding fixtures and lighting. Aim for midrange fixtures— they have the same impact as the high-end options, but they won't break the bank! House buyers love to see a bright, modern bathroom, which is why it's such a popular room to renovate. The average cost for a minor bathroom remodel is about $20,000.(2)
Attic Bedroom Conversion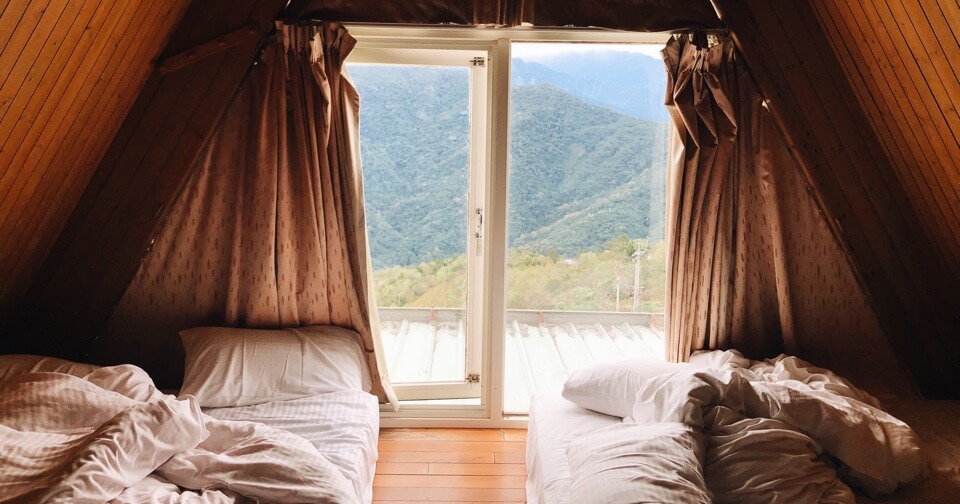 Who doesn't love extra bedrooms? This is a popular renovation because more bedrooms add value and living space, which is especially great if you have a growing family. The average cost to convert an attic into a bedroom is about $60,000, so it's worth planning your budget and goals for the space in detail.(3) But the return on your investment could be the same—if not more—than what you paid.
Basement Remodel
Basements are no longer just the setting for creepy scenes in horror stories! These days, they double up as game rooms, gyms or a place to set up your personal bar. The options are endless, and the average remodel costs about $19,500.(4) But basements are a magnet for excess water, so you should have a pro inspect it for potential damage before you start remodeling so you can deal with any repairs.
New Vinyl Windows
Windows are important. After all, they protect your home from the elements! They also complete the look of your exterior. So if yours are worse for wear, replace them with new vinyl windows, which can cost about $17,000.(5) And because new windows keep your house better insulated, your utility bills could also go down.
Popular Outdoor Renovations
Landscaping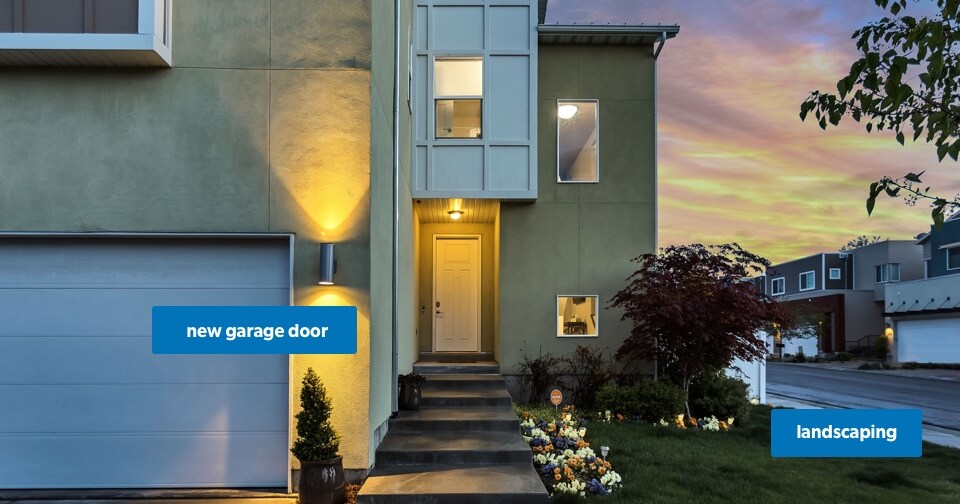 Now for the outside of your house. American homeowners love landscaping, and they spent around $500 per household on it in 2018.(6) Head to your local garden center for advice and ideas about how to spruce up your yards. Fresh landscaping makes a great first impression—and you know how important that is.
Outdoor Decking
Picture a beautiful summer evening. What better way is there to spend it than outside on your deck with family and friends? Outdoor living is popular right now, so it's no wonder patio and decking areas (and maybe a firepit and wet bar) are becoming more common. The average cost of a wooden deck is about $13,000.(7)
New Front Door
Replacing your front door is an easy change that makes a big impact. A steel door isn't as expensive as a solid wood one, but it can still make a stylish impression and offer a good return on your investment. For around $1,800, a steel front door gives your home an instant facelift.(8)
New Exterior Veneer or Siding
Installing veneer (like stone or brick) instantly transforms the look of your home. At an average cost of around $9,000, you would see a lot of that in the return on your investment.(9) The same applies to new wooden siding. A change of siding color could modernize the exterior of your home and give it more curb appeal. The average cost to install new siding is about $16,000.(10)
Garage Door Replacement
If you've just replaced your front door and installed beautiful new stone veneer, then your old garage doors are going to bring down the whole vibe. Upgrading garage doors is popular because it adds value to your home with high returns on your investment of around $3,600.(11)
What Renovations Add the Most Value?
Well, you can't go wrong with any of the popular renovations we've covered so far. Remodeling rooms like your kitchen or replacing your windows will add value and give you good returns on your investment.
Here are more renovation ideas that are sure to add value.
New Roof
Check out your roof or get a professional to inspect it. How old was it when you moved in? The lifespan of a roof is around 25 years, so if it's heading for that age, it's time for a new one! If your roof is in bad shape, it'll be harder to find home buyers. Who wants to buy a house knowing they'll need to fork over tons of cash for a new roof as soon as they move in? The average cost to replace an asphalt roof is about $23,000.(12)
Attic Insulation
If your attic isn't properly insulated, it'll not only hit your pocket when you pay utility bills, but it could be a problem during a home inspection when it's time to sell. You'll probably pay around $1,700 for new fiberglass insulation, but it'll add just as much in value—if not more—to your home!(13)
New HVAC
The average heat, ventilation and cooling (HVAC) unit usually lasts 10–15 years. Depending on the size of the unit and whether or not you're checking the ductwork, the cost to replace it can be in the thousands. But it's an important renovation if you know your unit is reaching its expiration date and you're thinking of selling soon.
Hardwood Flooring Installation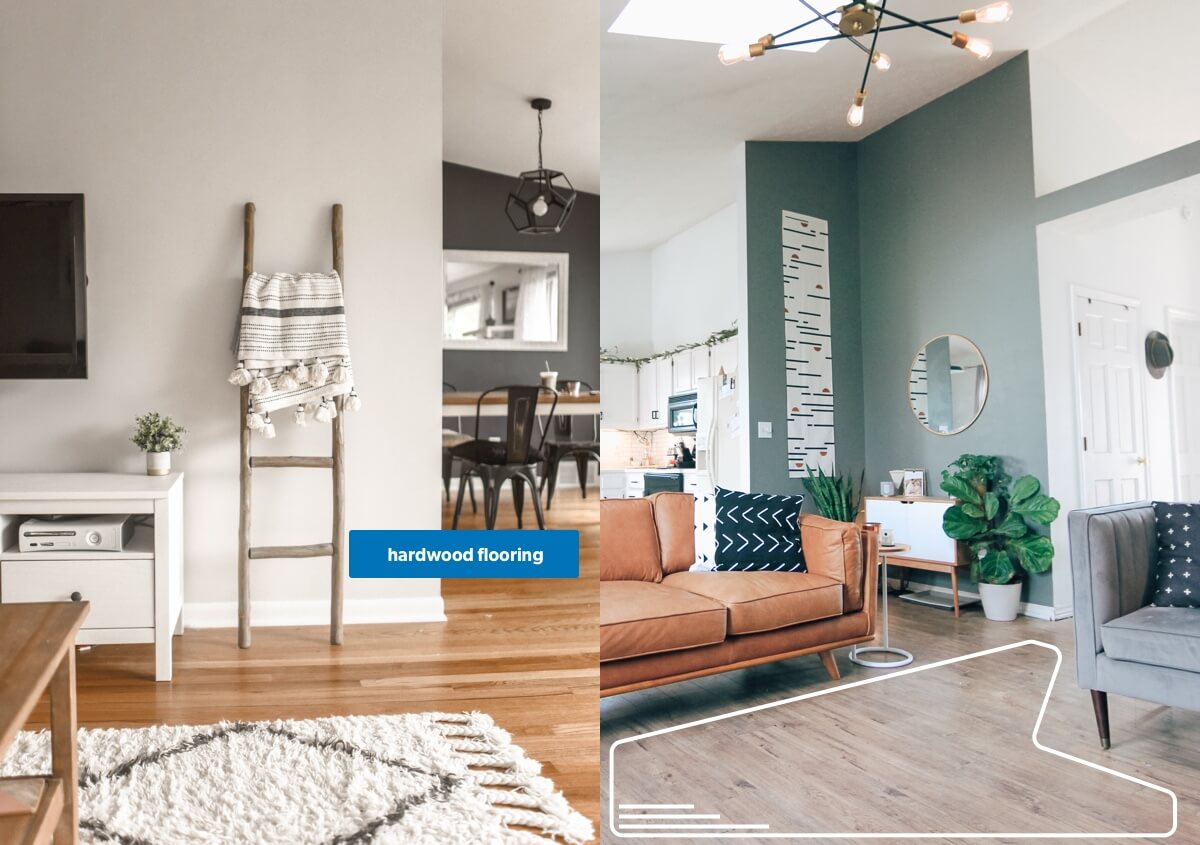 The average cost to add hardwood floors is around $4,500, but that all depends on how much flooring you want to install.(14) However, hardwood floors definitely add value to your home. They last longer than carpeting, they're easier to clean, and they look great.
Master Suite Creation
A self-contained master suite (that's a bedroom, en suite bathroom, walk-in closet and maybe a dressing room area) is not cheap to create! It could cost you hundreds of thousands of dollars, depending on the number of changes you want to make. Having a master suite will add value to your home and improve your chances of selling it. But if you're doing this just for resale purposes, be sure to first talk to a professional about your proposed changes to make sure they're worth it.
New Walk-In Shower
A walk-in shower adds value to your home because it's what most buyers want. Bathtubs are okay, but they take up a lot of space, and some homeowners may have difficulty getting in and out of them. It costs about $3,500 to install a well-finished walk-in shower.(15) But, these days, you can make showers extra fancy just by adding power jets or a spa system.
Bathroom Additions
In the real estate business, it's a well-known fact that people love having more bathrooms than bedrooms. If your home only has one main bathroom, think about creating another one. If you don't have space, you could instead opt to add a powder room. The average cost to add a bathroom is around $47,500, but you'll see your house value go up because of it.(16) But, again, if you're upgrading just to sell, talk to a professional first.
How Do I Decide What Renovations My Home Needs?
So many choices! Here are some do's and don'ts to help you figure out what you should renovate and how much you should invest.
Do's:
Do start with a walk around your neighborhood. Look at what your neighbors have renovated. Home buyers will indirectly compare your house to the others nearby.

Do look at how much your home and other houses in your neighborhood are worth. That will help you make a wise decision about how much money to put into renovations.

Do spend time figuring out if you need a new roof, attic insulation, HVAC or new windows. These are important structural parts of a home you need to consider before adding luxury or decorative features. If you're sure you don't need to replace them, then move on to the renovations you have your eye on!
Don'ts:
Don't overspend on things like top-of-the-line appliances and imported Italian marble countertops when your home is only worth about $200,000.

Don't go wild and buy a hot tub or an expensive fountain for your backyard when your neighbors' yards are pretty modest. Yours will stand out—and not in a good way!

Don't make any high-end upgrades without consulting the advice of a real estate pro if you're renovating with intent to sell soon.
If you're in no rush to sell and you've covered the basics, simply tackle the upgrades that'll give you the most enjoyment! Create the kitchen you've always wanted or convert the basement into a home gym. Just make sure the renovations are within your budget. No extra bathtub or two-story deck is worth it if it means going into debt!
What Renovations Make the Most Impact for Less?
Now, if you haven't quite saved for that attic conversion or bathroom remodel, don't lose hope! The good news is that there are plenty of small changes you can make to create an impact. Some of them are easy enough to tackle as a DIY project.
Crown Molding
Add crown molding to give any room an elegant finish, especially paired with classy baseboards.
Kitchen Cabinet Paint Job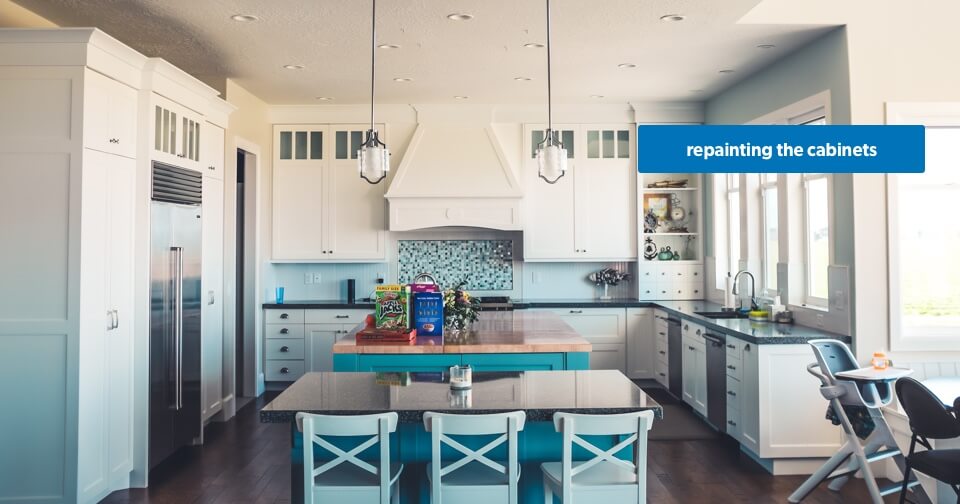 If you can't afford to replace your kitchen cabinet doors, why not just repaint them? You could also get new doorknobs and handles for an instant update.
New Lamps and Light Fixtures
Changing up the lighting in your home can have a huge impact. Adding new lamps and ceiling fixtures is a fun way to do this.
Wall Repainting
You could go to town with new shades or create a feature wall. And if you're thinking of selling soon, neutral shades are always popular with potential buyers.
New Furnishings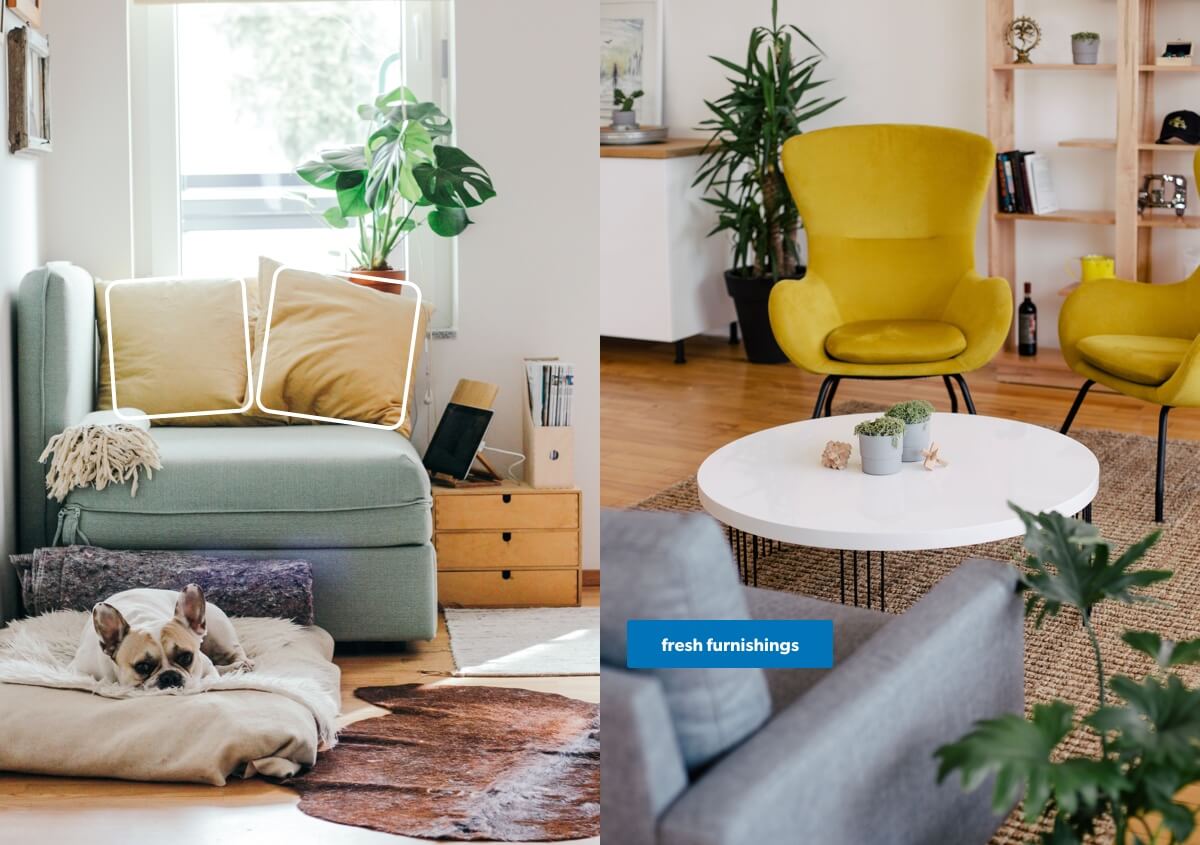 You can transform a room simply by refreshing the cushions on your couch or buying a new armchair, rug or dining room set.
Exterior Repainting
If the exterior of your home is outdated and you can't afford to fit brand-new siding around your home, why not hire some pros to repaint your existing siding? It shouldn't set you back more than a few thousand dollars.
Bonus Room Upgrades
If your home has a bonus area, make it work for you! It could become a movie room with a play area, a home office or a craft space. Buy furniture to define these areas. Potential buyers will dream up their own ideas if they see yours first.
Getting the Most Out of Home Renovations
If you have home renovations in mind but you need an expert opinion, talk with a real estate agent.
They can help you decide which renovations could add value and pay off in the long run. They'll also know about the types of homes buyers are looking for in your neighborhood. Want to connect with a top agent in your area?