Bringing Financial Wellness to Workers No Matter When or Where They Work
8 Min Read | Nov 29, 2022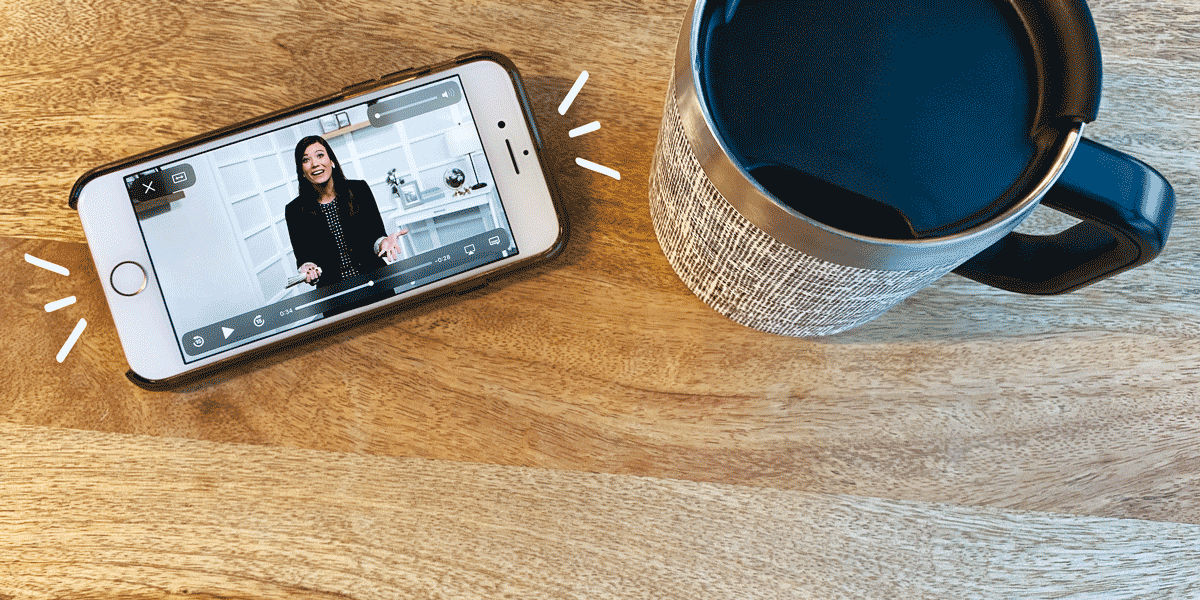 Whether it's the increasingly mobile workforce, the rise of telecommuting or the diversity of roles, many HR workers feel that giving everyone what they need is becoming impossible.
If that sounds painfully familiar, don't let it get you down! We talk every day with businesses that tell us how much they want to help their people thrive at work but wonder how to do it. Many businesses also sense financial worry—and even fear—from workers.
At SmartDollar, we know firsthand how bad money habits can affect both workers and their employers. And we've helped thousands of companies bring real financial wellness to their teams, regardless of the number of employees or how spread out the operations.
But is there really a single program that can reach all employees, regardless of shift, location or salary?
The answer is absolutely! SmartDollar is the digital solution that provides real financial wellness to workers in every locale, during each time of day and across industries. Read on…
Financial Wellness for Everyone
One of the biggest challenges for HR workers is the struggle to engage everyone with benefits, even if a "typical workday" looks so different for multiple employee profiles. While one worker may be a nine-to-five-er Monday through Friday in the office, another may do all their work from the comfort of a couch or café. And a third may be on the road any time they're on the clock.
With more companies than ever depending upon telecommuters, a mobile sales force, or the need to operate in multiple locations, it's no surprise to find uneven enrollment or engagement in a financial wellness program.
At SmartDollar, we've found the solution is to focus on what all workers do have in common. No matter which seat an employee sits in with your company, they're all earning a paycheck. Along with that comes another nearly universal truth: Most employees are on the edge of a financial catastrophe. Here's how it looks:
As those numbers prove, financial wellness is lacking just about everywhere. It's not limited to one income level, workplace demographic or industry type. So it's worth your time to help all of your employees get better financial habits in place!
For Employees on the Move
If you're with a business of almost any size, you're likely to have at least some workers who spend much of their workday away from a traditional office setting. Whether they're driving trucks or catching flights for sales meetings, many employees would be tough to nail down for a conversation about new benefits.
That's what makes a digital financial wellness solution ideal for employees on the move. With SmartDollar, all of our lessons, tools and content are available to users on demand, on any computer or mobile device. That means workers can keep learning how to build healthy, new money habits in any situation:
on long commutes

waiting in airports

during lunch breaks

while relaxing at home
The digital format has another advantage that makes it twice as nice for workers: the option to share the learning with their family after hours!
For Busy Professionals
In our breakdown of the sad state of America's personal finances, we've already seen that the C-Suite is not immune to money woes. And just because some of your team may be earning a big paycheck is by no means proof that they don't need to learn new financial habits.

Click here for free, SHRM-accredited webinar content on all things HR and business leadership.
Managers and executives might act like they're doing just fine with their money, but the stats and our own experiences tell us differently. And while some might plead a lack of time to engage a new benefit, it's more often the case that they're not exactly excited about the traditional methods of rolling out financial wellness. And who can blame them? Too often, the effort to bring in financial wellness is treated by HR teams as a "let's all talk about money problems with our colleagues" meeting. Nobody wants to go to those!
The truth is that financial stresses are weighing on most American workers all the time—even at the highest company levels. The solution is relatively simple but is often kept hidden by a sense of embarrassment or shame around money.
A digital financial wellness program offers even the busiest workers a flexible way to access powerful money lessons in the comfort and privacy of a home or vehicle. So no matter how slammed they are at the office or how uncomfortable money talk makes them, they can make strides toward better financial health!
For Remote Workers
Not all companies have a center of business where everyone comes together every day. In fact, some employers rarely or never see some of their workers face to face. That might seem like an obstacle to educating employees about improving their money habits.
Say most of your people spend most of their time on the clock traveling. They can easily listen to online content on the road. Or say you have employees who work from home. With a digital platform, our lessons are available to them at the click of a button on any device.
Spreading the Word
As anyone can see, an online program makes the delivery of real financial wellness easy. But what about promoting it to that busy, on-the-go team? With a little planning, advertising the benefit can be just as easy. Here are some ideas for marketing financial wellness to a variety of employees.
At a Benefits Fair. It's likely you're already using this tried-and-true promo, and we've seen it work wonders. To reach as many people as possible, think in terms of times and places. For example, don't assume a one-time fair will fit your whole company's schedule. Instead, consider holding several on different days. And don't forget to have them at different times of day, as well, to accommodate the variety of shifts! Or if your organization has multiple worksites, why not hold one or more fairs at each location? Be sure to give employees a promotional deadline to enroll, to encourage them to take advantage quickly. You'll also want to make sure you follow up any benefits fair communications with electronic follow-ups after the fair has ended.
Emails. These don't have to be long; in fact, keeping them short and sweet is a great idea. Begin with a simple message like, "Get ready to take control of your money!" and tweak it a little from there. If you have workers on the road a lot, an email should emphasize how well SmartDollar works on mobile devices. If some of your employees seem shy about money discussions, let them know SmartDollar is totally confidential and usable anywhere! However you craft your emails, be sure to include a link to where they can sign up online while they're thinking about it.
Text to Enroll. You know how everyone in your company has a smartphone? They're used to doing all kinds of tasks through text messages. Well, enrollment for benefits is no exception. No matter when or where your employees do most of their work, they'll appreciate the convenience of signing up for SmartDollar by text. Whether you're announcing a benefits fair or promoting a contest, always include a sign-up link.
Custom Promotions From SmartDollar. If you think those ideas aren't enough, there are even more ways SmartDollar can help you bring powerful financial wellness materials to your team. From the day you sign up, we work with your company to understand how you typically communicate benefits to your employees. Then, we help you tailor promotions based on this information and our best practices. That's how we ensure you can reach all of your people regardless of how spread out, remote or busy they are. Here are a few more strategies we've seen work wonders:
SmartDollar webinars

leadership onboarding

virtual kick-off meetings

mailings to your workers' homes and spouses
Get Started With Financial Wellness Today
You can bring life-changing financial wellness understanding to your team, regardless of their role! We've helped millions of employees in thousands of companies build long-lasting money habits leading to wealth. Click here to learn more about bringing the benefits of SmartDollar to your company!
Did you find this article helpful? Share it!