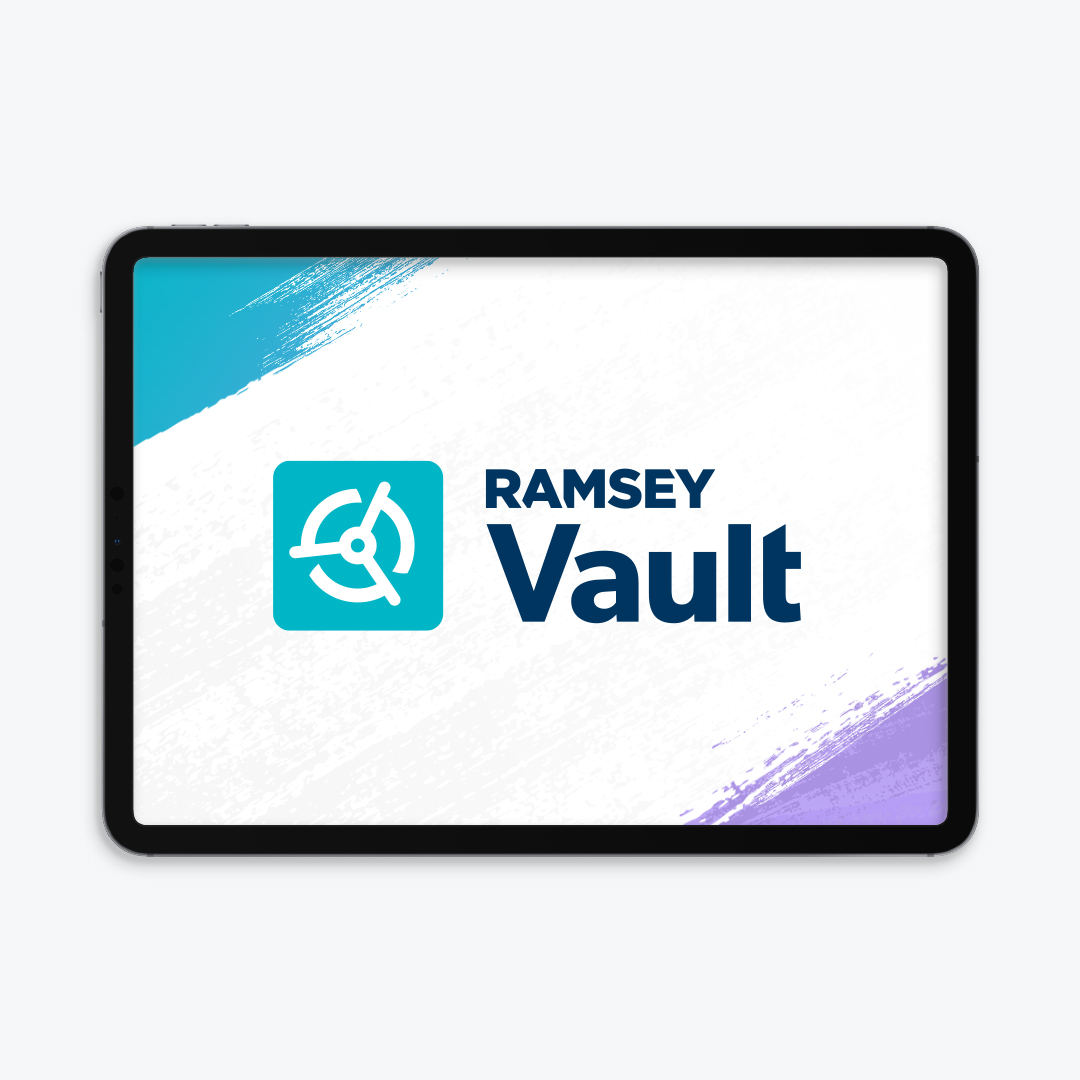 Ramsey Vault
A Trusted Way to Securely Store Your Important Documents
Description
Getting organized doesn't have to be so hard!
You secure your car with locks and alarms. You secure your house with a security system. Take the time to secure your important life documents and information in the new Ramsey Vault.
Ramsey Vault provides peace of mind knowing that your important information is safe, securely stored, organized, and accessible.
In the event of an emergency, does your family know what to do and who to contact in your absence? Providing all the information they'll need is a huge act of love for your family.
Don't worry, we'll guide you all along the way so you can have:
Security
A secure way to electronically store all your important life documents.
Storage & Organization
Ample storage space to keep digital copies of important documents.*
Have everything from insurance to financial information to estate planning and more organized.
Reminders to keep your information up to date.
Sharing
Have peace of mind for your family—along with all the information they'll need—when emergencies happen.
Store important day-to-day contact information on family, doctors, financial advisors and more.
With Ramsey Vault, you can provide guidance even when you're not here.
Resources & Guidance
Suggestions as to what information and documents you should store for easy access.
Helpful content to make sense of some of the life topics we all have to deal with.
*We recommend keeping the originals in a Legacy Drawer as well as digitally in the Ramsey Vault.