Congratulations, you're engaged! You're probably flying high with visions of wedded bliss in your head, but here's a statistic that's sure to bring you back to earth: According to The Knot, the average cost of a wedding in the U.S. is $19,000.(1) That's a pretty steep wedding budget—and it doesn't even count the honeymoon expense!
After reading that you may be ready to elope! Compared to footing the bill for a lavish wedding, taking a simple trip to the courthouse is obviously more economical. But dreamers, don't despair. You can still have a traditional wedding ceremony and reception without going overboard. You just need a budget!
Figuring out your wedding budget can be confusing if you've never planned a large event. It's difficult to nail down a dollar amount if you're unsure how much bang you can get for your buck. Sometimes the wedding a couple wants doesn't align with what they can afford, and that's when the trouble begins.
Your wedding is one of the best days of your life, so you may feel pressure to plan an elaborate celebration. But there's no need to go into debt. You can have a wonderful, memorable wedding—no matter what your budget is!

Ready to start saving? Get started with a free trial of Ramsey+ today.
If you don't want to sink boatloads of money into one (although very special) day, I have some practical tips to plan a wedding on a budget you'll still love!
How to Plan a Wedding on a Budget
1. Determine the kind of wedding you want.
When you picture your wedding, what do you see? A swanky reception at a downtown loft? A backyard barbecue with all your friends and family? A classic hotel ballroom reception?
If you need a little more inspiration, think about all the weddings you've been to, seen on TV, or scrolled through on Pinterest. What did you like—or not like—about them?
Don't get hung up on the little details just yet. Instead, think about the overall feel you want your wedding to have. When it comes to planning a wedding on a budget, knowing your priorities matters.
2. Have the wedding budget talk.
Everyone paying for the event (bride, groom and parents) needs to sit down and look at the total wedding budget. This might be your first experience budgeting with your future spouse as a team. What a priceless experience! Learning to talk openly and honestly about how much you can spend—and how much you're willing to spend—on your wedding is going to lay the groundwork for wonderful budget date nights once you're married!
As uncomfortable as this budget talk might be, just remember—it's a heck of a lot easier than still paying for your wedding day on your fifth anniversary!
When I say budget here, I'm not just talking about how much money you can spend total—I'm talking about how much you should spend in each specific area.
I suggest breaking the total wedding budget into categories and figuring out what percentage to devote to each:
Reception: 55%
Ceremony: 12%
Photography: 10%
Wedding Planner: 10%
Dress and Tux: 8%
Miscellaneous/Cushion: 5%
These aren't set numbers; that's just the ratio Winston and I used. You should set your ratios based on what's important to you. Maybe you're willing to splurge on photos, but flowers don't really matter to you. If you care more about one area than another, change up the percentages.
3. Decide what is nonnegotiable.
Based on your percentages, take a moment with your fiancé to decide on your top three must-haves for your big day. They can be practical or totally frivolous: an outdoor reception, a plated surf and turf dinner, loads of flowers, a live jazz band—whatever is most important to you.
You can come up with your wish lists separately or together, but make sure you sit down and determine what you both really want. Let that vision dictate your budget.
The Wedding Budget Breakdown
First things first: Give your budget a little breathing room. Unexpected expenses will arise, so know that your budget will evolve throughout the planning process. Take those surprises into consideration by putting in a little bit of cushion. That way you have the flexibility to handle any surprise expense.
A wedding is a huge event to plan, so it's helpful to know what you can get for a certain dollar amount. What does $5,000 get you? $10,000? $15,000?
Here are some budget breakdown examples for weddings ranging from $100 to $30,000 and some suggestions for how to make them happen.
The Basic Courthouse Elopement
If your budget is $100, you could spend your money like this:
Marriage certificate: $25 to $100 (depending on your state)
Here in Nashville, the fee for a marriage license clocks in at $99.50. And $60 of that can be waived if the couple completes a premarital counseling course within the last year—hello savings!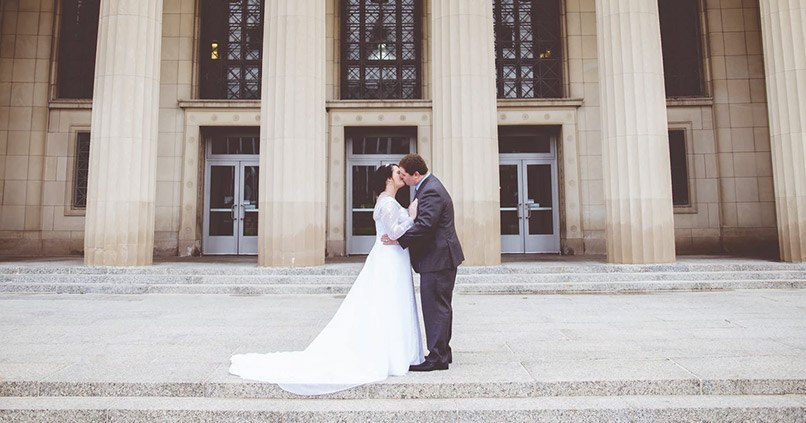 The City Hall Wedding
If your budget is $500, you could spend your money like this:
Venue: $25 to $100 (depending on your state) for a short ceremony at City Hall, officiant included
Food and beverages: $250 for lunch for a group of 10 close friends
Attire: $150 for a dress; $0 for a suit you already own
Flowers and decorations: $50 for a dozen roses
Photography: $0 for a talented friend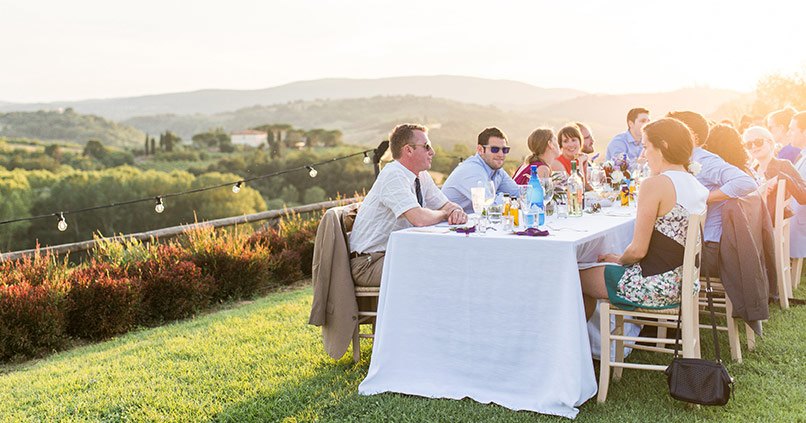 The Backyard Venue
If your budget is $3,500, you could spend your money like this:
Venue: $0 for your future in-laws' backyard
Food and beverages: $750 for drinks and a buffet prepared by friends and family
Attire: $200 for a dress; $200 for a suit rental
Flowers: $0 for wildflowers you picked for a bridal bouquet, bridesmaids' bouquets, and boutonnieres
Decorations: $1,500 for a tent, dance floor, table and chair rentals, lighting, and DIY centerpieces
Wedding Planning: $0 for an aunt willing to chip in and coordinate the day-of details
Photography: $500 for a talented friend or amateur via Craigslist
Entertainment: $75 for a speaker rental; $0 for a great playlist
Dessert: $50 to $200 for a cutting cake, cupcakes, or pies from a bakery
Invitations: $50, DIY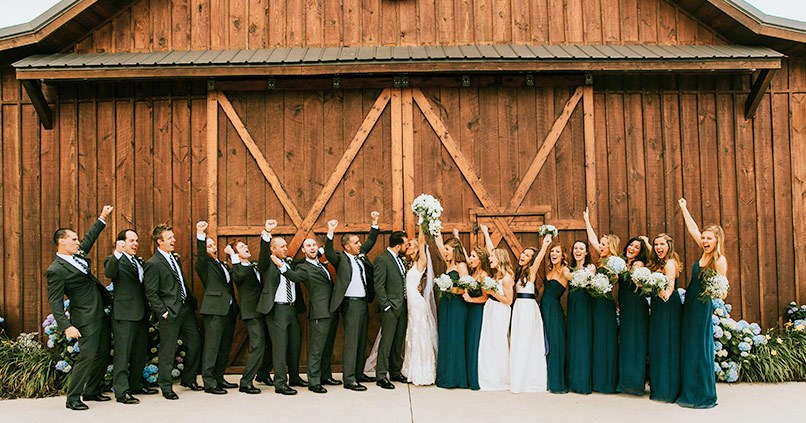 The Rustic Wedding
If your budget is $7,000, you could spend your money like this:
Venue: $2,000 for tables, chairs, linens and bridal suite
Food and beverages: $1,500 for appetizers and beverages
Attire: $500 for a dress; $200 for a tuxedo rental
Flowers and decorations: $400 for DIY bouquets, centerpieces and lighting
Wedding Planner: $0 for a friend who offers their talents as a wedding present
Photography: $2,000
Entertainment: $75 for a speaker rental; $0 for a great playlist
Dessert: $0, DIY-dessert table with dishes provided by friends and family
Invitations: $130, DIY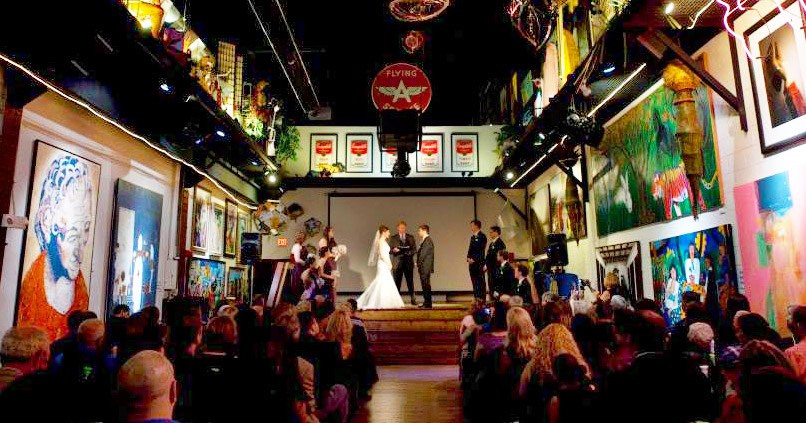 The Museum or Art Gallery Gathering
If your budget is $12,000, you could spend your money like this:
Venue and full-service catering: $8,000 for tables, chairs, linens, food, beverages and staff
Attire: $200 for a dress; $0 for a suit you already own
Flowers and decorations: $800 for lighting rentals and DIY bouquets and centerpieces
Wedding Planner: $600 for the hour minimum
Photography: $1,000
Entertainment: $750 for a DJ
Dessert: $400 for a cake
Invitations: $100, DIY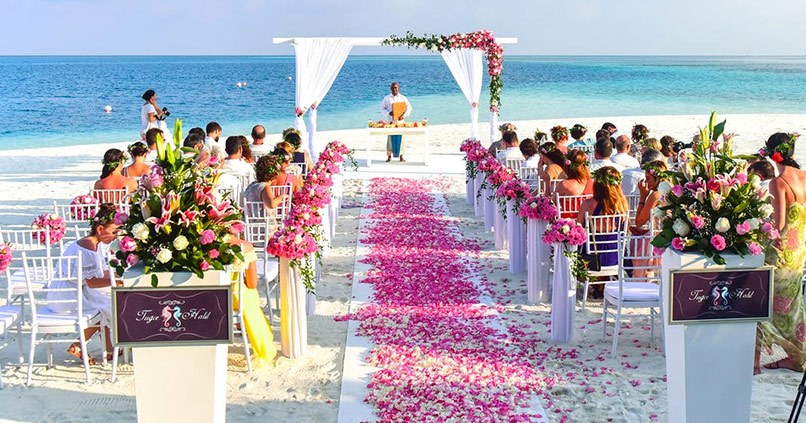 The Small Destination Wedding
If your budget is $15,000, you could spend your money like this:
Venue: $8,000 for a seven-bedroom villa for the week
Flights: $1,000
Food and beverages: $2,000 for a buffet meal and beverages
Rentals: $700 for tables, chairs, linens and lighting
Attire: $300 for a dress; $150 for a suit on sale
Flowers and decorations: $400 for bouquets, boutonnieres and centerpieces
Wedding Planner or Venue Coordinator: $0, included with venue
Photography: $2,000
Entertainment: $100 for speaker rentals; $0 for a great playlist
Dessert: Cutting cake and cupcakes for $300
Invitations: $50, DIY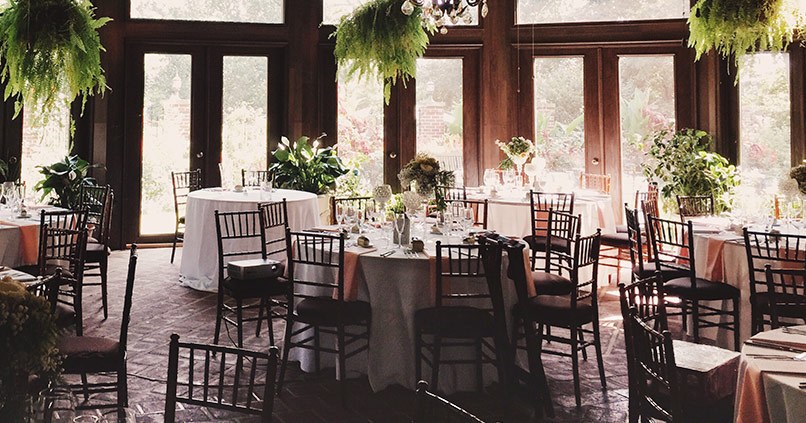 The Elegant Loft Wedding
If your budget is $21,000, you could spend your money like this:
Venue and full-service catering: $12,000 for tables, chairs, linens, food, beverages and staff for 50 guests
Attire: $800 for a dress; $200 for a tuxedo rental
Flowers and decorations: $1,500
Wedding Planner: $3,000 for help with the details leading up to and the day of the wedding
Photography: $2,000
Entertainment: $1,000 for a DJ
Dessert: $275 for a cake
Invitations: $200 from Etsy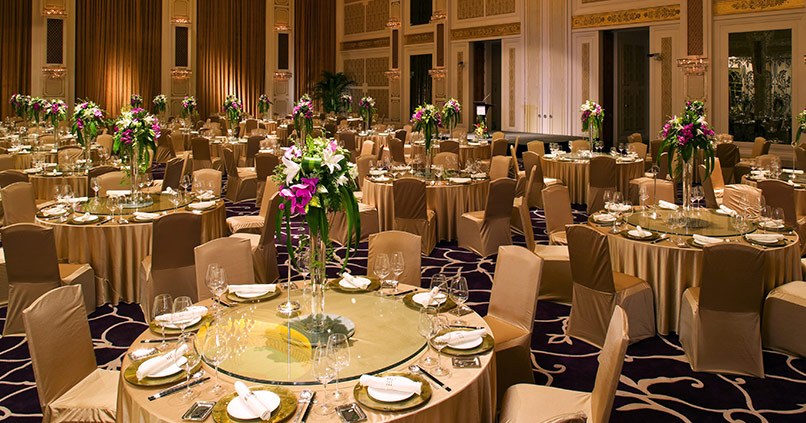 Church Ceremony With Ballroom Reception Blowout
If your budget is $30,000, you could spend your money like this:
Church rental: $400
Venue and full-service catering: $15,000 for tables, chairs, linens, food, beverages and staff
Attire: $1,000 for a dress; $200 for a tuxedo rental
Flowers and decorations: $2,000 for bouquets, centerpieces, other arrangements and lighting
Wedding Planner: $4,000 for a full-service planner
Photography: $2,000 for a top-rated professional photographer and an assistant
Entertainment: $4,000 for a live band
Dessert: $500 for a cake
Invitations: $200
Tips for Planning a Wedding on a Budget
Now that you have a better understanding of what your budget can get you, how can you reduce the cost of your wedding even more? Here are seven ways to keep wedding costs down and help you stay on budget!
1. Limit your guest list.
Less is sometimes more! You might feel tempted to come up with a guest list as long as the royal wedding's, but think of it this way: Every guest is an expense. It sounds harsh, but it's true, you guys! With each addition to your guest list, you're only driving up the overall cost of your wedding.
To save money on your wedding, you may want to host a smaller, more intimate affair. If the number of people at your wedding isn't important to you and your fiancé, try cutting your guest list by 20%, then another 20% on top of that. Or invite more guests to the wedding ceremony and host a smaller reception with your family and closest friends.
2. Host the ceremony or reception at home or outside.
The venue eats up the largest chunk—nearly half!—of the wedding budget.(2) Why not cut back by using your home, a parent's home, or a public park as the backdrop? An outdoor ceremony and reception in a place with personal meaning eliminates the need for an elaborate, over-the-top venue.
If you do decide on an outdoor event, make sure you have a good backup plan. Rain or even extreme heat can put a damper on your day, so just make sure you have plan B handy.
3. Ask friends and family to exchange skills for presents.
If you have friends and family members with creative or organizational skill sets, ask them to use their talent at the wedding in lieu of a gift. Would you rather receive a stand mixer or live music, free of charge?
Tap into your network. Is your aunt an amateur florist? Does your friend have an eye for photography? Is your neighbor a restaurant owner who could lend you their space? Even if they can't provide services for free, you could still score a major discount.
Don't overlook your own skills either. Use your talents to barter for wedding services. Exchange your graphic design skills for a free wedding cake, or trade your accounting abilities for free dress alterations. Get creative!
4. Do-it-yourself whenever possible.
You and your fiancé can save big money by doing things yourselves, but a word to the wise: Only DIY when you know the outcome will be worth the effort. And give yourself plenty of time to complete any DIY projects. Believe me, you don't want to be up until 3 a.m. the day of your wedding frosting cupcakes or putting together table centerpieces.
Pretty wedding invitations are nice, but do you really want to spend $800 on something that's ultimately going to wind up in the trash? Save money by making your own wedding invitations. All you need is a good home printer and an invitation kit from a stationary shop or an office supply store.
Don't forget the DIY online route! Sites like Moo.com offer fairly inexpensive wedding invitations you can create and order online. You can even use a free design website like Canva.com to cut back on the cost even more. It may not be as fancy as gold leaf or an invitation printed on a keepsake tea towel, but it will be way less expensive.
Instead of hiring a caterer, take care of the food preparation yourselves! Join forces with your families to draft a menu and buy food and supplies at a wholesale store. Make bouquets and table centerpieces using supplies purchased from a dollar store or a wholesale florist. You can even clip flowers from your own backyard.
Try using seasonal décor, too! Winston and I got married in December, and we used a lot of seasonal items like berries and holly in place of flowers. Décor was one thing I really had to cut back on while trying to stay on budget with my own wedding.
5. Use a dummy wedding cake.
Wedding cakes are expensive, you guys! Save money by decorating a dummy wedding cake. A pastry chef—or someone you know who has icing skills worthy of a spot on a reality TV baking competition—can decorate a stack of Styrofoam just as elaborately as a real wedding cake. Serve guests slices from a sheet cake you bought at the grocery store. They'll never know the difference!
If you're set on the cake cutting tradition, just have a smaller cake made for you and your new spouse. You could even use it as the dummy cake's topper so it looks like the real deal!
6. Time your wedding wisely.
The average price per person for a plated meal averages around $71.(3) Avoid the expense of a sit-down meal by scheduling your wedding in the afternoon and planning a reception that's more like an extended cocktail hour with passed hors d'oeuvres.
Consider day of the week, too. You could pay up to half the price for your venue if you hold your wedding on a Friday or Sunday. Plus, you'll have more options for vendors—like bakeries, photographers and DJs—which tend to get booked up pretty quickly on Saturdays.
And keep in mind the time of year. September and October are the most popular months to get married.(4) So you're likely to pay more in the fall when wedding resources are limited.
7. Scout out vendors.
Take time to shop around for different wedding vendors. If you're looking for a pastry chef, don't immediately pick the first person you see. Schedule time to meet with more than one vendor to make sure you're getting quality service for the best price.
There's nothing like a good recommendation from someone you trust! Don't forget to ask your friends and family for vendors they'd suggest. Once you've found one who seems like a keeper, scour the internet for online reviews just to be sure you've picked a winner.
A Beautiful Wedding on a Budget Is Possible!
Remember: Your wedding is about the two of you and your marriage. And that will last much longer than one day of celebration. Through all of the wedding planning hoopla, remember not to lose sight of what truly matters. Spending a ton of money on your wedding day won't prove your love for one another, but it can leave you with an empty bank account. It's completely possible to throw a budget-friendly wedding that's beautiful, stylish and affordable!
You can have the gorgeous, debt-free wedding of your dreams, but only if you have a plan! Create your wedding budget today. It's fast and easy with our free budgeting app, EveryDollar!