The popularity of condo and townhouse life is real. It's especially true in urban areas where local restaurants, coffee shops and shopping centers are just a short walk away!
Maybe you're a first-time home buyer and you want a great location without a giant price tag. Or maybe you're tired of the responsibility that comes from owning a bigger property and you're ready to downsize! Either way, the idea of living in a condo or townhouse has your wheels turning.
You might be asking questions like: Are they worth the cost? Is one better than the other? What the heck is the difference between a condo and a townhouse anyway?
And those are all great questions! We'll walk you through the difference between condos and townhouses, and we'll help you weigh the pros and cons—including the costs of both!
What Is a Condo?
First, what is a condo? A condo (short for condominium) is defined by the type of ownership. Condos are usually in a building with similar units side by side, almost exactly like an apartment building. The difference is that you own the interior of your unit instead of just renting it.
All the residents share the rest of the building and pay fees to a homeowners association (HOA). The HOA covers necessary upkeep and insurance for anything outside your unit. That includes things like the building itself, landscaping and common areas like swimming pools or recreation halls.
What Is a Townhouse?
A townhouse (also known as a townhome) refers to a type of architecture. It's a multilevel home that shares walls with other homes on one or both sides. If you own your townhouse, you own the interior, exterior and land on which the home sits. So you've got more freedom—and more responsibility—when it comes to how you use your property.
Townhouses typically come with HOA fees, just like a condo. But with a townhouse, the HOA fees only go toward community areas and perks—not maintaining the exterior of your townhouse.
What Are the Costs of Owning a Condo vs. a Townhouse?
Now, let's talk money. Typically, you'll see a higher listing price for a townhome than a condo because you're getting more space.
Like with any piece of real estate, the listing price of a condo or townhouse doesn't tell the full story. For instance, a mortgage for a condo typically has a higher interest rate than a mortgage for a townhouse. But does that actually make the townhouse a better deal? Not necessarily. It all depends on what you're looking for—and your overall budget.
To get a better picture of what owning a townhouse versus a condo costs, you'll need to look at home insurance, property taxes and HOA fees.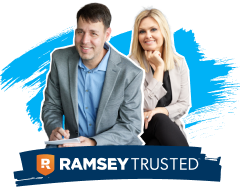 With the right agent, taking on the housing market can be easy.
Buy or sell your home with an agent the Ramsey team trusts.
Connect for Free
How Does Insurance Work for Condos and Townhouses?
These days, almost every lender requires a homeowners insurance policy when you take out a mortgage—even if you're buying a condo or a townhouse instead of a house. The right policy will cover big expenses related to catastrophic events like:
Repairs for damage from fire, storms and other disasters
Replacement of stolen belongings
Liability protection if someone sues you after getting injured on your property
Homeowners Insurance for Condos
The homeowners insurance for your condo only covers the interior of your unit, so it's much cheaper than insurance for a detached single-family home.

Find expert agents to help you buy your home.
Keep in mind, condo homeowners insurance only covers the spaces inside your unit. For instance, if your building needs roof repairs after a bad storm, the HOA's building insurance will cover it. But if you accidentally start a kitchen fire inside your condo? You better have a homeowners insurance policy!
Homeowners Insurance for Townhouses
Homeowners insurance for townhouses provides the same interior coverage as condo insurance—plus it insures the exterior of your home and the land it sits on. Since homeowners insurance for a townhouse requires more coverage, it may cost more than homeowners insurance for a condo in the same area.
How Do Property Taxes Work for Condos vs. Townhouses?
There's no escaping it. If you own property, you have to pay property taxes. And while tax laws differ from state to state, property taxes are determined by two factors: your property's assessed value and the tax rate in your area.
If you buy a townhouse, the government will send a property assessor to determine how much your home is worth. They'll consider things like:
Square footage
How much land you own
Number of rooms
Neighborhood
Multiply the assessor's number by the tax rate in your area and . . . boom! That's how much you have to pay in property taxes each year.
Most mortgage lenders want you to group your mortgage and property tax payments together. That way, your taxes are spread out over 12 months, so you won't get hit with a huge bill all at once! The lender will keep that tax money in a separate account (called an escrow account) and pay the government when it's due, so you don't have to worry about it.
If you have a condo, you'll probably pay less in property taxes than if you own a townhouse in the same area. That's because you're paying taxes on a smaller space. Condos usually have less square footage than a townhouse. Plus, while condo property taxes do account for the shared spaces in your building, you're splitting those costs with the other residents. If you own a townhome, you're solely responsible for paying the property taxes on the land your home sits on.
What Are the HOA Fees Like for Condos vs. Townhouses?
An HOA (homeowners association, for long) is a group that helps maintain the standard of living in a community. They decide how to maintain the shared community spaces—like who to hire for landscaping and how much to pay them—and everyone in the community chips in to pay for that maintenance.
What Impacts Your HOA Fees?
The cost of your HOA fees depends on where you live. For example, if you own a condo in Washington D.C., you can expect to pay around $400 per month just for HOA fees.1 That's way higher than the national median HOA fee for a condo, which is $290 per month.2
And the really wild part? It isn't just about the city you live in. It's about the specific townhome or condo community too. Some communities in the D.C. area charge up to $3,500 a month for a three-bedroom condo.3 That's crazy!
Now, if you're scratching your head and wondering how an HOA can cost so freakin' much, don't lose your cool just yet. All HOAs are not created equal. The HOA fee depends on:
The city or county you live in
The cost of living in your area
The size, number and ages of the homes or units in the HOA
Services or amenities the HOA provides
The amount of space or land the residents share
Which HOA Fees Cost More—Condo or Townhouse?
You'll most likely pay a higher HOA fee for a condo than you'd pay for a similar-quality townhome in the same area. That's because condo HOA fees cover more. For example, a condo HOA fee may cover:
Building insurance and repairs
Amenities like gyms, dog parks, swimming pools, parking lots and rooftop hangouts
Security, including video surveillance, front desk attendants, parking garage attendants, and special key fob access to parts of the building
Services like trash pickup and snow removal
Unless you live in an upscale area, your average townhouse HOA doesn't include as many perks. Instead, it'll cover basic things like landscaping, trash removal and snow plowing. And since you're responsible for the exterior of your townhome, there should also be lower maintenance costs.
Whether you're looking to buy a townhouse or a condo, do your homework and find out how much that HOA is going to cost you before you buy!
Oh, and be sure you partner with a professional before making this huge financial decision! An experienced real estate agent can help you learn all the necessary tax, insurance and HOA information you need.
What Are the Pros and Cons of Living in a Condo vs. a Townhouse?
To recap, condos usually have cheaper list prices, home insurance, property taxes and maintenance costs than townhomes. . . but they may make up for it with higher HOA fees and interest rates.
That said, money isn't the only thing to consider before you buy. Make sure you think about these pros and cons too.
Pros of Condos
More community living. In a condo, you'll run into your neighbors often as you use the same building entrances and exits, gym, trash depository, parking area, mail room . . . you get the idea. Some HOAs even hold special community events, giving you plenty of chances to make friends.
More help from your HOA. Your HOA is in charge of the services and upkeep for your condo building. Having trouble getting packages delivered? Want to start recycling? Talk to your HOA. They're the ones who hire the front desk attendant and decide what amenities to offer.
Less home maintenance. You'll just have to take care of the inside of your condo. But repairing the exterior, mowing the lawn, or cleaning the pool? The HOA will hire people to do that.
Cons of Condos
Less privacy. If you're a private or introverted person, you might not appreciate the close quarters of a condo. Especially since you could have neighbors above, below and on both sides of you. (Pro tip: Ask how thick the walls and floors are and pay attention to what you hear during your walk-through. That'll help you get a better idea of how soundproof the walls and floors are.)
More interactions with your (possibly crummy) HOA. Your HOA is only as good as the people who run it. If your HOA is made up of jerks who act like they're still in high school and don't know how to manage money, prepare for constant disappointment. The wrong HOA could make you sorry you ever moved in.
Less space. Your condo's interior will likely be smaller than a similarly priced townhouse, and you won't have any private outdoor areas. So if you want to have a cookout just for your friends and family, you could have to coordinate with the HOA to reserve a community space—and they may charge you a fee for it.
Pros of Townhouses
Okay, so we've looked at what's good—and bad—about condos. What about townhouses? Let's take a look:
More privacy. Want to live in your own house, not just down the hall from Mr. Jones? Want the freedom to leave your home without bumping into Mrs. Green, who'll inevitably tell a 20-minute story about her dog? If you're looking for a home that feels more like a home and less like an apartment, you'll probably prefer a townhouse. (Again, check how soundproof the walls are so you can really enjoy that peace and quiet.)
More space—but not too much. Most townhouses have more rooms than condos, and they often include yards that let you enjoy the outdoors and give kids and pets more room to run around. So a townhome is a great option if you want more space than a condo. But the yard (and the townhouse itself) are still smaller than you'd typically get with a detached, single-family home—so there's less cleaning and lawn care to do. Score!
Less interaction with your HOA. Don't get us wrong—HOAs can be very involved in townhouse life. They're just not as involved as in condo communities. So you may have fewer rules and lower fees.
Cons of Townhouses
Townhouses offer a great balance between apartment living and owning a detached house. But they're not perfect. Here are some cons to keep in mind:
Less connection. In a townhouse, it's easier to isolate yourself. You may have to make an extra effort to attend community events or meet your neighbors. Otherwise, you could end up feeling disconnected from your community.
More home maintenance. More space means more potential problems. And it'll be up to you to solve them. If you're not prepared to handle home maintenance on your own, you may want to ask if the HOA has a list of recommended plumbers, contractors and so on.
You still have an HOA. You may interact with your HOA less than you would in a condo, and they won't have much say about renovations you make inside your home. But you're not completely off the hook. They will care about anything you do outside. So before you switch out your mailbox for one that fits your unique style, better check with the HOA!
Pros and Cons of HOAs
Whether you buy a condo or a townhouse, you'll have an HOA. An HOA's primary role is to preserve and increase the market value of your neighborhood. So they have rules about landscaping, decorations, paint color, upkeep and anything else that might affect the desirability of your community.
A reasonable HOA won't try to control your life. They'll just work to avoid situations where one person's laziness or unusual taste diminishes their neighbors' home values.
Still, unreasonable and power-hungry HOAs do exist. Before buying:
Ask people who live there if they're happy with the HOA.
Find out how much your HOA fees are likely to go up each year.
Look into what services the HOA provides and the cost of the HOA compared to other neighborhoods in the area.
The last thing you want to do is put up with ridiculous rules or pay for services you don't really need. Remember, the HOA is supposed to help you—not ruin your life. And a well-managed HOA can make your daily life feel like luxury.
Ready to Buy? Talk to a Real Estate Pro!
If you're thinking about buying a home, connect with a real estate agent who can help you through this process. They'll help you find a home that's the perfect fit with the perfect price tag.
Talk to our favorite experts in the biz: real estate Endorsed Local Providers (ELPs). They're superstars at serving clients and will help you weigh the pros and cons of a condo versus a townhouse, and they'll help you make the right choice for you even if it means less money in their pocket. That's why they're RamseyTrusted—because they put you first. Period.
Did you find this article helpful? Share it!