Getting married is a huge deal, and putting the "two shall become one" thing into practice can be a little challenging—especially when it comes to your finances. After all, sitting down to do monthly budgets together and opening joint checking and savings accounts are all part of merging your lives!
But do you know what usually gets forgotten in all the wedding planning and honeymooning? Insurance!
We know you've got a lot going on as you prepare to spend the rest of your lives together, but it's so important to do an insurance coverage checkup whenever you go through a major life event—and getting married is as major as it gets. Your lives are changing, and that means your insurance needs have changed too. If you're not careful, you might not have the right insurance in place to protect your loved ones.
There are four types of insurance that newlyweds (and married couples in general) need to talk about and get in place once they say "I do":
Here are some tips to help you and your spouse get all the right insurance in place after you tie the knot.
Car Insurance
There's a really good chance you might be able to get a discount on your car insurance—just for getting married!
While you might not magically become a better driver because you found your better half, statistics do show that married drivers file fewer claims and are less risky for insurance companies to insure. A recent report found that when single people get hitched, their car insurance rates drop by about 6%—which adds up to close to $100 in savings each year.1
This is also a great time to ask about other discounts too. If you and your spouse both plan on bringing a car into the marriage, for example, you can have both cars covered under the same policy and maybe score a multicar discount in the process.
Insurance tip: Shop around for a better deal.
Many folks treat insurance with a "set it and forget it" mindset. They either never shop around for insurance again or haven't shopped around in years. That's a mistake that could cost them hundreds of dollars in savings every year. Don't let that be you!
If you haven't shopped around for insurance in a while, getting married is a great excuse to look around and make sure you and your spouse have the right amount of coverage in place.
Once you get back from your honeymoon, get in touch with an independent insurance agent who can help you look for a better deal on your car insurance.
Homeowner's or Renter's Insurance
Now that you're moving in together as husband and wife, chances are one of you needs to drop the renter's or homeowner's insurance policy you had while you were living on your own.
If you're planning to rent during the first year or two of your marriage (that's probably a good idea since you might need some time to figure out just how close you want to live to your in-laws!), then renter's insurance is a must. You'll want to have enough coverage to replace all your stuff in case of a theft, fire or vandalism. Trust us: It's worth the $15 to $20 per month, people!
What if you're moving straight into a new home? Then you'll need homeowner's insurance. You'll want to be sure you have enough insurance to cover the entire cost of replacing your house—and your stuff—if it's destroyed by something like a tornado or a fire.

Do you have the right insurance coverage? You could be saving hundreds! Connect with an insurance pro today!
Also, keep in mind that some luxury items (wedding rings, anyone?) might not be fully covered under your homeowner's or renter's policy if they're stolen. You might have to add a rider to your policy to fully insure jewelry and other valuable items you might be bringing into the marriage.
Insurance tip: Bundle your policies.
Now that we've talked about auto, homeowner's and renter's insurance, it's a good time to talk about bundling your policies. There's a good chance you can save 15–20% each year on your insurance premiums just by bundling auto and homeowner's insurance. So keep your spouse close, and your insurance policies closer!
If you're married, you need life insurance. Period. Life insurance should do one thing and one thing only: replace your lost income if you die so your loved ones won't suffer financial hardship after you're gone. It's not the kind of thing anyone wants to think about. But giving your spouse the peace of mind that life insurance offers is one of the most loving things you can do.
Each spouse should get a 15- or 20-year term life insurance policy with 10–12 times your annual income in coverage. So if you make $60,000 a year and your spouse brings home $50,000, you should get a policy worth at least $600,000 while your spouse takes out a policy worth no less than $500,000.
Stay-at-home parents need life insurance coverage too. How much exactly? First, add up the cost to replace all the jobs a stay-at-home parent does for a full year—things like childcare, cleaning and laundry services. Then, multiply that total by 10 or 12 to determine what you'll need in coverage.
So what happens once the term of the policy is up? Well, if you've been building wealth during those 15 or 20 years, consistently investing 15% of your income for retirement month after month and year after year, you probably won't need life insurance anymore. That's because you'll have enough money in savings and investments to be self-insured. That's what you should be striving for with term life insurance.
Don't put this off—if you're married and don't have life insurance, you needed to get a policy yesterday. Our friends at Zander Insurance can compare rates from some of the top term life insurance companies out there and help you find the best plan to protect your family.
Insurance tip: Update your beneficiaries.
What if you already have a life insurance policy in place? Then you'll need to get in touch with your insurance company or go online and update your beneficiaries ASAP. That way, your spouse will receive the death benefit if you suddenly died tomorrow. We hope that never happens, but it's always a good idea to be prepared!
Health Insurance
Most folks have to wait until open enrollment to make any changes to their health coverage. But once you get married, you and your spouse can take advantage of a special enrollment period that allows both of you to figure out what you want to do with your health insurance.
You essentially have two choices: Get on the same health care plan together or stick with the coverage you currently have. Now, if each of you have health insurance through work and you're happy with that coverage and how much it costs, then it's probably best to keep your health insurance plans separate for now.
On the other hand, if one of you is a freelancer or stay-at-home parent and doesn't have access to an employer-based health plan, it might be cheaper to get covered under the same plan instead of going with an individual plan from the health care marketplace.
You don't have a lot of time to choose, though. You normally have up to 60 days after getting married to enroll in a new individual health plan or as little as 30 days to join your spouse's employer-based health insurance.2 So get on that!
Insurance tip: Think high deductibles.
How do you decide what type of insurance plan is right for you? If you and your spouse are relatively healthy, you might want to consider a high deductible health plan (HDHP) to help you save on insurance premiums. Those plans usually come with a health savings account (HSA) you can contribute to and use to help cover deductibles and any out-of-pocket costs. Plus, they come with some great tax advantages, including tax-free withdrawals for medical expenses.
Work With an Independent Insurance Agent
We know suggesting an "insurance-shopping date night" probably won't win you any brownie points with your spouse, so why don't you let someone else do the work for you?
Our insurance Endorsed Local Providers (ELPs) can shop around for the best deals on insurance based on your family's needs. That's because they're independent insurance agents, which means they're not trying to sell you coverage from just one insurance company. And the best part? Connecting with an ELP is completely free!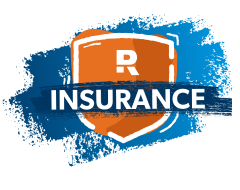 Get coverage you can trust.
When a RamseyTrusted pro is in your corner, you have an insurance guide you can trust who will give you confidence in your coverage.
Connect With a Pro Today
Did you find this article helpful? Share it!