Know How Your Team Is Really Doing
Track your team's engagement with Weekly Report Tool—an online survey platform that gives you a weekly snapshot of your team's morale, workload and stress levels.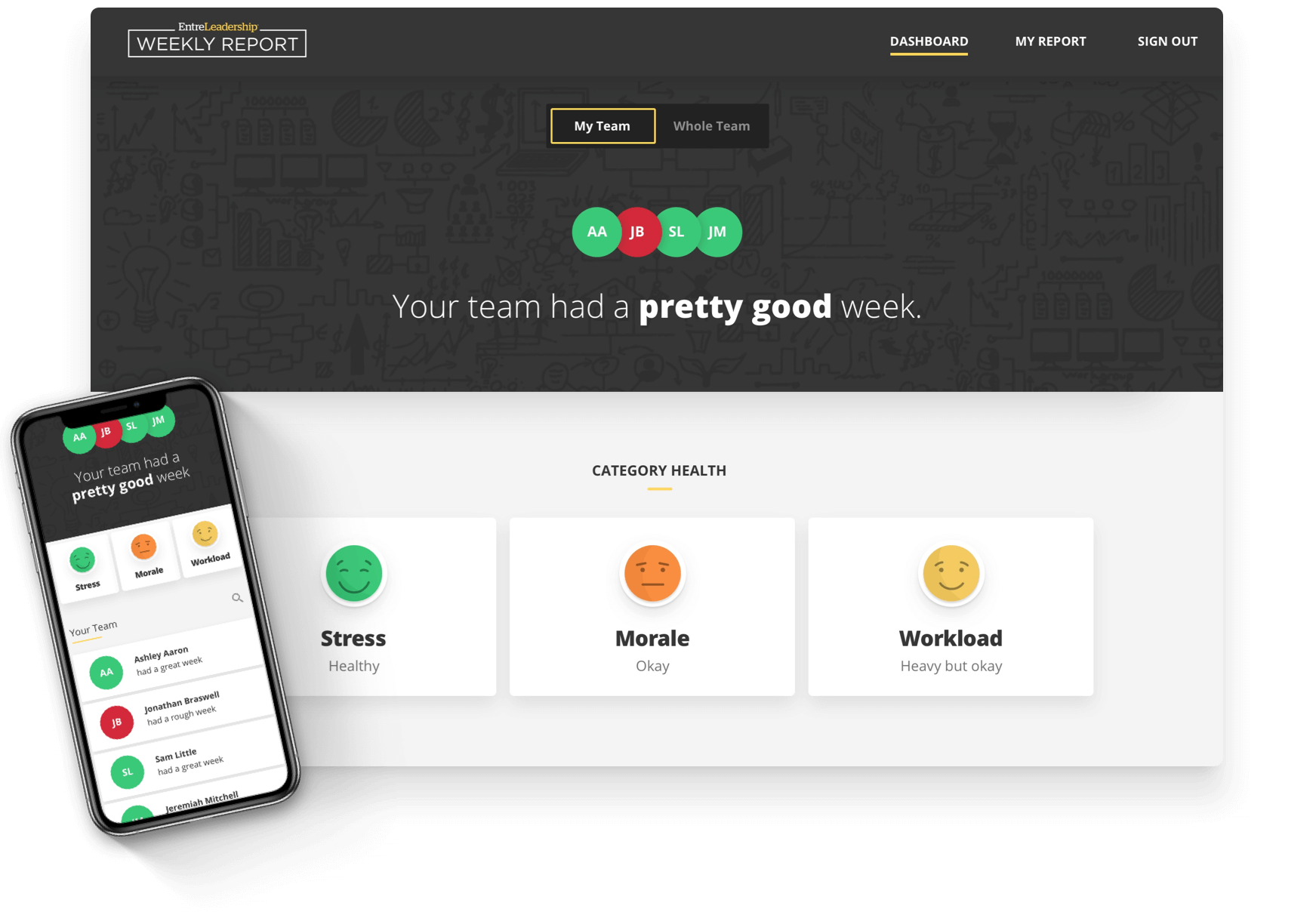 Put Your People First and Propel Your Business Forward
Team Members Answer
Five Simple Questions

Leaders See Individual
Responses and Team Trends

Get a Clear Overview
of Team Health
Highs and Lows All in One Place
Read through highs and lows to celebrate achievements or respond to issues before they become major problems.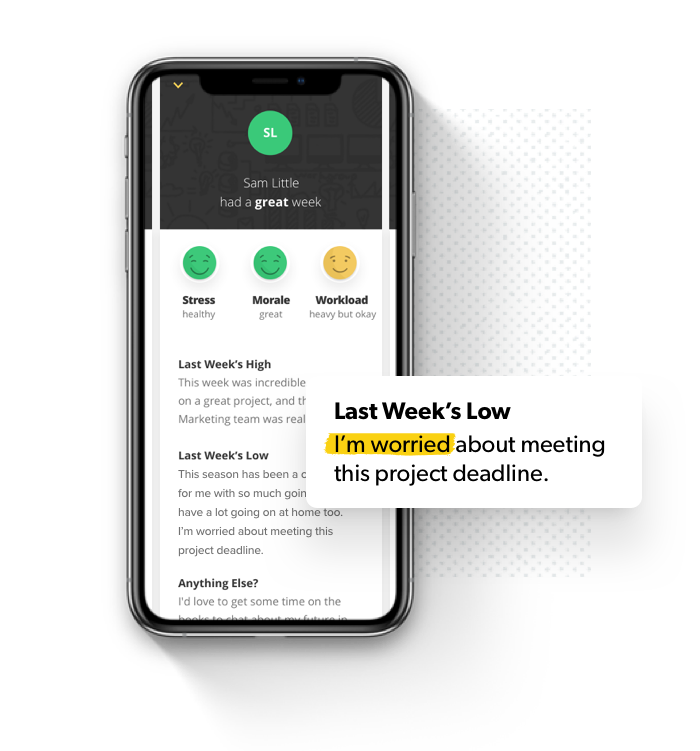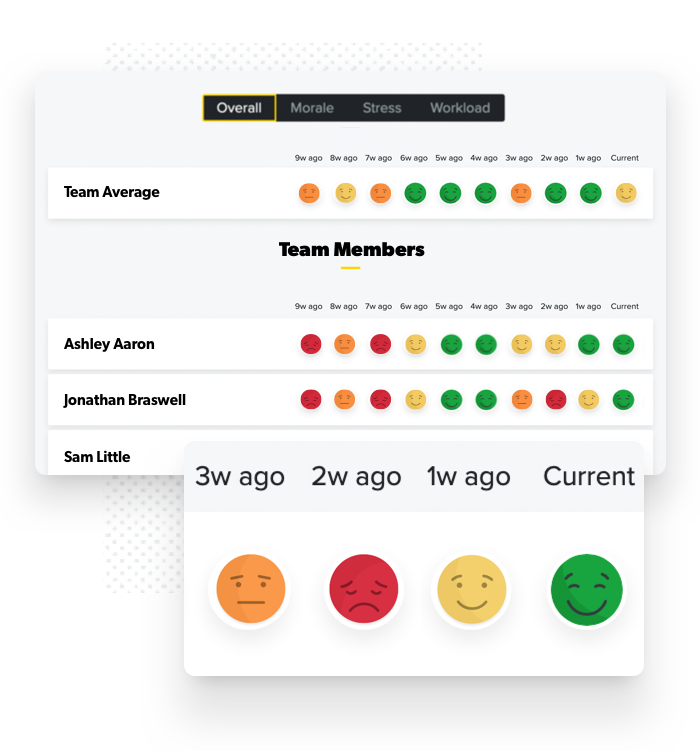 Quickly See Your Team's Trends
Get an at-a-glance look at how your team is doing weekly, monthly and annually. Use insights to improve your one-on-one meetings, staff meetings and team-building efforts.
Get Started
Don't let disconnection and disengagement hold your business back.
Up to 25 Users
$50 / Month
Do you have more than 25 team members?
Call our Customer Success Team at 1-844-445-2705.