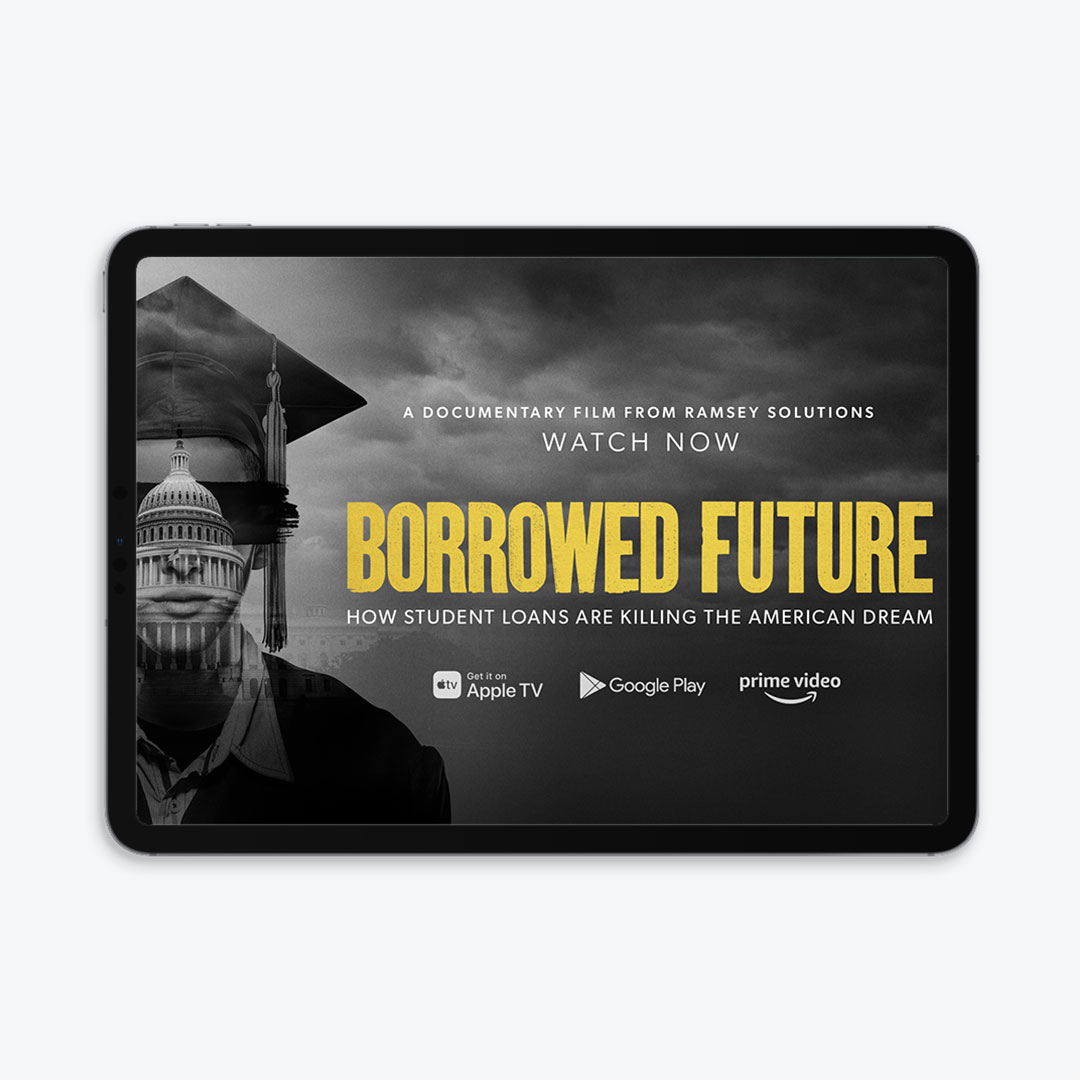 Borrowed Future Documentary Rental
How Student Loans are Killing the American Dream
Description
Borrowed Future will show you how student loans are killing the American Dream. There's a massive student loan crisis in America, and millions have found themselves buried beneath a mountain of debt. This documentary uncovers the dark side of the student loan industry and exposes how the system is built to work against you.
You'll receive an email shortly after purchasing that includes your rental code and instructions on how to stream the documentary. You have 30 days to start watching from the time you redeem your rental code and 14 days to finish once you start.
Shipping & Delivery
Online Access Code
When you purchase a voucher item, you'll receive an email after completing your order. In this email you'll be provided both a link and a unique online access code. To access your product, click on the link and enter your unique voucher code when prompted.