Recent Episodes
Thursday, November 30
Cheapskate or Resourceful? A Wake-Up Call with Sharon Ramsey
Thursday, November 23
What Do Our Amazon Purchase Histories Say About Us?
Thursday, November 16
Ageless Money Scams We Still See in 2023
Thursday, November 9
Reacting to Financial Advice From the World's Wealthiest People
Thursday, November 2
Why Fewer People Are Getting Married Today
Thursday, October 26
Debating: 'NSync Reunion, the Housing Market and Other Trends
Thursday, October 19
$175,000+ Salary Earners Call Themselves "Poor"!
Thursday, October 12
Girl Math: Smart Financial Strategy or Huge Money Mistake?
Thursday, October 5
5 Toxic Traits That Are Coming for Your Money
Thursday, September 28
Does College Help or Hurt Your Financial Future?
Thursday, September 21
Are You Financially Insecure?
Thursday, September 14
How the Illusion of Choice Is Keeping You Broke
All your favorite shows now in one app.
With the Ramsey Network App you can listen to Dave Ramsey, Ken Coleman, Rachel Cruze, EntreLeadership, Borrowed Future and more!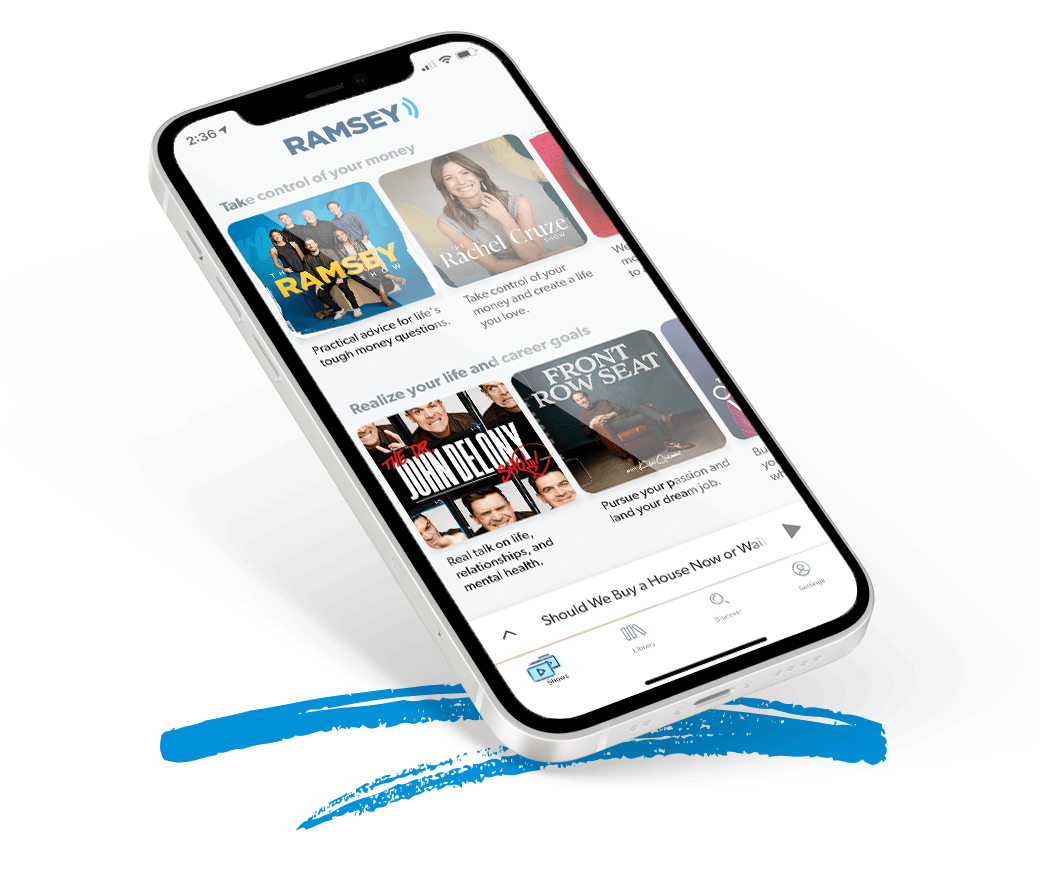 About Smart Money Happy Hour
Pull up a chair to the happy hour you wish your friends were having. Mix two money experts with some hot takes and a splash of nostalgia, and you get Rachel Cruze and George Kamel talking unfiltered about what's going on in the world, pop culture, and how to afford a life you love.