Home Buyers Guide
How do you buy a home you love and can actually afford? Get the answer with our free guide on the home-buying process.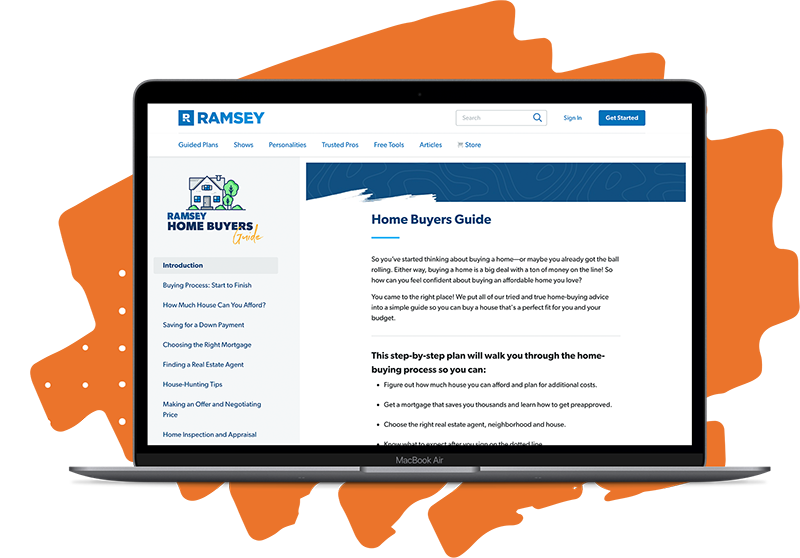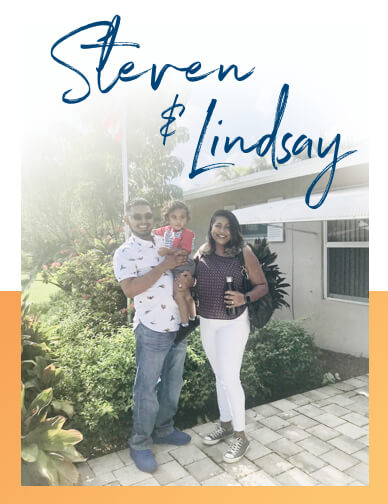 This couple found an affordable home they love—and you can too!
Lindsay and her husband were both first-time home buyers. They wanted to do it right, so they searched for an expert to walk them through the home-buying process. That's how they met Linda, one of the real estate agents we recommend.
"She held our hands every step of the way and educated us on the entire process. I am so grateful for the Dave Ramsey services that are available for us because without them, we may never have found the home we are closing on today!"
Lindsay and her real estate agent followed our step-by-step advice for buying a home—and you can too! We compiled everything you need to know into a guide you can use anywhere and anytime.
Our Home Buyers Guide walks you through the home-buying process from start to finish by helping you to:
Calculate how much house you can afford and plan for additional costs.
Learn which mortgage saves you tens of thousands of dollars and know how to get preapproved.
Find out how to choose the right real estate agent, neighborhood and house.
Uncover what to expect after you sign on the dotted line.
Work with an agent WE TRUST.
Ready to get the ball rolling? Find a real estate agent in your area by using our free Endorsed Local Providers (ELP) program. We recommend these agents because they share the financial values we teach and provide exceptional customer service. They'll help you negotiate the best price to get the right home without overpaying. Feel confident about the home-buying process and save yourself from worry by having a professional on your side.