Availability: Free and premium users
Date of release: June 2, 2022
Noticed some updates to the right side of EveryDollar? Good. We planned it that way.
We've overhauled and updated some key areas to make tracking transactions and making budgeting decisions easier. When you open up your budget, you'll notice the entire right panel got a refresh.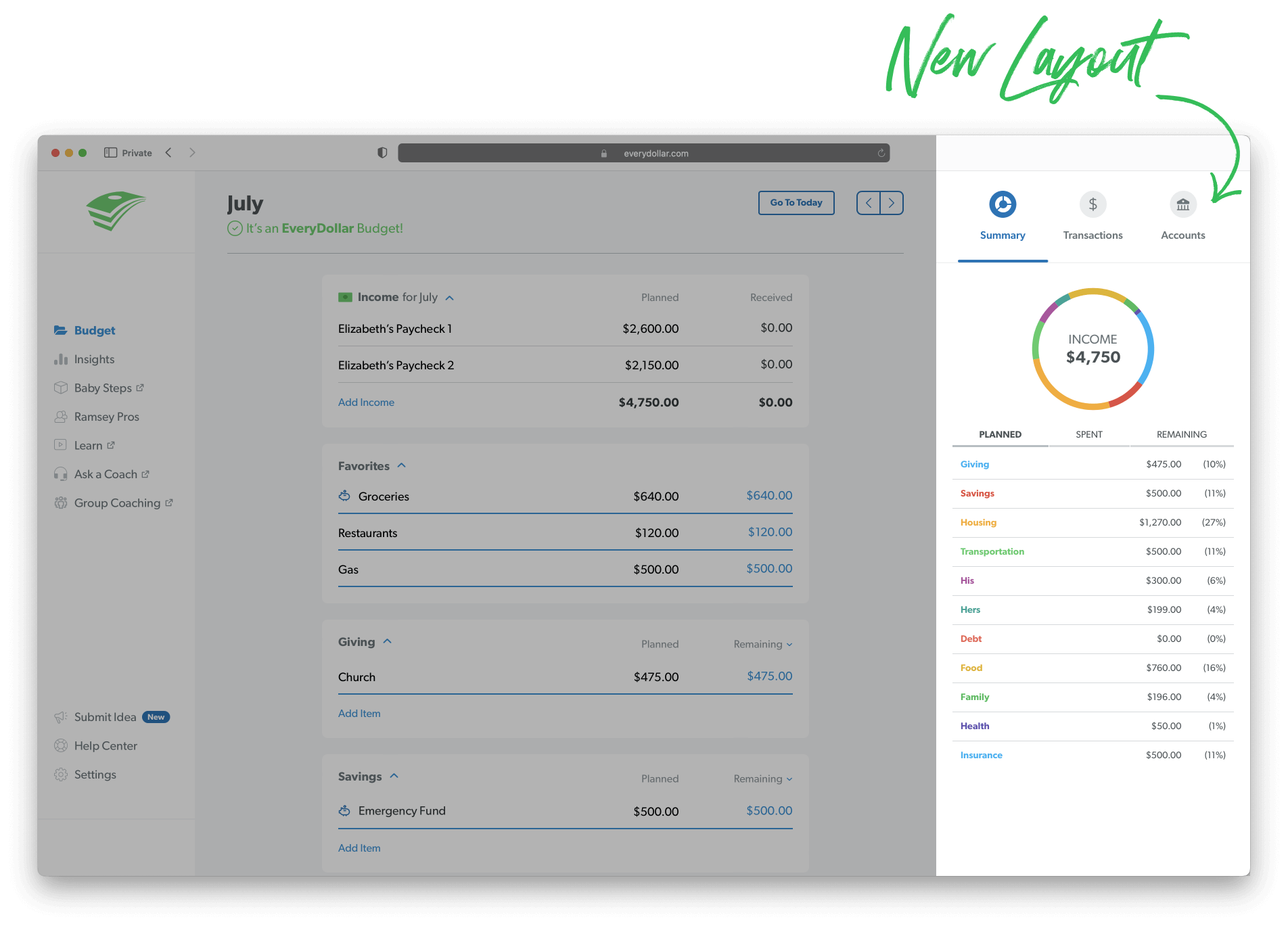 Now it's easy to switch between the Summary, Transactions or Accounts view.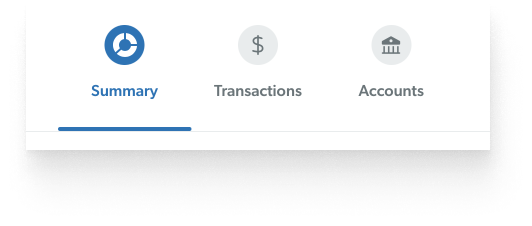 We also made it easier to mass-select multiple transactions.
And when you click into a line item, the view is bigger—and it's easier to set up due dates or make an item a fund. This screen will also show you what you spent last month and last year in the same spot.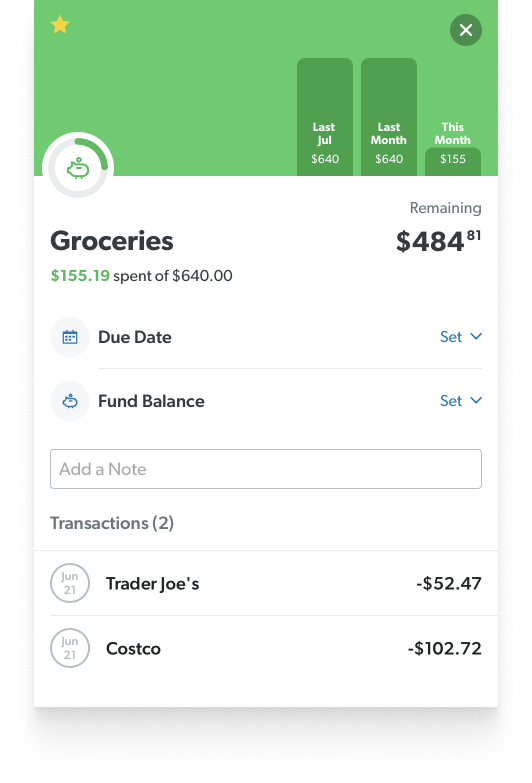 Here's what we're working on next:
Paycheck planning and cash flow planning
Goals and goal tracking