Ramsey+ for Churches
Better Financial Tools for a Better Life
A Ramsey+ site license will give your people access to the best financial tools to master their money.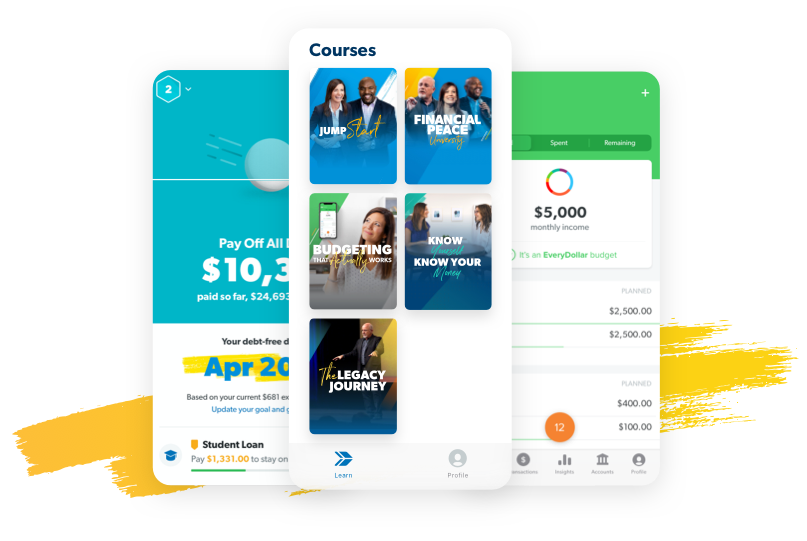 Ramsey+ for Churches
Better Financial Tools for a Better Life
A Ramsey+ site license will give your church family access to the best tools to live and give like no one else.
When your members aren't stressed about money, your whole church improves.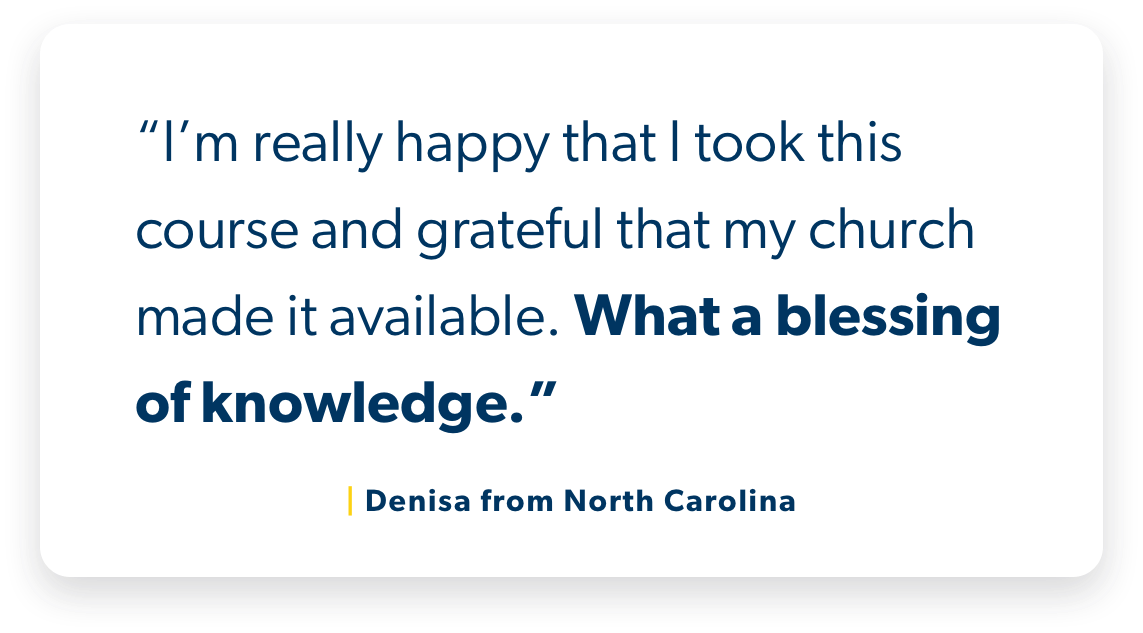 Freedom at Any Stage of Life
No matter who's in your church—young and single, newly married or approaching retirement—Ramsey+ equips them to know the next right step for their finances.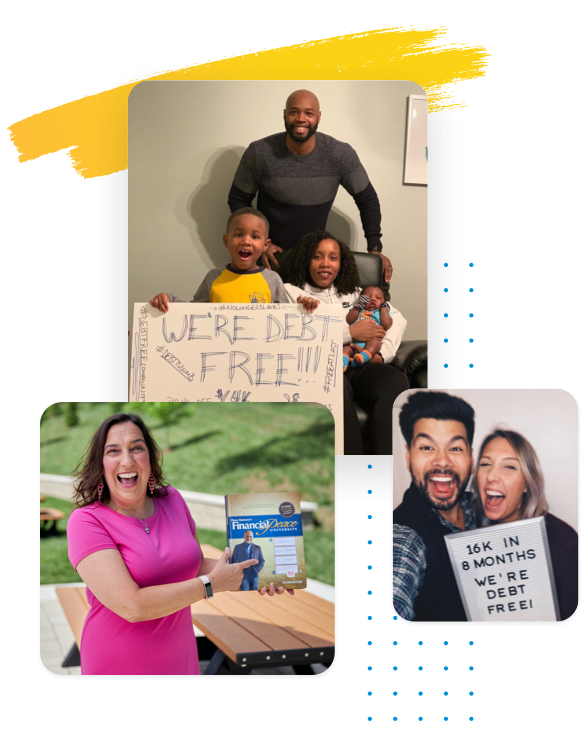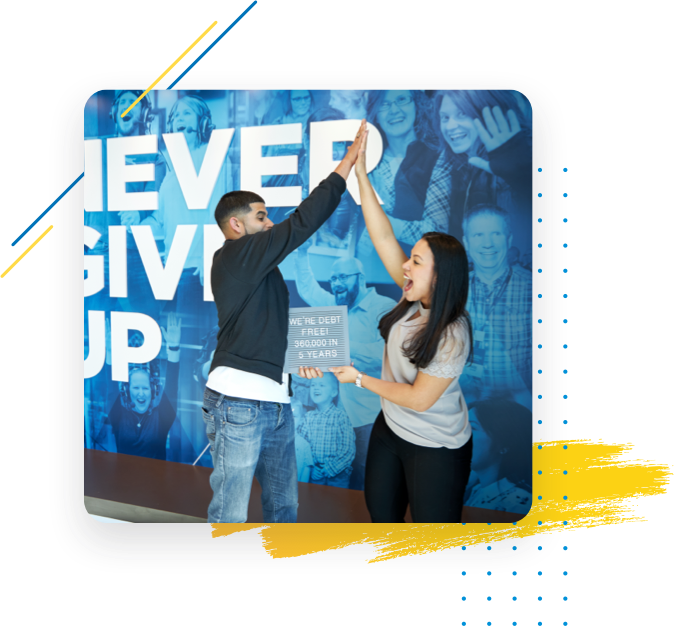 Less Stress. More Living. Real Results.
Most people who follow our plan pay off $5,300 in debt and save $2,700 in just 90 days. Even better, they'll never lose another night of sleep about their finances because they have the right plan to follow.
What's Included in a Ramsey+ Site License
Easily purchase and distribute Ramsey+ to the people in your church with a Ramsey+ site license.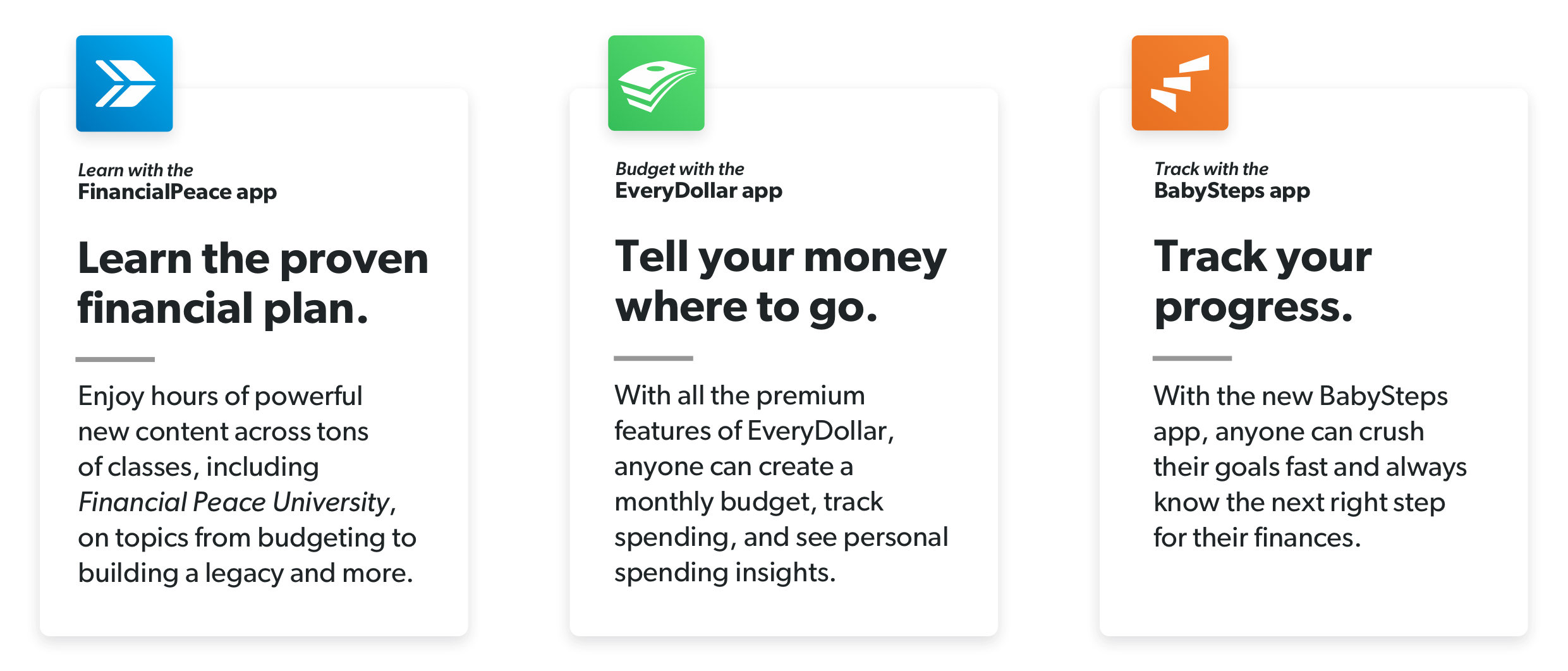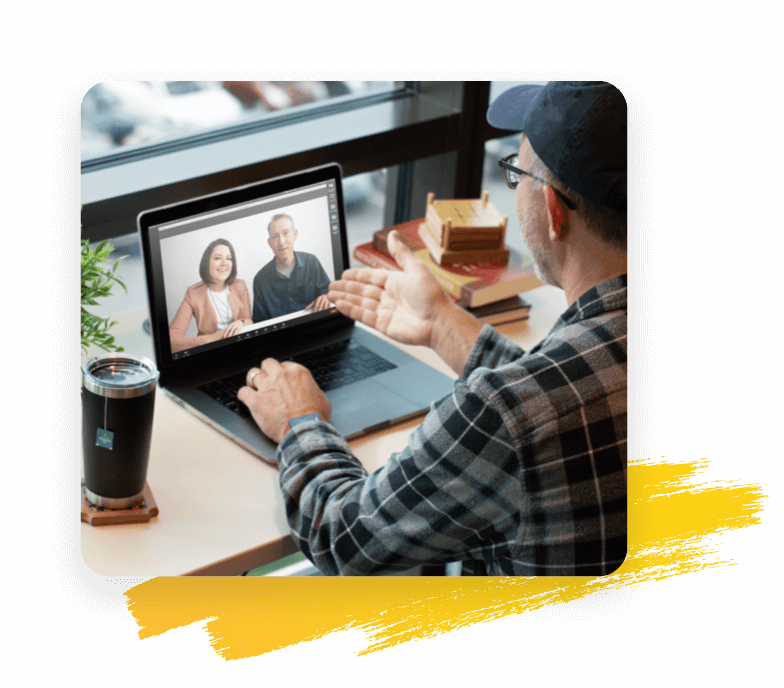 Ready to take the first step?
Fill out the form below, and someone from our team will contact you with more information and next steps.