Long-Term Care Insurance From Trusted Pros
Get peace of mind for you and your family—work with an Endorsed Local Provider (ELP).
Washington State residents. Learn more here.
Long-Term Care Insurance Protects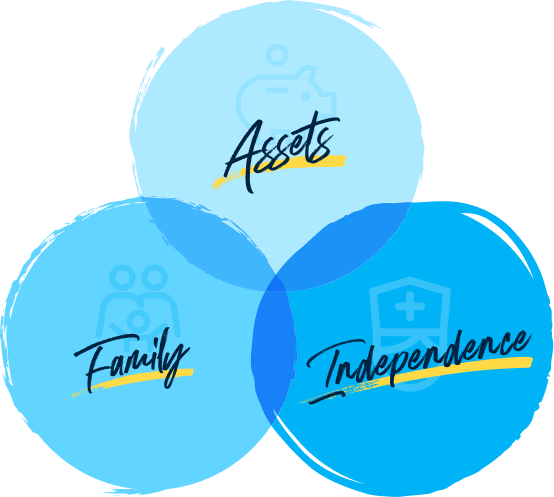 Live out the retirement of your dreams.
Spend time with your family and leave them a legacy.
Enjoy more freedom to choose the care you deserve.
Want to Learn More About Long-Term Care Insurance?
How to Get Long-Term Care Insurance
Enter your zip code and answer a few quick questions about yourself.
Match with a Ramsey ELP in your area. They'll contact you within 24 hours and compare quotes for you.
Work with your pro to choose the right coverage at the right price.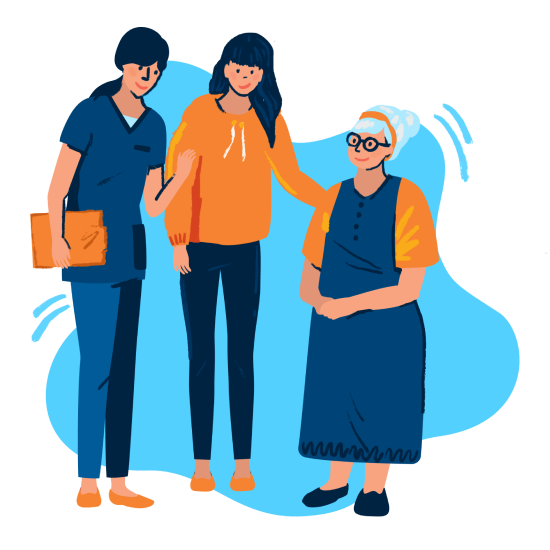 What Customers Think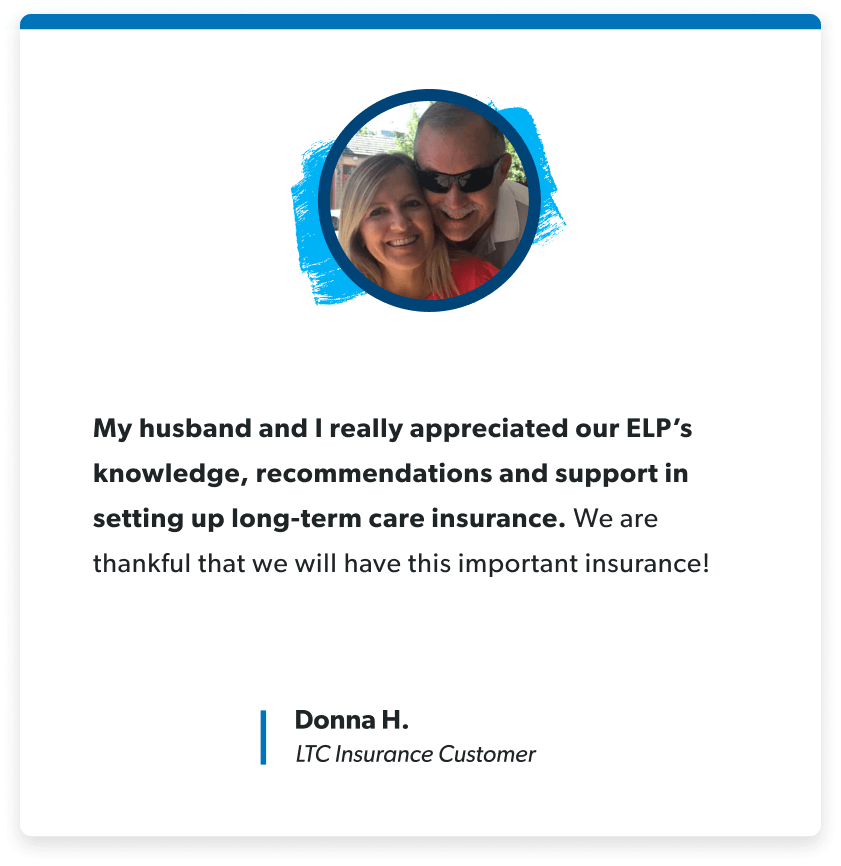 Why Work With a Ramsey ELP?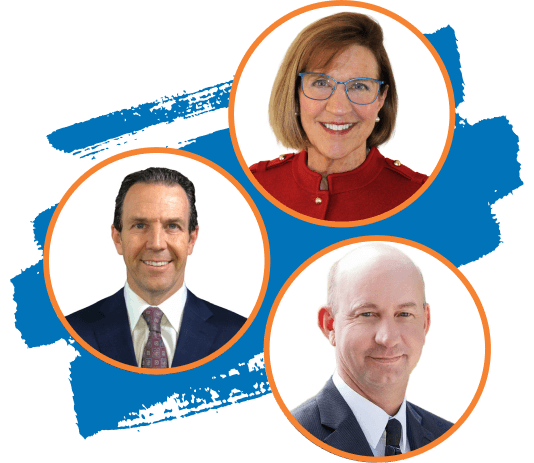 The Right Coverage
Our pros will help you get the best insurance for your long-term care—at the best value.
Peace of Mind
Our pros genuinely care about helping you protect your family and finances, so you can feel confident knowing you're covered.
Vetting and Coaching
Every pro goes through an intense interview process to make sure they're on a mission to serve you. Once they're in, we coach them to maintain those high standards.


Frequently Asked Questions
About Long-Term Care Insurance
Is long-term care insurance worth it?

Yes! Without long-term care insurance, you'll have to pay out-of-pocket—and that's expensive. Long-term care costs around $234,000 in the last five years of a person's life—or $367,000 if that person has dementia.1 If you have a high enough net worth, you may be able to self-insure. But if you can't pay, you'll have to depend on your family and friends to care for you at home or pay for professional care.

What age should I buy long-term care insurance?

At age 60. You'll pay way lower premiums than someone who waits until they're older to get coverage, and you won't waste money on premiums in your 50s when you're unlikely to need long-term care. Learn more about the right time to buy long-term care insurance.

Can I buy long-term care insurance for my parents?

Yes. And if they won't do it themselves, you probably should.

How does long-term care insurance work?

You'll pick a term (a time of 1–10 years) and benefit (the amount your insurer will pay). When you need in-home, assisted living or nursing home care, your insurer will pay your monthly benefit to help cover those costs for the length of your term.

How much does long-term care insurance cost?

It depends on factors like your age, health, gender and location. You'll also pay more if you choose a longer term, bigger benefit or inflation protection. Yearly premiums can run as low as $1,000 to around $10,000. Learn more about the costs of long-term care insurance.

What does long-term care insurance cover?

Long-term care insurance covers a lot of in-home care costs—including medical care and equipment, task assistance, and home modifications. So if it's your goal to stay at home, long-term care insurance is a must. It also covers services outside your home like nursing homes, assisted living facilities, and adult day care.

(Spoiler alert: Medicare won't cover many of those costs.)

Does Medicare pay for long-term care?

Yes . . . and no. Medicare covers some costs, but you have to pay the rest. If you can't, the government can come after your spouse and kids to collect that debt after you pass away. And to add insult to injury, Medicare has lots of limits—so you won't be able to choose the type or quality of care you deserve.

What about my health insurance—won't it help?

No. Unfortunately, health insurance policies don't cover long-term care costs.

Can I be denied long-term care insurance?

In some situations, yes. Long-term care insurers may deny you if you have certain health issues. An ELP can help you find out if you qualify for traditional long-term care insurance. And if you do have a disqualifying health issue, they'll help you understand your other options—so you can get the care you deserve.

I live in Washington state. What's going on with long-term care insurance here?

Washington state is requiring all residents who work at least 10 hours a week to pay into the state's long-term care insurance fund or buy their own private long-term care insurance before November 1, 2021 (more on that in a minute).

If you go with the state program, you'll start paying premiums in January 2022. You'll have to pay into the state fund until at least 2025 before you can use your benefit. The benefit can be up to $36,500 for your lifetime—which won't cover much. The average cost of long-term care in a person's lifetime is $138,000.2

Washington's plan sound like a bad deal? That's because it is. And if you don't want to participate, there's only a small window of time to opt out.

To opt out, you first have to buy a qualifying, private long-term care insurance policy before November 1, 2021. Then you have to apply for an exemption that says you don't have to participate in the state program. You can apply for your exemption any time between October 1, 2021, and December 31, 2022. (Learn more about exemptions here.)

That sounds like a long time, but that's just the timeframe to apply for the exemption. You need to act sooner if you want to buy a policy before the November 1 deadline. Long-term care insurance companies are swamped with other people who want to opt out of the state program too—so the earlier you get a quote, the better chance that you'll be able to purchase a private policy in time. If you can't buy a private policy before November 1, you'll be automatically enrolled in the state program.

Whether you join the state program by choice or not, you'll still need to buy your own long-term care insurance policy when you turn 60. Why? Because $36,500 will only last a few months if you need nursing home, assisted living or full-time, in-home care—and more than half of people who need long-term care need that care for one to five years.3 Buying your own policy in addition to the state's plan will give you enough coverage to make sure you're actually taken care of.

We know that's a lot to take in, but the good news is, you can do things now to prepare for your long-term care in the future. First, create a budget that includes the costs of your premiums, so you know where your money's going. Then, invest in your retirement so you'll have the money to enjoy it and afford the long-term care you deserve.
About the ELPs
What's an ELP?

Endorsed Local Providers (ELPs) are licensed insurance agents who live and work all over the country. They partner with Ramsey because they believe the same thing we do: that getting the right long-term care insurance is an important part of protecting your financial future. That's why we trust them to serve our customers!


Learn how Ramsey Solutions helps people take control of their finances. Or take a minute to meet our founder, Dave Ramsey.

Are these pros independent, or do they work for a specific company?

Independent. They can compare long-term care insurance quotes from multiple local and national insurers to find you the best coverage.

Why work with pros Ramsey recommends?

They're reliable, so they'll be there when you need them—from shopping for quotes to helping you file claims. And they've got the heart of a teacher, so they'll actually help you understand your long-term care insurance.

Does working with an ELP cost extra?

Nope! You just pay your insurance premium like normal—no catch, no extra costs.
Ready to Get Started?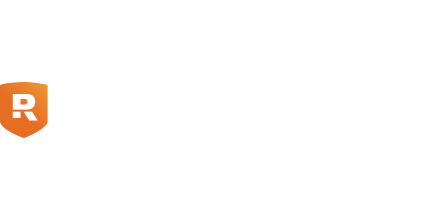 Only pros and providers who do whatever it takes to help you win earn the RamseyTrusted shield. And when it comes to insurance, these folks are determined to get you the coverage you need and nothing you don't. Seriously—we'd send our moms to them (and most of us have).