How This Budgeter Used EveryDollar to Grow a Successful Business
5 Min Read | Aug 26, 2021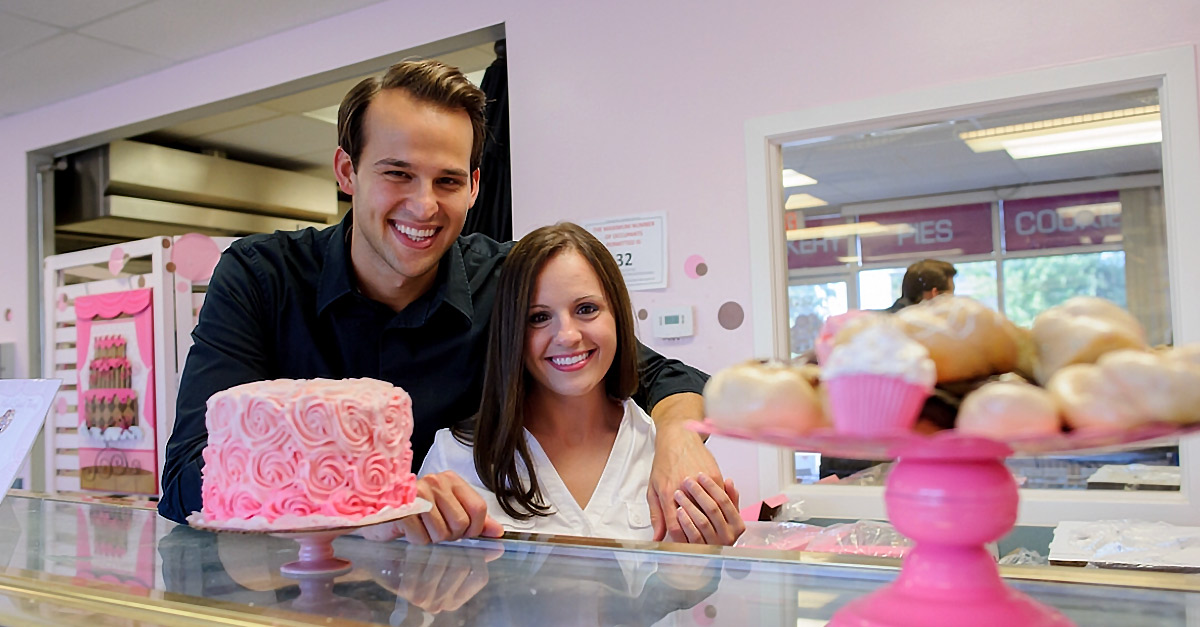 Jennifer wasn't quite sure what she was getting herself into when she launched her business five years ago. "I started it the absolute wrong way," she admitted.
She might not have known all the ins and outs of entrepreneurship, but she did know a thing or two about baking. "I started this little business out of my home," she explained. It was the most wonderful time of the year, and she decided to make chocolate-covered cookies and decorate them to look like Christmas characters.
Little did she know this decision would change her whole life.
How Budgeting With EveryDollar Helped This Business Owner
"My business started out small," Jennifer said. "I was taking little orders here and there from friends and family—nothing crazy since I was working out of my house." But when she saw a bakery pop up for sale in a location not too far from where she lived, she pounced at the opportunity.
Unfortunately, her business wasn't profitable enough to buy the property. "I went into a lot of debt," she said. "My parents took out a loan to purchase the bakery, and I took out a lot of credit card debt to pay for everything else."
And because she was spending on credit cards, she admitted she bought way more than she really needed. "It was a sad beginning because I was so passionate about my business," Jennifer said. "But I was constantly stressed out about the finances."
To make matters even more complicated, she was in the early stages of a relationship with her now-husband. "The whole time I was digging this hole," Jennifer said, "I was dating this wonderful young man who had no debt at all."
By the time they got married, she had accumulated more than $50,000 in debt. "I was in over my head," she said. "I couldn't afford to pay myself. I had no idea how much I was spending, and I didn't have a budget—for myself or the business."
It didn't take long for them to see that something needed to change.
As soon as they got home from their honeymoon, they made a household budget. It only took two short months for them to see just how much of a difference that one small change could make—not only on their bank accounts, but also on their stress levels.
After seeing how much better things were once they started living on a budget, Jennifer decided to create a second budget—this time, for her business. "I created an EveryDollar account and put in electricity, supplies, labor, team members . . . anything that fell under the business went into that budget," she said.
Jennifer strongly believes that budgeting for her business changed everything. "Last year was the first year I knew we could make it," she admitted. "Budgeting saved my business."
Today she not only has a thriving bakery, but she also saved a business emergency fund. Now if one of her appliances breaks down, she doesn't have to panic or turn to a credit card in a pinch. She can just pull from her emergency fund and keep moving forward—stress-free.
On top of everything, she and her husband are now debt-free. They paid off student loans, a car loan, and all of the business debt—including multiple credit cards. "EveryDollar makes it easy to see how much money you have leftover at the end of the month," Jennifer explained. "If we wanted to pay $700 extra toward our debt one month, we could quickly see what it would take to reach our goal."

Budget every dollar, every month. Get started with EveryDollar!
One of their biggest takeaways while paying off debt was that carrying cash helped them spend less. "In order to stick to our food budget, we would take cash to the grocery store," Jennifer explained. They walked in with a set amount and knew they needed to stick to that amount (or less). "Normally someone walks into a store with a card and can spend as much as they want, even with debit cards. So paying with cash was super helpful for us."
They kept track of their progress with a debt thermometer. "It helped us focus every day and kept us motivated," she said. "And EveryDollar helped us stay on track with our spending. It helped us make sure we weren't going over budget. And if we were under budget, we knew we had extra money to put toward our debt," she explained. "It helped us stay energized. With EveryDollar, that extra money just stares you in the face and says, 'Here I am, put me somewhere!'"
Long gone are the days of financial stress, sacrifice and penny-pinching. "Today most of our conversations are about what we can do now," she said. "We're working to get our emergency fund fully-funded. And we're looking forward."
They're both more excited about the future than ever before. "We're so hopeful," Jennifer said. "We talk a lot about giving now that we're debt-free. EveryDollar has transformed the way we budget and manage our money. It's been amazing for us."
Make your money goals a reality with an EveryDollar budget. It's free and takes less than 10 minutes to set up.
Did you find this article helpful? Share it!