Budget.
Maybe just looking at that little six-letter word makes your stomach churn. One glance and you have visions of oversized calculators, complicated spreadsheets, and confusing formulas that make your head spin.
But what if you could budget without all that hassle?
Good news: You can! With the EveryDollar app, budgeting is easy. In fact, even if you've never made a budget in your life, you (that's right—you!) can create a plan for your money in three simple steps. And the best part—it only takes 10 minutes.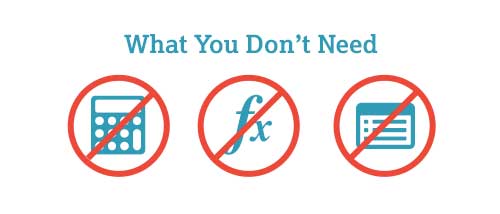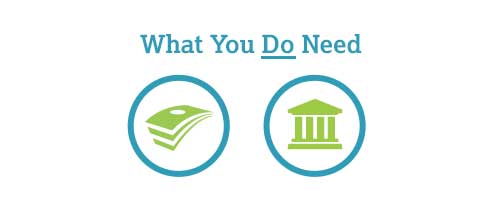 Easy as 1-2-3
Once you've got your EveryDollar account and your bank information, you're ready to dive in.
All you need to do is follow these three simple steps. Make sure you follow them in order—no skipping ahead to the end!
1. List your income
Plug in your monthly take-home pay at the top of your EveryDollar budget. This includes all the money you plan to receive for the month: paychecks, side jobs, gifts—the whole shebang! If you aren't sure what your monthly income is, look over your bank statements from the last few months to see.

Start budgeting with EveryDollar today!
Pro tip: If you work on commission or don't always know how much money you're going to make, estimate low and adjust your numbers once you bring home the bacon!
2. Give every dollar a name
Now that you've got your income at the top, it's time to list out your monthly expenses. Plug in all the places you spend money—starting with the basics. Think about things like groceries, housing costs, utilities, and insurance. Once you've got the necessities down, start making categories for the fun stuff, like restaurants, date nights, and entertainment.
Pro tip: Consider creating categories for things like Christmas gifts and birthday presents ahead of time. If you set aside a little each month, you will have a hefty amount saved up when it's time to go shopping.
3. Track your spending
You're almost done!
The last step is the easiest one yet. Every time you spend money, record it in your budget. If you swing by the grocery store on the way home to pick up dinner, add that to your budget. As you add transactions, your EveryDollar budget will update to show you how much you've spent in each category—and how much you have left to spend.
Pro tip: Sign up for a Ramsey+ free trial and get the premium version of EveryDollar—where your transactions stream automatically from your bank. Goodbye, paper receipts! Ramsey+ lets you drag and drop your transactions instead.
Congratulations—you just created a budget! And the best part is that you didn't need a calculator or any complicated formulas. You didn't even have to open a spreadsheet! It really is as easy as 1-2-3.
Don't have an EveryDollar budget yet? No problem. It's free to create your budget and takes less than 10 minutes.