Is the Housing Market Cooling Down? Here's What This Means for You
11 Min Read | Sep 11, 2023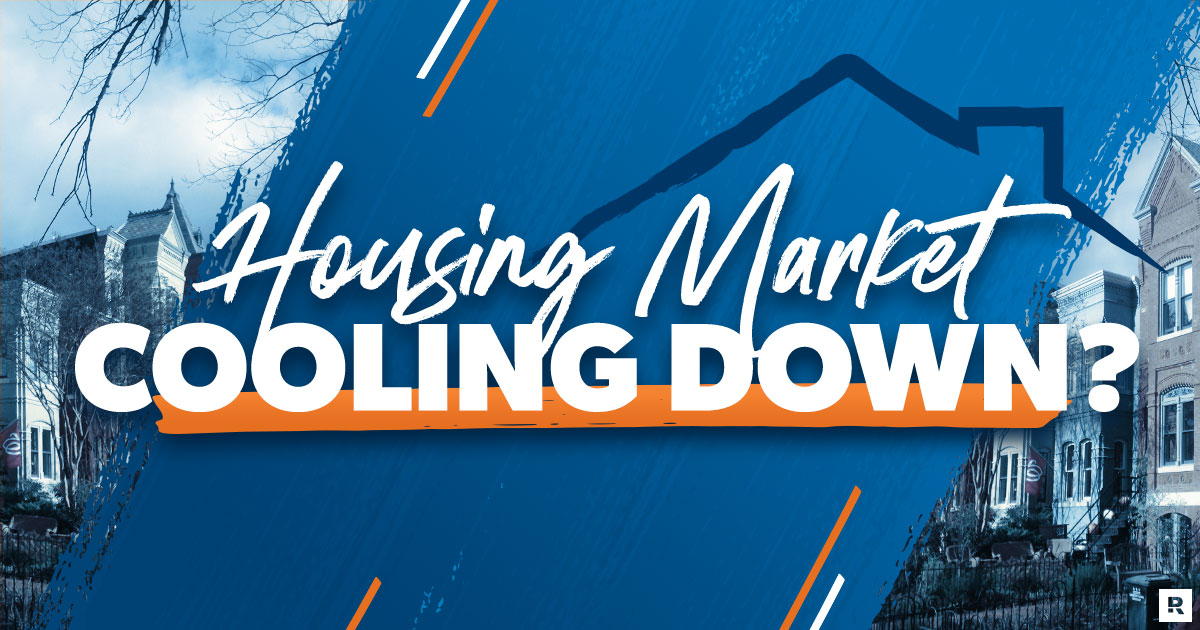 Are you in the market for a new home, wondering if the housing market explosion has died down yet? Or are you one of those (super cool) people who just loves a good economics discussion? Either way, we've got you covered!
Here's some good news for all you home buyers: Yes, the housing market in the U.S. is cooling down. Truth is, the market has been slowing down for a little while now—but when your starting point is the ridiculously fast-paced market of just a couple years ago, there's a lot of room for cooling down.
At this point, you probably have a few questions, like: How do you know the housing market is cooling down? Or, Why is the housing market cooling down? So let's dive into both of those questions using the newest data from experts who know this stuff like the back of their hands.
Unless otherwise noted, all data points below come from Realtor.com's most recent Monthly Housing Market Trends Report.1
Early Signs the Housing Market Is Cooling Off
We'll start with that first question, "How do you know the housing market is slowing down?"
It can be difficult to assess and make predictions about the real estate market, but there are a few reliable trends that almost always accurately point to a cooling market. Those trends are . . .
Slower home price growth
Increasing inventory
Homes spending more time on the market
Less home-seeking activity
Sellers lowering their asking price
If you're a little bit overwhelmed at this point and wondering what all that stuff has to do with whether the housing market is cooling down, don't worry. We'll break everything down so you can see how it all works.
And by the way: There's a difference between a housing market that's cooling and one that's crashing. When the housing market is cooling, it just means buying activity is slowing down—which is often a really good thing. There's no need to panic!
Slower Home Price Growth
We've come to our first encouraging statistic: The growth of home prices is slowing down. Even though home prices are still going up year over year, it's not happening nearly as quickly as we saw when the market was red-hot right after the pandemic. And month to month, we've actually seen prices dip.
In January 2023, the median listing price in the U.S. hit $400,000. That marks an 8% increase from the median listing price we saw in January 2022, which is lower than the 10% price increase from 2021–2022. And both of those numbers are way lower than the 17% growth rate we saw from April 2020 to April 2021.2
Moral of the story? Home prices are still rising (like they almost always have), but the growth is continuing to slow down.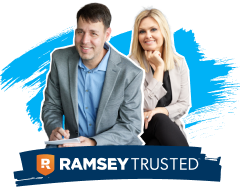 With the right agent, taking on the housing market can be easy.
Buy or sell your home with an agent the Ramsey team trusts.
Connect for Free
Cities With the Highest Price Growth
Now, some housing markets are continuing to see rapid price increases. These cities have seen the highest price growth in the past year:
Memphis – 47%
Milwaukee – 44%
Miami – 19%
Virginia Beach – 18%
Kansas City – 18%
Cities With the Biggest Price Drops
But on the flip side, some cities are seeing home prices drop—not just slow down. Here are the biggest price drops from the past year:
New Orleans – 6%
Denver – 6%
Las Vegas – 5%
Austin – 5%
Sacramento – 5%
Increasing Inventory
Let's pause for a second and remind ourselves of a really important concept when you're talking about any kind of economic market: supply and demand. When there's a lot of demand but not much supply, prices go way up. That's what happened to the housing market during the last few years.

Find expert agents to help you buy your home.
These days, things are looking supply is on the rise. In January, the total number of active listings in the U.S. was up a whopping 65.5% from the year before. That's amazing news for buyers!
Now, the number of active listings in January was still 43.2% lower than the average from 2017–2019, which means the housing market still has fewer homes for sale than it did before the pandemic. But this trend is still a really big deal, since it means buyers should continue seeing more homes to choose from and less competition.
Let's see what that's looked like in some popular cities over the last year.
Cities With the Most Inventory Growth
Nashville – 304%
Austin – 260%
Raleigh – 255%
Tampa – 209%
Dallas – 199%
Keep in mind, not every housing market is seeing an increase in homes for sale. For example, inventory in Hartford, Connecticut, was down 8%. But in most markets, including 49 of America's 50 biggest metro areas, the inventory situation is getting a lot better.
Homes Spending More Time on the Market
If you don't remember what it was like to sell a house in the red-hot market from a couple years ago, here's a quick refresher. Because of low supply, the few houses that were for sale had lots of competition, and most got flooded with offers almost immediately. That led to crazy bidding wars, super-fast sales and—you guessed it—higher prices.
These days, things are a lot different. The average home spent 75 days on the market in January 2023. Not only is that a massive change from the bidding wars of two years ago—it's also 13 days more than it took to sell a house in January 2022.
As home sales keep slowing down, sellers will see their houses sitting on the market longer, and buyers will have more time to think about an offer before they jump in with both feet.
Less Home-Seeking Activity
One of the surest signs the housing market is cooling off? People aren't showing as much interest in buying homes. And we're definitely seeing some of that.
How do we know? For one, fewer people are applying for mortgages. The number of mortgages issued in the United States fell 62.3% between the fall months of 2021 and 2022.3 Another sign of how many—or how few—people are interested in buying a home is how many showings real estate agents are completing. On that front, the number of showings recorded in December 2022 was 32.2% lower than one year earlier.4
Sellers Lowering Their Asking Price
There's one last key indicator of a cooling housing market we need to peek at: the number of sellers who are lowering their asking price.
Here's why that helps us see whether the housing market is cooling down: In a cooler market, there are fewer buyers and more homes to choose from. Because of that, sellers are way more likely to lower their asking price at some point in the process so they can get a leg up on the competition.
And these days, we're seeing that exact scenario play out more and more. In January 2023, 15.3% of home sellers had to reduce the price of their home—a 9.3% increase from last year. In fact, every single one of the 50 largest U.S. housing markets saw more price cuts in January 2023 than they did a year earlier.
Considering that 28% of buyers paid more than the asking price in 2021, we've definitely come a long way.5
Cities With the Biggest Increase in Price Cuts
Phoenix – 24%
Austin – 23%
Tampa – 20%
Dallas – 17%
Jacksonville – 17%
If you're looking to buy a home, this is music to your ears! After all, it's hard to be upset about reduced prices. And if the price cuts continue, prospective home buyers will gain more negotiating power.
Why Is the Housing Market Cooling Off?
Okay, so we've taken a look at some of the biggest signs of a housing market cooldown, and they all point to one conclusion: Yes, the housing market is cooling down.
While the stats we just looked at showed us how the housing market is cooling down, we still have another question left to answer: Why is the housing market cooling down? There are two main reasons.
Rising Interest Rates
Reason 1: Mortgage interest rates have been going up since early 2022. In February 2023, the average rate for a 15-year fixed-rate loan rose to 5.51%, up over 2% from the year before. Rates for 30-year loans jumped to 6.32%.6 Holy smokes!
Why are interest rates rising? The Federal Reserve raised their interest rates several times in 2022, and those raises are affecting the housing market.
Rising Monthly Payments
When interest rates go up, so do mortgage payments—and those higher payments are the second major reason behind the housing market cooldown. Here's what we're talking about:
Let's say two couples took out 15-year fixed-rate mortgages. Both couples bought homes worth $300,000 and put 20% down. John and Paula got their mortgage in February 2023 at 5.51%. But since Jason and Missy got their loan a year earlier, their rate is just 3.15%.
| | | |
| --- | --- | --- |
| | John and Paula | Jason and Missy |
| Interest Rate | 5.51% | 3.15% |
| Monthly Payment | $2,462 | $2,175 |
| Total Cost of Interest | $113,160 | $61,500 |
You can see in those numbers, which come from our mortgage calculator, that John and Paula are paying $287 more per month than Jason and Missy. That's a big chunk of change—we're pretty sure they'd rather spend that money on gas, groceries or a concert!
Even if $287 per month doesn't sound that bad, did you notice how it adds up over 15 years? Take a look:
$113,160 interest – $61,500 interest = $51,660
Yep, you read that right—John and Paula will pay over $50,000 more interest than Jason and Missy. That's almost twice as much!
Tips for Buying a Home in a Cooling Market
But even with the rising interest rates and monthly payments, a cooling market like the one we're in right now is a great time to buy a home! After all, you can always refinance down the road when rates go back down
Just make sure you follow these tips for buying a home in a cooling market—that way, you'll know for sure you're getting a good deal.
Get a mortgage preapproval. This way, you have proof from a lender that they're willing to work with you. Getting preapproved will show sellers you can back up your offer with real money, which will put you in a much more competitive position.
Stick with your budget. We know it's frustrating to look for a home, only to see the ones you want are all outside your price range. But buying a house you can't afford turns the blessing of homeownership into a curse real quick. Stay patient and keep your mortgage payment to 25% or less of your monthly take-home pay! If you're dealing with an expensive housing market, you might need to step back and reset your expectations.
Choose the right mortgage. The only home loan we recommend is a 15-year fixed-rate mortgage. It's the cheapest, quickest way to own your house outright—other than paying with cash. And whatever you do, don't fall for an adjustable-rate mortgage—no matter what the lender says! They're a trap that'll likely have you paying double-digit interest rates.
Work with a pro. Whether you're in a hot market, a cold one or somewhere in between, buying a house can be stressful. So partner with an experienced real estate agent (like one of our RamseyTrusted pros). A good agent will walk you through all the complex details to close on a home—no matter what the housing market looks like!
Stay on Top of the Trends With a Pro
Here's the deal: Stats like the ones we've looked at are always reliable, but they don't always tell the whole story. After all, things can change quickly in the real estate world. Plus, what's happening in the housing market in California can be very different from what's going on in Iowa, and what's going on in Iowa could be very different from what's going on in your area.
That's why it's important to work with an experienced real estate agent who can help you navigate trends in your area. Whether you're a first-time home buyer trying to make sense of it all or a seller looking to get the best price for your house, working with one of our RamseyTrusted agents will help you reach your goals. We back these top-notch pros because we know they'll super-serve you.
Did you find this article helpful? Share it!