Total Cost Breakdown
We've covered a ton of ground! That's why we want to help you make sure nothing slips through the cracks—like unexpected housing costs. So, let's walk through a simplified budget of everything that goes into buying and owning a home so you can step into homeownership with confidence.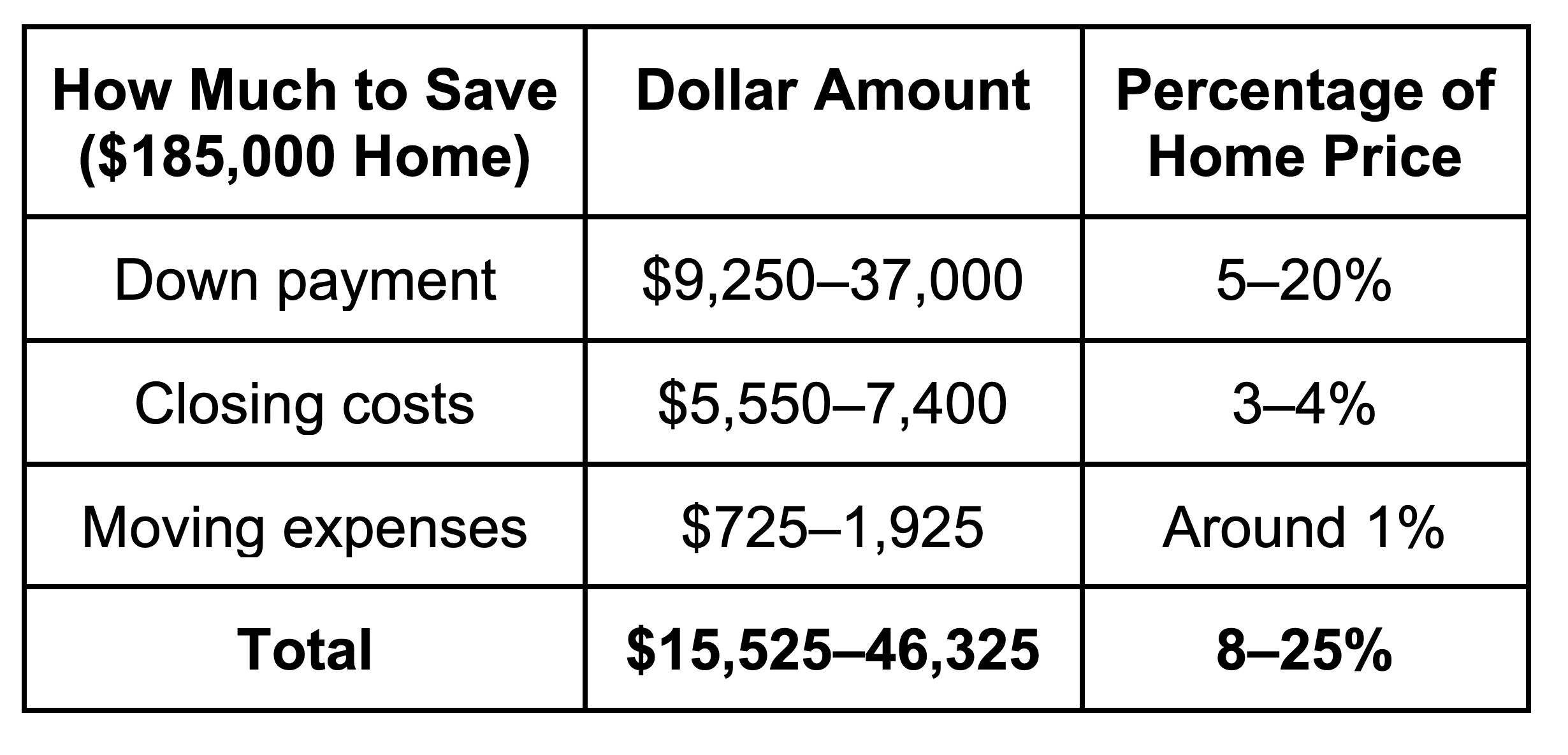 When you break down each home-buying cost, it's easier to see why you need more than just a down payment saved up to purchase a house. Never steal from your hard-earned down payment amount to pay for closing costs and moving expenses—that'll only eat into your equity and add more interest.
Now let's say you chose our recommended 15-year fixed-rate conventional loan to purchase the $185,000 home from our previous example. Let's see what monthly house payments look like after you purchase the home. If you had a 5–20% down payment, your total mortgage amount would be $148,000–175,750. Here's how the monthly payments would break down: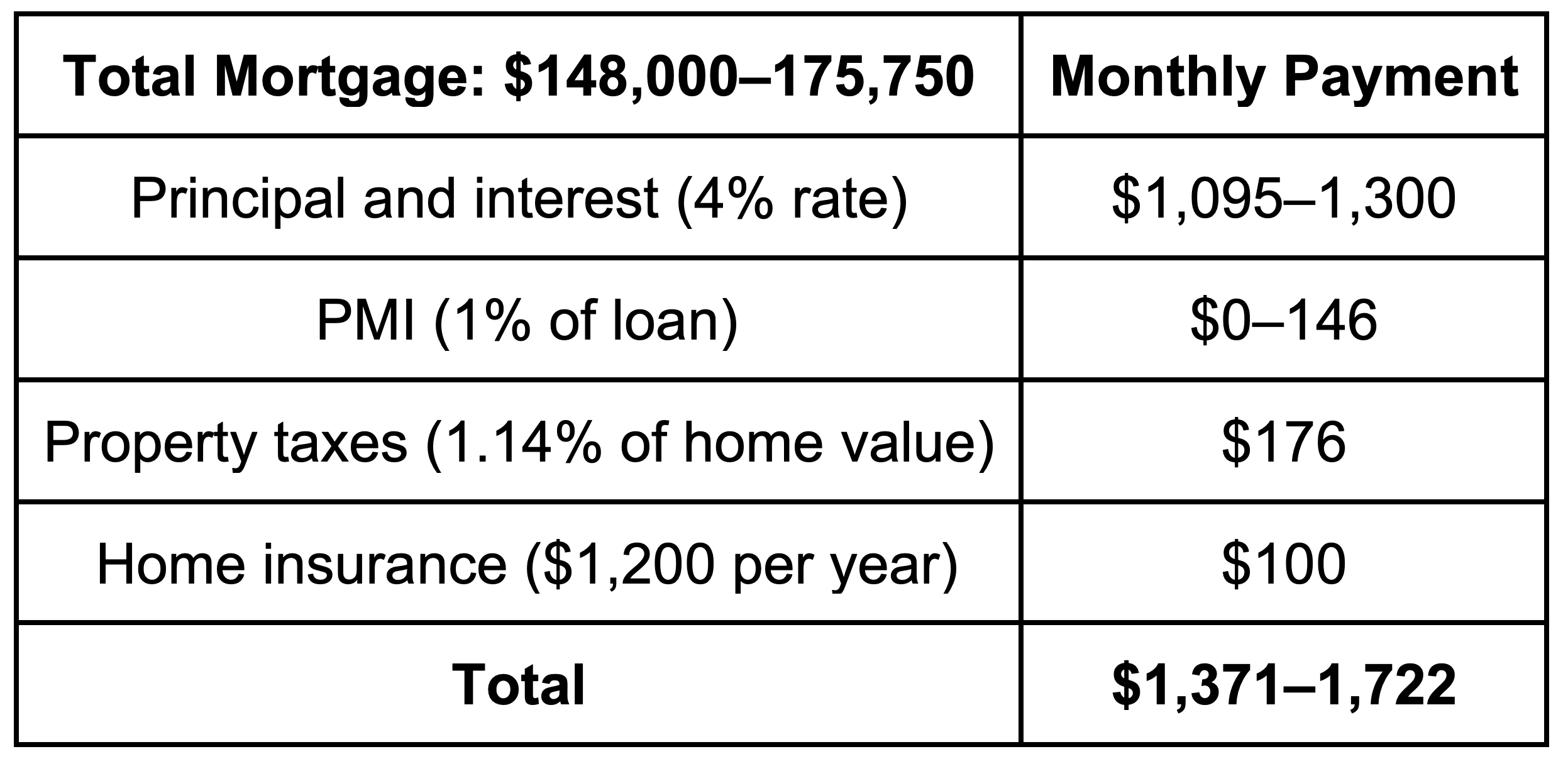 The biggest thing to remember here is that your monthly house payment isn't just made up of principal and interest—it also includes property taxes and homeowner's insurance. And don't forget that it could also include private mortgage insurance (PMI) if you put down any less than a 20% down payment.
HOA and Home Maintenance
Aside from your mortgage, if you happen to buy a home that's part of a homeowners association (HOA), membership fees could be around another $250 per month!6
And remember, homeownership means you're on your own when it comes to things like home maintenance. No more calling up the landlord to fix the air conditioning. It's up to you to either fix it yourself or budget for a pro to fix it for you. Home maintenance can cost $1,100 or more per year.7 So make sure you have room for it in your budget.
The End
That's right, folks! You did it. You're done. You now have what it takes to buy an affordable home you love. If you follow this guide on your home-buying journey, you'll avoid common money mistakes and start building wealth that will help you leave a legacy.