Looking for somewhere to live with a major outdoors scene, lots of business opportunities, no state sales tax, and gas station attendants who will pump your gas for you? (Yep, that's still a thing.) Oregon is the destination for you.
If you're considering a move to Oregon, you'll need to make sure you pick a city that fits your budget, personality, and any other needs you and your family have. So, to give you a peek at some of your options, let's take a look at seven of the best places to live in Oregon.
Where Are the Best Places to Live in Oregon?
The best place for you and your family to live in Oregon (or anywhere else for that matter) will depend on your individual situation and preferences. You may really like the idea of living in a quiet town with a beautiful lakeside view, or you may be the type that can't survive without skyscrapers and a sizzling nightlife. You may be looking for a great retirement destination, somewhere to raise a family or a place to launch your career.
As you go through this list, think about which cities are the best fit for you.
Bend
First up on our list of best places to live in Oregon is Bend, a lovely city that's great for raising a family. Bend may not be the cheapest city on this list, but it's full of charm. Picture the kind of place where kids ride their bikes to school and enjoy summer weather that's not too hot or humid—that's Bend for you. In Bend, you'll also find loads of entertainment options for folks who love the outdoors, including Mt. Bachelor Ski Resort and plenty of places to hike.
And to put the icing on the cake, Dogster Magazine named Bend the #1 dog-friendly city in the U.S. just a few years ago.1 So if you've got some puppers in your family, chances are they'll love Bend as well.
| | |
| --- | --- |
| Population* | 102,0792 |
| Median Household Income | $82,1023 |
| Median Home Listing Price | $872,0004 |
| Median Rent | $2,5005 |
*Data in tables collected in June 2023.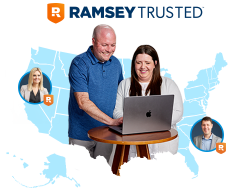 Don't buy or sell without an agent you can trust.
There are RamseyTrusted real estate agents all over the country who are ready to help you win.
Find a Local Agent
Corvallis
Corvallis is a city in the Willamette Valley (pronounced Will-AM-it) that's home to Oregon State University, which means the city is full of all the classic college-town staples—great restaurants, coffee shops, bookstores and sporting events. And while there's not much of a nightlife in Corvallis, you can always make the 90-minute drive north to Portland if that's what you're looking for.
Plus, Corvallis is just over an hour away from the Oregon coast, which means you're never more than an afternoon car ride away from hearing the waves crash and soaking up some sun (as long as it's summertime—those beaches can get chilly during the winter months!).
| | |
| --- | --- |
| Population | 59,4076 |
| Median Household Income | $58,3157 |
| Median Home Listing Price | $571,6008 |
| Median Rent | $1,9459 |
Salem
Up next: Salem, Oregon's capital city. Salem is located in northwest Oregon, and it's just an hour-long drive away from some of the state's other top destinations—including Eugene and Portland. Salem's cost of living is higher than the national average, but it's a great city for families who can afford to live there, and it's filled with fun things to do.

Find expert agents to help you buy your home.
You can go kayaking on the Willamette River, enjoy a day with the kiddos at the Enchanted Forest Theme Park, tour the Oregon State Capitol building, or even go scuba diving. Salem is also home to a very nice public library system, and it's just 17 miles southeast from Mt. Angel, Oregon, home of the annual Mount Angel Oktoberfest.
How do you know whether you can afford to live in Salem? If your monthly housing payment is less than 25% of your take-home pay, you should be in the clear! Our free mortgage calculator can help you get a better idea of exactly how much house you can afford.
| | |
| --- | --- |
| Population | 177,72710 |
| Median Household Income | $63,92711 |
| Median Home Listing Price | $468,50012 |
| Median Rent | $1,55013 |
Eugene
Oregon's biggest college town is next on our list. Eugene is home to the University of Oregon, which means the city is bursting with youthful energy and things to do. Want to cheer on the Division I Ducks? You'll have plenty of chances to do that throughout the year at football, basketball and baseball games—plus, UO boasts one of the country's best track and field venues in Hayward Field. Want to get off campus? Spend part of your weekend at the Eugene Saturday Market, a massive outdoor market complete with live music, an international food court, and loads of handmade artisan goodies.
Like Salem, Eugene's cost of living isn't the cheapest—to be precise, it's 14% more than the national average.14 But it's a great place to live if you can afford it.
| | |
| --- | --- |
| Population | 175,10215 |
| Median Household Income | $59,33816 |
| Median Home Listing Price | $500,00017 |
| Median Rent | $1,75018 |
Hillsboro
Wanting to find a place to live in Oregon that provides access to Portland's sports teams, airport and robust business environment without making you endure a super high cost of living and major issues with crime? Hillsboro may be just the place for you.
Since Hillsboro is just 20 miles west of Portland, its residents are always just a short car ride (or rail service ride) from the big city. That means the Portland Zoo, the Portland Trailblazers (and Timbers) and Portland International Airport are all well within reach.
Hillsboro also provides easy access to the many tech companies that make up Silicon Forest—Oregon's version of Silicon Valley. One of the biggest Silicon Forest companies, IBM, actually has its headquarters in Hillsboro. That means Hillsboro residents always have plenty of job opportunities.
On top of all that, Hillsboro is on the watershed of the Willamette River, and Money magazine named it one of the best places to live in all of America in 2023.19
| | |
| --- | --- |
| Population | 106,65120 |
| Median Household Income | $97,43621 |
| Median Home Listing Price | $579,50022 |
| Median Rent | $2,21023 |
Beaverton
Business is also booming in Beaverton, the home of Nike's world headquarters. Beaverton is even closer to Portland than Hillsboro—just 7 miles west—which means it provides affordable housing and super easy access to Portland's Silicon Forest businesses, like Columbia Sportswear and Google.
Considering that the cost of living in Portland is a whopping 23% higher than the national average, living 10 minutes away in Beaverton instead of the big city would save you a ton.24
| | |
| --- | --- |
| Population | 98,20425 |
| Median Household Income | $76,52026 |
| Median Home Listing Price | $549,90027 |
| Median Rent | $1,89528 |
Lake Oswego
So here's the deal with Lake Oswego: It's a super expensive place to live. That means, if you're a young professional looking to start your career or newlyweds planning to start a family, it's probably not the best option for you. But if you're looking for one of the best places to retire in Oregon—or you make a really good income and can afford the steep housing costs—then Lake Oswego could be a dream city for you.
Named for Oswego Lake, the beautiful 400-acre lake in the center of the city, Lake Oswego is the kind of place you'd find on the cover of a magazine. Yep—it's that pretty. If you're moving there, you'll have plenty of homes to choose from right on the edge of the lake, and plenty more a little further back that still offer a stunning view. Lake Oswego is also home to a whopping 24 parks and a lovely downtown area that doubles as a business district with plenty of shops and restaurants to boot.
Again, your bills won't be cheap if you settle down in Lake Oswego, and you should not move there if you can't afford the cost of living. But if you can afford it, and it makes sense for your family, enjoy.
| | |
| --- | --- |
| Population | 40,39029 |
| Median Household Income | $120,58530 |
| Median Home Listing Price | $1.2 million31 |
| Median Rent | $2,63032 |
Ready to Move to Oregon?
If you're ready to pack up and head west to the Beaver State—yep, that's Oregon's nickname—your next steps are to get your move organized and work with a real estate agent.
Why? Because an agent will help you find the right house, walk you through the complicated paperwork, and keep things moving smoothly even if something goes wrong.
For a fast and easy way to find top-notch Oregon agents in any of the cities on this list, try our RamseyTrusted program. The agents we recommend will serve you with excellence and make sure you wind up in a home that's a good fit for you and your family.
Connect with a RamseyTrusted agent today.
Frequently Asked Questions
What are the prettiest places to live in Oregon?

The prettiest place to live in Oregon may very well be Lake Oswego, a city with a population of over 40,000 that surrounds a beautiful 400-acre lake. Beauty comes with a price, though—the cost of living in Lake Oswego is pretty steep. For a more affordable alternative that's also very pretty, Bend, Oregon, is another great choice.

What is the best place in Oregon to live for families?

Bend and Beaverton are both great cities in Oregon for raising families. Bend is a charming city with lots of fun activities for families and kids. Beaverton has low housing costs, lots of job opportunities, a quality school system, and it's just a short drive from Portland.

What are the best places in Oregon to live for young adults?

Oregon has two major college towns, and young adults would fit in well in either one of them—Eugene is home to the University of Oregon, and Oregon State University is in Corvallis. Beaverton and Hillsboro are also good options for young adults, since they're more affordable than some of Oregon's bigger cities and right in the center of Silicon Forest's many business opportunities.
Did you find this article helpful? Share it!