Retirement is a time for you to enjoy what you love—whether that's traveling, spending time with family, or serving your community. If you want to live your retirement dream, you need a plan. And knowing the best cities to retire can help you make your hard-earned dollars go farther when you're ready to put your plan into action.
So, what makes for a good retirement city? Two of the most common factors include the cost of living and quality of life. Some others include:
Tax rates
Housing costs
Quality of health care
Overall happiness of residents
Climate
With those factors in mind, check out some of the best cities to retire.1 For each one, we've included a brief description, a short list of stats and a special feature that distinguishes each city from the rest.
Let's take a look!
Top 14 Best Places to Retire in the U.S.
Lancaster, Pennsylvania
If you like variety, Lancaster is a dream town for retirement. It bundles farmland, suburbs and a lively downtown area all into one. You can also visit the Amish communities where folks get around on horse and buggy and live without public electricity. Don't worry, social butterflies, the downtown area features monthly arts and music festivals. Lancaster also has a winter mountain resort, hiking trails, corn mazes, tractor pulls and even a notable dog park.
Taxes: No tax on income from pensions and Social Security benefits2
Median Home Price: $226,500
Median Monthly Rent: $1,0503
Average Temps: 76 degrees / 31 degrees
Average Annual Rainfall: 44 inches4
Special Feature: Oldest Amish settlement in the U.S.
Pensacola, Florida
White sand beaches and emerald water—what's not to love about Pensacola? Located in the Florida Panhandle bordering Escambia Bay and Pensacola Bay, Pensacola is also known for world-class fishing. And when you're recovering from fun and sun in the Gulf of Mexico, Pensacola's historic downtown, with its brick-paved sidewalks, has plenty of shopping and restaurants. Founded by the Spanish in 1559, Pensacola was the first European settlement in the United States. And each June the city celebrates its diverse Spanish, French and British history with a 10-day heritage celebration.5
Taxes: No state income tax6
Median Home Price: $200,800
Median Monthly Rent: $1,0467
Average Temps: 81 degrees / 53 degrees
Average Annual Rainfall: 57.7 inches8
Special Feature: The Blue Angels precision-flying team is based at the Naval Air Station Pensacola.
Naples, Florida
Along the shores of the Gulf of Mexico, Naples can be found soaking up the sun in the southwest corner of Florida. The city offers miles of fine white "sugar" sand beaches, calm waters and perfect weather. Naples has plenty of golf courses, exquisite shopping and fine dining. Nature lovers can head up to the Audubon Corkscrew Swamp Sanctuary to explore protected wetlands and native wildlife along a boardwalk trail or from the observation tower. Naples also provides some of the best dolphin viewing opportunities in the area. And for the artsy ones, there's the Baker Museum, Naples Philharmonic and free jazz concerts at Cambier Park.
Taxes: No state income tax9
Median Home Price: $345,000
Median Monthly Rent: $1,37410
Average Temps: 82 degrees / 65 degrees
Average Annual Rainfall: 39 inches11
Special Feature: Naples Winter Wine Festival—one of the most successful charity wine auctions in the country—raises millions of dollars for children's charities every year.
Asheville, North Carolina
Surrounded by the Blue Ridge Mountains of western North Carolina is a land of cool mountain air and breathtaking views—yup, we're talking about Asheville. Now, if you have a creative itch, you'll love Asheville. The place is jam-packed with art galleries, museums, historic architecture and artists' studios—like the ones at the colorful River Arts District. Plus, there are over 100 different local craft breweries. But if you're someone who likes it quiet, you can enjoy hiking at the Great Smoky Mountains National Park and the Pisgah and Nantahala national forests—just do yourself a favor and look out for black bears.
Taxes: No tax on income from Social Security12
Median Home Price: $278,750
Median Monthly Rent: $95313
Average Temps: 72 degrees / 35 degrees
Average Annual Rainfall: 46 inches14
Special Feature: The historic Biltmore House is the largest privately owned house in the U.S.15
Sarasota, Florida
Sarasota often ranks among the top cities to retire. Located just below Tampa, Sarasota offers all the outdoor fun you'd expect, like boating, fishing and beach activities. Speaking of beaches, Sarasota's are praised for their clear, warm water and fine, white sand. Also, the city tends to lean more toward accommodating older folks by providing a ton of activities like golf and shopping. Let's just say you'll definitely find plenty of things to enjoy in this city.
Taxes: No state income tax16
Median Home Price: $387,600
Median Monthly Rent: $1,25917
Average Temps: 82 degrees / 62 degrees
Average Annual Rainfall: 40 inches18
Special Feature: Some of America's best beaches, including Siesta Key Beach
Harrisburg, Pennsylvania
Located on the banks of the Susquehanna River (we think we spelled it right), Harrisburg is the capital of Pennsylvania. It has a small-town feel, but it's just a short drive to big cities like New York, Washington, D.C., and Pittsburgh. Harrisburg has undergone a revitalization in the last few years, and that includes adding lots of building-sized murals. The city is also close to Hershey (aka Chocolate City) and Gettysburg National Military Park. If you're a sports fan, you can drive across Market Street Bridge to City Island in the Susquehanna River to catch a Harrisburg Senators Minor League Baseball game.
Taxes: No tax on income from pensions and Social Security benefits19
Median Home Price: $298,800
Median Monthly Rent: $97020
Average Temps: 76 degrees / 30 degrees
Average Annual Rainfall: 43 inches21
Special Feature: Pennsylvania's capitol building includes a dome that's a replica of St. Peter's Basilica.
Ann Arbor, Michigan
If you're more of a Northerner at heart, you probably want to retire in a city that experiences all four seasons. Well, Ann Arbor might be the retirement city for you. Just west of Detroit, this Midwestern city is home of the University of Michigan—which greatly influences its charming, walkable, college-town vibe. You can stroll past restaurants, bars, bookstores and gift shops or cheer on local sports teams at big college game events. The change in seasons allow for year-round outdoor activities, like mountain biking, kayaking, ice skating and snowshoeing. Also, the hospitals and medical care centers are praised for being among the best in the country.22
Taxes: Social Security benefits are not taxed23
Median Home Price: $270,600
Median Monthly Rent: $1,16124
Average Temps: 73 degrees / 24 degrees
Average Annual Rainfall: 37 inches25
Special Feature: Michigan Stadium, the largest sports stadium in the U.S., can hold over 107,000 spectators26
Daytona Beach, Florida
Although probably known best for the Daytona International Speedway, which hosts NASCAR's famous Daytona 500, Daytona Beach offers plenty of other things to do. Some pastimes are especially nice for retirees, like fishing, golfing, and visiting museums and performing art centers. And of course, there's the beach. During the winter months, the sun and sand bring travelers who are looking to escape the cold weather elsewhere. But trips to the beach are especially convenient because you're allowed to drive cars on the beach in certain areas.27
Taxes: No state income tax28
Median Home Price: $339,100
Median Monthly Rent: $1,12729
Average Temps: 81 degrees / 60 degrees
Average Annual Rain: 41 inches30
Special Feature: Most famous race in NASCAR, the Daytona 500
Charleston, South Carolina
Charleston is filled with historic homes, churches and other buildings. Walking its streets can feel like you're stepping back in time. The city's Waterfront Park is a great place to take in views of sailboats in Charleston Harbor and Fort Sumter (where the first shots of the Civil War were fired). The Old City Market is the place to shop for crafts from local artisans. And don't forget the low-country food that's a staple in South Carolina coastal towns. (Shrimp and grits, anyone?)
Taxes: Social Security benefits are not taxed31
Median Home Price: $448,600
Median Monthly Rent: $1,19732
Average Temps: 81 degrees / 51 degrees
Average Annual Rainfall: 48 inches33
Special Feature: Boone Hall is one of America's oldest working plantations.
Nashville, Tennessee
Nashville is full of life! Day or night, the Broadway strip features live music performed by some of the best aspiring musicians in the world. Also, you never know when you might bump into some of the music industry's brightest stars like Taylor Swift, Luke Bryan, Carrie Underwood or Keith Urban. If music isn't your thing, don't worry. You can cheer on the city's two pro sports teams: the NHL Predators and the NFL Tennessee Titans. Want a break from all the noise? Take a short trip to nearby Franklin for a more small-town atmosphere.
Taxes: No state income tax34
Median Home Price: $445,360
Median Monthly Rent: $1,13535
Average Temps: 79 degrees / 38 degrees
Average Annual Rainfall: 52 inches36
Special Feature: Full-scale replica of the Greek Parthenon
Austin, Texas
Austin is the capital of Texas, and it's known for its live music scene that centers around rock, country and the blues. That's right, music lovers, we're looking at you! Austin also has 250 parks for outdoor activities, so there are plenty to choose from. Film festivals, conferences and events—like the famous South by Southwest Music Festival—continue to grow in size every year, so there's never a dull moment.
Taxes: No state income tax37
Median Home Price: $504,270
Median Monthly Rent: $1,32638
Average Temps: 86 degrees / 51 degrees
Average Annual Rainfall: 36 inches39
Special Feature: Named "Live Music Capital of the World," for its nearly 200 live music venues40
Lakeland, Florida
That's right, it's a land of lakes! (No, not the butter.) Lakeland is home to nearly 40 beautiful lakes, so retirees have plenty of options to enjoy Florida's weather on the water. It also offers close proximity to popular cities like Tampa and Orlando. Yep, Disney World and Universal Studios are less than an hour's drive away. There's also plenty to do right inside Lakeland with its nature park, Circle B Bar Reserve and one of Florida's top-ranked art museums—the Polk Museum of Art.
Taxes: No state income tax41
Median Home Price: $304,270
Median Monthly Rent: $1,01442
Average Temps: 81 degrees / 60 degrees
Average Annual Rainfall: 42 inches43
Special Feature: A total of 38 lakes that range up to 2,000 acres in size
Dallas-Fort Worth, Texas
Dallas-Fort Worth has four seasons, but mild winters mean you won't have to pack snow boots if you move there (but bring cowboy boots if you've got 'em). The town has several draws for sports lovers—Dallas is home to the Cowboys of the NFL, Mavericks of the NBA and Texas Rangers of the MLB. And grandkids will want to visit attractions like Six Flags Over Texas and the Great Wolf Lodge indoor water park. And if you dream about the cowboy life, you'll be happy to hear there are plenty of opportunities to attend rodeos and country-style two-step dance events.
Taxes: No state income tax44
Median Home Price: $394,400
Median Monthly Rent: $1,18845
Average Temps: 86 degrees / 47 degrees
Average Annual Rainfall: 41 inches46
Special Feature: Nicknamed "Cowtown" after cattle drives saved the economy
Melbourne, Florida
Just about a 90-minute drive southeast of Disney World, Melbourne has a front-row seat of the Atlantic Ocean. And you know what that means—beaches galore! Boating, surfing, fishing and watching manatees are all daily activities you can enjoy there. For you space nerds, Melbourne offers exciting views of spacecraft launches thanks to its close proximity to Cape Canaveral and the Kennedy Space Center. But if space isn't your thing, there's also the Eau Gallie Arts District—a community full of building murals, art galleries, shops, restaurants and family-friendly activities.
Taxes: No state income tax47
Median Home Price: $217,400
Median Monthly Rent: $1,11148
Average Temps: 81 degrees / 63 degrees
Average Annual Rainfall: 42 inches49
Special Feature: Part of Florida's Space Coast—where every crewed spaceflight by NASA has been launched
How to Choose Your Best City to Retire
Can you picture yourself enjoying beautiful weather, heading to a sporting event, golfing with friends, or relaxing on a beach in retirement? Maybe you read this list and got excited by all the activities you have to look forward to—and now you can't wait to move!

Market chaos, inflation, your future—work with a pro to navigate this stuff.
But listen: Before you decide where you want to live when you retire, you need to get a little more clarity on what you want your retirement to look like and what it will cost. Plug in a few numbers to our investment calculator to estimate how much you'll need to save each month to make your dreams a reality.
The specifics will look different for everyone. For instance, some people are willing to retire on $40,000 a year, while others need $90,000 a year. Do some dreaming (and some math) to make sure you'll be able to afford living in your chosen retirement city.
Ready for the Retirement of Your Dreams?
To get clarity on your retirement game plan, connect with a qualified investment professional. Our SmartVestor program makes it quick and easy to get a list of pros in your area.
If you've already reached your nest egg goal and are ready to relocate for your dream retirement, get a head start with an expert real estate agent who will keep your best interest in mind. Our RamseyTrusted agents are vetted by our team and are the top-performing agents in their market. They also participate in ongoing peer-to-peer mentoring to ensure they're growth-minded and focused on serving you first.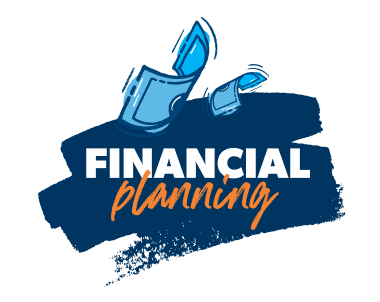 Make an Investment Plan With a Pro
SmartVestor shows you up to five investing professionals in your area for free. No commitments, no hidden fees.
Find Your Pros
This article provides general guidelines about investing topics. Your situation may be unique. If you have questions, connect with a SmartVestor Pro. Ramsey Solutions is a paid, non-client promoter of participating Pros.
Did you find this article helpful? Share it!