Retirement is a time for you to enjoy what you love—whether that's traveling, spending time with family, or serving your community. If you want to live your retirement dream, you need a plan. And knowing the best cities to retire can help you make your hard-earned dollars go farther when you're ready to put your plan into action.
So, what makes for a good retirement city? Two of the most common factors include the cost of living and quality of life. Some others include:
Tax rates
Housing costs
Quality of health care
Overall happiness of residents
With those factors in mind, check out some of the best cities to retire.1 For each one, we've included a brief description, a short list of stats and a special feature that distinguishes each city from the rest.
Let's take a look!
Top 10 Best Cities to Retire
10. Melbourne, Florida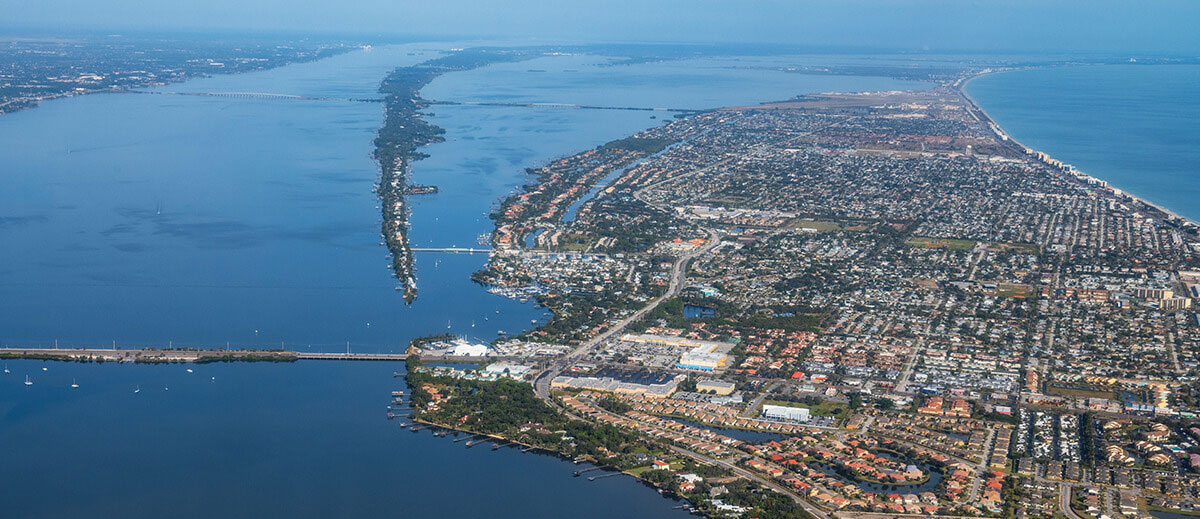 Bet you're not surprised to see that Sunny Florida is home of not one, not two, but seven of the top 10 cities to retire! That's why we're starting our countdown with the Florida city of Melbourne. Just about a 90-minute drive southeast of Disney World, Melbourne has a front-row seat of the Atlantic Ocean. And you know what that means—beaches galore! Boating, surfing, fishing and watching manatees are all daily activities you can enjoy there. For you space nerds, Melbourne offers exciting views of spacecrafts full of cargo headed for the International Space Station and satellite launches thanks to its close proximity to Cape Canaveral and the Kennedy Space Center. But if space isn't your thing, there's also the Eau Gallie Arts District—a community full of building murals, art galleries, shops, restaurants and family-friendly activities.2
Taxes: No state income tax3
Median Home Price: $207,417
Median Monthly Rent: $1,018
Average Temps: 82º / 63º
Average Annual Rainfall: 52"
Special Feature: Part of Florida's Space Coast—where every crewed spaceflight by NASA has been launched
9. Miami, Florida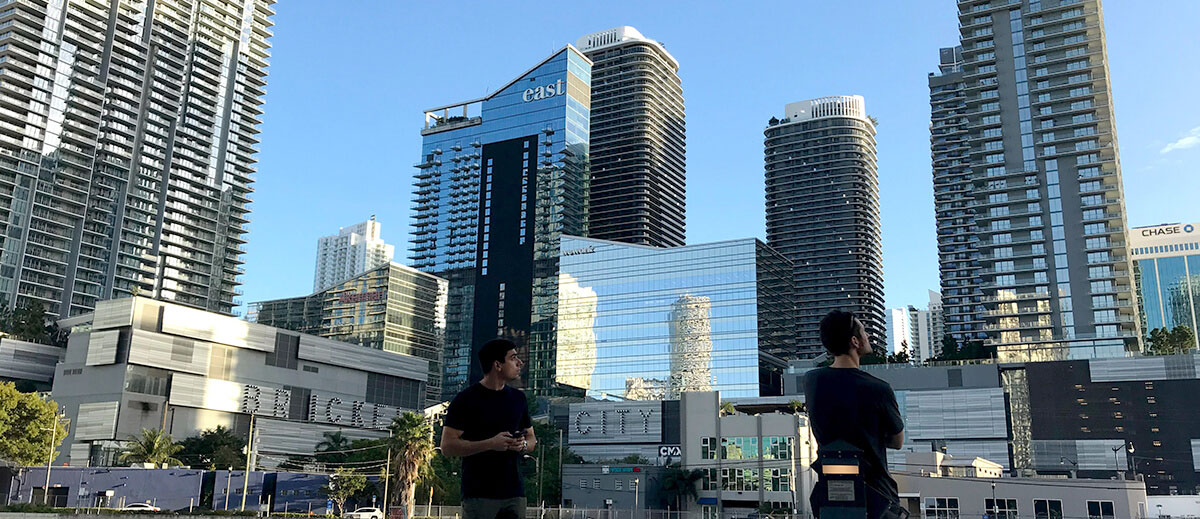 Okay, maybe you think Miami should only be on a list for "best cities to party" or "most expensive cities"—but let's give it a chance here. As the third most populated metro area on the East Coast, Miami may be on the pricier side than most Florida cities. But it also has beautiful suburbs like Doral, Coral Gables and Key Biscayne with offerings that have recently earned it a place among top retirement utopias. Seated on the southern tip of Florida, this tropical city gives you everything you'd dream of in a beach retirement. You also get to enjoy big-city luxuries like living near pro teams from every major sport, arts and entertainment centers, and plenty of shopping sites—including dozens of outdoor venues thanks to year-round perfect weather. If you love to dance, scoot on over to Little Havana to visit clubs with live Latin music. And when you're ready to lounge in the sun, treat yourself to freshly baked Cuban pastries or pastelitos and dip them in your café con leche to feel like a true Miami resident.4
Taxes: No state income tax5
Median Home Price: $247,112
Median Monthly Rent: $1,295
Average Temps: 84° / 70°
Average Annual Rainfall: 62"
Special Feature: Residents of Miami-Dade County who are age 65 and up receive free travel on public transit
8. Asheville, North Carolina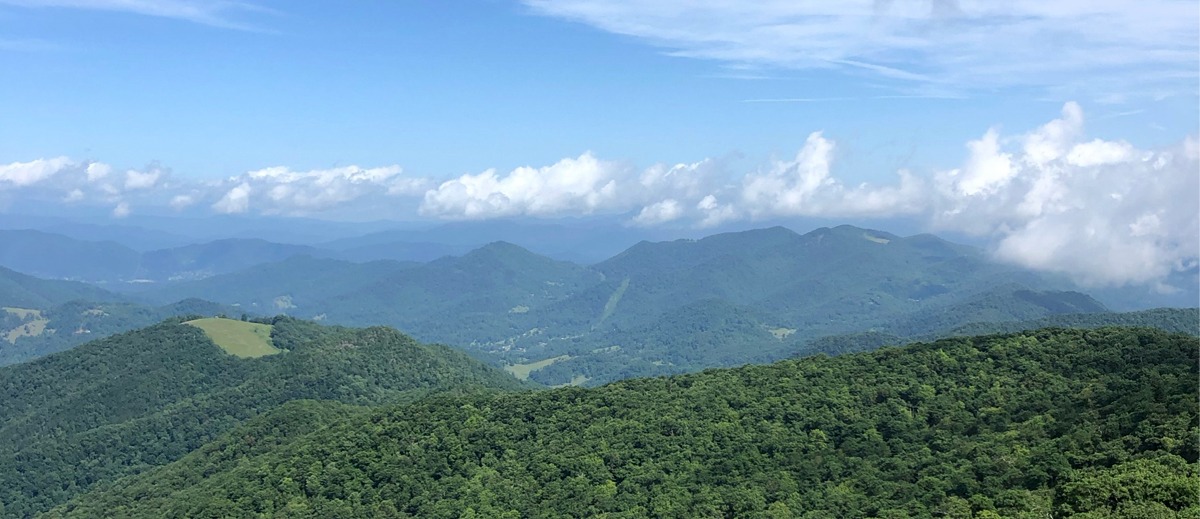 Surrounded by the Blue Ridge Mountains of western North Carolina is a land of cool mountain air and breathtaking views—yup, we're talking about Asheville, Land of the Sky. Now, folks, if you have a creative itch, you'll love Asheville. The place is jam-packed with art galleries, museums, historic architecture and pretty-looking artists' studios made from repurposed factories—like the ones at the colorful River Arts District. Plus, there are over 100 different local craft breweries. But if you're someone who likes it more quiet, you can enjoy stunning hiking trails at the Great Smoky Mountains National Park and the Pisgah and Nantahala national forests—just do yourself a favor and look out for black bears.6
Taxes: No tax on income from Social Security7
Median Home Price: $264,450
Median Monthly Rent: $874
Average Temps: 72° / 35°8
Average Annual Rainfall: 46"9
Special Feature: The beautiful, historic Biltmore Estate is the largest privately owned house in the U.S.—at 175,000 square feet10
7. Ann Arbor, Michigan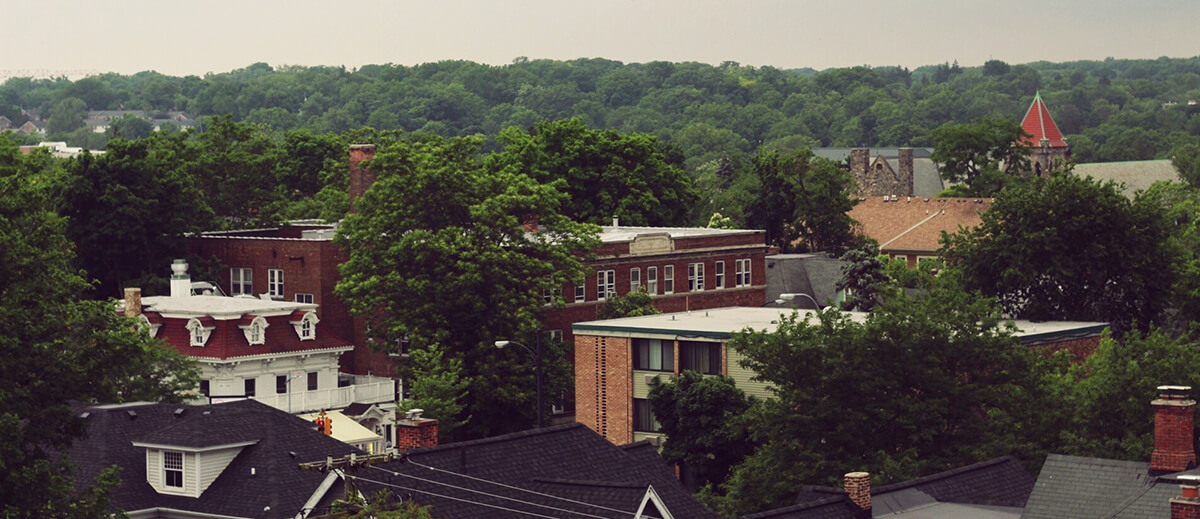 If you're more of a Northerner at heart, you probably want to retire in a city that experiences all four seasons. Well, Ann Arbor might be the retirement city for you. Just west of Detroit, this Midwestern city is home of the University of Michigan—which greatly influences its charming, walkable, college-town vibe. You can stroll past restaurants, bars, bookstores and gift shops or cheer on local sports teams at big college game events. Ann Arbor also offers a rich international community and low crime rates. The change in seasons allow for year-round outdoor activities like mountain biking, kayaking, ice skating and snowshoeing. Also, the hospitals and medical care centers are praised for being among the best in the country.11
Taxes: No tax on income from Social Security12
Median Home Price: $263,225
Median Monthly Rent: $1,083
Average Temps: 76º / 24º13
Average Annual Rainfall: 37"14
Special Feature: Home of the largest sports stadium in the U.S.—Ann Arbor's Michigan Stadium or "The Big House" can hold over 107,000 spectators15
6. Ocala, Florida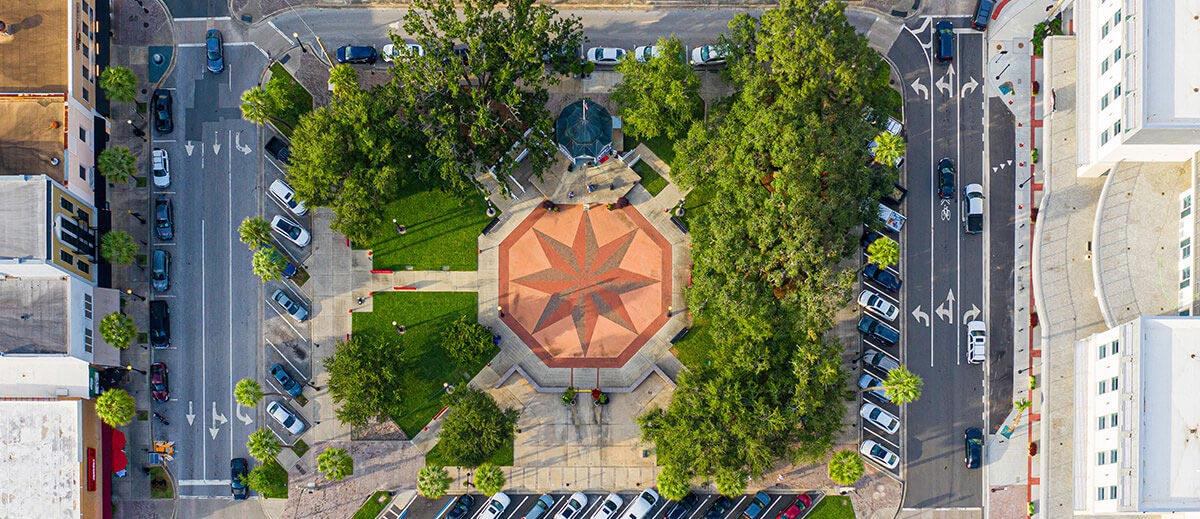 Central to the Sunshine State, Ocala is an inland city. With its green pastures and rolling hills, the area has deep roots in horseback riding. In fact, top thoroughbreds across the country train to be Kentucky Derby-winning racehorses in Ocala every year. At the city's Silver Springs State Park—one of the largest springs in the U.S.—you can ride glass-bottom boats and marvel at the underwater creatures. There are also beautiful nature trails for walking, biking and horseback riding at the Marjorie Harris Carr Cross Florida Greenway. And to escape the heat, you can head indoors to catch the city's own symphony orchestra or view collections of artifacts at the Appleton Museum of Art.16
Taxes: No state income tax17
Median Home Price: $152,442
Median Monthly Rent: $859
Average Temps: 81º / 57º18
Average Annual Rainfall: 42"19
Special Feature: Known as the "Horse Capital of the World" (unless you ask Lexington)
If any of these cities are starting to catch your eye, get the ball rolling on your retirement dream city by downloading our free Ramsey Relocation Guide today!
5. Lancaster, Pennsylvania
The next best city to retire to is in the great state of Pennsylvania. If you like variety, Lancaster is a dream town for retirement. It bundles farmland, suburbs and a lively downtown area all into one. You can also visit the Amish communities where folks get around on horse and buggy and live without public electricity. Don't worry, social butterflies, the downtown area features monthly arts and music festivals. Lancaster also has a winter mountain resort, hiking trails, corn mazes, tractor pulls and even a notable dog park.20
Taxes: No tax on income from Social Security21
Median Home Price: $215,975
Median Monthly Rent: $978
Average Temps: 62° / 42°
Average Annual Rainfall: 42"
Special Feature: Oldest Amish settlement in the U.S.22
4. Naples, Florida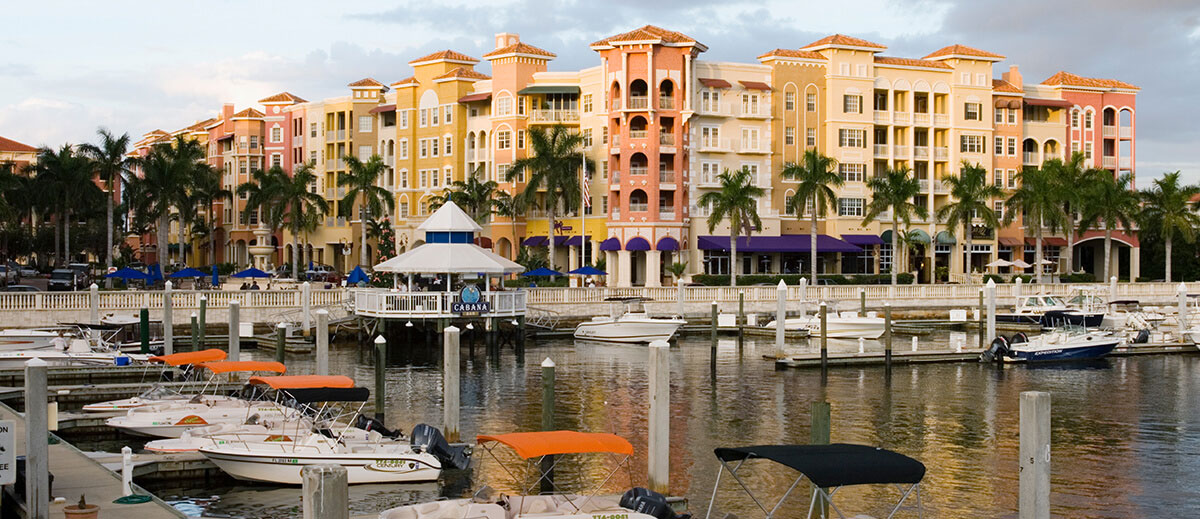 Along the shores of the Gulf of Mexico, Naples can be found soaking up the sun in the southwest corner of Florida. The city offers miles of fine white "sugar" sand beaches, calm waters and perfect weather. There are plenty of things to do in Naples with its widespread golf courses, exquisite shopping and fine dining. Nature lovers can head up to the Audubon Corkscrew Swamp Sanctuary to explore protected wetlands and native wildlife along a boardwalk trail or from the observation tower. Naples also provides some of the best dolphin viewing opportunities in the area. And for the artsy ones, there's the Baker Museum, Naples Philharmonic and free jazz concerts at Cambier Park.23
Taxes: No state income tax24
Median Home Price: $326,900
Median Monthly Rent: $1,228
Average Temps: 82º / 65º25
Average Annual Rainfall: 39"26
Special Feature: Naples Winter Wine Festival—one of the most successful charity wine auctions in the country—raises millions of dollars for children's charities every year
3. Port St. Lucie, Florida
Port St. Lucie sits on the Atlantic coast of southern Florida, between Orlando and Miami. With its consistently nice weather, you can wear flip-flops all year long, baby! This place is a haven for golfers—you can even find golf cart parking at grocery stores. And don't worry if you're not a pro golfer—yet. You'll have plenty of opportunities to up your game at the PGA Golf Club. If you love exploring, check out the Port St. Lucie Botanical Gardens and all the water adventures available—boating, fishing, beach bumming and paddling near manatees.27
Taxes: No state income tax28
Median Home Price: $221,758
Median Monthly Rent: $1,126
Average Temps: 81° / 65°29
Average Annual Rainfall: 40"30
Special Feature: Spring training grounds for the New York Mets of the MLB
2. Fort Myers, Florida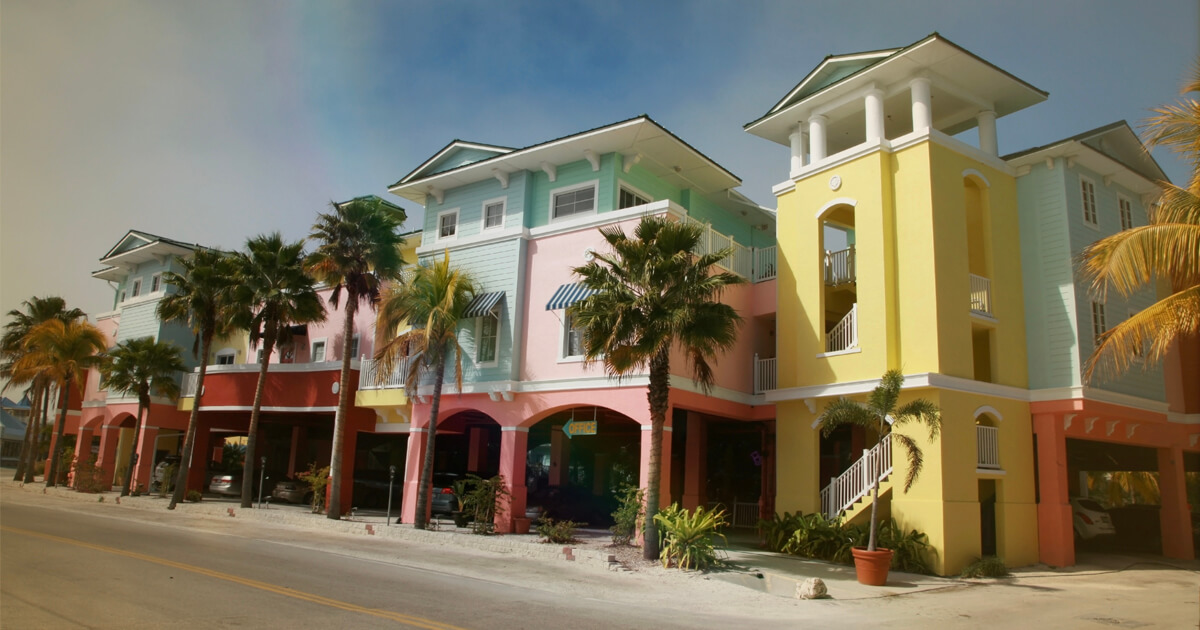 Along Florida's southwestern river of Caloosahatchee (say that 10 times fast), sits the runner-up of the best cities to retire: Fort Myers. Fort Myers started getting really famous after Thomas Edison and Henry Ford chose to build their winter homes there. In fact, it was nicknamed "City of Palms" after Edison started planting royal palm trees along McGregor Boulevard—a sight that screams "paradise." And for you water lovers out there, hot spots like Cape Coral, Fort Myers Beach and Sanibel Island are all less than an hour away.31
Taxes: No state income tax32
Median Home Price: $226,825
Median Monthly Rent: $1,093
Average Temps: 84° / 64°
Average Annual Rainfall: 53"
Special Feature: Edison Ford Winter Estates historical museum and botanical garden
1. Sarasota, Florida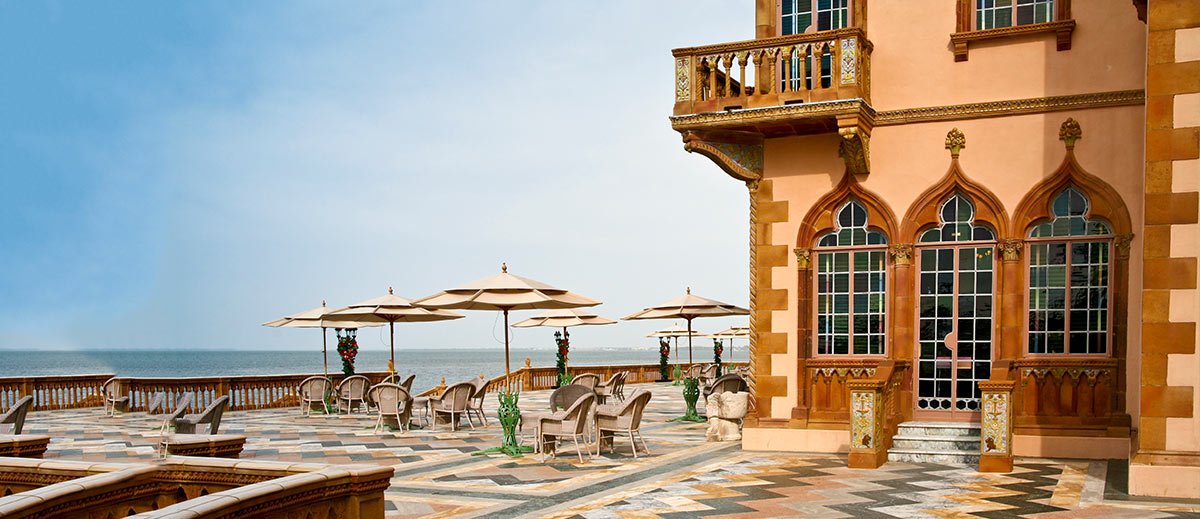 Here it is—Sarasota is ranked as the number one city to retire! Located just below Tampa, Sarasota offers all the outdoor fun you'd expect like boating, fishing and beach activities. Speaking of beaches, Sarasota's are praised for their clear, warm water and fine, white sand. It's the type of sand that's so soft it makes you want to give the whole beach a hug! Also, the city tends to lean more toward accommodating older folks by providing a ton of activities like golf and shopping.33 Let's just say you'll definitely find plenty of things to enjoy in this city!
Taxes: No state income tax34
Median Home Price: $227,754
Median Monthly Rent: $1,152
Average Temps: 82° / 64°
Average Annual Rainfall: 53"
Special Feature: Some of America's best beaches including Siesta Key Beach
How to Choose Your Best City to Retire
Can you picture yourself enjoying beautiful weather, heading to a sporting event, golfing with friends, or relaxing on a beach in retirement? Maybe you read this list and got excited by all the activities you have to look forward to—and now you can't wait to move!

Market chaos, inflation, your future—work with a pro to navigate this stuff.
But listen: Before you decide where you want to live when you retire, you need to get a little more clarity on what you want your retirement to look like and what it will cost. Plug in a few numbers to our investment calculator to estimate how much you'll need to save each month to make your dreams a reality.
The specifics will look different for everyone. For instance, some people are willing to retire on $40,000 a year, while others need $90,000 a year. Do some dreaming (and some math) to make sure you'll be able to afford living in your chosen retirement city.
Ready for the Retirement of Your Dreams?
To get clarity on your retirement game plan, connect with a qualified investment professional. Our SmartVestor program makes it quick and easy to get a list of pros in your area.
If you've already reached your nest egg goal and are ready to relocate for your dream retirement, get a head start with an expert real estate agent who will keep your best interest in mind. The agents in our Endorsed Local Providers (ELP) program are vetted by our team and are the top-performing agents in their market. They also participate in ongoing peer-to-peer mentoring to ensure they're growth-minded and focused on serving you first.
This article provides general guidelines about investing topics. Your situation may be unique. If you have questions, connect with a SmartVestor Pro. Ramsey Solutions is a paid, non-client promoter of participating Pros.