I don't know about you, but sometimes I feel like I lose myself. There have been times in life when I didn't even recognize who I was—like when I was consumed by my career and working 80-hour weeks, or when I was pregnant and my body didn't feel like my own.
I hear this from women all the time: I just don't feel like myself. Our lives are overwhelming and exhausting. We're running to keep up. We're buried under a mile-long to-do list. We're pulled in 100 different directions by people who need us.
And that's exactly why I wrote my new devotional, Living True: 40 Days to Get Back to You. I want to help you rediscover who you are. Friend, I believe you have something beautiful to offer the world—beyond what you offer your spouse or your kids or your job. It's my deep desire to walk with you as you discover all of the possibilities that God has for you.
What You'll Learn in Living True
There are four things we need to understand if we're going to get back to ourselves:
Who God Is
Who You Are
Where You Are
Where You're Going
Each section contains 10 daily devotionals full of Scripture and stories. But let me make something clear: This book isn't an obligation or a chore. Don't feel guilty for missing a day. But don't feel guilty for taking the time to make this a priority, either. You. Are. Worth. It.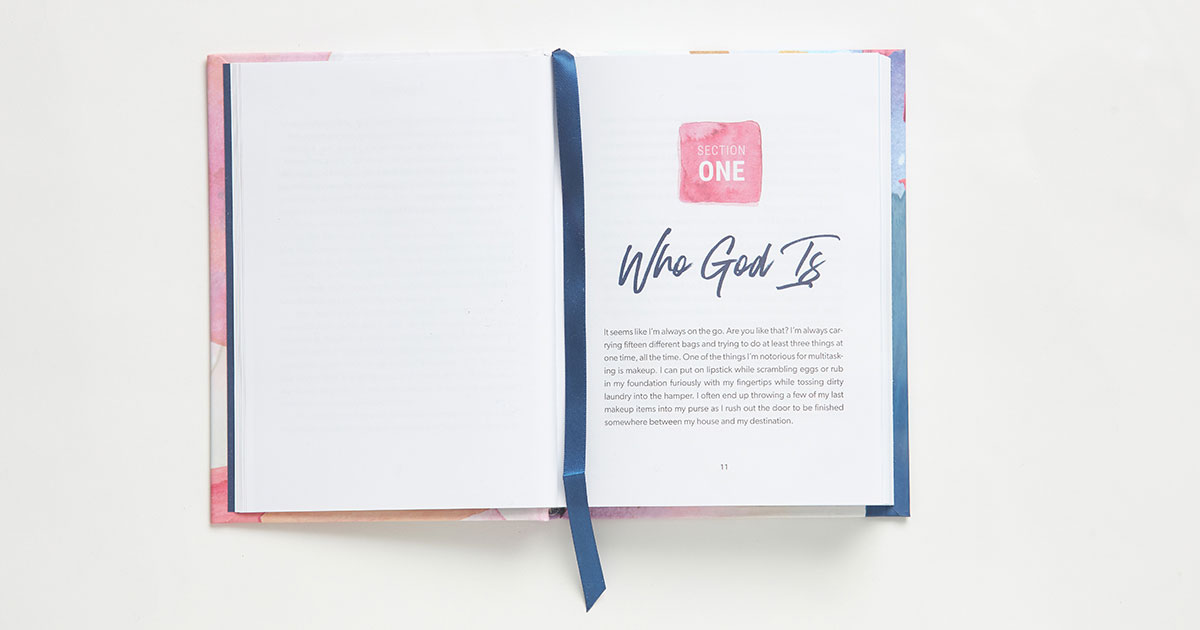 1. Who God Is—10 Attributes of God
This is where it all starts. If we want to understand who we are, we have to first understand who God is.
I like to think of this section as a reset of our beliefs about God. So often we let the discouragements of life, lies from media, and even well-meaning friends twist our thinking about God. Before we know it, we have a false image of Him in our minds. So, if we want to actually get to know Him, we turn to the source of truth: His Word. For 10 days, we'll study what the Bible says about who God is and what that means for our lives.
2. Who You Are—10 Things God Says About You
After our reset on who God is, we allow His Word to tell us who we are.
I mean, have you ever asked yourself, Who am I? We get all sorts of mixed signals about our worth and identity from the world around us. Many of us compare ourselves to a highlight reel of other people's lives and run frantically to try and keep up. We build our worth on our follower count, or how well our kids are doing at school, or whether or not we're winning at work.
For 10 days, we're going to let go of the expectations that others have of us and learn what God says about us. He planned you. He knows you. He loves all of you. And He can't wait to remind you of who you are.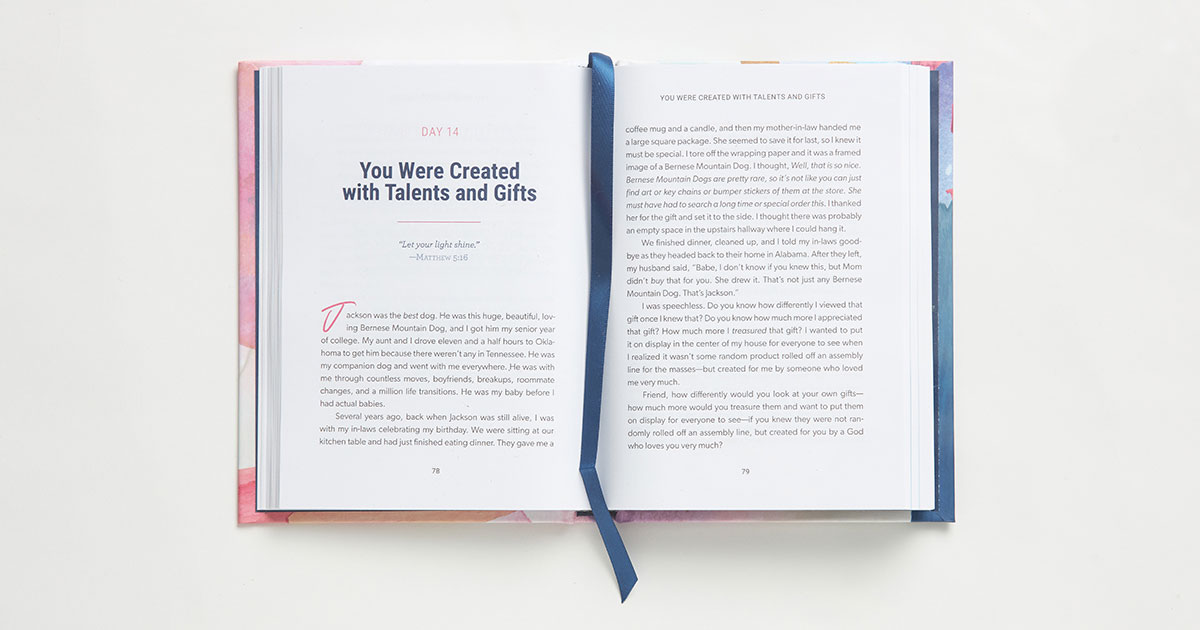 3. Where You Are—10 Seasons of Life
There's a time for everything. And one of the keys to living with purpose and joy is to simply recognize and embrace the season you're in.

Get expert money advice to reach your money goals faster!
We look forward to some seasons with joy, like children longing for Christmas morning. Other seasons are dark and scary. Some seasons begin in an instant (like finding out you're pregnant!) and others creep up on us as gradual as a sunrise. You might be in a season of long, demanding hours at a job that you don't really love. You might be in a season of staying home with your kids full time. But no matter where you find yourself, you're not the season that you're in.
There are 10 special seasons that we'll explore together in this section of the book. As you learn about each one, I want you to give yourself permission to own the season you're in. Not your sister's or your best friend's or your small group leader's. Yours.
4. Where You're Going—10 Reasons to Be Hopeful
God created you on purpose, for a purpose. Every single day of your life has meaning—whether it's sweeping Cheerios up around your toddler's high chair (again) or starting your own business. Because here's the deal: When you're walking with Jesus, you have a peace and a confidence that transcends your circumstances.
Our last section shares 10 reasons to be hopeful about your future, no matter what your present looks like today. We'll talk about your ultimate hope and destination: becoming more like Jesus. We'll talk about how to trust God with your hopes and desires, as well as your plans and vision for the future. He cares deeply about where you're going, and He's planned every single detail of what's coming next.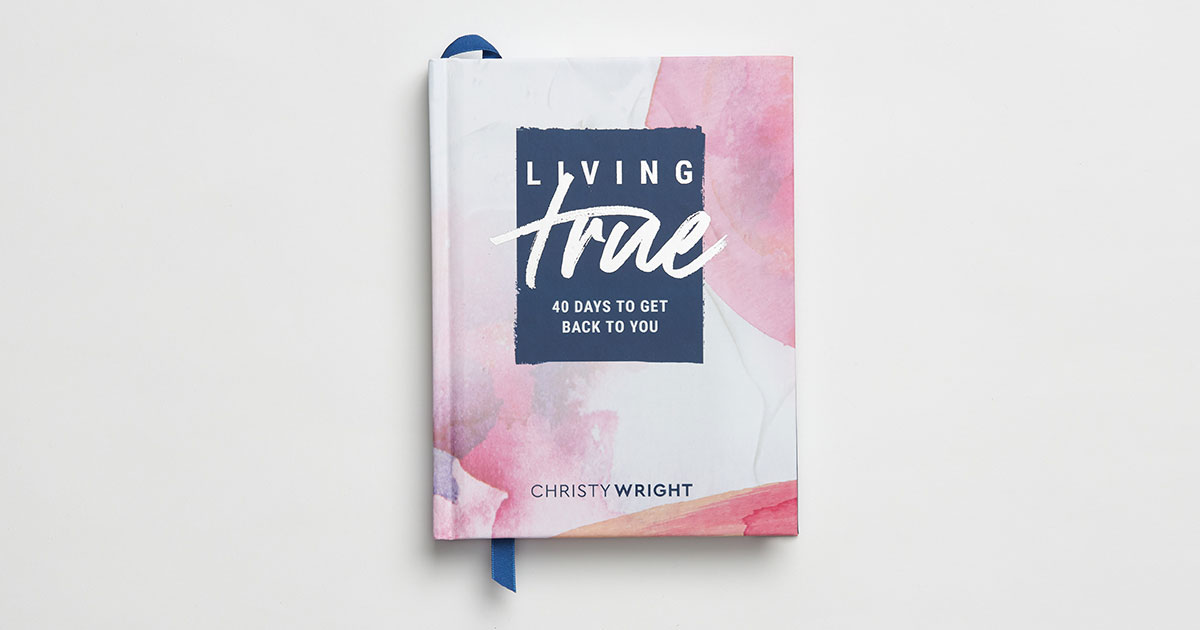 Start the Journey Back to You
Y'all, I simply can't tell you how excited and honored I am to share this book with you. My prayer is that, during these 40 days, you'll experience a deep connection with your Creator and gain a deeper insight into who you were created to be. Pick up your copy of Living True today!
Did you find this article helpful? Share it!