If you're shopping for car insurance, you're looking for the best all-around protection, right? Maybe you've heard about full coverage insurance and want to make sure you're completely covered in all situations.
What you might not know is that "full coverage insurance" isn't really a thing. You can't select it as an option when you're shopping for insurance. It's made up of a combination of coverages depending on what you want.
So, let's take a look at full coverage insurance, what it's all about, and how you can make it work for you!
What Is Full Coverage Auto Insurance?
As mentioned, full coverage auto insurance isn't a simple box you can check—it's made up of a combination of coverages. It's more of an idea, rather than a specific thing. But if we were to describe it in a basic equation, it would look like this:
Liability + Collision + Comprehensive = Full Coverage
Now, these three are the main ingredients that make up the full coverage insurance stew. But there are others in the mix too! Some are optional (like rental reimbursement and breakdown coverage) and some (like uninsured motorist coverage or personal injury protection) are legally required depending on the laws of the state where you live.
What Does Full Coverage Insurance Cover?
Now that we've talked about the three big elements of full coverage insurance, let's take a look at each of them in a bit more detail. These three will give good all-around protection to you, your car and your passengers:
1. Liability Coverage
You can't avoid liability coverage when you're buying auto insurance because it's required in all states except New Hampshire.1 Liability coverage is made up of bodily injury and property damage, and each state sets its own minimum dollar amounts for each. Liability covers the costs of treatment for injuries and repairs to other peoples' property if you're found to be at fault in an accident.
Liability is the most important part of full coverage insurance. And you don't want to drive around without it! Getting into an accident without collision or comprehensive coverage is no fun either. But if you did damage to just your vehicle, at least you'd only be financially responsible for the value of your car. But if you're responsible for an accident without enough liability coverage? That could spell hundreds of thousands of dollars out of your pocket to pay for medical bills and damages for the other people involved!
You can't avoid liability coverage when you're buying auto insurance because it's required in all states except New Hampshire.
2. Collision Coverage
Collision coverage pays toward the cost of repairing or replacing your car if it's been involved in a collision. Now, this could be a collision with another car (whether you're at fault or not) or a collision with an object like a fence or a lamppost. Hey, these things can happen to the best of us! And that's why you need collision coverage.
3. Comprehensive Coverage
You're probably thinking, "Comprehensive" sounds a lot like "full" to me. And we agree. It's a head-scratcher! But here's the deal: Comprehensive insurance only covers damage to your vehicle caused by something other than a collision. So it could be anything from vandalism, fire and theft to animal damage or a tree that decides to use your car to break its fall during a storm.
What Other Policies Could Be Part of Full Coverage Insurance?
Now let's look at those other policies that could be added to your auto insurance plan to make it full coverage. Here are three popular ones:
Uninsured/Underinsured Motorist Coverage
Several states make it a requirement to have some uninsured motorist coverage or underinsured motorist coverage (or both) in place when you buy car insurance. This protects you if the person you're involved in a collision with isn't insured—or doesn't have enough liability coverage.
Medical Expenses Coverage (MedPay)
This coverage helps pay medical expenses for you and any of your passengers after an accident, no matter who's at fault.
Personal Injury Protection (PIP)
This is a type of coverage that's required in some (but not all) states. It's a bit like medical expenses coverage, but it helps pay for other expenses while you're recovering from an injury. These could be things like childcare costs or lost wages if you can't work.

Don't let car insurance costs get you down! Download our checklist for easy ways to save.
An insurance agent may also mention the following protections as part of full coverage insurance: rental reimbursement, roadside assistance, guaranteed auto protection (GAP), tire damage, towing and breakdown coverage.
You get the idea. Every scenario is covered by another add-on to your basic big three. But guess what? They each bump up your premium every time you opt in for one. You're probably better off dipping into your emergency fund to cover these costs if you can.
Here's what else we think: If you live in a state where these add-ons are not required, then you should skip them (except maybe for GAP insurance). They're likely not something you need to add to your auto insurance policy if you already have an emergency fund, health insurance and collision coverage in place.
Every scenario is covered by another add-on to your basic big three. But guess what? They each bump up your premium every time you opt in for one. You're probably better off dipping into your emergency fund to cover these costs if you can.
How Much Does Full Coverage Insurance Cost?
In the same way full coverage doesn't come as one-size-fits-all, the price doesn't either! Full coverage insurance costs can vary. It depends on where you live, the type of car you drive, your personal details, and—don't forget—the limits and deductibles you've set across your policies.
These all go toward figuring out how much car insurance costs. In 2020, the national average cost of an annual car insurance premium was $1,548.2 Now, if you only meet your state's minimum requirements for auto insurance (like having liability and nothing else), then your premium would be a lot lower than the average above.
If you include collision and comprehensive coverages, your premium will bump up a bit. But it's when you add more of the other coverages, like roadside assistance, rental reimbursement and breakdown coverage, that you'll see your premium really creep up.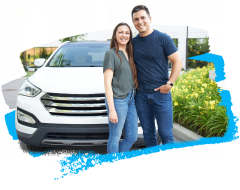 Get the car insurance you actually need.
With a RamseyTrusted pro in your corner, you'll get the top-notch insurance coverage you need without breaking the bank.
Connect with a Pro Today
Do I Need Full Coverage Insurance?
Basically, if you can get full coverage insurance at a good rate, go for it. Liability is a must, and you need decent auto coverage in general.
If your state also requires you to have other coverages like uninsured/underinsured motorist coverage or PIP, then you'll also need to add those to your plan. Your agent may recommend these as well.
Full coverage insurance includes the three most important types of coverage we recommend: liability, comprehensive and collision coverage.
For anything else that isn't required, you should weigh your situation to see if you need it.
How to Save Money on Auto Insurance
Now for some good news: There are other ways to save money on your auto insurance premiums! Here are three:
Raise your deductibles. You'll pay less in premiums, but you'll be responsible for more out-of-pocket costs if you need to make a claim. You only want to pay insurance premiums for the risks you can't handle yourself without breaking the bank—like if you total your car.

Save up an emergency fund to cover those extra expenses (like glass damage, towing and tire repair) that will increase your premium if you add them to your policy.

Shop around for car insurance with the help of independent insurance agents. You'll be surprised at the savings you could make!
Want to know if you have the right car insurance? Download our free Car Guide today!
Find Independent Insurance Agents Today!
You can save money on your car insurance. You just need the advice of a good independent insurance agent who can scan the market! We've got just the agents you're looking for—ones who are committed to getting the best deal for you.
Ramsey Trusted independent insurance agents are professionals who work with several insurance companies to help you compare rates and find the right coverage at the right price.
To find one near you, use our Endorsed Local Providers (ELP) program.
Did you find this article helpful? Share it!