FBI agents . . . secret agents . . . life insurance agents. Okay, insurance agents might not be up there in the world of international espionage. Does James Bond have life insurance? If he does, you can bet he got an insurance expert to find the best deal for him!
In the complex world of life insurance, having someone on your side who knows the industry is always a good thing. Hey, even Dave Ramsey has one! An agent is in the best position to find you the ideal life insurance policy for you—whatever your situation.
So how do you find a good agent—one who'll save you time and money?
Let's take a look . . .
What Is a Life Insurance Agent?
Life insurance agents are licensed professionals who sell life insurance. They will work for an insurance company and sell policies "carried" by that insurance company, or can work more independently and are able to sell life insurance from a range of companies.
When you contact a life insurance agent, they will ask you for details about your life and what you're after when it comes to insuring it.
What Does a Life Insurance Agent Do?
A life insurance agent's job is to sell life insurance policies. If you call an insurance company looking for a quote, you'll speak to an agent. This is what they'll do:
Get your personal details. This includes your age, if you're married, have any dependents, your occupation, and income.

Look at your financial situation. This includes finding out what your big expenses are (like a mortgage) and if you have savings, investments and assets.

Put together personalized advice for you. They should write up a summary of your call, along with their advice on the sort of life insurance that could work for you. This document is yours to take away and consider before you make any decisions.

Follow up. If you do buy a life insurance policy through them, they'll get in touch with you every few years to see if your insurance is still working well for you and your financial journey.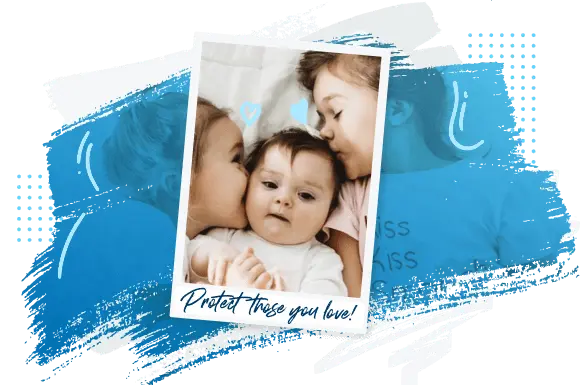 Get Term Life Insurance Rates from Zander Today!
RamseyTrusted partner Zander Insurance will get you rates from top life insurance companies and pair you with the one that fits you best.
See My Rates
How Do Life Insurance Agents Get Paid?
Insurance agents make their money through commissions from a percentage of the premium itself. Don't worry—you're not hit with a bill immediately after you've bought a policy! The insurance company you're buying your insurance from will pay them the commission.
The more life insurance policies an agent sells, the more they'll make in commissions. Independent agents are usually only paid from commissions. But a "captive" agent might get a regular salary from the company they work for, and less in commissions. And their salary might be a little lower if things like marketing and administrative costs are handled by their employer.
Each state regulates its insurance prices. This means insurance companies file their "price list" of all the policies they sell with the state's insurance department. This regulation means an agent selling you an insurance policy can't quote a higher price than if you'd just gone directly to the company itself.

Compare Term Life Insurance Quotes
That's why it's smart to get a range of quotes from an agent. You can see they're not just pitching you the priciest options when it comes to your insurance coverage but are genuinely looking to get you the best deal for you.
Captive vs. Independent Insurance Agents: What's the Difference?
Insurance agents fall into two types – captive or independent. The difference between the two is how far they can reach into the life insurance marketplace.
Captive insurance agents are only able to sell insurance on behalf of the company they work for. They have good knowledge of the policies offered but are limited because of being captive to that company alone.
But independent agents (also known as "noncaptive" agents) work independently to scout policies across more than one insurance provider. That means noncaptive agents can find and sell insurance from a much bigger pool of life insurance providers. Which is good for you because they can save you money on your premium (which is the amount you pay monthly or annually for your life insurance.)
How To Choose a Life Insurance Agent
So, you've made the call and are speaking to an agent. Take a seat and have this handy list beside you to see if they're worth it from the get-go.
They understand your situation and the financial journey you're on. Are they listening well about who you are and what you need coverage for?

They know what you don't need. Make sure they're not trying to oversell things to you.

They're answering your questions (even the small ones). Life insurance is complicated enough without them dodging your questions—no matter how trivial they seem.

They'll write up a summary and give you time to decide. If they're pushing you to make a decision on that first call, it's too soon!

They're licensed to sell insurance in your state. They shouldn't withhold this info, along with how much commission they're paid, either.

They're qualified (but don't go on about it too much). The designations and letters after their name could be one of the following, but don't let it give you a false sense of security as to how qualified they are:

CLU – Chartered Life Underwriter

ChFC – Chartered Financial Consultant

CFP – Chartered Financial Planner

RR or RP – Registered Representative or Registered Principal

CIC – Certified Insurance Counselor
The bottom line is—don't get too hung up on these letters. You can be prepared by knowing what they mean, but if they're still trying to sell you a bunch of stuff you don't need (or are just a bad listener), they're not doing their job!
Interested in learning more about life insurance?
Sign up to receive helpful guidance and tools.
Do I Need a Life Insurance Agent?
It's always a good idea to use an expert when it comes to buying life insurance. You could even do some homework beforehand using our coverage checkup tool to see what sort of life insurance you need. It's quick and easy to use and gives you something to work with when you're speaking to an agent.
Dave always recommends going with independent insurance agents. They can shop around a larger marketplace to get the best option for you, saving you time and money.
Our trusted friends at Zander Insurance have been helping people just like you get the best life insurance plan for decades. Get in touch with them today and know you're in safe, trusted hands with insurance experts ready to listen.
Did you find this article helpful? Share it!