What do Bill Gates, Sheryl Sandberg, Nike founder Phil Knight, Dave Ramsey, plus tons of other amazing CEOs and leaders all have in common? Sure, they're all incredibly successful—but they're also all huge readers. And there is good reason for it. Leaders are readers.
In fact, study after study shows that reading makes you a whole lot smarter. It's still the best way to quickly learn. And if you are leading a team, it just makes sense to read as many leadership books as you can. Reading also:
Increases your vocabulary, which leads to better communication.
Reduces stress—no one wants to work for a freaked-out stress ball.
Makes you more empathetic—another great leadership trait.
The problem, though, is how do you know what books to choose when there are so many out there? We've got you covered! Here is our pick of the top 10 leadership books you need to have in your library.

Stop doing business as usual! Lead your team, grow your business and create a world-class culture with EntreLeadership Elite. Start your free trial now.
Before we get started, here's our very own public service announcement: Don't listen to your book snob friends—you know you have them—who tell you that listening to audiobooks is "not reading." That's messed up. To your brain, physical books and audiobooks are pretty much the same.1 So if your schedule is incredibly tight, audiobooks are a great alternative. And while we're talking about audio, podcasts are another easy way to learn, so we've included some podcast episodes that go along with the authors below. Enjoy!
Top 10 Leadership Books
Boundaries for Leaders by Dr. Henry Cloud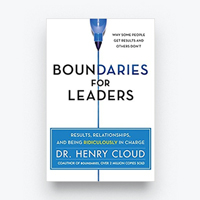 Clinical psychologist Dr. Henry Cloud explains why the best leaders set boundaries with their teams and with themselves to improve performance and increase satisfaction.
Building a StoryBrand by Donald Miller
So why did a book about marketing make our list? Because the true heart of StoryBrand is about the power of story. It will forever transform the way you talk about who you are, what you do, and the unique value you bring to your customers and your team.
Crucial Conversations by Joseph Grenny, Kerry Patterson, Ron McMillan and Al Switzler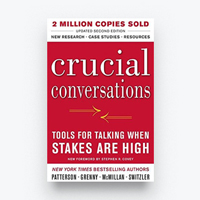 Although more than a decade old, this book is still relevant today. Since its release, millions have learned how to hold effective conversations and have improved their lives and careers by following these principles.
Deep Work by Cal Newport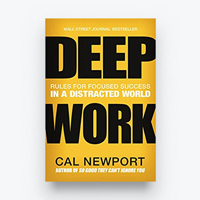 Deep Work shows you how to focus without distraction on cognitively demanding tasks. It's an indispensable guide for anyone seeking focused success in a distracted world.
EntreLeadership by Dave Ramsey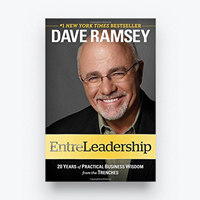 Yep, it feels weird listing our own book. But we just have to say it: EntreLeadership rocks. It features the principles Dave used to grow his business from a card table in his living room into a national brand.
How to Lead When You're Not In Charge by Clay Scroggins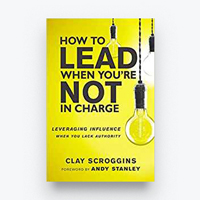 This book should be required reading for everyone on your team, including you. Clay Scroggins examines how you can have great influence—even when you answer to someone else.
The Ideal Team Player by Patrick Lencioni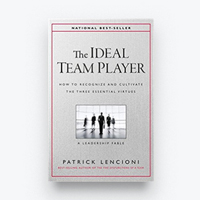 This one is so good, it's practically become a handbook for our company. And if you're hiring, it should be the same for you. In it, Lencioni reveals the three indispensable virtues of an ideal team player: hungry, humble and smart.
Leaders Eat Last by Simon Sinek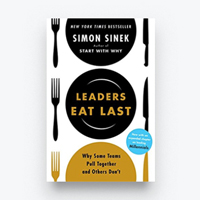 The author of Start With Why hits another home run. Leaders Eat Last is filled with stories of leaders who got it right, creating deeply loyal teams that win.
The One Thing by Gary Keller and Jay Papasan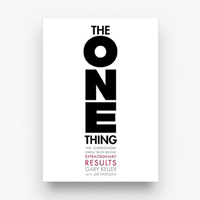 Voted one of the Top 100 Business Books of All Time on Goodreads, The One Thing explains a simple, powerful concept: focus on what matters most in your personal and work life, so you can achieve extraordinary results.
Power of Moments by Chip and Dan Heath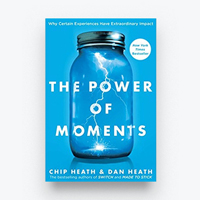 The New York Times bestselling authors of Switch and Made to Stick explore why certain brief experiences can jolt, elevate, and change us—and how we can learn to create such extraordinary moments in our life and work.
For more book recommendations, check out The Ultimate EntreLeadership Reading Guide: 100 books on topics like hiring, business strategy, sales, leadership and more!