Some people may think budgeting is a chore, but EveryDollar makes managing money simple, fun and easy. You don't have to worry about spreadsheets, formulas—or dealing with all that math.
Instead, you can easily create a budget, track your transactions and see exactly how much money you have left to spend for the rest of the month. Bonus: you can even use it to keep up with your big money goals—whether you want to pay off debt fast or save up for large purchases—even buy a home!
No matter what your money goals are this year, you can use EveryDollar to reach them. Here are two specific budgeting features that can help you along the way.
Favorites
If there's a certain category in your budget that you want to pay special attention to, add it to your favorites list. This feature lets you pin some specific budget items to the top of your EveryDollar budget for quick and easy access.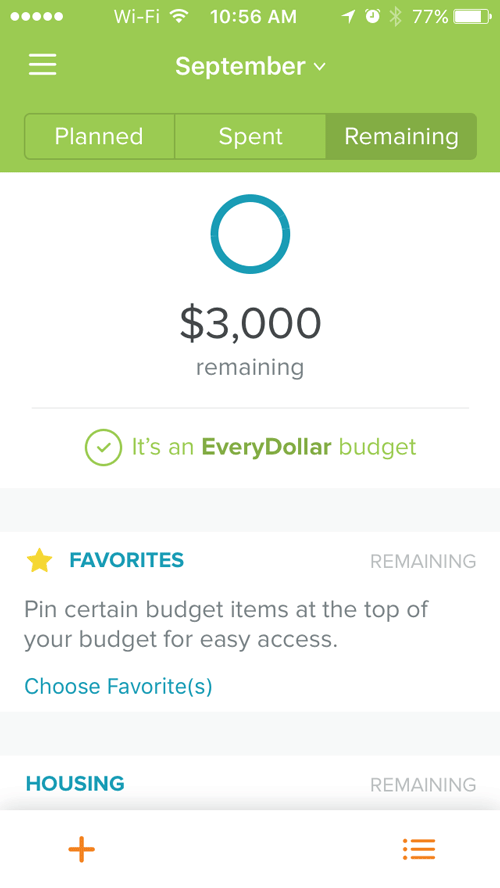 Pro tip: If you're paying off debt or saving for a big purchase, favorite that category in your budget. It will keep your goal at the top of your budget—and the top of your mind!
Reminders
Life gets busy, and it's easy to forget to create a new budget at the start of the month—or remember to update your budget after that last shopping trip! But EveryDollar lets you create reminders throughout the month so you can make a habit out of budgeting without putting sticky notes all over your calendar.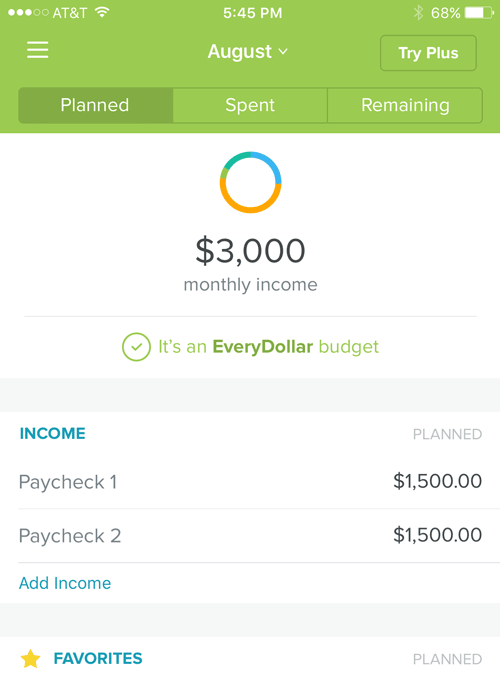 Pro tip: Stay on top of your budget by setting a reminder to create a new budget a few days before the new month begins. That way you'll be ready to go when the new month starts!
With features like this, budgeting is easier than ever. If you're ready to create your first budget, sign up for EveryDollar and try out these features today! It's free and only takes 10 minutes to set up.
Did you find this article helpful? Share it!