You're thinking about driving for Uber, Lyft, or other companies like Instacart or Uber Eats, but you're not sure if you need extra insurance. You're in the right place. We'll walk you through everything you need to know about rideshare insurance.
Whether you're paying down debt, saving money or just trying to make ends meet, driving for rideshare companies can be a great way to make progress on your financial goals. But you need the right coverage. Or your dream of extra money could turn into a draining nightmare.
Here's why. Your personal auto policy doesn't cover driving for Uber or Lyft. And Uber or Lyft insurance doesn't provide full coverage. So if you hit someone, like while waiting for a ride request to come in, you won't be covered. You'd have to pay out of pocket. Not good. This is why you need rideshare insurance.
But here's the good news. Rideshare insurance isn't as much as you might think. The average cost is between $10 and $20 extra per month.
What Is Rideshare Insurance?
Rideshare insurance is an add-on to your normal auto insurance policy that protects you when you're driving for a company like Uber or Lyft. Since rideshare drivers are technically independent contractors (you work for yourself, not Lyft or Uber), you have to fill some of the insurance gaps on your own. It's an extra layer of protection in case something happens while you're on the clock.
If you're hauling people or food, you need it. In fact, if your insurance carrier finds out you're using your vehicle for rideshare gigs, they could cancel your policy. Ouch.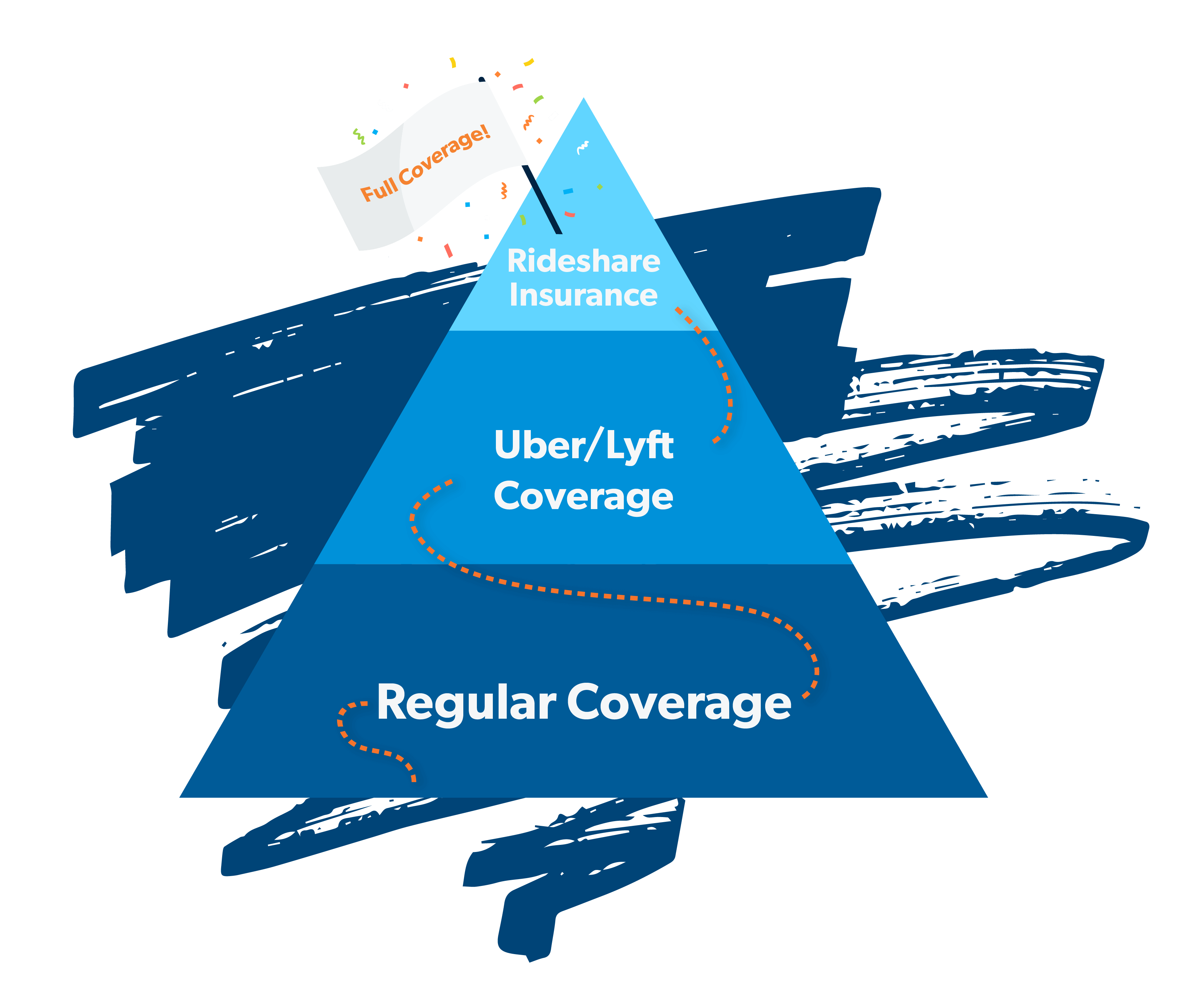 What Do Uber and Lyft Cover?
This is where it gets a little complicated. But stay with us.
Rideshare companies do provide some coverage, but it's only during certain times. Basically, rideshare companies are like that friend who doesn't offer to help pay for the meal but pitches in with the tip.
Rideshare companies break down the times you're working and times you're not into what are called periods. Here's how it works.
Period 0—Your app is off and your personal policy is active.
Period 1—Your app is on but you're waiting for a ride. Your personal policy won't cover you so you'll need extra rideshare insurance.
Period 2—You accept the request and you're on the way to pick the passenger up. Your rideshare insurance kicks in with liability at $1 million.
Period 3—Your passenger is in your car and you're dropping them off at the mall or bar, or maybe even to their ex-girlfriend's apartment to try to woo them back. (Stranger things have happened in the world of ridesharing!) Again, Uber and Lyft cover you during this time.
Also note that Uber and Lyft do have minor differences when it comes to the deductible (the amount you pay before the insurance kicks in). But either way, you still need that extra rideshare policy.
What Do Other Delivery App Services Cover?
When it comes to other delivery app companies (Uber Eats, Grubhub, Instacart, etc.), they're pretty hit or miss when it comes to their coverage. Grubhub and Instacart don't offer insurance. You're on your own. DoorDash offers liability only if the food is in your car.
Read the fine print if you're planning to work with any of these other services and make sure your rideshare insurance fills all the gaps.
How to Get Rideshare Insurance
First, if you're updating your policy by yourself, tell your existing insurance carrier you plan to drive for Uber or Lyft. Ask if they sell rideshare insurance. Not every carrier does. If it's not available, you might need to get commercial insurance.

Don't let car insurance costs get you down! Download our checklist for easy ways to save.
Next, ask for a quote and compare rates. Rideshare insurance is a type of add-on policy, meaning it's not a stand-alone thing you can just buy anywhere. It has to be added to an existing policy. (In other words, you can't have personal coverage from Geico and get rideshare insurance from Allstate.)
If all of this makes you kind of nervous, one of the best ways to make sure you're covered is to work with a trusted agent who can walk you through exactly what you need.
Our team of trusted insurance agents called Endorsed Local Providers (ELPs) can help you find the best rideshare package so you can get going with your side hustle. Don't let a little insurance glitch stop you from getting on the road and crushing your financial goals. Get started today with free quotes from a local agent.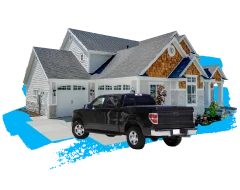 Can't get car insurance? We see you.
We know the market is crazy, but finding car insurance doesn't have to be. A RamseyTrusted pro can hunt down the best insurance bundles so you can get car insurance with your home insurance.
Connect With a Pro Today
Did you find this article helpful? Share it!