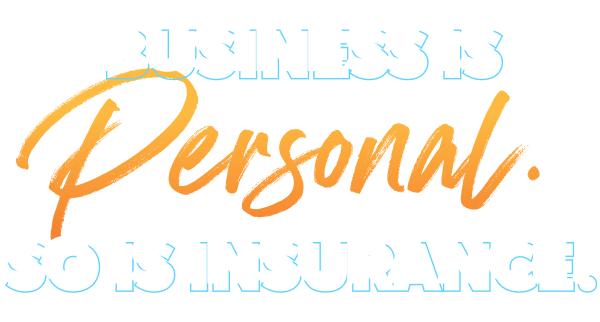 Get business insurance through a RamseyTrusted agent who cares about your small business like you do.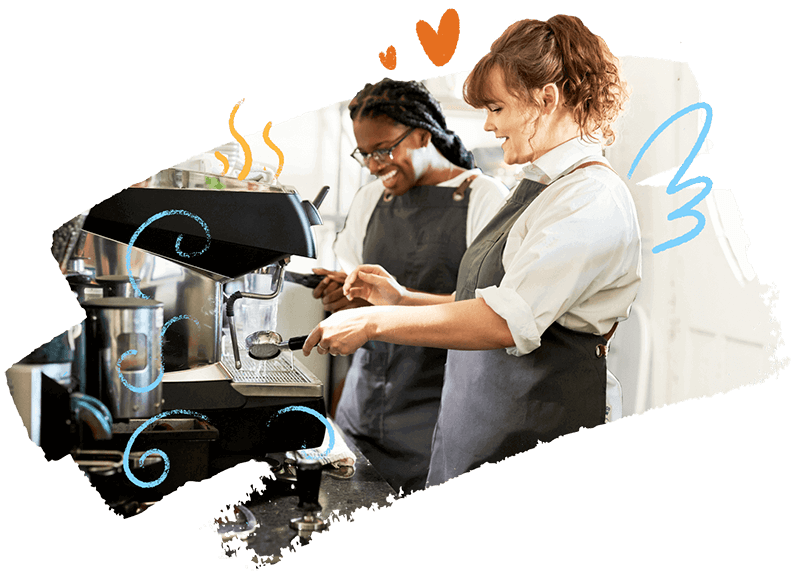 What Business Insurance Covers
Business insurance covers your bottom . . . line, that is.
Click each type of business insurance to learn more about it.
Ready to Protect Your Business?
How It Works
Doing things right takes time. Getting insured through a trusted agent isn't instant, but it is easy and worth it! Here's what'll happen: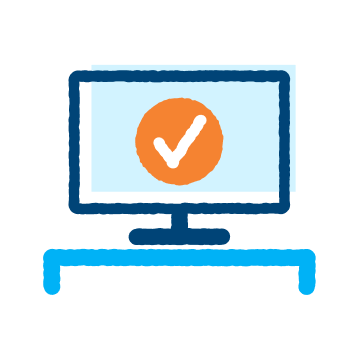 Get Connected
Fill out a two-minute form. We'll use that info to connect you with a RamseyTrusted insurance agent in your area.
Get Quotes
Your agent will call you and ask some questions about your business. Then, they'll get quotes from multiple insurers and help you choose the right coverage at the best value.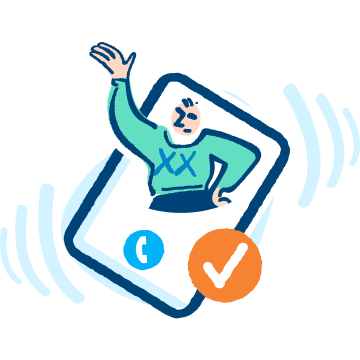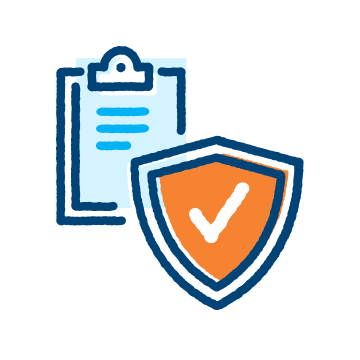 Get Insured
You'll get peace of mind knowing your business is covered!
Why RamseyTrusted Agents?
Over the past 20-plus years, we've gotten to know a thing or two about choosing a great insurance agent. Here's why we only recommend RamseyTrusted agents: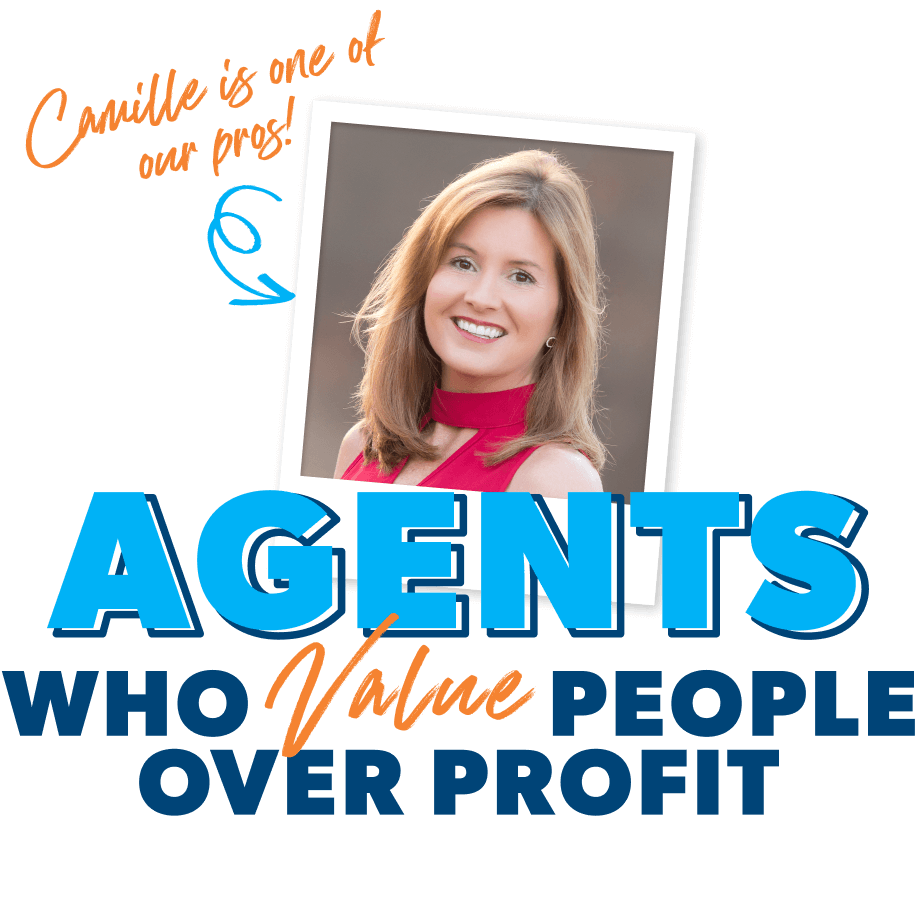 The Right Coverage
They'll get you the coverage you actually need to protect your business, so you get the best value on your insurance.
Peace of Mind
They genuinely care about helping you protect your business and finances, so you can feel confident knowing you're covered.
Vetting and Coaching
Every RamseyTrusted agent goes through an intense interview process to make sure they're on a mission to serve you. Once they're in, we coach them to maintain those high standards.
Ready to Protect Your Business?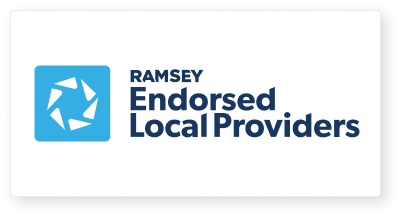 Only pros and providers who do whatever it takes to help you win earn the RamseyTrusted shield. And when it comes to insurance, these folks are determined to get you the coverage you need and nothing you don't. Seriously—we'd send our moms to them (and most of us have).
Frequently Asked Questions
About The Pros
What's a RamseyTrusted Agent?

RamseyTrusted agents are insurance pros we trust to serve our customers. They're licensed insurance agents who live and work all over the country. They partner with Ramsey because they believe the same thing we do: that getting the right commercial insurance coverage is an important part of protecting your financial future.

Learn how Ramsey Solutions helps people take control of their finances. Or take a minute to meet our founder, Dave Ramsey.

Are these agents independent, or do they work for a specific company?

Independent. They can compare business insurance and commercial auto insurance quotes from multiple local and national insurers to find you the best coverage.

Why work with agents Ramsey recommends?

They're reliable, so they'll be there when you need them. And they've got the heart of a teacher, so they'll actually help you understand your business insurance.

Does working with an agent cost extra?

Nope! You just pay your insurance premium like normal—no catch, no extra costs.

Do I need to choose an agent who specializes in my industry?

Sometimes—but not always. It's actually more important that you have experience in your industry. Even if you're starting your own business and getting insured for the first time, you'll get better insurance rates if you can show that you've worked for other companies in the same industry in the past.

You may need to find an agent who specializes in your field if you own a company that has a lot of unique risks or regulations—like a horse boarding business or high-rise construction company.

But regardless of your industry, your main goal is to find an insurance agent who knows their industry. That's why we only recommend RamseyTrusted agents—because they're experts in the insurance industry. They'll help teach you how to understand your business insurance policies, and they'll ask the right questions to get the right coverage.
About Business Insurance
What is business insurance?

Business insurance, also known as commercial insurance, is any type of insurance policy that helps protect your business from big, unexpected expenses that could spell disaster for your company.

What's the difference between business insurance and commercial insurance?

Not much. People use both business insurance and commercial insurance to talk about any type of insurance that helps you protect your business.

The one exception: When you're talking about insuring vehicles you use for your business, the correct term is always commercial auto insurance. (We know—it's weird.)

Are business insurance and general liability insurance the same?

No. Some people call general liability insurance "business insurance," but they're actually different. Business insurance refers to all types of coverage related to your business, like professional liability or commercial auto insurance. General liability insurance is a type of business insurance.

What types of business insurance are there?

Just like there are all kinds of businesses, there are all kinds of commercial insurance. We already covered the main types, but here are some specialties you might run into:

Home-based business insurance: You can get this insurance as a rider on your homeowners policy to cover additional expenses if you're unable to work in your home due to a disaster.
Inland marine insurance: No, it doesn't have anything to do with boats. It covers products you transport over land or store away from your shop, like in a warehouse.
Rideshare insurance: When you drive for a ridesharing service, the insurance they offer and your personal auto policy might not be enough. This coverage makes up the difference.
Employment practices liability: This insurance helps cover legal fees and damages if an employee sues you over discrimination or unfair hiring or firing practices.
Crime insurance: Helps cover the costs of embezzlement, theft, fraud, forgery or other crimes an employee or third-party commits against your business
Commercial umbrella insurance: Similar to regular umbrella insurance, commercial umbrella insurance goes above and beyond the liability limits on your other business insurance policies to give you extra protection.
Excess and surplus lines (E&S) insurance: Standard business insurance policies won't cover certain types of businesses if they think you're at a higher-than-normal risk of lawsuits, employee injuries or other disasters. E&S insurance covers those high-risk businesses, like daycare centers or tree trimmers.
Industry-specific insurance: If you work in certain industries, you may need additional types of liability coverage, like these:

Liquor liability insurance (aka Dram Shop insurance)
Landlord insurance if you own an apartment or commercial real estate
Auto mechanic insurance (aka auto service/repair shop insurance)
Contractor's insurance if you run a construction company

P.S. Don't forget about your employees! If you're planning to offer insurance as a benefit for employees, you may need to include:

Health insurance
Life insurance (just make sure it's term life—none of that crummy whole life garbage)

Why do I need business insurance?

Business insurance protects you financially if something catastrophic happens—like if a tornado tears through your warehouse, your company-owned vehicle is involved in an accident, or someone sues you. It'll help cover all kinds of crazy costs so you can get back to work.

Without business insurance, your company has to pay those costs. That means one natural disaster, lawsuit or injured employee could bankrupt your business and spell the end of your dreams.

What if I'm a sole proprietor? Do I still need it then?

Yep! Maybe even more than a corporation.

As a sole proprietor, you are the company. So you're personally responsible for paying all the costs if disaster strikes. Don't have the money? It won't just be your business going under. Your personal assets—like your house and savings—will be at risk too. Business insurance helps protect your business and you financially.

What is commercial auto insurance, and how is it different from regular car insurance?

Commercial auto insurance offers all the same coverages as regular car insurance—liability, collision and comprehensive—but it's only for vehicles you use for business purposes.

What types of business vehicles will commercial auto insurance cover?

Commercial auto insurance covers any type of vehicle you own, lease or hire to run your business. That includes service vans, delivery vehicles, tow trucks, dump trucks, food trucks, semitrucks, and even ordinary cars or SUVs that are used solely for your business. It'll also cover trailers you use to haul business equipment or products.

Using your personal car to drive for a ridesharing service? You'll want to look into ridesharing insurance.

What type of business insurance do I need?

That depends entirely on the type of business you run. Some business owners just need a classic BOP (that's Business Owner's Policy, for long) to cover general liability and commercial property. But you may need other types of commercial insurance if you use commercial vehicles, handle sensitive customer information, have employees, or work in a specialized industry.

A RamseyTrusted agent can help you decide which types of business insurance are right for your business.

How much does business insurance cost?

The cost of business insurance depends on the type and amount of coverage you need. More insurance means higher premiums. But remember, the important question isn't, "Can I afford business insurance?" The really important question is, "Can I afford not to have business insurance?" And you already know the answer to that question is a big, hairy no.

Do I need business insurance for my side hustle?

Maybe. If your side hustle is super low risk—like doing graphic design for small businesses—you probably don't need business insurance. But if your side hustle involves something like working on people's cars or selling food that you made, you need liability coverage at the very least. You may also need business insurance if you're working with kids or animals, processing payment info, or using your personal home or vehicle for work.
General Liability Insurance
Who Needs It:
Every small-business owner. It's your best friend!
What It Covers:
Property damage, legal fees, medical costs and bodily injuries that happen at or because of your business. It may also cover false advertising claims or damage to a space you rent for your business.
Cyber Insurance
Who Needs It:
Business owners who store or process sensitive data for their customers, like their credit card information or other things that identity thieves might want to steal.
What It Covers:
Costs related to data breaches, cyber attacks and other electronic threats.
Commercial Auto Insurance
Who Needs It:
Do you use cars, trucks or other vehicles to get to job sites, deliver goods, move tools and equipment, or handle any other business operations? Then you need commercial auto insurance.
What It Covers:
Property damage, medical costs and injuries for others after an accident that's your fault (or your employee's fault). It can also cover the cost of repairing or replacing your business vehicle after a collision or a "comprehensive loss," like a hailstorm, theft or hitting a deer.
Workers' Compensation Insurance
Who Needs It:
Any business owner who has employees working for them (or even just one employee.)
What It Covers:
Medical costs and related expenses when employees get injured or ill on the job. (Without it, it's up to you to pay those costs for them.)
Professional Liability Insurance
Who Needs It:
Business owners who provide services or give advice.
What It Covers:
Legal fees and other costs if someone sues you for "professional negligence."
Commercial Property Insurance
Who Needs It:
Business owners who also own buildings, use special equipment or have inventory lying around.
What It Covers:
Business equipment and buildings—like a storefront, tools, merchandise and so on—in case they're destroyed by a natural disaster, theft or vandalism. You can even get this coverage on your home in addition to your homeowner's policy if you work out of your house.
Product Liability Insurance
Who Needs It:
Business owners who sell a product.
What It Covers:
Legal fees and other costs if someone sues you for injuries or damage your product caused.
Business Owner's Policy (BOP)
Who Needs It:
Anyone who's running a business and has a building, equipment or products.
What It Covers:
All the things general liability insurance covers, plus all the things commercial property insurance covers.