Employee financial wellness programs have a huge impact on employee wellbeing and a business' bottom line. To learn more, we've compiled all our research and results in one place. You'll find videos, webinars, whitepapers, PDFs and more. Check it out!


You can't escape hearing about it—student loan debt is at a record high, retirements are being delayed, and people are living paycheck to paycheck. Can you believe some "experts" have given up and are saying that financial security isn't even attainable anymore? WHAT? Nothing could be further from the truth!

Financial wellness that helps your team get out of debt and save for emergencies puts your people on the fastest path to becoming millionaires. With the Millionaires at Work Blueprint, you'll get a simple-to-follow plan to bring true financial wellness to your team and business.
Are employees even open to financial education from their employers? The answer is yes! This study explores the benefits to the employer and the employee when financial wellness education is offered at work.

In this study, we explore the feelings around finances that the majority of American workers are struggling with—and the common behaviors associated with those feelings.

Studies show that many employees are only one missed paycheck away from financial disaster. Even some people making more than $100K/year are living paycheck to paycheck, and the stress is overwhelming.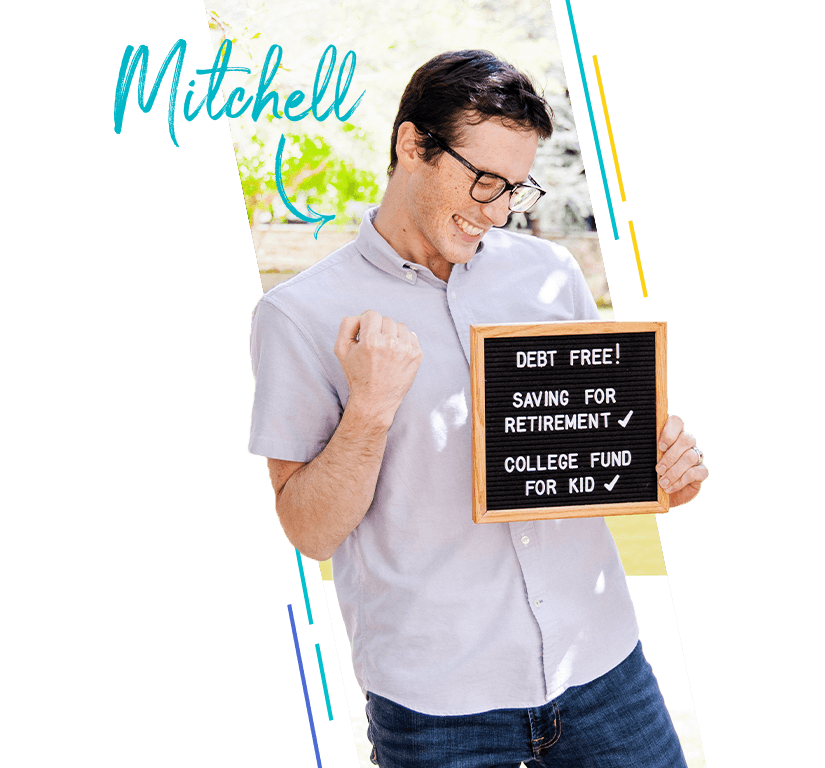 What Is
Financial Wellness?

True financial wellness is when an individual:

Has control over their day-to-day finances

Has enough cushion to handle most financial emergencies

Is out of debt and able to handle their expenses without using a credit card

Is on track to meet retirement and savings goals