Grandparent Giving: Unspoken Secrets You Must Know Before Giving Gifts
5 Min Read | Aug 26, 2021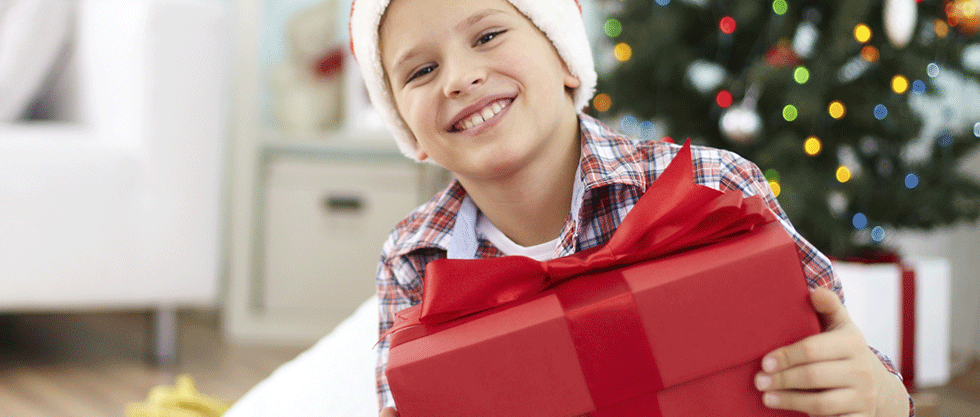 As a new grandmother, I have my work cut out for me this Christmas. I don't mean shopping or finding that perfect gift for my granddaughter. What I need to do is much harder—I must restrain myself.
Hmpf! We're grandparents and we have the right to spoil our grandchildren, don't we? Well, as much as I'd like to say yes, I can't. But why?
Spoiling Your Grandchildren Isn't Your Right
Our job as grandparents is to help our children raise great children who grow into solid adults. And we must support our adult children in the ways that they have chosen to raise their children. That means when it comes to giving gifts, we must ask our own children what they would or would not like us to give their children. Does this sound like giving up some control in grandparenting? Yup.
Many grandparents are in the position to give grandchildren more than we could give our children because we may have more disposable income. But think about what can happen to our grandkids if we overspend on them. First, we show them that we can outgive their parents. We know that we don't love them more than their parents, but in the eyes of a small child, the message that our nicer gifts may give our grandkids is this: we care more about you than your mom or dad does.
Now maybe your grandchild isn't materialistic and wouldn't feel this way, but think about something else. If we give our grandchild a motorized car that he can ride around the driveway and his parents give him a new tricycle, how do you think he'll feel about that trike? Not very excited, I'll bet. He will look at his parents' gift and feel, well, pretty disenamored.
Healthy Relationships Are the Most Important
Imagine a grandmother who buys her 7-year-old granddaughter a new wardrobe replete with fancy dresses, patent leather shoes and hair bows for Christmas. The parents struggle financially, and the grandmother simply wants to help. She buys the clothes and even a new winter coat for her granddaughter. Christmas morning the little girl unwraps the gifts and squeals. She runs to her grandmother, throws her arms around her, and thanks her profusely.
Then the girl turns to a large box under the tree from her parents and opens it. She pulls out another winter coat. It isn't as pretty or expensive. Trying to be nice, the girl thanks her parents, but it is clear that she is disappointed. The parents tell the grandmother that they saved for six months to buy the coat for their daughter. They feel disappointed and embarrassed rather than joyful from having given a gift from their hearts.
No grandparent wants their child to feel unappreciated—especially by their own children—so we grandparents must always ask our children for permission to buy expensive or numerous gifts for our grandchildren. Maintaining healthy relationships with our children is far more important than buying nice gifts for them.
Additionally, grandparents often have different opinions than their children about what clothes, electronics or toys are appropriate for grandchildren. So in order not to undermine parents, it is critical to ask them if a certain book, movie or electronic gadget is acceptable to buy the grandchild. Many parents don't want their 10-year-old son to have an iPhone or their 14-year-old daughter to have an expensive leather coat. So don't buy your grandchild something that goes against the wishes of the child's parents, but rather honor the parents with a gift they approve.
A Creative Way to Give Now and for Years to Come
Many grandparents want to give money to their grandchildren at Christmas time. One of the best ways to do this is by putting money in an education fund or other investment vehicle. Then, you can give a small gift to the child to open on Christmas morning. This is a great way to set aside money for grandchildren and not let them feel overindulged. And, what parent isn't going to appreciate the financial help? Investing money for them is a much better use of funds than buying an expensive gift that the child will grow tired of in a matter of months.

Start budgeting with EveryDollar today!
There are many things that doting grandparents can give grandchildren that will always be appreciated by parents and grandchildren. It is important to realize that the best gift we give our grandchildren is the gift of our time. Set a date to take your grandchild on an outing or for a weekend, write it down, and wrap it up. Or, make fun gifts for grandchildren. They love looking at photos or videos of themselves, so make books or a DVD chronicling the previous year. Just be a little creative.
Put the brakes on overindulging children with expensive gifts, and I guarantee you'll have one happy grandchild (and happier parents) on Christmas morning.
Pediatrician, mother and best-selling author of six books, Dr. Meg Meeker is the country's leading authority on parenting, teens and children's health. Connect with her at megmeekermd.com.
Here's something to add to your Christmas gift list: a present that will make a real impact. Check out Ramsey+, the all-access membership to Ramsey's best money tools and content, including the Smart Money Smart Kids online course and the premium version of the EveryDollar budgeting app. Give them money confidence this year. Give them Ramsey+.
Did you find this article helpful? Share it!