Let's play a game. Guess the percentage of Americans who go into credit card debt for their vacations. Survey says—46%.1 That's a lot of people paying off bills for room service and sea horse snorkeling!
Well, we have two truth bombs to drop. One: You don't have to travel someplace exotic to have a great vacation. Two: You can enjoy your time off without blowing up your finances. Boom and boom.
Check out these cheap staycation ideas. Add your own splash of creativity and you'll have some great stories to tell when you return to work, refreshed and ready to take on the daily grind.
Outdoor Staycation Ideas
1. Take a hike.
Getting outside is one of the best cheap staycations. So, get out. Take a hike. You can do a quick online search and easily find trails in your area. Many websites rank trails based on their difficulty, share photos and comments from others, and even let hikers know how long the trails are—so you know exactly how much granola to pack for the journey.
2. Visit a park.
Parks are the perfect location for kite-flying, quilt-lying or people-spying (also called "people-watching" when you're not trying for a rhyme). They have playground equipment, trails to bike or walk, and plenty of practice space for your ultimate frisbee league. What more could you ask for?
3. Have a picnic.
What's more perfect than a picnic on a beautiful day? All you need is a blanket and a basket of goodies. If you don't feel like crafting a full charcuterie board with a spread of cheeses, meats, jams and crackers, you can make some quick PB and Js or even pick up some fried chicken. Don't forget to bring a good book!
4. Play sports.
We're not all athletic. But a game of wiffle ball or cornhole can bring out the competitive trash talk in even the calmest of your crew. Grill out with friends and serve up some sporty fun.
Or for the super extraverted, you can try drumming up enough locals on your Facebook community group to make two teams and play kickball in a nearby park. You don't need a lot of gear, and you can get in good exercise while making new—or hanging with old—friends.
Local Staycation Ideas
5. Create your own tasting tour.
This fun staycation idea is so close you taste it—literally. Search online or ask around for recommendations on the best places to eat in your city, and then make a list to knock out one meal at a time.
Just make sure you set an amount for how much money you'll spend and think about your budget when you order. And don't forget to tip. Good budgeters are good tippers.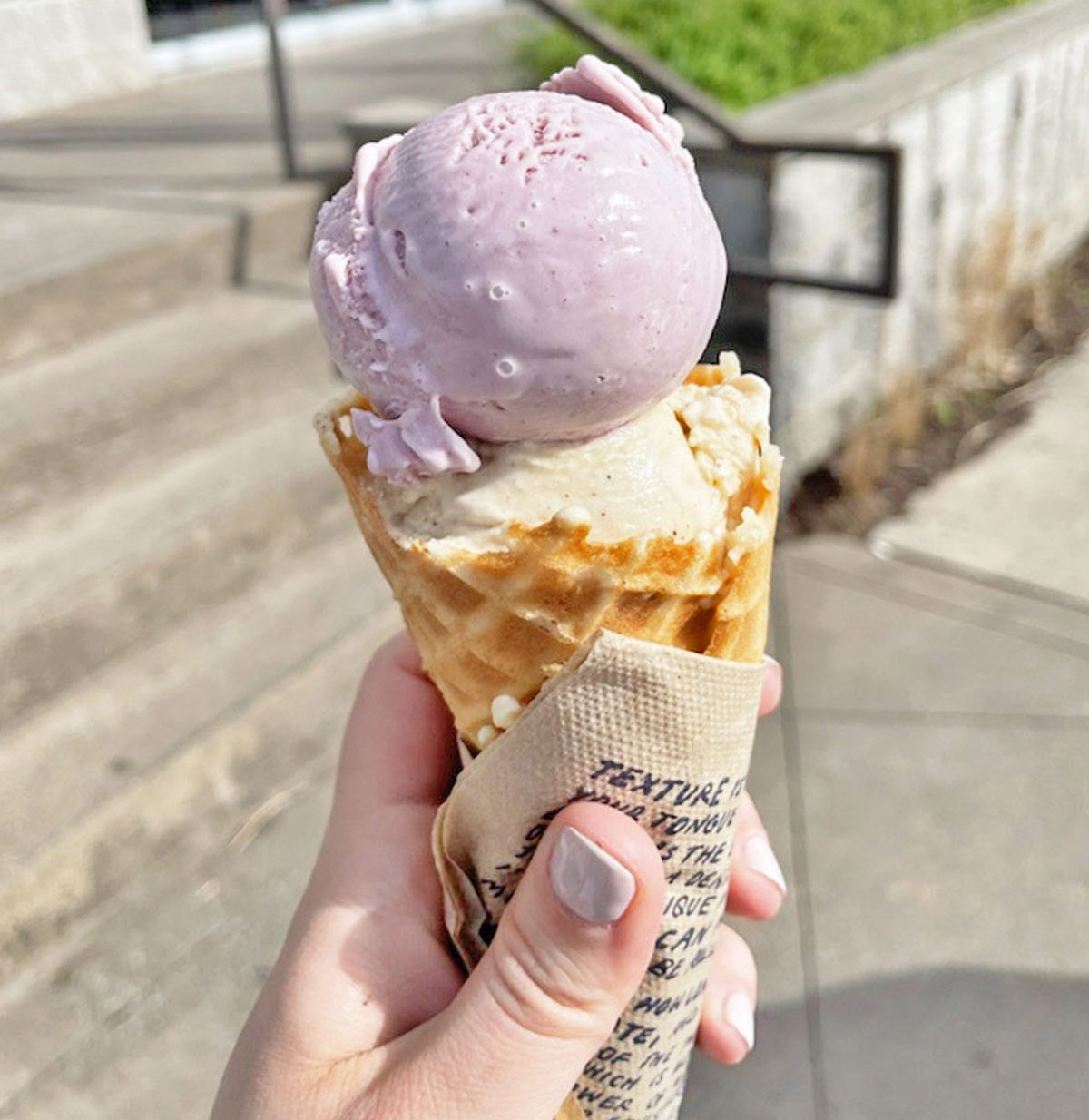 6. Be a tourist in your own city.
When you live close to an attraction—and drive by it every day on your commute—it's easy to forget how awesome it is. So, make a day of visiting the museums, enjoying the concerts, and taking the tours in your hometown that the out-of-towners flock to. If you don't know where to start, visit your city's tourism website.
Save on transportation by carpooling or weigh the cost of using a ride-sharing service. Sometimes adding in parking and gas makes driving your crew more expensive than hiring a driver. But don't forget to tip!
Indoor Staycation Ideas
7. Go to a matinee movie.
Lights. Camera. Action! Going to the movies is a classic outing. The silver screen is the perfect way to be entertained and swept up into a fantastic story. Well—you hope it's fantastic because of those prices, right?

Every savings goal starts with a budget. Create yours today with EveryDollar.
Here's an idea: Save money by hitting up that matinee rate. Skip the expensive concessions in the theater and plan to visit a moderately priced restaurant after. That's how you can score a perfect dinner and a movie night out on a budget.
8. Do a room refresh.
Get your DIY on and tackle that room you're embarrassed to admit exists in your home. This isn't a full-on reno. But clearing out, freshening up, and maybe repurposing the space can make a big difference. Say goodbye to that rarely used extra bedroom and hello to your brand-new home office. All it takes is a fresh coat of paint and rearranged furniture.
Instead of spending money going out, spend it on creating a space you'll want to stay in. Buy some decor at antique malls, flea markets or garage sales where haggling is king. Make your own art. Have fun with it! And don't forget to pat yourself on the back for completing your very own home improvement project.
9. Have a DIY spa day.
This one might sound a little over the top. But trust us—spa days work wonders! Plus they're really easy to do at home. Order some budget-friendly bubble bars, face masks and essential oils. Take a peaceful, steamy bath. Put on some relaxing music. Light some candles. Give yourself a manicure and a facial. Pamper your feet with a massage. Breathe.
Kid-Friendly Staycation Ideas
10. Plan a game tournament.
Pull out the board games, find a deck of cards, or stretch those thumbs for some video gaming. You can make a bracket and duke it out for ultimate champion. Or you can see how many games your family can get through in one day. Don't forget to stock up on snacks.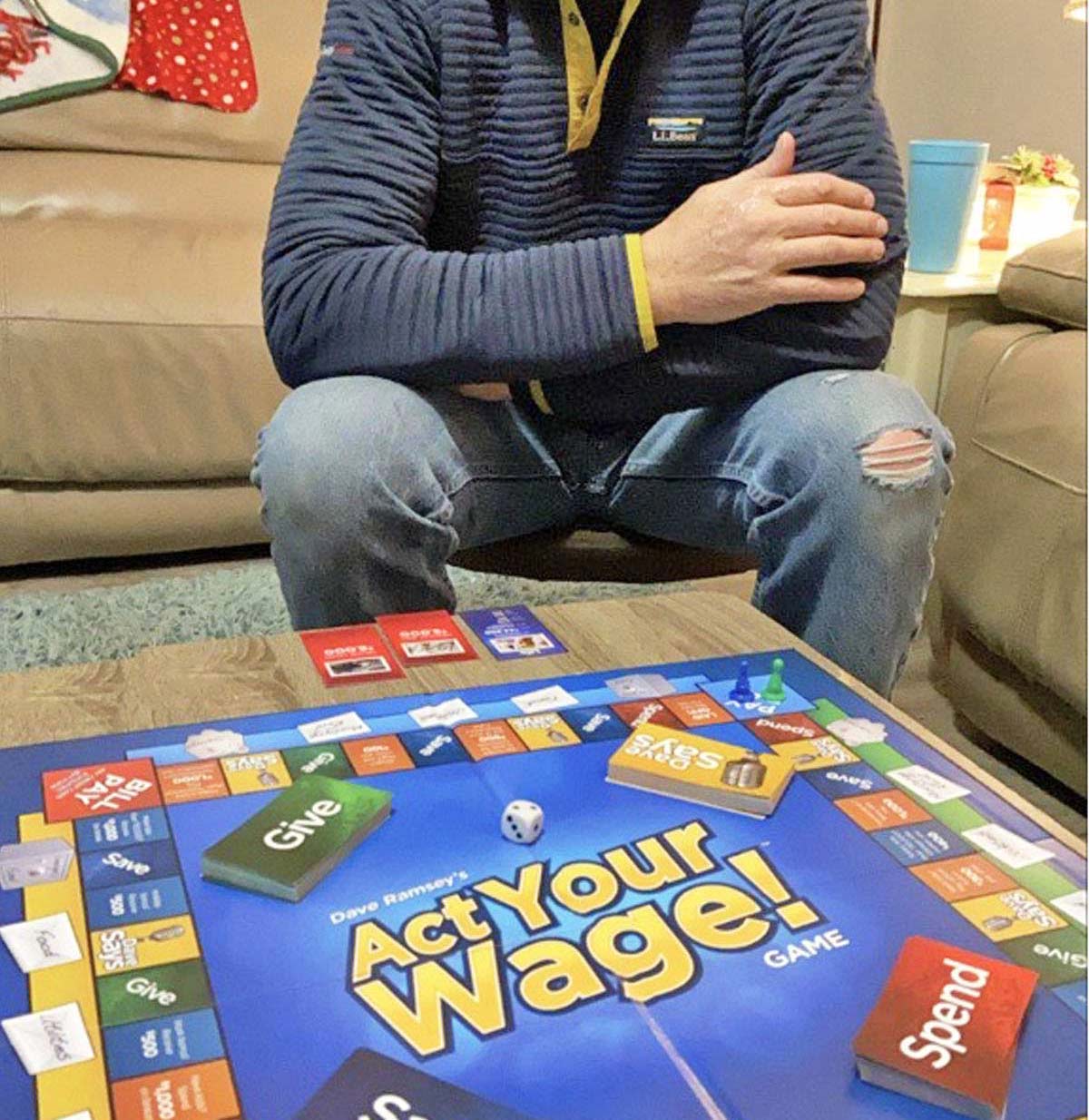 11. Make zero plans.
Spend a day just seeing where the wind takes you. The only plan you need to make is how much you'll spend that day. Don't go over that amount—but everything else is all about spontaneity. Give everyone a turn to pick what happens next or put ideas in a hat and draw a new activity on the fly. Just remember: Besides your budget, nothing's set.
12. Have a movie marathon.
Load up on popcorn and gummy candies for a movie marathon—in your own home. You can watch the freebies offered on your streaming service or borrow those ancient things called DVDs from friends. Then you're just out the cost of food and beverages. Even if you rent a couple DVDs, you're still in a good financial spot and entertained on the cheap. In your pajamas, no less. Yes, please.
13. Plan a letter-themed day.
Wear your penguin-print pants, eat pizza, play the card game "pig," and paint. Sleep late, shoot hoops, slurp spaghetti, and have a sing-along. Make macarons and magic wands, have a mad hatter tea party, and watch a movie. You get the idea. Enjoy a letter-themed day. The kids can help plan the activities, or you can make it all a surprise.
How to Budget for Your Staycation
Here's the bottom line: The words budget and fun don't have to be enemies. They can live together, we promise! You just have to be a little creative. But when you do, you can easily meet your money goals while still going out—or staying in—for one awesome and cheap staycation.
Just follow our lead:
Make a plan for what you'll do.
Check prices for all the activities.
Add up the total cost.
If it's more than you can afford, tweak activities, look for coupons and deals, or try similar lower-cost options.
Budget ahead.
Stick. To. The. Budget.
That's right—before you start putting these cheap staycation ideas in action, you need to make a budget. That's where EveryDollar comes in—our free and fun (we think so anyway) budgeting app that's perfect for planning your staycation, and everything else in life!
Did you find this article helpful? Share it!