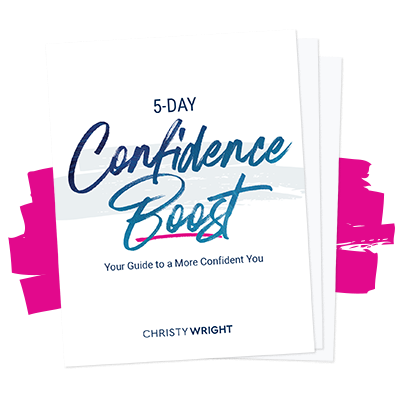 5-Day Confidence Boost
Receive five days of encouragement focused on helping you become a more confident you so you can start seeing more positive results in your life—a life where you feel more bold, strong, and most of all, more secure in who you were created to be.
Each day, we'll focus on one of these five important areas of your life: your spirit, mind, body, relationships and resources.

By signing up, you will receive occasional emails from Christy Wright.