Life Insurance for Couples
We'll help you and your spouse find
the best life insurance options for both of you.
Frequently Asked Life Insurance Questions for Couples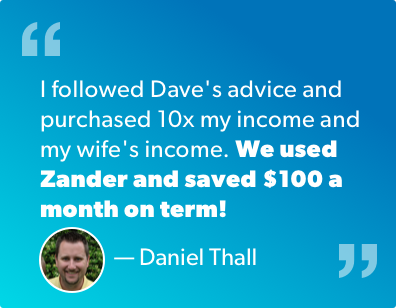 Why Should Couples Get Term Life Insurance?
If you depend on each other's income, either to pay bills or manage debt, you'll need to replace your spouse's income if something happens. So getting a policy now for each of you is important.

What Type of Life Insurance Should Couples Get?
There are so many different types of life insurance out there. But term life is almost always the most affordable type of life insurance, and it's definitely the simplest. It covers you for a fixed period of time until you're self-insured, saving you from paying for life insurance long after you need it.

How Much Life Insurance Do Married Couples Need?
We recommend getting 10–12 times your annual salary. If you die, your spouse will take the lump sum they receive and invest that amount into mutual funds that average at least 10% growth. The interest your family takes out each year would cover your annual salary. The original amount could stay there forever, and they could live off of the interest.
Here's How it Works:
Build Your Quote

Choose a Plan

Finalize Your Policy

Only providers who do whatever it takes to help you win earn the RamseyTrusted shield. And when it comes to life insurance, this is a company that's been serving our fans faithfully for over two decades. Seriously—we'd send our moms to them (and most of us have).
Zander Term Life Insurance
Determine Your Health Level
Using the "Health Factors" and "Height and Weight" charts below, choose one of the four health classes. Each company has different criteria, so these guidelines have been combined and simplified to give you the best chance of choosing your actual health class. Don't worry, Zander will make sure your health class is accurate.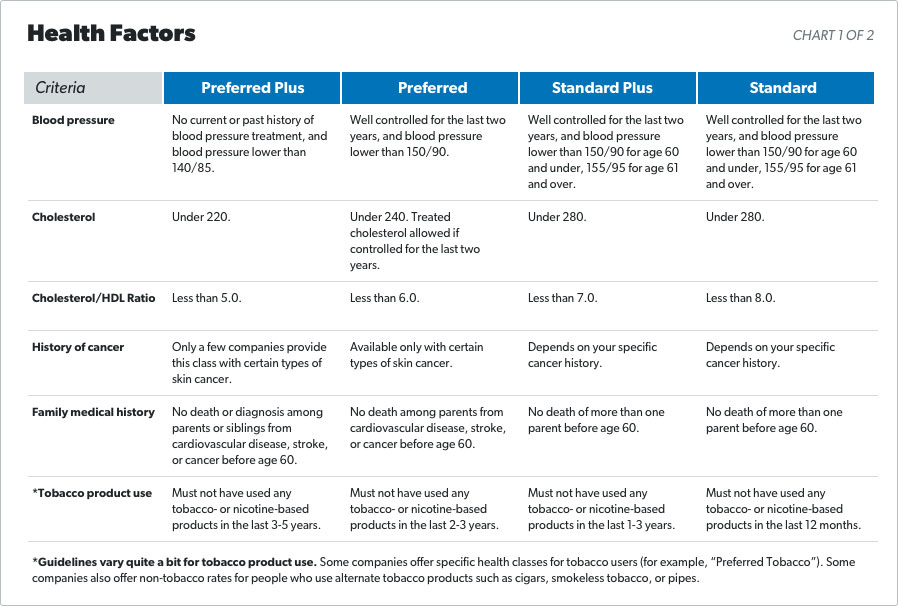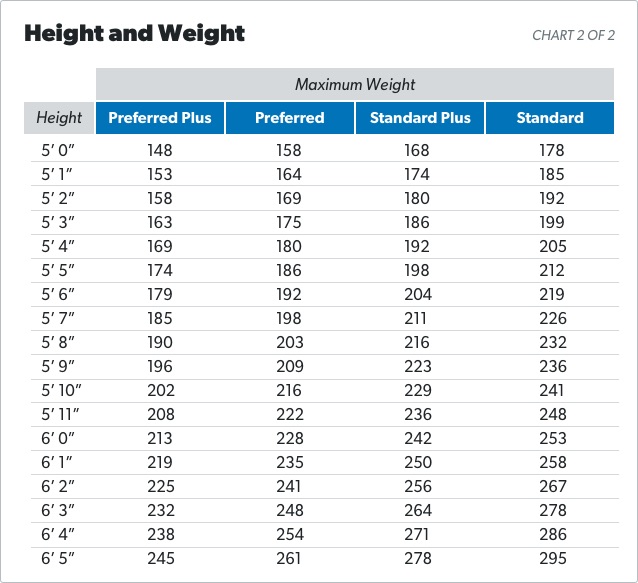 Build Your Quote
We need just a few details about you to give you accurate quotes.
The life insurance quotes are estimates based on the health class you have selected. Final rates are always subject to underwriting approval by the insurance company. There are many factors involved in the final approval price, such as (but not limited to) health history, lab results, family history and driving record.
The Lampo Group, LLC, through ramseysolutions.com, provides advertising for third parties, including Zander Insurance Group. This form is provided as a direct link to Zander Insurance Group's site. Information submitted by you is collected, stored and/or used by Zander Insurance Group for the purpose of providing the insurance quotes you request. ramseysolutions.com, with your permission, collects only your name, phone number, email address and postal code. All other information, necessary for the generation of an insurance quote, submitted on this form is directly linked to Zander Insurance Group's site and is in no way collected, reviewed or stored by ramseysolutions.com. Likewise, all quotes are solely provided by Zander Insurance Group, and are not generated or provided by ramseysolutions.com. The Lampo Group, LLC, is not an insurance company or insurance producer and does not warrant any sites, services or information provided by Zander Insurance Group.
We do not sell your personal information to anyone. You will not receive unsolicited, intrusive calls or emails from other agents and companies across the country. If you do provide your telephone number, a Zander representative or their partners may call or text message/SMS you at the phone number(s) above, including your wireless number if provided. Normal charges may apply. This call may be generated using an automated technology and if we're unable to reach you when we call, we may leave you a pre-recorded message, so you can call us back. Your consent to us calling is not required to get a quote or make a purchase and may be revoked at any time. You may simply call us at (800) 356-4282. (Sorry for the long, boring disclaimer... our attorney made us do it.)