The Right Financial Plan Changes Everything
If you're looking to get better with your money, you've come to the right place. We'll show you how to dump debt, save for emergencies, and build wealth. It's all about getting on the right financial plan. You can make a change! We'll help you.

Take Our Assessment | Shop Our Products | Learn by Topic
Find Out Where You Need to Start
Ready to take control of your money? It won't happen overnight, but you can do it! Most people have no clue where to start. But we'll give you everything you need to get started—for free.
We'll get to know you, your money habits, and the financial goals that matter to you most.
We'll give you a free, customized financial plan, along with free tools and resources.
We'll follow up with more tools and resources to help keep you motivated.

The Money Plan. The Money Book. The Money Tool.
No matter where you are in your journey, you can be confident and ready to make the next right choice for your money with these great products.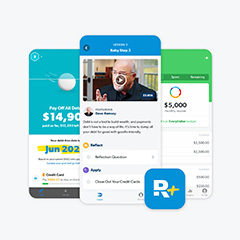 Try Ramsey+ for Free
Learn the proven money plan to pay off debt, save for emergencies, and build wealth. Start a budget and take control of your money. Track your progress and crush your goals.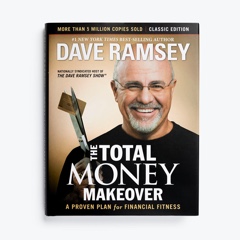 The Total Money Makeover
Dave Ramsey's all-time bestselling book shows you how to walk the 7 Baby Steps and offers inspiring stories from many who've been right where you are.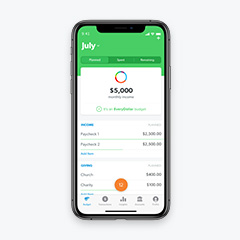 EveryDollar
Find out where your money is going so you can make it work for you. Budgeting has never been easier with EveryDollar.
Our Most Popular Articles and Videos
Life-change is 80% behavior and 20% head knowledge. We've got articles, videos and more to help you learn how to get better with your money.
Who Is Dave Ramsey?
Dave Ramsey started Ramsey Solutions in 1992 to share what he'd learned after fighting back from bankruptcy. Dave is now known as America's trusted voice on money and business. He's a national radio personality with 16 million weekly listeners and seven bestselling books. Millions of people have ditched debt forever and turned their lives around by following his proven plan—the Baby Steps.