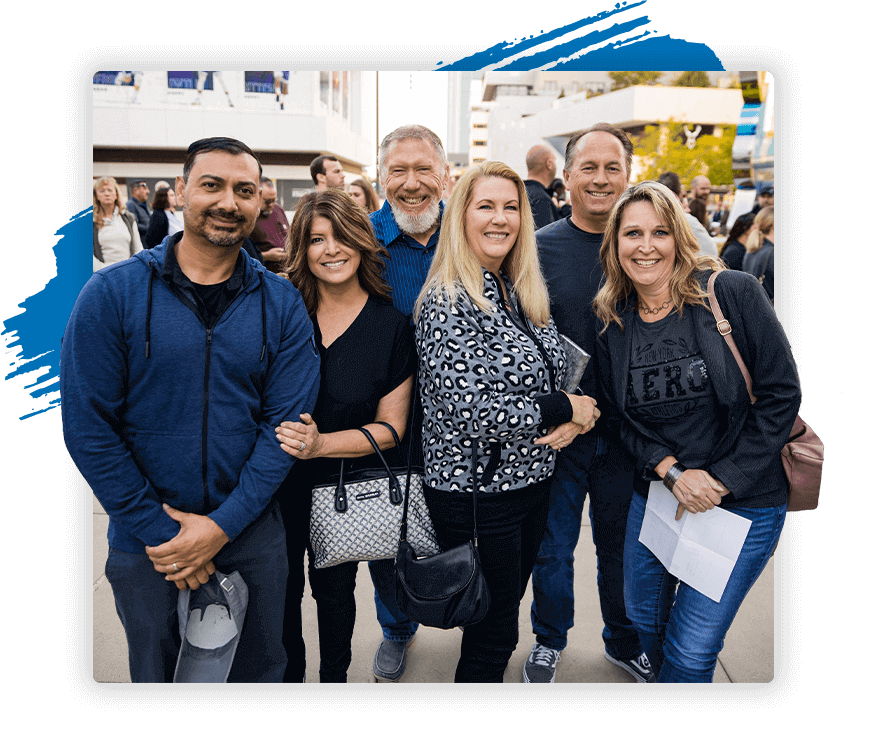 Be a Hero to Your Friends and Family!
Attend a Ramsey Event with your group and unlock these exclusive deals.*
4–9 People

10–19 People

20+ People

$15 Off per Ticket
2 Upgraded Tickets
4 Free Products at Event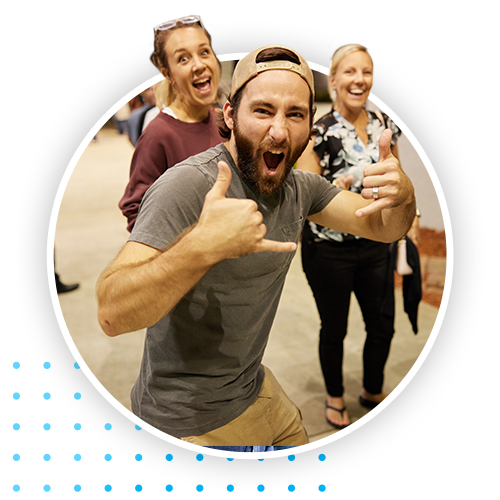 Here's How To Do It:
Think of how many people may be in your group.
Get ready to be inspired and have an amazing time at the event.
Frequently Asked Questions
Do I have to register each person individually?

No. Once the original group is registered, individuals can call in and identify with your group and get the discount.

What if I don't use all of my group tickets?

You will get an event credit for your unused tickets toward a qualifying future Ramsey Solutions Event. You will need to contact us at events@ramseysolutions.com when you are ready to use your credit.
*Group rates do not apply to EntreLeadership events. If interested in attending one of these events, click here.