Successful Tax Business Owners Share Their Secrets to Year-Round Profits
4 Min Read | Sep 20, 2021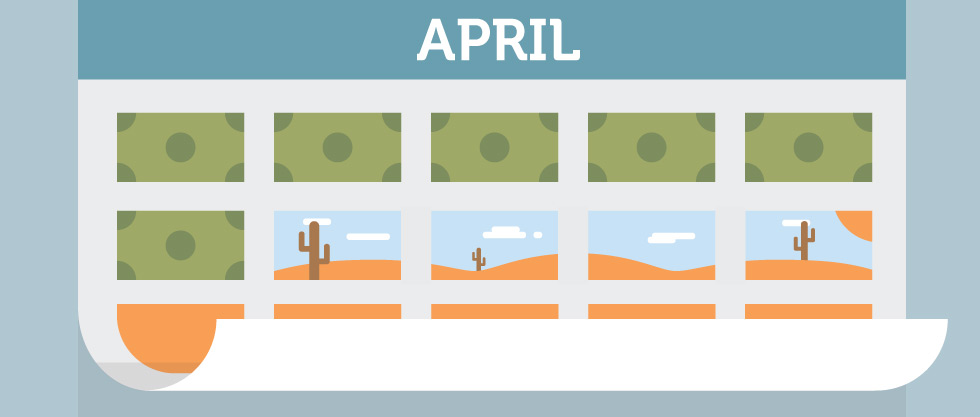 From the first of February through April 15, most tax pros are dealing with more clients than they can handle. Come April 16, however, many of those professionals are scrambling to keep their businesses profitable. Business clients can help fill that void since they must file multiple income tax returns each year. But that's not the only way you can make money serving business clients.
Expand Your Business With New Services
We talked with some owners of successful tax businesses around the nation to find out how they make money year-round, and they all have one thing in common: They offer several types of services in addition to tax prep and filing. Bookkeeping, accounting, payroll and tax planning go hand-in-hand with the services you already offer. And they provide an ongoing revenue stream—exactly what you need to keep your business turning a profit all year.
"Business owners hate taxes," Dan Lucas with Credo Financial Services explained. "If you can save them money on their taxes, they'll hire you for bookkeeping, they'll hire you for accounting, they'll hire you for anything—you just became their best friend."
"We do the things most people in business don't know how to do or don't have time to do," Mark Hanna with Mark Hanna, Jr., Inc. agreed. "Like the garbage man, we get paid to do a service no one else wants to do."
Your Customers Are Already Coming to You
Building up your business-owner client base is probably easier than you think—just listen to your current customers. According to a survey of Endorsed Local Provider (ELP) tax referrals, 10% of personal filers also request help with small business tax returns.
"When I get clients who say they have their own business, I tell them about my business services," Susan Lange with Advantage 3 Tax & Financial Services told us. "I explain that I'll respect their budget and help as much or as little as they want."
All of the tax professionals we talked to said if you make it a point to super-serve your clients, word will get around.
"Word of mouth builds a business," Josh Knapp with Knapp Bookkeeping Service told us. "Business owners hang out with business owners, and they talk about tax savings or financial planning. If you've helped them with a good tax plan or financial plan, they'll tell their friends about it."
Launch Your New Services With These Ideas
Here are some additional strategies our experts use to grow the business services side of their firms.
Become a trusted source of information. Dan writes a blog on business tax and financial issues and sends those posts to his clients via a subscriber list. He also uses customer relationship management software to target clients with information specific to their needs. "If I see a tax issue come up in the state of Nebraska, for example, I can email those clients with that information, and they really appreciate it."
Offer a free initial consultation. "We get a lot of calls from people with small, or seemingly small, bookkeeping questions," Josh explained. "If we can get those folks into the office, that one question often leads to a much larger business opportunity for us and a greater benefit to the client."
Remember, every client you have is important. "Whether they're just starting up their Mary Kay or Pampered Chef business or they have a multimillion-dollar corporation, treat them all the same," Susan said. "You never know which ones are going to take off."
"Your focus is to save your clients money, and if you present yourself that way and communicate it to your clients, you'll get more referrals and more business clients," Dan said.

Every business goes through five distinct stages. Find out which stage your business is in with our free assessment.
"If we treat clients the way we want to be treated, they will tell their friends and their friends' friends," Josh added. "Stick with it and sell service. You won't go wrong."
All of these pros also recommend the ELP program as an excellent source of referrals—both individuals and businesses. "The ELP program, hands down, has been our most effective effort in bringing in business," Josh told us. "It's remarkable the number of phone calls, emails and businesses we've gotten from being an ELP. I'd recommend it to any practitioner."
Learn more about the Endorsed Local Providers program and how it can be an excellent source of referrals for tax businesses like yours.
Did you find this article helpful? Share it!