These days, we live in a world of convenience—so much so that we will pay someone to do our grocery shopping for us! But with all the endless options at your fingertips, you get decision fatigue not only trying to decide which cereal to choose (how are there so many types of Raisin Bran?), but also trying to decide which grocery delivery service to use to actually get that cereal.
Shipt vs. Instacart. Which is better? Which is cheaper? Which makes the most sense for your family? Hey. Relax with the questions. I've got you covered with everything you need to know about Shipt and Instacart to help you make the best decision possible. Also . . . who's still buying Raisin Bran in this modern day and age? I think I speak on behalf of all of us when I say that raisins are just grapes who've had all their hopes and dreams sucked out of them.
What Is Grocery Delivery?
If you've never heard of the magic of grocery delivery, you've come to the right place. In my 33 years of life, I've only come across three kinds of people who don't hate grocery shopping:
Moms who are able to shop without the kids in tow. (Alone time is alone time, right?)
Professional chefs. (These folks like to pick out their own produce.)
Professional grocery shoppers. (Getting paid to spend other people's money makes it way more fun!)
If you don't fall into one of these three categories, that's okay. Many of us don't. And that's exactly why companies like Shipt and Instacart exist in the first place—convenience. A lot of us would rather pay someone else to do our grocery shopping for us. In fact, grocery delivery and pick up sales reached $6.4 billion in 2021.1 But there's more to love here than just convenience. If you're someone who struggles to stick to your list, grocery delivery might actually save you from blowing your budget week after week.
So, let's do a little meet and greet.
Instacart
You might think that grocery delivery was born out of the pandemic, but think again. Instacart has been delivering people's groceries since 2012. Yep, I was surprised too. Instacart operates in both Canada and the US, having taken the grocery delivery industry by storm in all 50 states. Chances are, there's an Instacart shopper in your town ready to help at any given moment.
Shipt
Shipt was founded in 2014 (right on Instacart's coattails) and bought by Target in 2017. Yep. If that just helped you make up your mind in the debate of Shipt vs. Instacart (and which you should shop with), then my work here is done. You're welcome. But seriously, if you love Target, you're going to love Shipt, especially if you shop with the Target Circle app. Now, you can get all the Magnolia Home throw pillows you want—without having to step foot in the store. (Don't tell my wife.)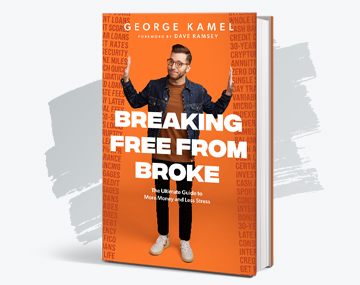 More Money. Less Stress. Yes, Please.
In his new book, George Kamel does the research for you and exposes all the worst money traps out there so you can build real wealth!
Start Reading for Free
Shipt vs. Instacart: What's the better deal?
Now that you've been properly introduced, let's dive into the real reason why you're here: What's the better deal? If you haven't made up your mind on the debate between Instacart vs. Shipt, it's time I help you settle it. Let's talk about the differences in their membership structures, pricing, fees, locations, and the types of stores they shop.
Membership
For all you budget-savvy folks out there, membership costs are a big deal. Paying a membership fee can sometimes feel as hard as paying for shipping (because nobody likes paying for shipping). But when it comes to convenience, many of us will gladly pay a membership fee if it saves us time and effort.

Try our free Meal Planner to save money on groceries!
Shipt offers three ways to shop: monthly membership, yearly membership or single delivery. The monthly membership is $10.99 plus fees, while the yearly is $99 plus fees.2 When you sign up for a membership, you get free deliveries on orders over $35 and they'll let you pick your favorite shopper. It's hard to come by someone who can really pick your produce the way you would. If you're like me and picky about your avocados, you might like the idea of using the same shopper every single time (and tipping them well).
If you pay per delivery, it'll cost you $10 plus fees every single time depending on where you live. (In Franklin, Tennessee, my one-time fee was $7.99.) If you're shopping in a pinch, that might be the way to go. But if you're going to use a delivery service on a weekly basis (and paying $7 to $10 each time), you'll end up paying well over $364 in delivery fees by the end of the year. Ouchie.
Instacart has one membership called Instacart Express offered in a yearly plan ($99 plus fees) or a monthly plan ($9.99 plus fees).3 Their yearly plan includes a free year of Grubhub+ as well. By signing up for Instacart Express, you get free delivery on orders over $35, a 5% credit back on pickup orders (excluding alcohol), and lower service fees.4 Otherwise, a single delivery on orders over $35 is $3.99 plus fees—and like I said earlier, that can add up if you're doing it multiple times a month.5 Being an Express member also lets you order from multiple stores at once (what a time to be alive).
Stores
Now, let's take a look at the stores these services shop. This could be a deal breaker one way or the other for you. If you love your local meat market and shopping there is a nonnegotiable, one delivery service might be better than the other. And if a store near you doesn't work with Shipt, Instacart might be your go-to.
As I mentioned before, one of the biggest pulls for Shipt is that they shop with Target. (And if you shop in the Target app, they'll automatically deliver with Shipt.) But they also shop local big-box stores, like Costco, and chain stores, like Kroger, H-E-B, Harris Teeter, Publix, Safeway, Meijer, Piggly Wiggly, Winn-Dixie and more. In fact, as of September 2021, they were partnering with over 130 retail stores.6 And if you're in a small town, they've probably got you covered with your local market too. The best way to find out is by heading to their website and putting in your zip code.
However, Instacart shops with more than 300 retailers and grocery stores nationwide.7 If you think of a store, they probably shop there. I mean it. Costco, Kroger, Fresh Thyme, Publix, Meijer, CVS, Aldi . . . the list goes on and on (and on).
Locations and Availability
Like I said before, the Shipt vs. Instacart showdown might not be too much of a competition if they don't operate in your area. The best way to tell is by putting your zip code in and seeing what stores come up nearby. If you live in a one-stoplight town, you might not have as much availability as the city next to you. But hey, you never know unless you check. Otherwise, you'll just have to skip the grocery delivery service altogether (or pay the neighbor to do it for you).
Shipt vs. Instacart: Cost Comparison
In order to really settle this, let's jump into the apps and do some shopping. I'm shopping with Kroger on each app. But keep in mind: Prices will vary depending on your location. (I'm in Franklin.)
*Prices were collected in each app on 4/14/22 and are subject to change.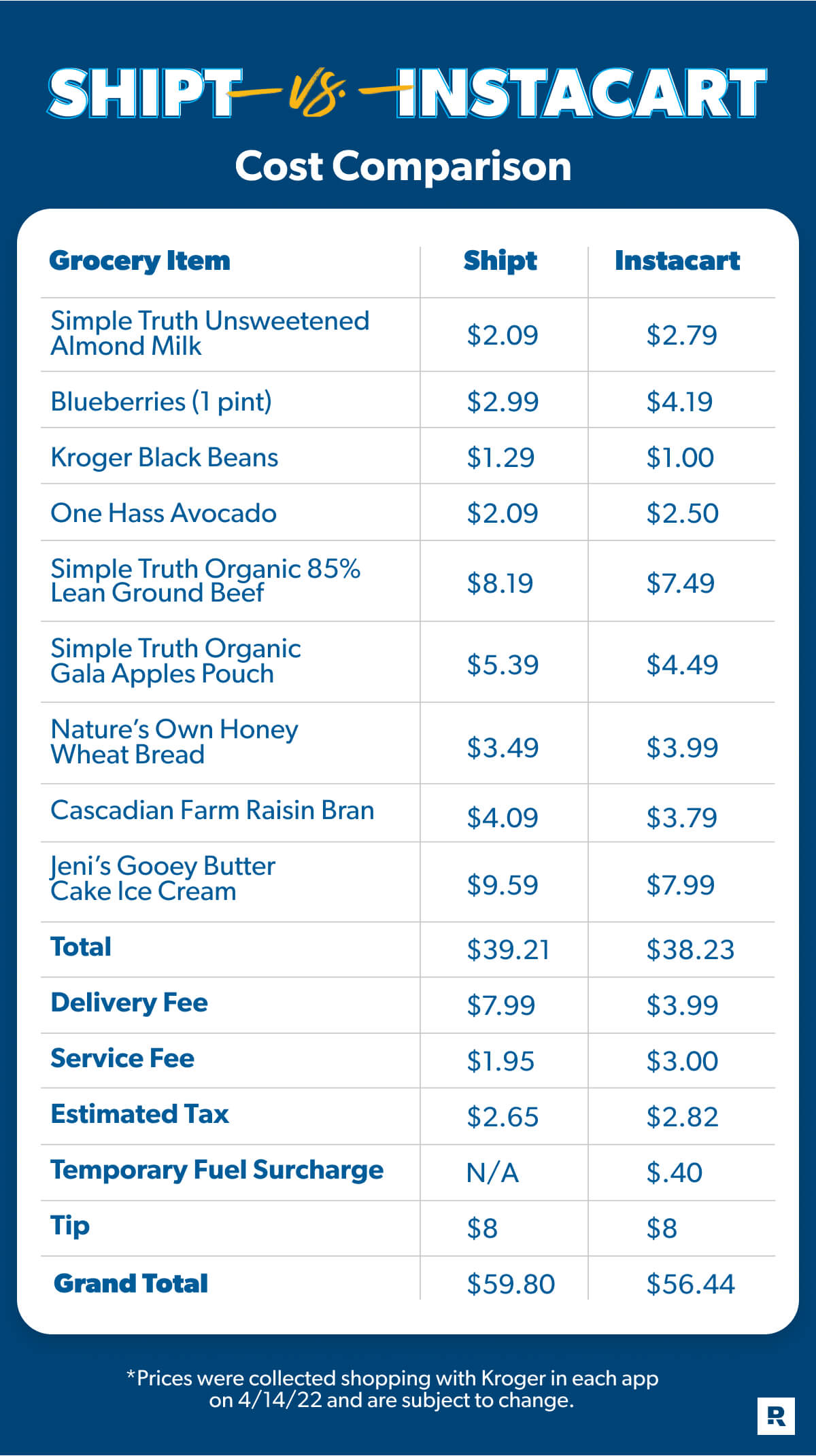 Just so you know, I tried to shop the deals at both stores. Shipt had a lot of produce on sale, while most of Instacart's items were priced slightly lower in most categories—especially on that pint of Jeni's Gooey Butter Cake Ice Cream. (Just in case you were wondering, it's my favorite ice cream flavor of all time and worth every penny!)
Folks, it's a close one, but Instacart takes the gold here, coming to the winner's circle at $3.36 cheaper than Shipt. The big difference is the lower delivery fee. I'm not shopping with a membership, but because my order is over $35, delivery is only $3.99 (compared to that one-time delivery fee of $7.99 with Shipt).
It's hard to stomach so many service fees, taxes and surcharges for a small grocery order. But remember, just because you don't like paying those fees, doesn't mean you should skimp on the tip. Plus, you never know if your shopper is doing this as a side hustle to pay off debt! So, always leave a good tip! (And if you can't afford to tip, then you can't afford the grocery delivery. Sorry, not sorry.)
How to Save Even More on Grocery Delivery
1. Sign up for a membership.
If you want to save money on your orders, signing up for a membership and spending at least $35 will get you free delivery with both Shipt and Instacart. And with Instacart Express, their member pricing on groceries saves you even more money.
2. Become a shopper.
If you want free grocery delivery, Shipt offers their shoppers a free membership. All you have to do is shop and deliver one grocery order every 90 days to keep your membership. Score!
3. Compare store prices.
This is a no-brainer. Nine times out of 10, getting your groceries from Whole Foods is always going to be more expensive than shopping at cheaper grocery stores like Aldi or Kroger. Your dollar will stretch further at those stores than it will at the higher-end grocery chains.
4. Shop the sales.
Yep. The sale section is where it's at, folks. You can find organic and even higher-end grocery items at incredible prices. Always look to see what's on sale when meal planning and how much more money you can save.
5. Try the generic brands.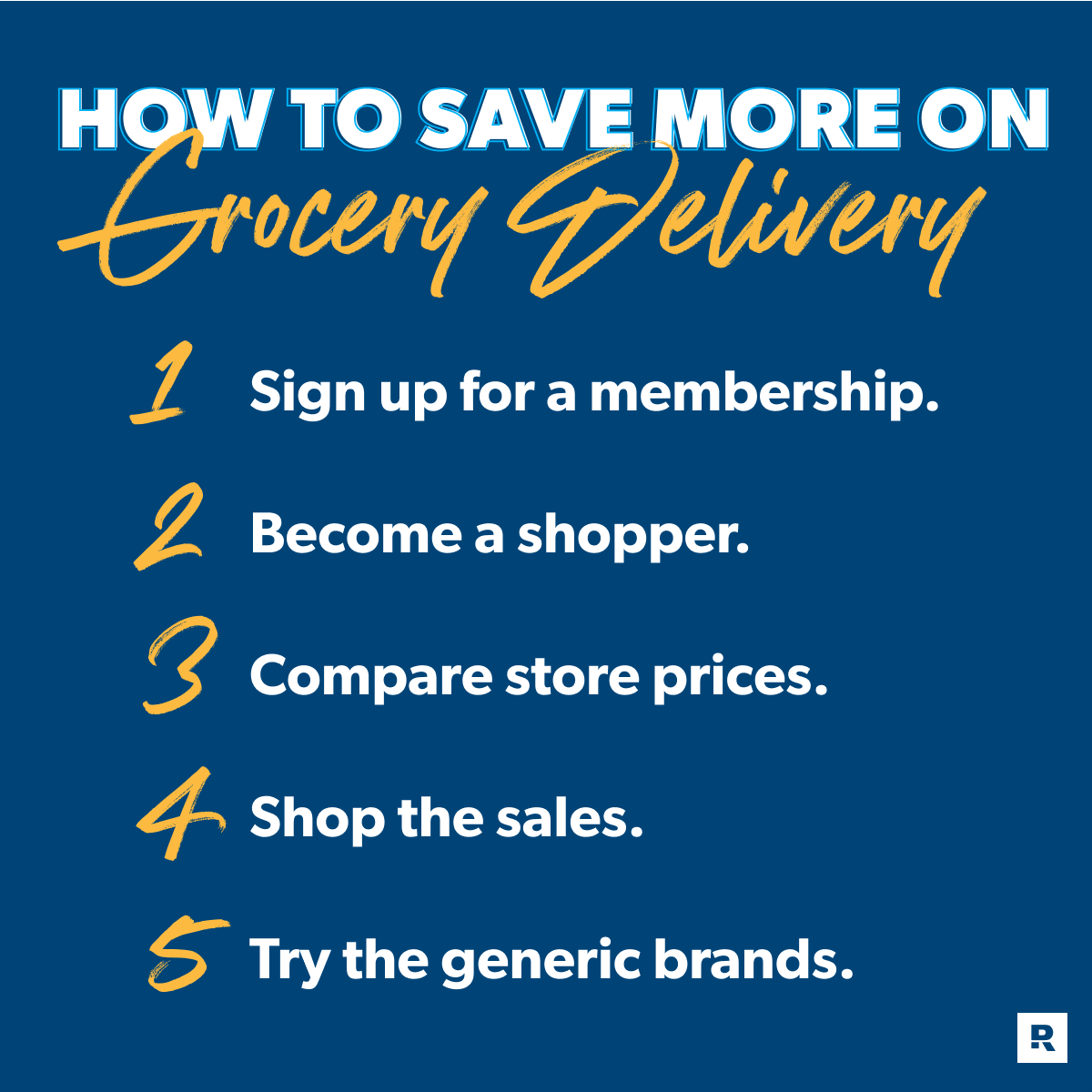 We know that the organic, name-brand foods are more expensive. And while I'm not here to tell you what to eat, shopping the generic store brands will save you a lot of money.
And if you've been dying to know which delivery service I personally use . . . it's both! That's right. As a heavy Target shopper, I love my Shipt membership. And as a huge Kirkland Signature fan, I love my Instacart membership (Shipt doesn't include Costco delivery in my area). So, there you have it. When the Kamels budget, we add both yearly memberships as a sinking fund line item in our EveryDollar budget, and it's so worth it to us.
The best grocery delivery service in the showdown between Instacart vs. Shipt is the one that works best for you and more importantly, your budget. If you're not already doing a zero-based budget with EveryDollar, today is the day. Download the app for free and start budgeting for your next grocery delivery . . . and don't forget the tip.
Did you find this article helpful? Share it!